After a crowded May primary, Kensington residents could finally cast their ballots on Tuesday in Philly's historic 2023 General Election.
The 100th mayoral seat went to Cherelle Parker, the first woman – and Black woman – ever elected mayor of Philadelphia. The Working Families Party also unseated Republicans as the minority on the City Council.
Meanwhile, District 7 Councilwoman Quetcy Lozada, who serves most of Kensington and has recently held multiple public hearings about the quality of life in the neighborhood, secured a four-year term. Lozada ran unopposed.
Throughout the day, Kensington voters emphasized quality-of-life issues as the driving force behind their votes.
After voting at Mastbaum High School, Howard Leighton cited crime as his top concern. Leighton, who has been voting for three decades, said his daughter works for a local Dollar Tree, which experiences theft "almost every day."
"I just vote for change," Leighton said. "They say, 'We want change.' We gotta vote for it. If we don't vote for it, we can't get change."
Other voters shared similar concerns.
For Christina Valentín, crime was a primary concern. Valentín, who lives near McPherson Square, also expressed hope for change addressing homelessness, drug sales, and the closure of local businesses.
"We got to go out of our way to buy products and necessary things, daily stuff," Valentín said. "...The businesses are closing. They don't want to deal with the drama, so they'd just rather shut down and open up somewhere else. We lost our Walgreens. We lost our Rite Aid. We lost a lot of business after COVID."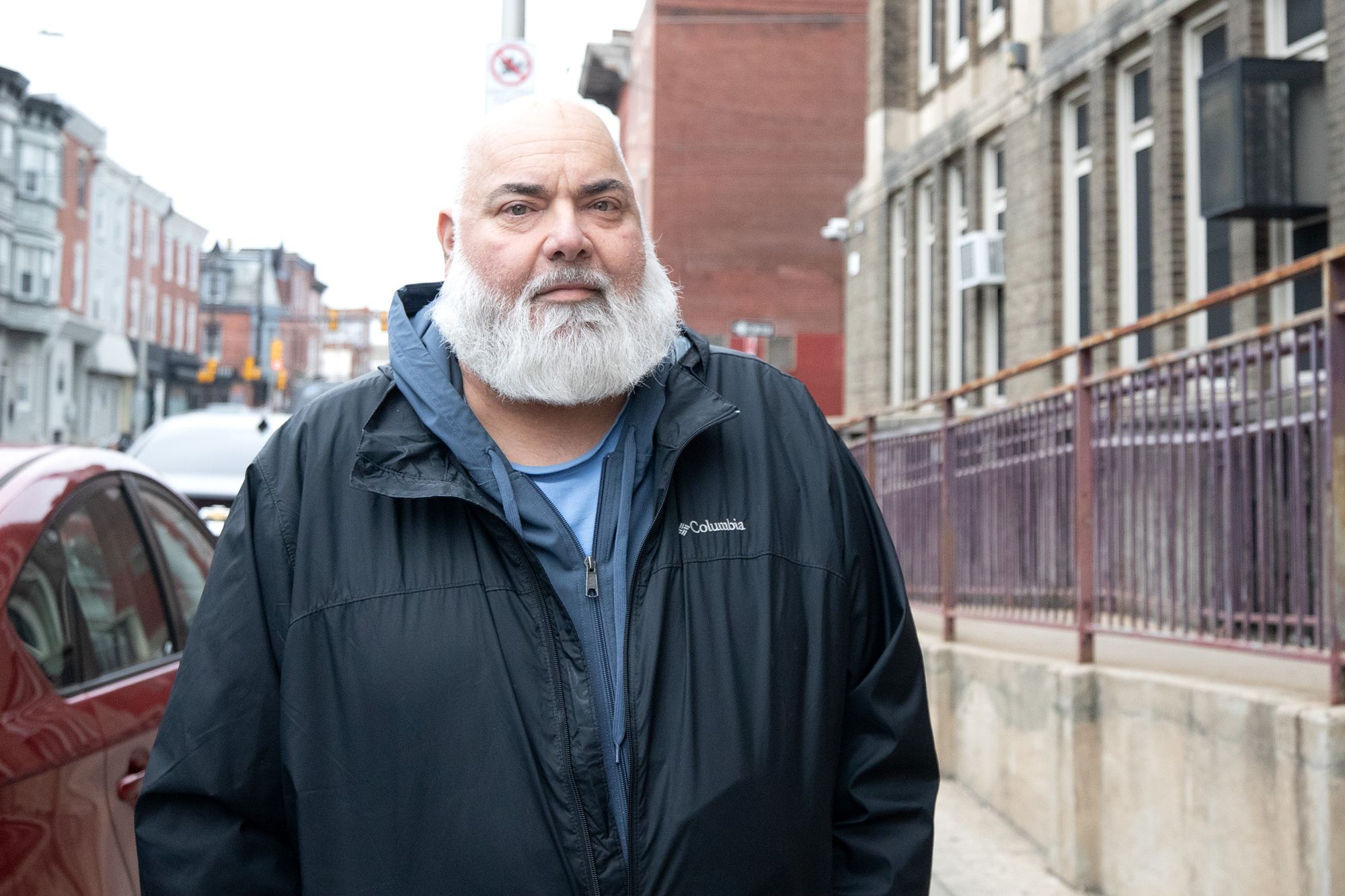 Gregory Shaub said he focused on the mayoral race, and multiple social issues influenced who he voted for. Safety, Shaub said – specifically bodily autonomy – was a top concern.
"I'm queer, so I don't want to end up in a concentration camp," Shaub said. "I want to continue with keeping the city safe for immigrants."
While voters emphasized their motivations for voting, they also echoed the sentiment that other residents in Kensington, which has the wards with some of the lowest voter turnout in the city, don't vote because they don't think voting has an impact.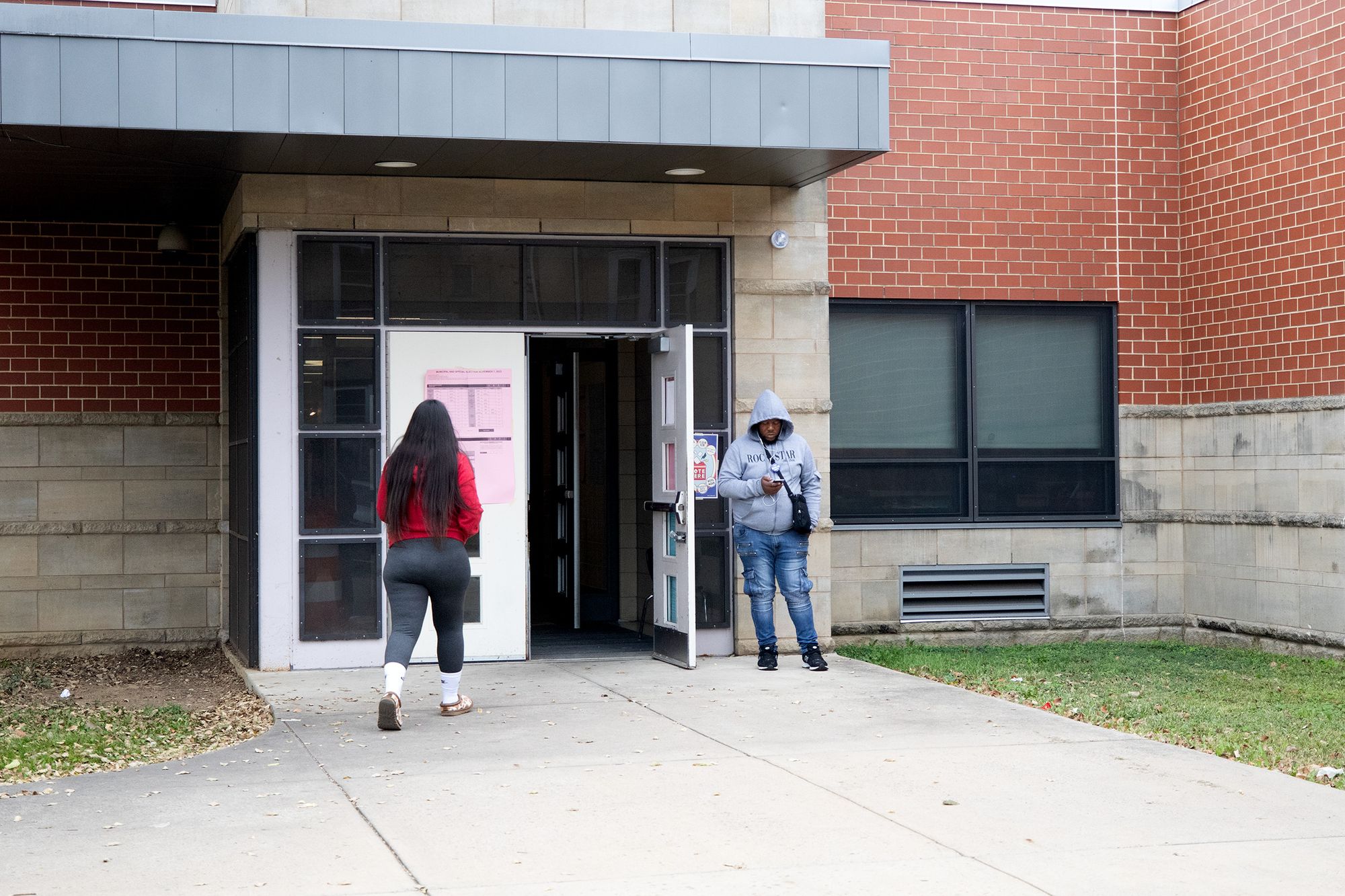 But Kensington resident Veronica Rex said she believes voting is the best way to exercise your voice.
"People don't show up because they still don't understand the importance of voting," Rex said. "A lot of people feel as though their vote doesn't matter or things are going to be the same. However, we can make a difference or change. We have to change the narrative."
Walking out of the polls with an "I voted" sticker on her coat, Rex left with a final word.
"To change the narrative, people have to begin to come out and vote to make that change," Rex said.
---

This story is a part of Every Voice, Every Vote, a collaborative project managed by The Lenfest Institute for Journalism. Lead support is provided by the William Penn Foundation with additional funding from The Lenfest Institute, Peter and Judy Leone, the John S. and James L. Knight Foundation, Harriet and Larry Weiss, and the Wyncote Foundation, among others. To learn more about the project and view a full list of supporters, visit www.everyvoice-everyvote.org. Editorial content is created independently of the project's donors.
---
Story edited by Jillian Bauer-Reese