As the COVID-19 pandemic persists, with new variants becoming another issue, it has taken its toll with the hundred of thousands of lives lost just here in the United States and thousands in Philadelphia. Around the world, millions of lives have been lost to the coronavirus. Even in my own neighborhood of Norris Square, I witnessed first-hand how the pandemic changed our lives. So the fight goes on to contain and get COVID-19 under control.
However, we've come a long way since March 2020 when businesses were ordered to close and were not able to reopen until further notice from the government. Because of this, many businesses could not reopen when restrictions were lifted because of lost revenue or lack of staff. Others struggled to stay afloat even with financial help from the government. Patrons came to the rescue with donations to fundraisers and using the businesses' services. This was done by regular and new customers banding together to keep their favorite spots open. Many businesses adjusted the way their services were done to follow COVID-19 guidelines on how to stay safe. My local supermarket adjusted by requiring masks and social distancing, but they were not able to remain open in the end.
Along with businesses, families had to adjust their way of life due to COVID-19 restrictions. The usual commute to work and school halted. Many parents worked from home while their kids were still getting educated through virtual classes. Families had to find ways to make working and learning at home possible. My housemates and I found more time to sleep in and catch up on chores. For some, this would be the most time spent together at home during the week than any other time before the pandemic. The city's Safer at Home restrictions changed daily routines, but we were able to cope and adjust.
When I saw how the Norris Square community came together in this time of crisis, it showed me that we are going to get through this. Together, we can accomplish many things, even in the pandemic. It also reassured me that there was support close by, and I didn't have to go far to get it. Many of the organizations along Norris Square Park stepped up. For example, the Philadelphia Liberation Center and the Norris Square Community Action Network delivered groceries to my home and my neighbors' homes. The West Kensington Ministry distributed boxes of food and gave people information on where to get vaccinated against COVID-19. And the Norris Square Community Alliance regularly tested people for COVID-19 and vaccinated people. Not only was I comforted by all of their efforts, but older adults, families, and other members of the community were reassured because of it.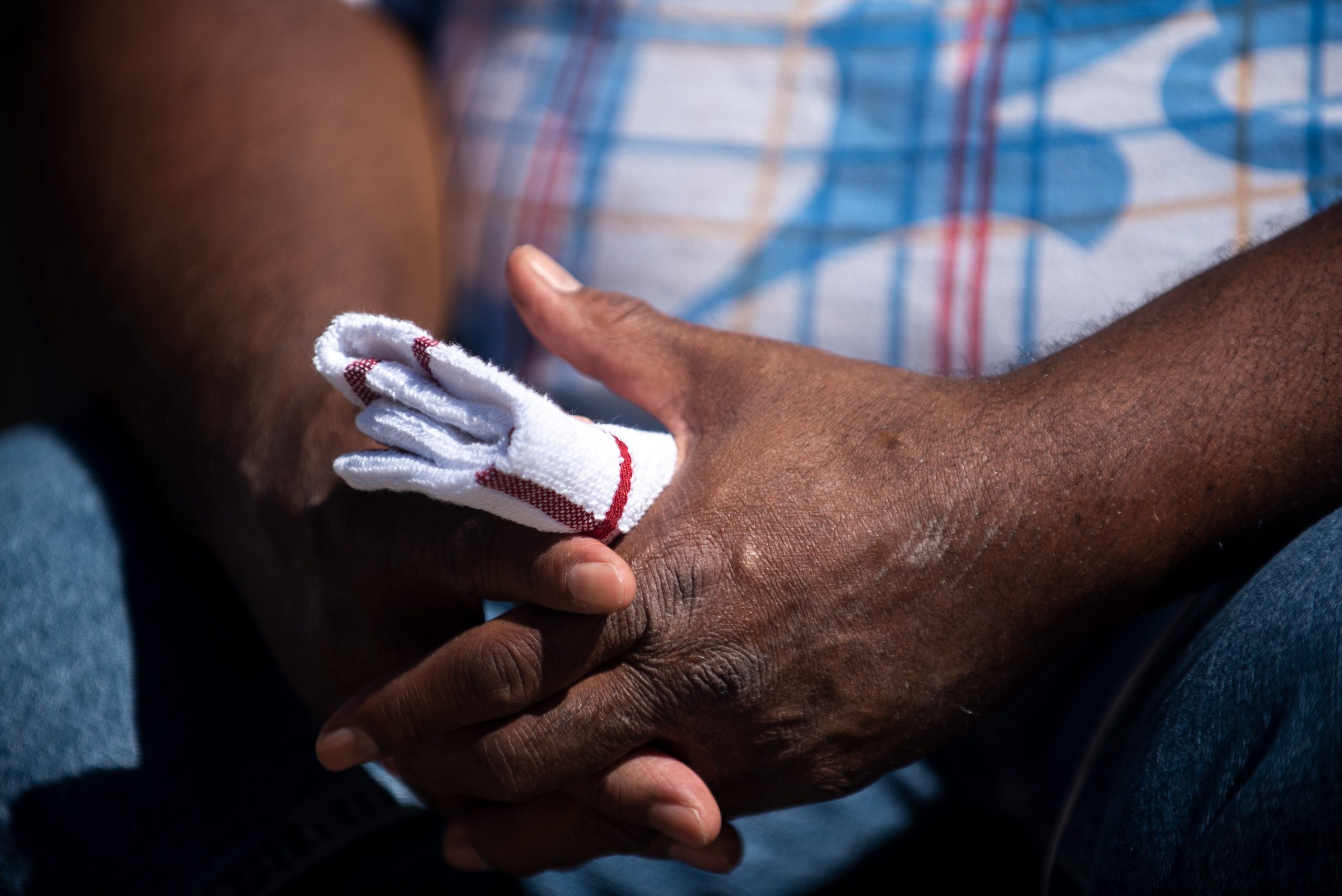 The pandemic brought a lot of good out of everybody in communities across the country, including Norris Square. Churches and volunteers made sure people had something to eat and followed the restrictions and guidelines as they did so. As the Safer At Home policy was being enforced, families and friends found more time to spend together as their kids made the best of learning in virtual classes. Neighbors are more vigilant, and it drew the communities closer than anyone could have ever expected. I truly believe there is some good that was brought out during these trying times. That's what First Thessalonians 5:18 means when it says, "In everything give thanks." Now, we must get past these new variants so that we can go on with normal activities.
'The more people who get vaccinated, the more control we will have over the virus.'
I didn't know where to turn when the vaccine was first being given out. I was watching the news for places to go but still didn't know exactly what to do to get the vaccination and where to go. Then one day in March, one of the food bank volunteers, who was delivering food to me, asked me if I had been vaccinated yet. I told him no, and he gave me a number to call. I called the number and got an appointment. I was given a ride to and from the Convention Center where I received the Pfizer vaccine. There, I made another appointment to come back to get the second shot and was given a ride there and back again. Everything went smoothly with the procedure. I was in and out in 20 minutes, and there were no flaws.
What motivated me to get vaccinated was how quickly the coronavirus was spreading. The numbers went from the hundreds to the thousands in a matter of days. When that happened, I thought it would be better to be safe than sorry without it. After I received the second shot of the vaccine, I was more confident to go outdoors when necessary. I was reassured once again that my loved ones and I were slightly safer from contracting the coronavirus. But let's not be fooled by COVID-19. It is a serious virus and can kill you. So please, don't take the virus for granted. There's still a long way to go, and we need to have patience with this pandemic.
Most importantly, I believe vaccinations are a necessary step in the effort to end the coronavirus for good. With some rare exceptions, the vaccine has been proven to be safe. So why else should you get vaccinated? The truth is it is a deterrent to the virus, and it will lessen your chances of getting infected with it or dying from it. A vaccinated person can also help stop the spread of the disease to others.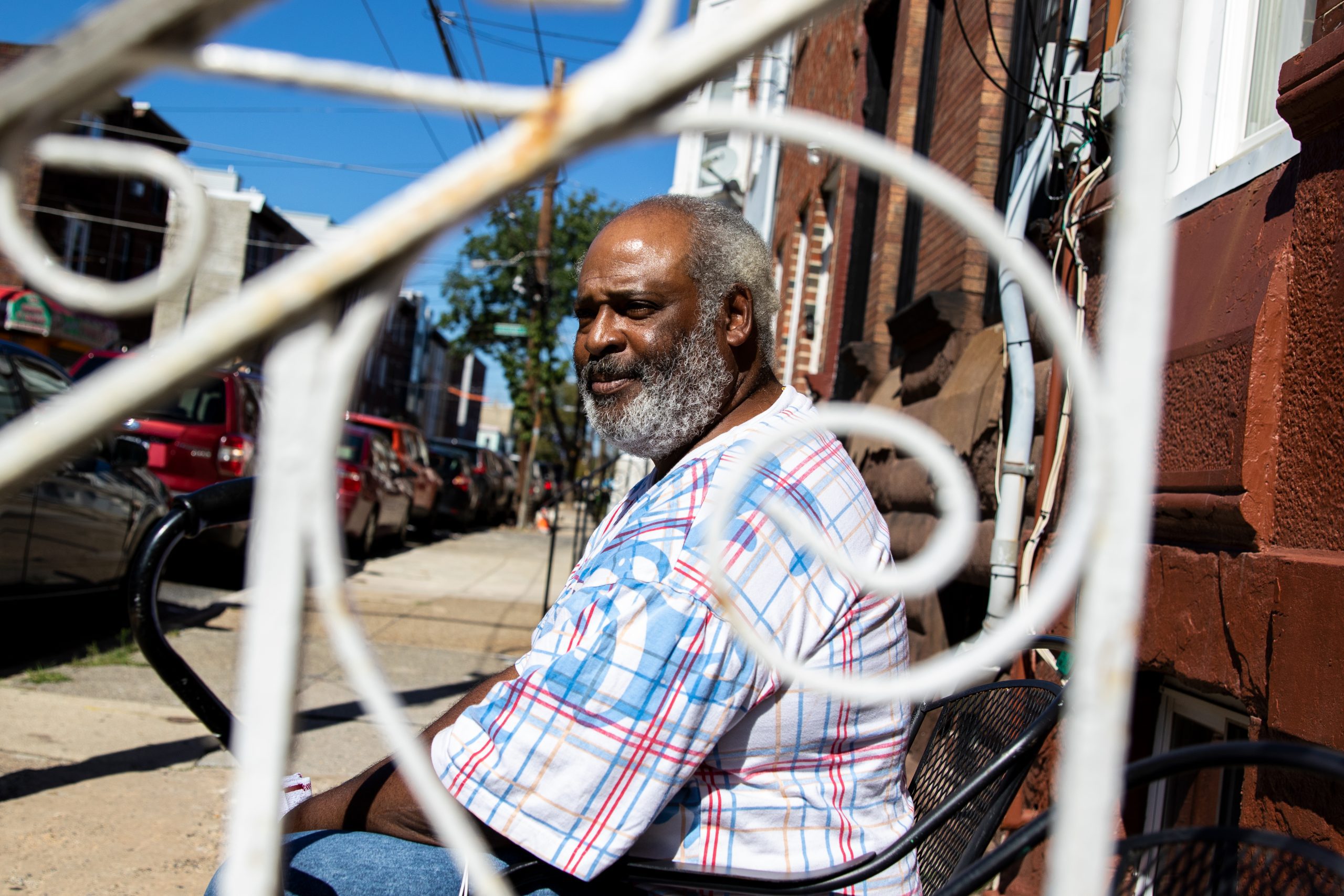 I personally suggest that if you haven't received the vaccine that you should get it. Anyone 12 years and older is eligible for the Pfizer vaccine and should get vaccinated. It will keep you, your families, and your neighbors safe. The more people who get vaccinated, the more control we will have over the virus.
In conclusion, remember to wear your mask, social distance, and wash your hands as you normally would for 20 seconds or more. If you are sick, stay at home, but most importantly, get vaccinated. Stay healthy, stay safe, and stay alive.
To learn where you can receive the COVID-19 vaccine in the Kensington area and answers to questions about the vaccine, click here.
Homebound individuals can schedule an appointment for in-home vaccination service by calling 311 or 215-685-5488 (dial 711 for TRS/TTY assistance) or by filling out this form. For information on transportation assistance to a vaccine appointment, click here.
---
Editors: Siani Colón, Zari Tarazona / Designer: Henry Savage

Kensington Voice is one of more than 20 news organizations producing Broke in Philly, a collaborative reporting project on economic mobility. Read more at brokeinphilly.org or follow on Twitter at @BrokeInPhilly.