Editor's Note: This Voices essay was submitted by a member of Youth United for Change (YUC), a nonprofit youth organizing group in Philadelphia, through a community partnership with Kensington Voice. The group is active in Kensington through its organizing work.
Hello, my name is Tamar Gamble. I live in North Philadelphia, and I'm a sophomore high school student at Parkway Center City Middle College. I also attend the Community College of Philadelphia through the college's dual enrollment program for high school students.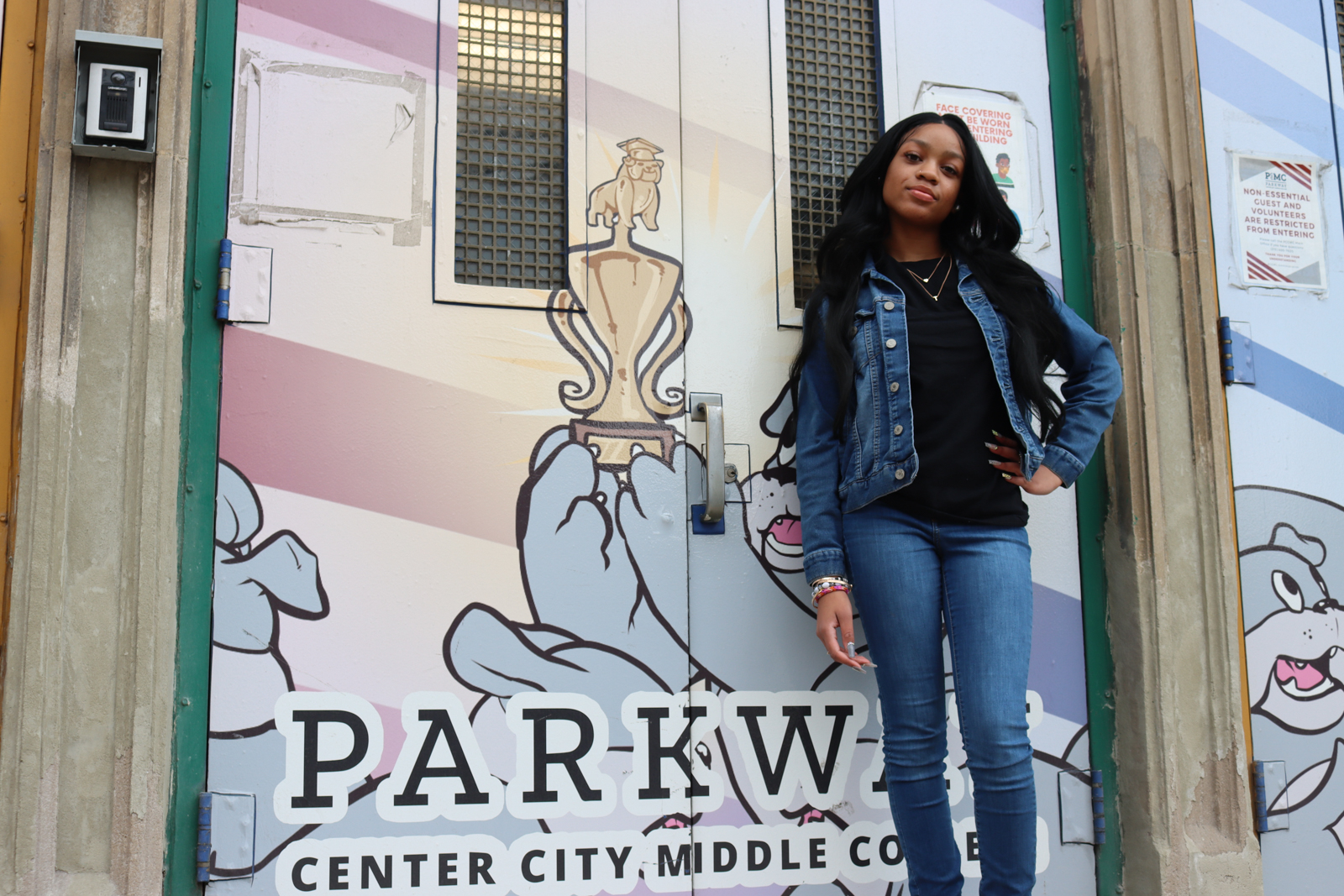 I have lived in different sections of the city of Philadelphia throughout my life from Northeast Philadelphia to North Philadelphia. My parents tried their best to keep my brother and me far away from the gun violence and the cruel and violent parts of the city. During the pandemic, the number of homicides in Philadelphia has increased and continues to rise, but gun violence in Philadelphia is a recurring problem that impacts individuals and families. It is frequently discussed on the news, has touched many people directly or indirectly, and ultimately affects how Philadelphians live their everyday lives.
One morning eight years ago, I heard a gunshot outside my house on my block. My neighbors were yelling, police sirens were blaring, and I could hear a mother crying out for her three-year-old daughter who was tragically shot. Despite the fact that police were stationed outside and surrounding the location, all they did was sit in their car and watch. I can also recall when the gun violence in this city affected me personally. Unfortunately, I lived through having to process a former classmate from my middle school getting brutally shot and killed at the age of 15. He was a bright kid who was a track star, made the honor roll, and didn't hang out on the streets. He was simply walking home from the basketball court.
Everyday routines shouldn't have to include worrying if you're going to die or lose a loved one because of gun violence. We are supposed to be a community. Why would we kill each other? Because of the high rates of gun violence in Philadelphia, many are terrified to live their lives, walk to the store, or send their children to school. Feeling uncomfortable in your city, seeing violence on the news, and in our everyday lives takes a toll on the community.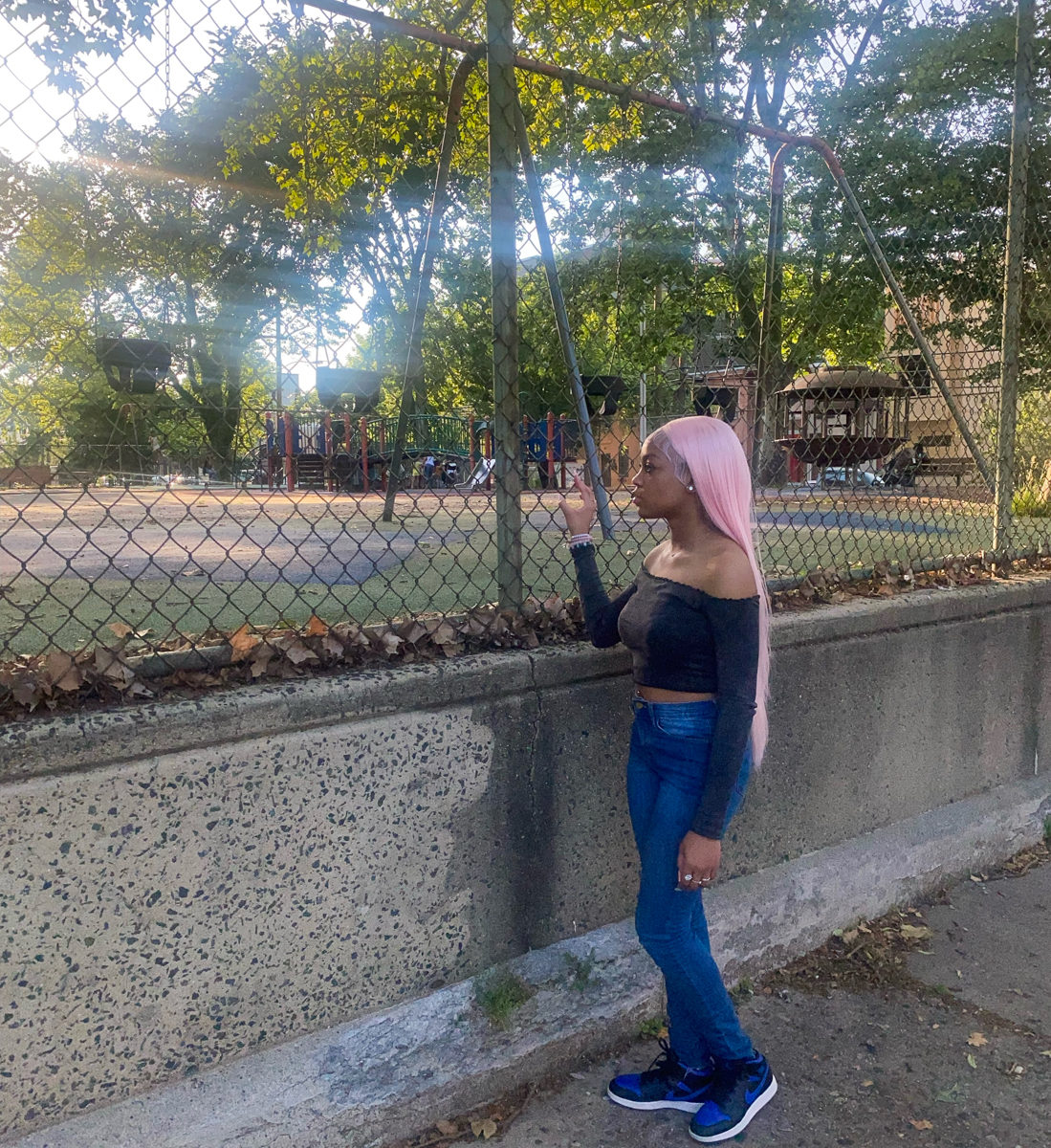 Gun violence in Philadelphia
Individual, societal, and environmental experiences are some of the many factors that contribute to gun violence. Due to racial discrimination and stereotypes that still exist today, young Black people, young Hispanic/Latino people, and working-class communities are adversely impacted by gun violence. They are more vulnerable to gun violence and a fear of police (knowing that anything may happen since the police have superior power) as a result of their social class and race. The working-class neighborhoods in Philadelphia are made up of mostly Brown and Black people. These communities don't receive the same attention or support from the government as other neighborhoods. The affluent white communities receive more funding and resources from the government, and the police are more invested in protecting their neighborhoods than the disadvantaged ones surrounding them.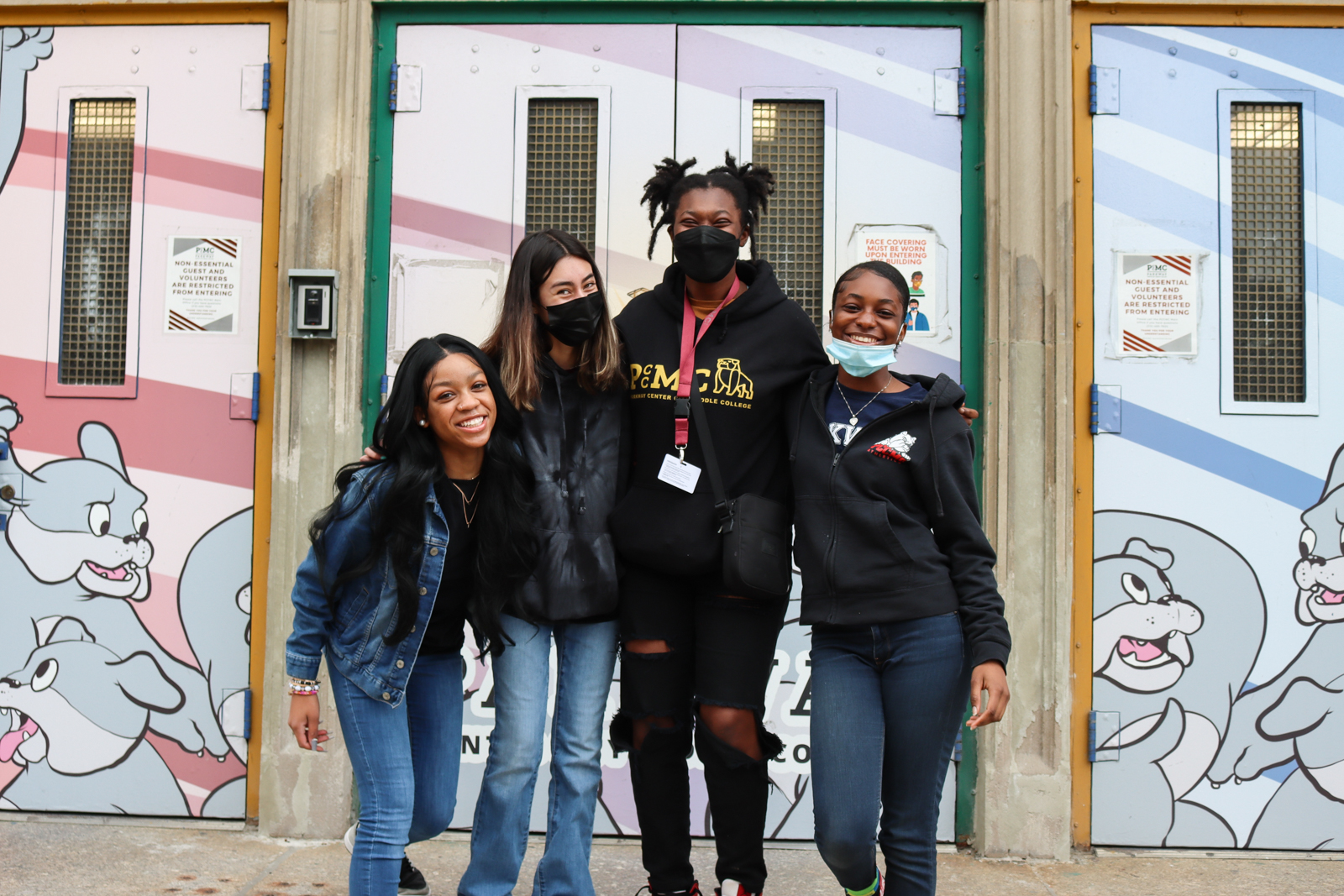 We as a united community want social equity, which means everyone receives the same fair and equal treatment, even if each person lives in a different neighborhood. Resources can't just be provided to the upper and middle-class neighborhoods and not the working-class neighborhoods. Not all neighborhoods are valued equally by the government. For example, the neighborhood of Kensington has been divested while Fishtown has been invested in. Without solutions, under-resourced communities will continue being negatively impacted by issues like gun violence, underfunded education, and unsafe and unsanitary conditions in the streets.
We can all agree that gun violence exists throughout Philadelphia, and is most prevalent in North Philadelphia and West Philadelphia. The government has neglected working-class Black and Brown neighborhoods, which are concentrated in those sections of the city. Without investment from the local government, these areas are more prone to violence and cruel conditions.
It appears that the youth today are at war with themselves, and others are searching for more money, opportunities, and power. They may involve themselves in dangerous situations in the hopes of gaining recognition on the streets or obtaining the resources they need. I believe that some people join gangs for the purpose of obtaining money to provide for themselves and their loved ones. Others may require money in order to save or provide a better life for their children.
Sometimes there isn't a financial reason. When gun violence affects someone, that person may act in a particular way to survive and fend for themselves. Some may join gangs or violent groups in order to receive protection and respect in the face of such severe violence, and they may act tough to demonstrate their power. Or it may be systematic, where if a person grew up in a dangerous and hostile environment, they may automatically fall into violence as it is the only thing they know. However, it is not always about money or the joy of having a family; it can also be about wanting to be included or belong.
Violence is the PROBLEM, not the solution
Philadelphia students frequently experience lockdowns when gun violence occurs near their schools. Many children are scared to attend school because of the shocking events that happen every day around them.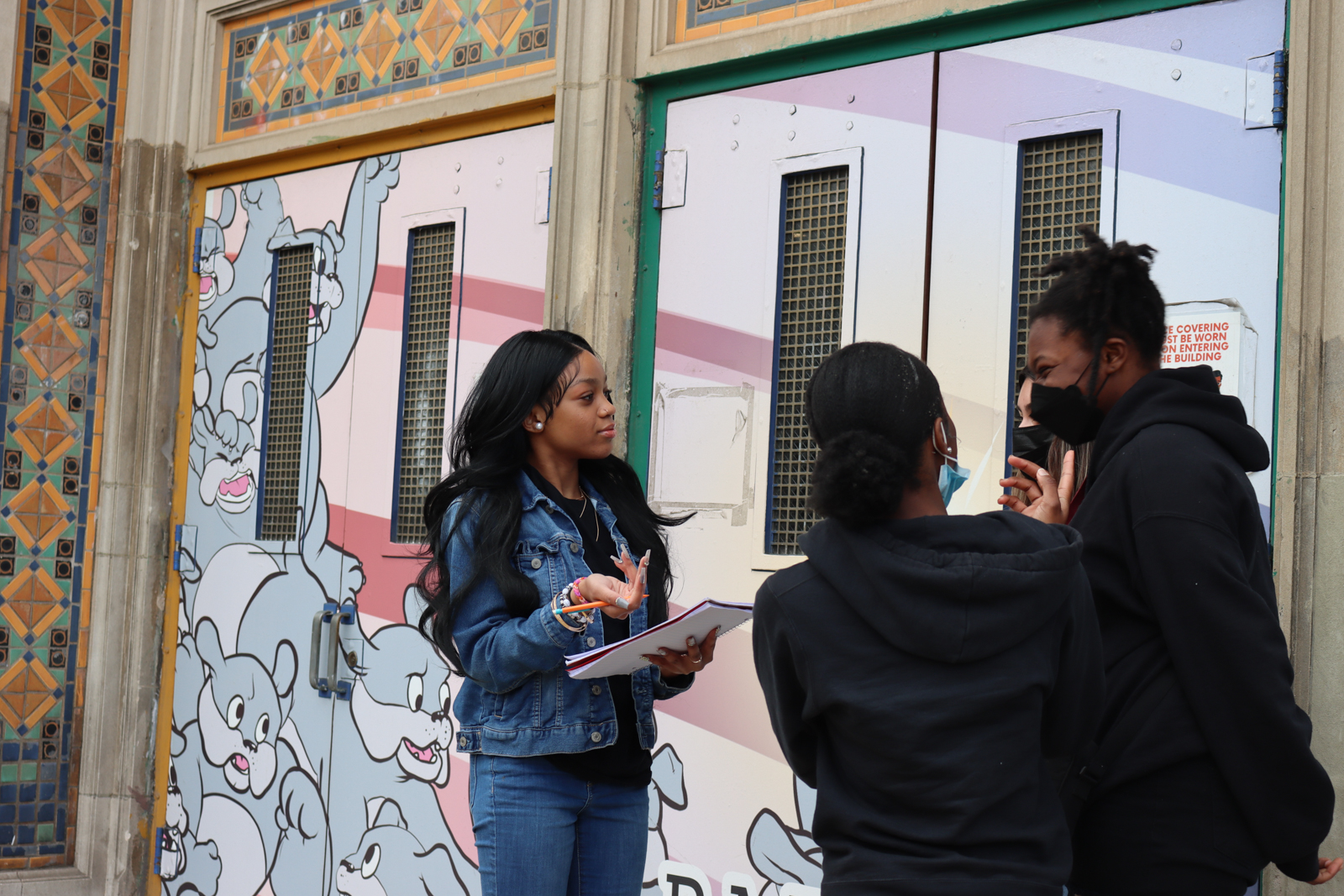 I decided to interview a few students at my school, Parkway Center City Middle College, and ask them all the same four questions. The questions were, "How do you feel about gun violence in Philadelphia?" "Why do you think gun violence occurs?" "Gun violence mainly affects people of color and working-class communities, so with knowing this, why do you think they are the ones mainly impacted?" "What do you think is a solution to end gun violence or lessen the homicides associated with gun violence?"
Some of the students I spoke with mentioned that they have to be careful who they hang out with and where they go because they are terrified of what might happen to them if they leave their house. Everyone agrees that gun violence is a terrible and widespread problem in Philadelphia. However, the vast majority of the students questioned said they were uncertain about a solution. They believe that this issue has become normalized and that individuals will always have access to guns. Unfortunately, gun violence is routine in Philadelphia nowadays, and people aren't surprised by it.
Building a solution requires time and the will to make a difference. Imagine a city where residents and families have more faith in the government, feel more secure, and enjoy cleaner and safer streets. Isn't it like a weight has been lifted off your shoulders? Simply being able to enjoy your lives, be proud of our city, and live in a neighborhood where our children may grow up in a safe environment. We don't want to look back years later and see how our communities have deteriorated or remained the same. In order to see a change, together, we must fight for our needs, our respect, and our community.
We need a curriculum in schools where teachers educate children about safety and how to live in an unpredictably dangerous city. There should be classes that promote awareness in regard to gun violence, safety measures, and improving the "City of Brotherly Love." In addition, stricter gun laws and restrictions are needed to prevent quick and easy gun purchases. The local government must also begin investing in resources and support in impacted communities. As for the lack of trust in the police, police officers could work with recreation centers and schools to build stronger relationships with citizens and increase trust in the police system.
To feel heard, Black and Brown people, as well as the working class, demand more respect, attention, and resources from the local government. Invest in Philadelphia and put an end to the violence that affects and reflects the entire city. We shouldn't have to change how we act or move to fit in with the current state of Philadelphia. This fear of going to the store, walking outside, or going to school prevents people from living their lives and has a severe impact on their future. Let us work together to find solutions that allow our children to play safely in the park, our streets to be safe, and neighbors to express affection and respect. As Henry Ford said, "Coming together is a beginning. Keeping together is progress. Working together is SUCCESS!"
---
Have you been affected by gun violence in Philadelphia? Click here for free resources from Up the Block, a project created by The Trace, a nonprofit newsroom covering gun violence.
---
Editors: Khysir Carter, Zari Tarazona / Designer: Khysir Carter