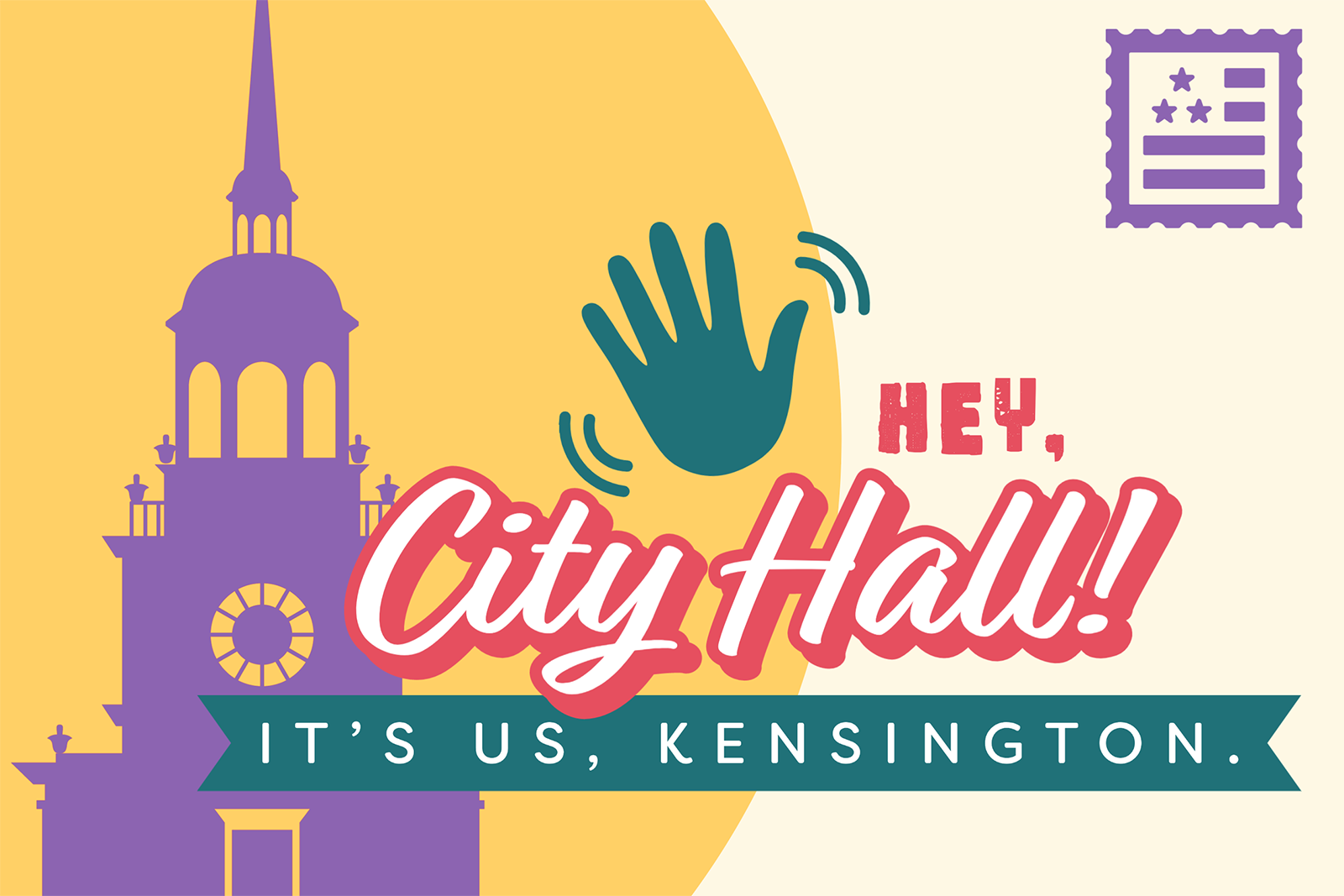 Although the Philly Mayor is the City's top elected position, the managing director appointed by the mayor holds a tremendous amount of power and responsibility.
As part of our "Hey, City Hall! It's us, Kensington" project, we asked all the mayoral candidates in late March to write a job description for their ideal managing director. We explained that the purpose of this activity is to give Kensington area residents an idea of what to expect from each candidate.
Most importantly, the managing director oversees various city departments and programs addressing quality-of-life concerns in Kensington.
Click here to read responses from other candidates.
Our process
A city employee, who requested to remain anonymous, suggested we ask the mayoral candidates what they're looking for in a managing director. Inspired by The Philadelphia Citizen's Ultimate Job Interview series, we created a Managing Director Job Description template using past ones posted by the City on job recruiting websites, like Smart Recruiter. It asked for the following:
Company description
What the company offers
Job description
Essential functions
Qualifications
Finally, we emailed the candidates in late March and invited them to participate in the activity by April 12. In our email, we emphasized that their responses would be published before the primary election on our website and in our newspaper, which is distributed at 25+ neighborhood locations. We also let them know their responses would be translated into Spanish.
Allan Domb
For background information on former City Councilmember Allan Domb and the Philadelphia primary election:
See below for the managing director job description Domb's campaign submitted to Kensington Voice.
Managing Director, City of Philadelphia
Company Description
The Managing Director's Office (MDO) is tasked with the crucial role of overseeing the City of Philadelphia's operating departments. This cabinet-level office is responsible for enacting new policies, delivering public services and implementing the mayor's vision for the city.
MDO oversees Community Services; Criminal Justice and Public Safety; General Services, Arts, and Events; Health and Human Services; Transportation, Infrastructure, and Sustainability.
Additionally, the department oversees and supports the Philadelphia Police Department, Philadelphia Fire Department, Department of Prisons, Department of Licenses and Inspections, Office of Emergency Management, Opioid Response Unit and Office of Integrated Data for Evidence and Action.
What We Offer
The Managing Director will be a critical part of our leadership team and will take action every day to fix what's broken in Philadelphia, from public safety to potholes. The MDO will be a part of a team tasked with the critical mission to help turn around our city under the mayor's leadership.
Job Description
The Managing Director for Philadelphia is responsible for implementing the mayor's vision for the city. This is done by overseeing the day-to-day operations of agencies and departments across government, providing city services and implementing policies to fulfill the mayor's vision.
Essential Functions
Help lead implementation of mayor's vision for the city
Oversee city's operating departments
Commit to creating 100,000 new jobs, bringing 100,000 residents into the city and lifting 100,000 people out of poverty over the next 10 years
Assist in implementing a 10-point action plan to make every neighborhood safer
Help address the city's addiction crisis by implementing the public health emergency in Kensington
Help make Philadelphia's elections and government more transparent, accountable and inclusive
Play a leading role in delivering high-quality, effective city services
Refocus education by helping implement school curriculum to include financial literacy, technology and entrepreneurship.
Commit to creating more affordable housing
Qualifications
Education and Experience
Must have a proven record of implementing multi-facet plans
Must have experience in city government
Must have experience creating jobs
Must have experience saving taxpayers' money
Competencies, Knowledge, Skills and Abilities
Ability to lead, bring people together and solve problems
Ability to work with others, forgo credit for results
Ability to work together to deliver for Philadelphia
Empathy and ability to fight for people
Knowledge of how city government functions
---
Editors: Zari Tarazona Designer: Jillian Bauer-Reese, Zari Tarazona

This content is a part of Every Voice, Every Vote, a collaborative project managed by The Lenfest Institute for Journalism. Lead support is provided by the William Penn Foundation with additional funding from The Lenfest Institute, Peter and Judy Leone, the John S. and James L. Knight Foundation, Harriet and Larry Weiss, and the Wyncote Foundation, among others. To learn more about the project and view a full list of supporters, visit www.everyvoice-everyvote.org. Editorial content is created independently of the project's donors.