My name is Darryl A. Thomas, and I have lived in the Kensington community for almost 14 years. I moved to Philly from Baltimore, Maryland, in 2006. My aim was to seek help for my addiction to crack cocaine.
As a chronic relapser, I only stayed sober for a few days after entering a recovery program before I decided that using was more important than my recovery. Living the life of an addict in Baltimore meant being homeless on and off; feeling the pain of abandonment by family and friends, the agony of lowering my standards, as well as the fear of once again walking through the revolving doors of a prison. I burned a lot of bridges and, to this day, I have not won back everybody's trust despite attempting to make amends.
My father, Charles Thomas, passed in 1986 from heart disease, and my mother, Joyce Thomas, passed in 2003 from colon cancer. I was blessed that my mother saw me clean before she passed, but afterwards, I relapsed. Staying clean no longer mattered to me, and my addiction took off. I finally realized that I needed a change in order to recover, and coming to Philadelphia was that change. I chose Philly because I have family nearby and both cities have a similar culture, so I believed I would feel more at home in Philly instead of feeling alienated in a new city. When a chance came to leave Baltimore, I wasted no time.
Living in Kensington eased my Baltimore-to-Philadelphia transition more than I expected. Although not everyday was a pleasant day, the good ones outweighed the bad ones. I adjusted to the ways of Philly in a few years, thanks to help from my newfound friends whom I now call family. Without such people, who knows how my transition would have turned out? I thank God for the people in my life today.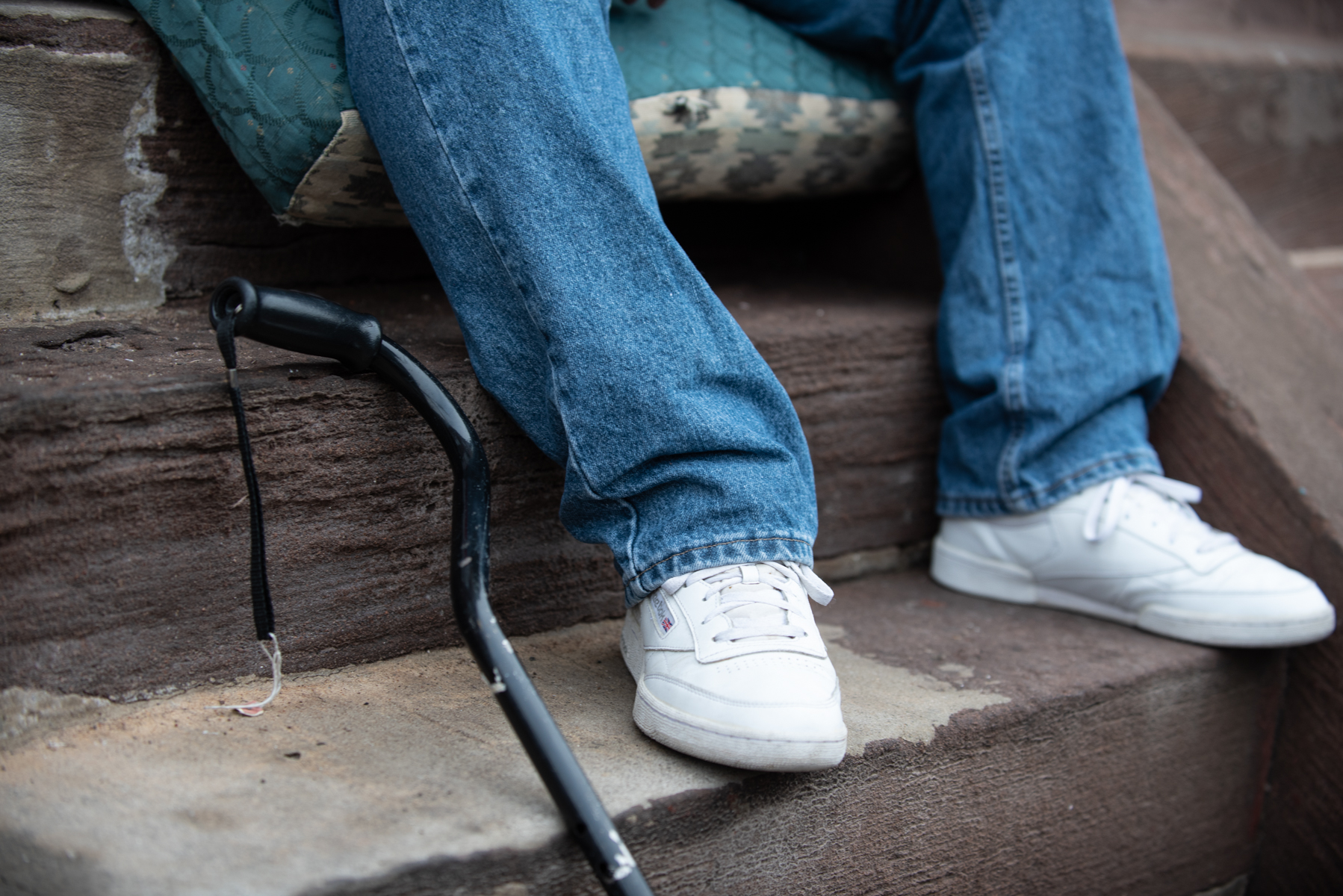 Some people look down on Kensington, but Kensington is a good community if you give it a chance. It is sometimes hard to do, however, due to the crime, drug abuse, and the trash. There are things we just don't have any control over. It is just not as safe as it can be. But the accumulation of the trash is in our control and we let it get out of hand. Just sweep your sidewalk once or twice a week and you will see the difference. As far as the crime, if you think something's wrong, report it. I am not saying go out of your way to do this, but if you think something's out of hand, say something. Kensington can be a good community if we stick together to keep the peace and order.
On the positive side, there is always a fun event taking place in Kensington, especially during the summer. It is nice to see everyone come outside and enjoy themselves while listening to good music or just socializing. You would think you are in a different community. Living among different ethnic backgrounds here, I learned a lot about diverse cultures and have seen how people do things similarly or differently.
Besides getting to know my neighborhood since I moved here, I graduated from the Community College of Philadelphia in 2011 with honors. After taking a break, I enrolled in Strayer University in 2017. I need 12 more credits to receive my bachelors' degree in Business Administration with a concentration in Management. I am 60 years old, and I really do not know what I am going to do with my degree but chalk it up as an accomplishment of my education. A mind is a terrible thing to waste, and you are never too old to learn.
Throughout my time in Philly, a friend who was an addictions counselor has been in my corner. He found numerous recovery programs here for me. I was accepted to the New Jerusalem Now recovery program, and after three impatient stays, I believe for the first time I have a handle on my recovery. In my addiction, I had been imprisoned, homeless, been through the humiliation, and went through many lengths to get one more high. I thank God for my recovery, now going on six years.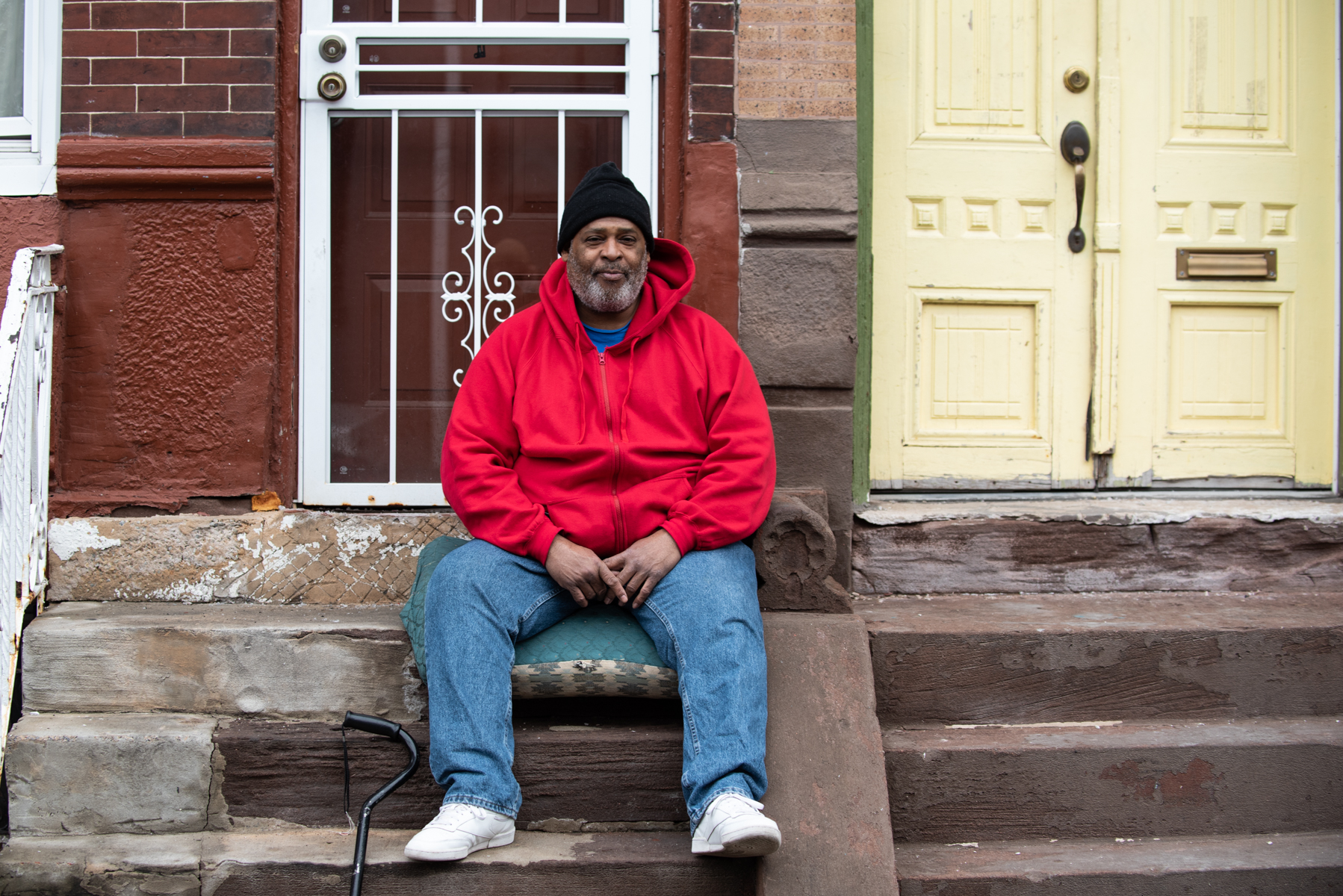 Editor's note: If you're dealing with a substance use disorder, please check out the following resources and services from the Department of Public Health and the Department of Behavioral Health and Intellectual disAbility Services.
---
Editors: Zari Tarazona, Claire Wolters, Siani Colón / Designer: Henry Savage
What did you think about this story? Send a note to editors@kensingtonvoice.com, and we'll consider publishing it in our Voices section. You can also tell us what you think in person at our neighborhood events.