Update 04/01/21 4:40 p.m. – SEPTA will reopen Somerset Station on Monday, April 5 after two weeks of repairs. To read more about SEPTA's plan, click here.
On March 23, Kensington residents, workers, and local leaders gathered at the then closed SEPTA Somerset Station to march up Kensington Avenue in protest of the closure.
The March for Safety and Solutions was organized by several Kensington-based community development corporations, nonprofits, and civic associations, including the New Kensington Community Development Corporation (NKCDC). The group marched from Somerset Station to the next available subway stop, Allegheny Station.
"We chose the route to show the realities and challenges of the alternate route proposed by SEPTA for residents," NKCDC Director of Resource Development and Communications Bea J.E. Rider wrote in an email to Kensington Voice. "We also wanted to highlight the challenges facing the neighborhood that led to the station closure and stay connected with the fact that those issues persist and are just as difficult at Allegheny."
The march took place about a week after SEPTA announced the temporary closure of Somerset Station to repair two elevators that were damaged by human waste, urine, and used syringes, reported WHYY. Several SEPTA stations along Kensington Avenue — including Somerset, Allegheny, and Huntingdon — are used as shelter by people experiencing homelessness and people who use substances.
After SEPTA's announcement, NKCDC, HACE CDC, and Impact Services released a joint statement about the closure, stating the "frustration with SEPTA's decision to shut down this station without engaging neighborhood residents in the decision-making process," due to the negative impact it will have on the Kensington and Fairhill neighborhoods. The statement also included the following list of needs:
A date for reopening the station.
Safe conditions for the SEPTA workers there that includes an environment free of syringes and human waste.
Safety in our public spaces, thoroughfares, and transit stations through active community policing.
Increased bus and shuttle service along Kensington Avenue.
Support for businesses impacted by the closure.
An advisory board, inclusive of representatives from Kensington, residents, civic associations, nonprofits, and businesses, at the table making decisions about long-term solutions to create safe and equitable use of public space.
Guarantee of increased services available for the unsheltered and those suffering from addiction.
Workforce opportunities and supports for Philadelphians to transition out of the narcotics trade.
SEPTA told Kensington Voice how it will be addressing some of these needs and its plans to reopen the station, here.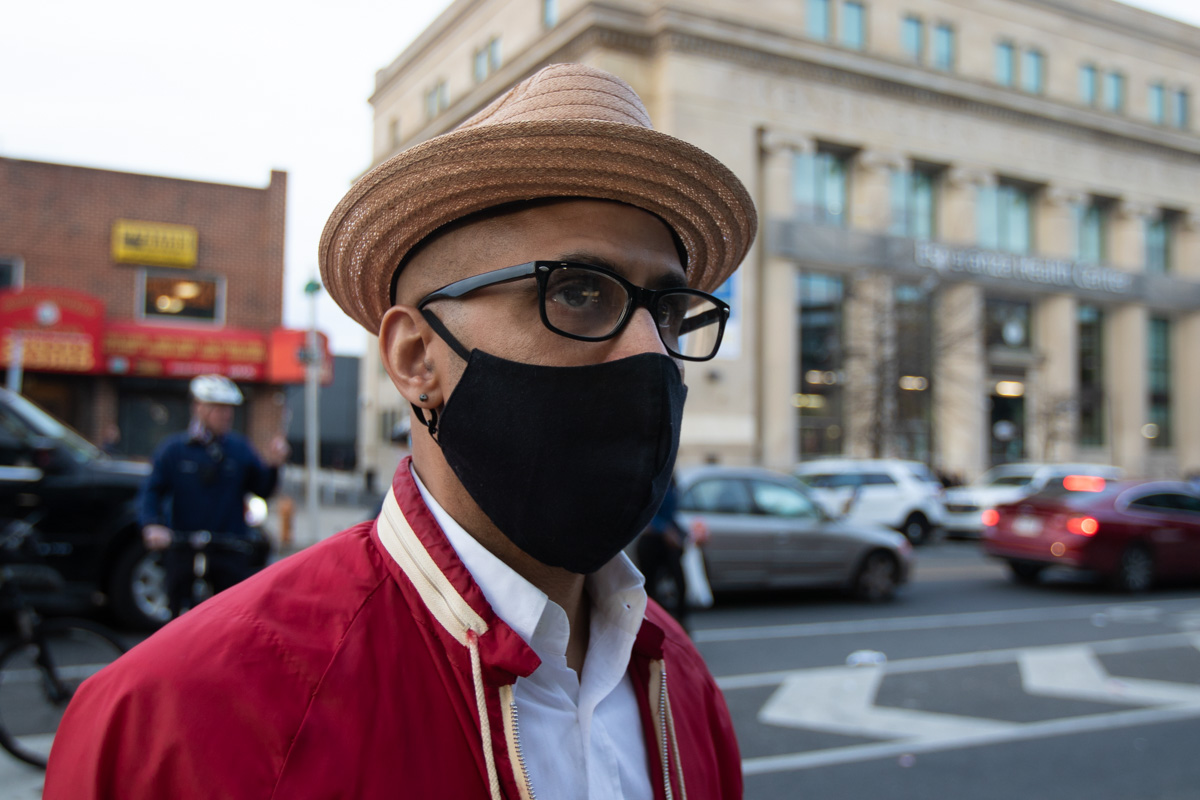 Bill McKinney, executive director of NKCDC, said there's a reason the organizations didn't use the word "demand" in their statement. Residents should provide the recommendations or demands going forward, he added.
"Everyone who's engaged and wants to talk about this should be at the table, and let's collectively come up with what we think are the proper steps forward," McKinney said.
McKinney added that he'd love to see another joint statement with demands from neighborhood residents, community development corporations, nonprofits, civic associations, councilmembers, the transit workers' union, and others.
"We need partners from many different sectors, including the City and SEPTA, to come up with solutions that will actually work," NKCDC's Bea J.E. Rider wrote in an email to Kensington Voice.
Despite the organizations' request, SEPTA spokesperson Andrew Busch told Kensington Voice that the transit agency doesn't plan on creating a formal advisory board at this time. He added that SEPTA is fully committed to working with community groups as the transit agency develops further strategies.
In a statement to Kensington Voice, city spokesperson Mike Dunn wrote that the city would be "pleased" to partner with SEPTA and community stakeholders but would not provide further comment on whether they could create an advisory board.
SEPTA will be reopening the Somerset Station on Monday, April 5, according to a statement released on Thursday. In an email to Kensington Voice on March 26, Busch wrote that SEPTA is also developing a plan to improve security — through methods like increasing police presence and adding two SEPTA Transit Police officers at the station throughout the day — and expanding outreach methods for people experiencing homelessness and people using drugs.
During the closure, riders can use the Route 3 Bus with a free transfer to the Market-Frankford Line at Allegheny or Huntingdon stations.
[Best_Wordpress_Gallery id="46″ gal_title="CLP Somerset Station"]
---
To read what Kensington community members and stakeholders have to say about the Somerset Station closure, click on their photos below.
Editor's note: The responses have been edited for clarity and conciseness.
---
Editors: Zari Tarazona, Claire Wolters, Siani Colón, Khy Carter, Henry Savage / Designer: Henry Savage>

Kensington Voice is one of more than 20 news organizations producing Broke in Philly, a collaborative reporting project on economic mobility. Read more at brokeinphilly.org or follow on Twitter at @BrokeInPhilly.