Hello everyone, my name is Sean, and I use they/them pronouns. I'm a 19-year-old, Black, LGBT youth gearing up to close out my freshman year at Community College of Philadelphia. I like writing poetry and short stories. During my high school years, I managed life at school and at home. I also worked at the Free Library of Philadelphia and was a member of Youth United for Change (YUC), a nonprofit youth organizing group. Looking back, I grew a lot in those four years. The Free Library helped me mold skills such as book management and customer service into a foundation to one day becoming a librarian. As the library nurtured my career growth, YUC nurtured my growth in leadership and political knowledge.
Outside of school and home, I spent most of my time at YUC. During the school year, YUC students from different schools in the city engage in various campaigns to change the conditions within our communities. Recently, our biggest achievements have been preventing the closure of Kensington Health Sciences Academy, getting better access to water in our schools, and addressing how schools negatively impact students' mental health. For the last three summers, YUC students and staff have come together to engage in the VOTA! project where we knock door to door, call people over the phone, and create strategies for reaching folks within the Kensington neighborhood. Unfortunately, due to safety concerns associated with the pandemic, we were only able to reach community members by calling them in our civic engagement work.
Our civic engagement work is based in Kensington because it is often considered the least safe neighborhood in Philly due to drug violence and lack of community resources.
Read more: Youth United for Change seeks to increase voter engagement with VOTA! project
Since the start of the pandemic, I believe people of color have been the least safe within our own communities — from the increase of police violence during the rise of BLM protests, financial instability within our homes, and the government's defunding of community resources. Furthermore, the United States' prolonged inaction in dealing with COVID-19 has resulted in unnecessary deaths among civilians and frontline workers of color. COVID-19 impacted many aspects of my personal life, too — from my mom contracting the virus to the school and library physically closing during my final months of high school. 
These issues reflect the United States' system at large, which creates conditions where people who don't care for our communities are elected into city office and where those that live here are unable to afford basic necessities like food and water. While countries like New Zealand are proactively handling COVID-19, the virus continues to claim the lives of people's loved ones in the U.S. Many people, including myself, are outraged with how these conditions make us feel unsafe in our own communities, so we are working to take a stand against it.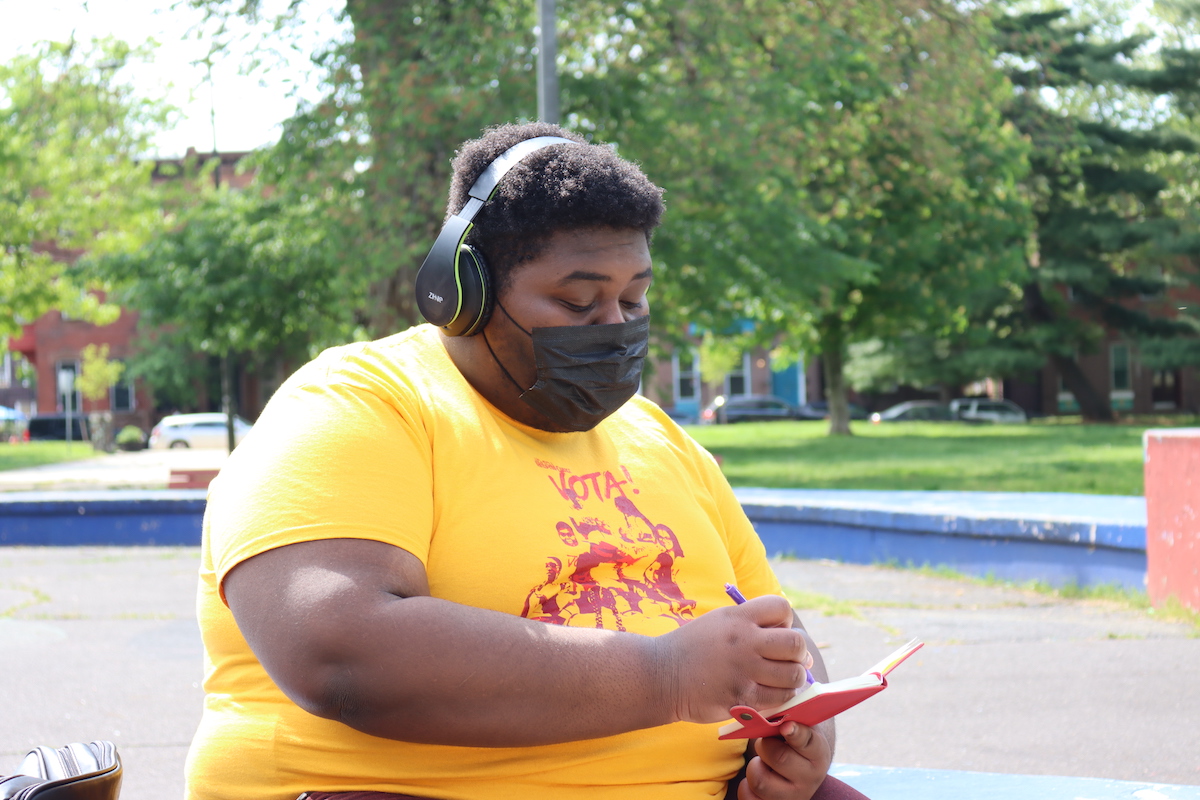 At YUC, I believe that we've been taking a stand against these unjust conditions that have been further exposed during the pandemic. In the summer of 2019, we held a community meeting where we talked about issues in the neighborhood, like more trash cans and needle drop boxes. COVID-19 changed our plans the following summer. We conducted virtual focus groups where we talked about the best use of city funding to support the people who live in our communities. Both summers, we used our Safety Framework to help guide our conversations with community members about safety in the neighborhood.
The Safety Framework is our guideline for what a safe community should look like. Our communities are often disinvested in and disenfranchised, which results in community members experiencing unnecessary harm. Our framework addresses how society blames individuals for experiencing harm rather than the structure that creates it in the first place. This informed YUC's decisions in the final months of 2020. To ensure that our communities were being represented in the electorate during the 2020 election, we reached out to community members and asked about their plan for getting to the polls, as part of our Get out to Vote (GOTV) efforts. Our conversations with community members also informed our new sanitation campaign to improve trash regulation.
Under our current structure, our society does not protect us from harm. Before the pandemic, folks were barely able to support themselves, much less their own families, because the price of living has increased without a change in the minimum wage. There's a lack of stability within our own homes — whether it's the structure or our lack of money. Grocery stores in our neighborhood often discriminate against people of color or sell unhealthy food. Police come to our neighborhoods to keep people safe but are often the perpetrators of violence against people of color. The resources around us, like libraries, are not equipped to help the communities that they are meant to serve. From my experience working at several Free Library branches in North Philly (like Kensington, Lovett, and Nicetown), I recognize that community resources often experience disinvestment. From locations being understaffed, employees being overworked, and tech being out of date, overlapping problems make our libraries unequipped to serve our communities. Despite the library's shortcomings, it has the potential to be an even greater resource for the communities that they serve.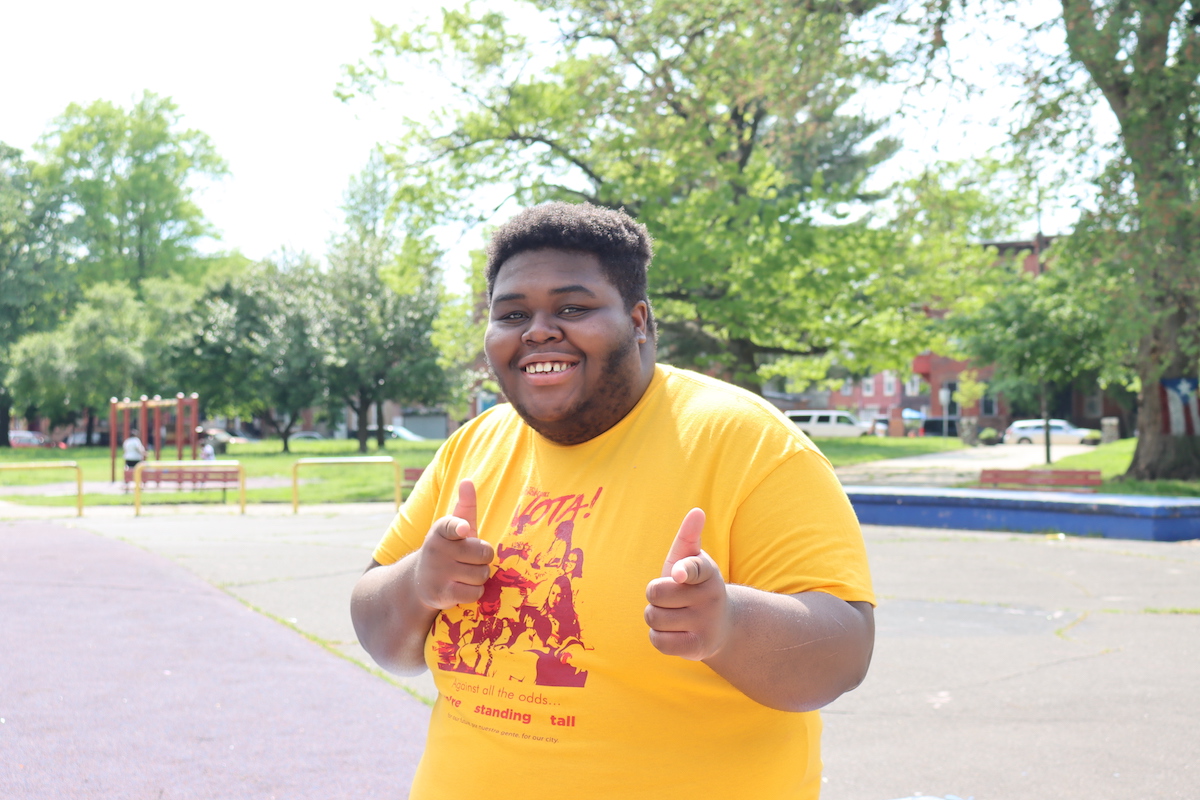 YUC believes that communities should support each community member's right to feel secure — in and outside the home. Resources in our neighborhood should be affordable and accountable to us. Our communities deserve to be fully funded and fulfilling places to live. We need to address problems we face together with empathy. The state of our communities is a testament to how our society's structure does not work. Our communities don't keep us from harm, so we need to change them. As our communities become safe places, they will encourage people to be the best they can be. Standing together with our communities will lead to a unified, safer future. YUC is working toward that future. I want to use all that I've learned at Youth United for Change to become a librarian and fight towards a better future where people can feel safe in their bodies, communities, and society.
---
Editors: Siani Colón, Khysir Carter, Zari Tarazona / Designer: Henry Savage