One Saturday, my 11-month-old and I walked up to the 3 bus stop at Kensington Avenue and Clearfield Street. The bus stop was, as usual, covered in garbage. It was particularly awful that day, so I snapped a picture, posted it on Twitter, and tagged Philly311. I checked back in hours later to find numerous strangers online suggesting I do things that I've been doing for the past 10 years to improve the neighborhood.
Kensington (north of Lehigh) is the first neighborhood I lived in when I moved to the United States in 2012, and it's been my home ever since. Throughout the years, I've called and emailed my councilperson, participated in block cleanups, attended community meetings, called Philly311 too many times to count, been active in the community group Friends of McPherson Square, and was previously active in the Kensington Neighborhood Association. All of this work is a lot of unpaid labor that residents in better-off communities don't have to do, labor that is like an added tax we have to pay for living in a poor community. With no end in sight, I am exhausted with my part-time job of being an engaged Kensington resident.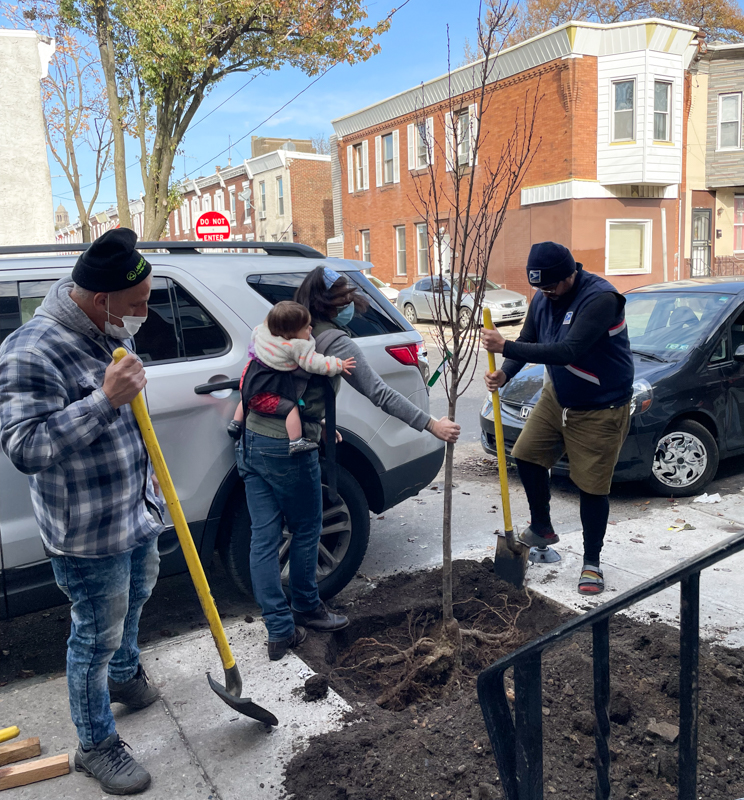 Neighborhood conditions and complicated relationships
This pile of garbage at the bus stop is not the first or last thing that has infuriated me. I have grown angry being forced into the street with a stroller because of cars parked on broken sidewalks. I have grown angry when shootings happen on or near my block. I have grown angry when my mailbox and nearby telephone poles are littered with "We Buy Any House" flyers targeting my neighbors experiencing financial hardship. I have grown angry at the sight of needles and trash littered at local parks where I'd like to take my son to play.
What a nice bus stop I have to wait at. 3100 Kensington @philly311 pic.twitter.com/ztJ509JEil

— naomi 🚲 (@naomisea) January 22, 2022
I want to live in a functioning neighborhood with basic services. I won't blame my housed or unhoused neighbors for a City that does not perform its most basic functions. Residents of Kensington regularly go beyond expectations to keep one another safe and the neighborhood clean.
I also work in Kensington, providing housing services to my unhoused neighbors living with substance use disorder. I feel the tension of my housed neighbors who are frustrated at unhoused ones. However, I learned quickly that the categories of people using drugs, people experiencing homelessness, and people who grew up in Kensington are not the tidy separate categories some believe they are.
One of the first people to welcome me to Kensington was a kind and caring neighbor living in an abandoned house on our block. Ten years later, I still see him around. Many people that I assist at work tell me that Kensington is the only home they've known and grew up where they find themselves homeless now.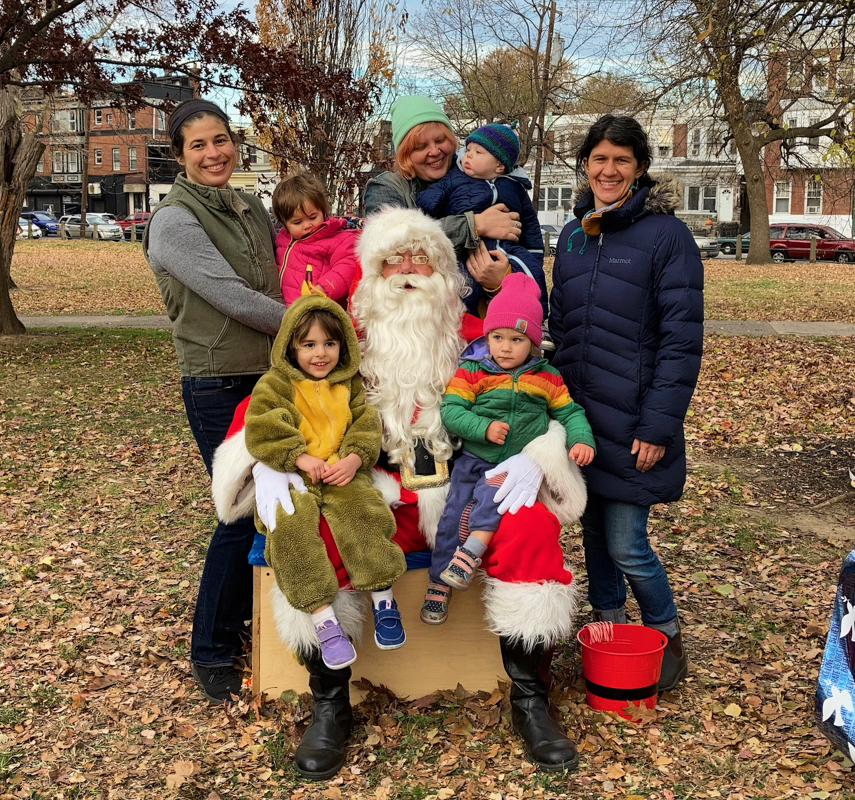 'The joy in this neighborhood is palpable and real'
Despite the serious sanitation issues, open-air drug dealing, high rates of gun violence, and lack of pedestrian safety, I love Kensington. Nearly all my friends live here. My son's babysitters are here. My office is a six-minute bike ride from home. I have fond memories on all the blocks I've called home. I love that the El takes me to Center City in 20 minutes. I love being known by librarians at McPherson Square, the post office clerks on Willard Street, the crossing guard down the block, and the pizza shop counter person.
I've watched Fourth of July fireworks on the top of abandoned factories five stories high. I've biked through open sprinklers on 100 degree days and sprinted out the door to catch the ice cream truck coming down my block. I've spent countless hours with neighbors around backyard and rooftop fire pits, shared coffees, and beers on stoops. I've made crafts in neighbors' community gardens and enjoyed its harvests.
The joy in this neighborhood is palpable and real. I choose to see, acknowledge, and celebrate it. The joy and the pain coexist here. We can't let people get away with saying Kensington is a bad place. It's a good place that is treated badly.
Because I love Kensington, I demand better from the City government. I won't pit neighbor against neighbor. I blame the City for this pile of garbage at my bus stop. I'll also blame the federal government for waging a classist, racist war on drugs and criminalizing poverty for decades. We all deserve better, and it's time to stop expecting Kensington residents to fix problems that we did not create.
---
Editors: Siani Colón, Chris Malo, Zari Tarazona / Designer:Siani Colón