Drumroll, please! The results are in. Our election-themed art contest, "My vision for Kensington" has come to an end.
We saw this contest as an opportunity for community members to communicate their neighborhood vision to those in or running for elected office at City Hall. To highlight the May primary election, only artists residing in political wards in the Kensington area were eligible to submit their artwork.
In total, we received seven contest submissions and 70 votes. The winners of each category were chosen through a public voting form. Thank you to everyone who participated in Kensington Voice's art contest.
Take a look at the award-winning artwork below. We will also publish the artwork in our print newspaper.
Want to suggest future art contest themes? Click here.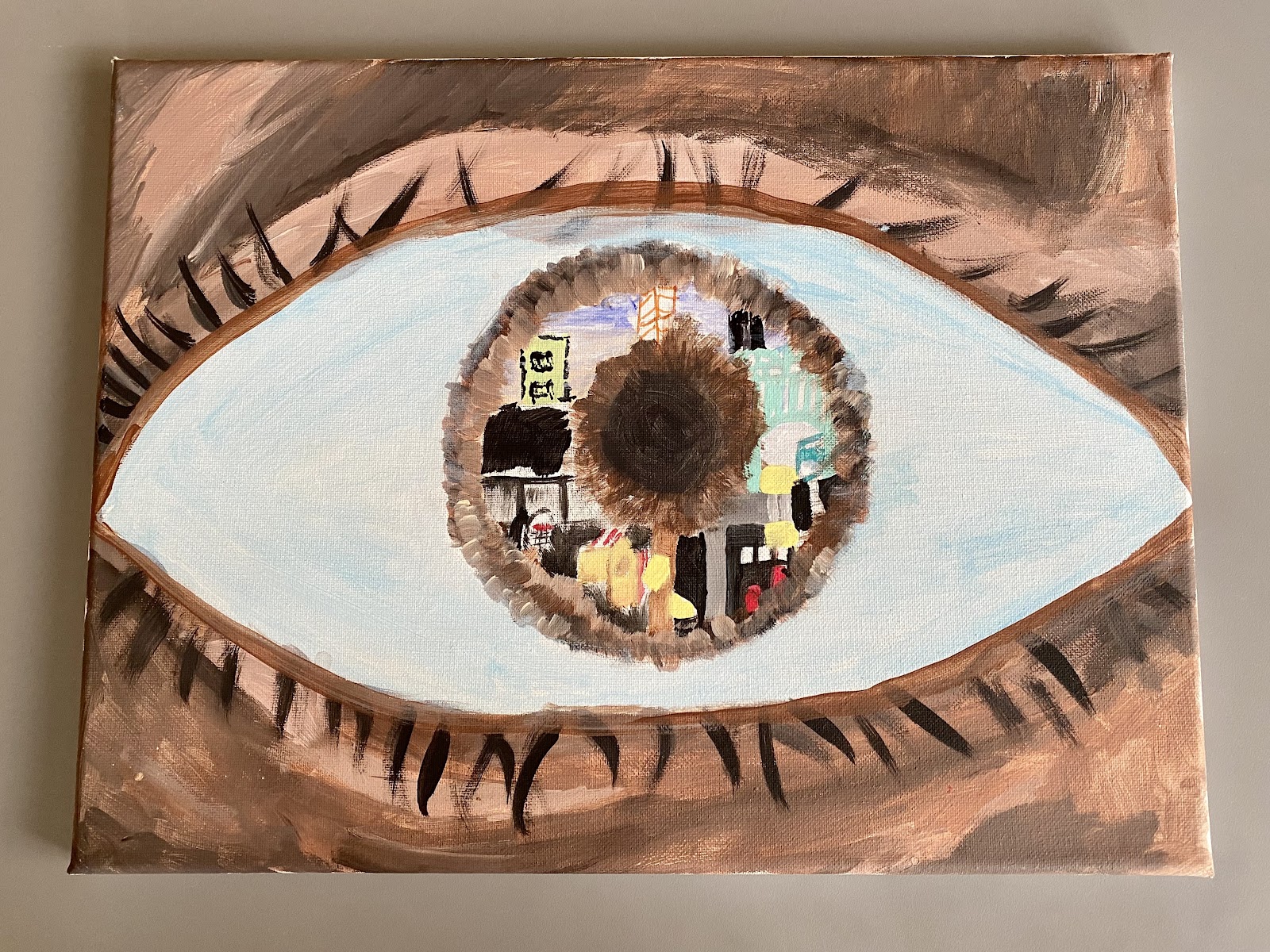 KENSINGTON IN THE EYES OF PHILADELPHIA
Moriah won the category Grades K-8, Individual Entry by painting an eye with a reflection of Kensington. Moriah told Kensington Voice that those who only see the wrong will never find the beauty she sees in Kensington.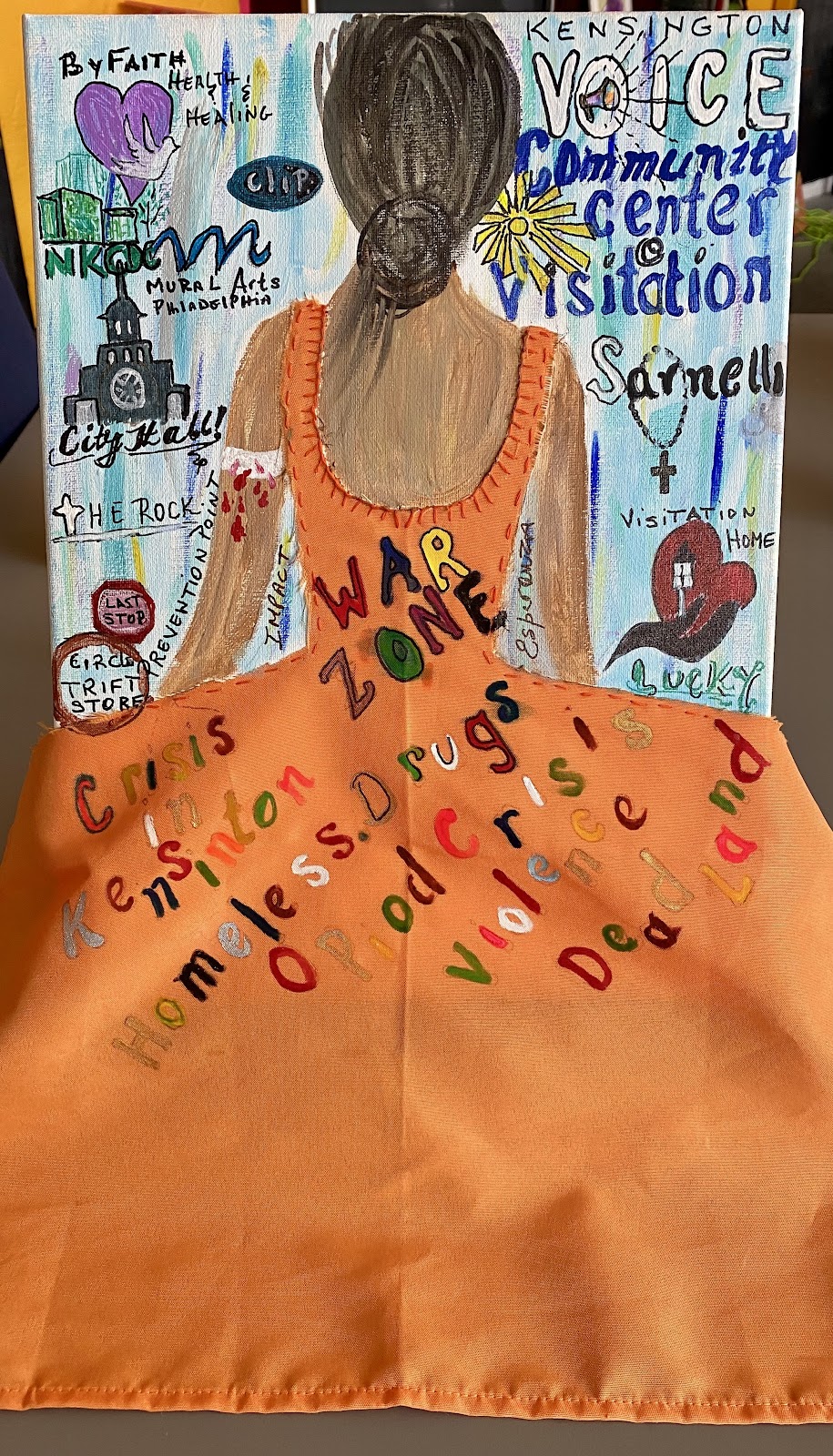 KENSINGTON THE MOTHER OF ALL
Maria won the category Ages 18+, Individual Entry with a collage of an immigrant woman named Maria wearing a hand-stitched, orange dress with the negative perceptions of Kensington written on it. The artist told Kensington Voice that only God and the nonprofit organizations can change the future of Kensington, but the organizations need more funding from elected officials and donors.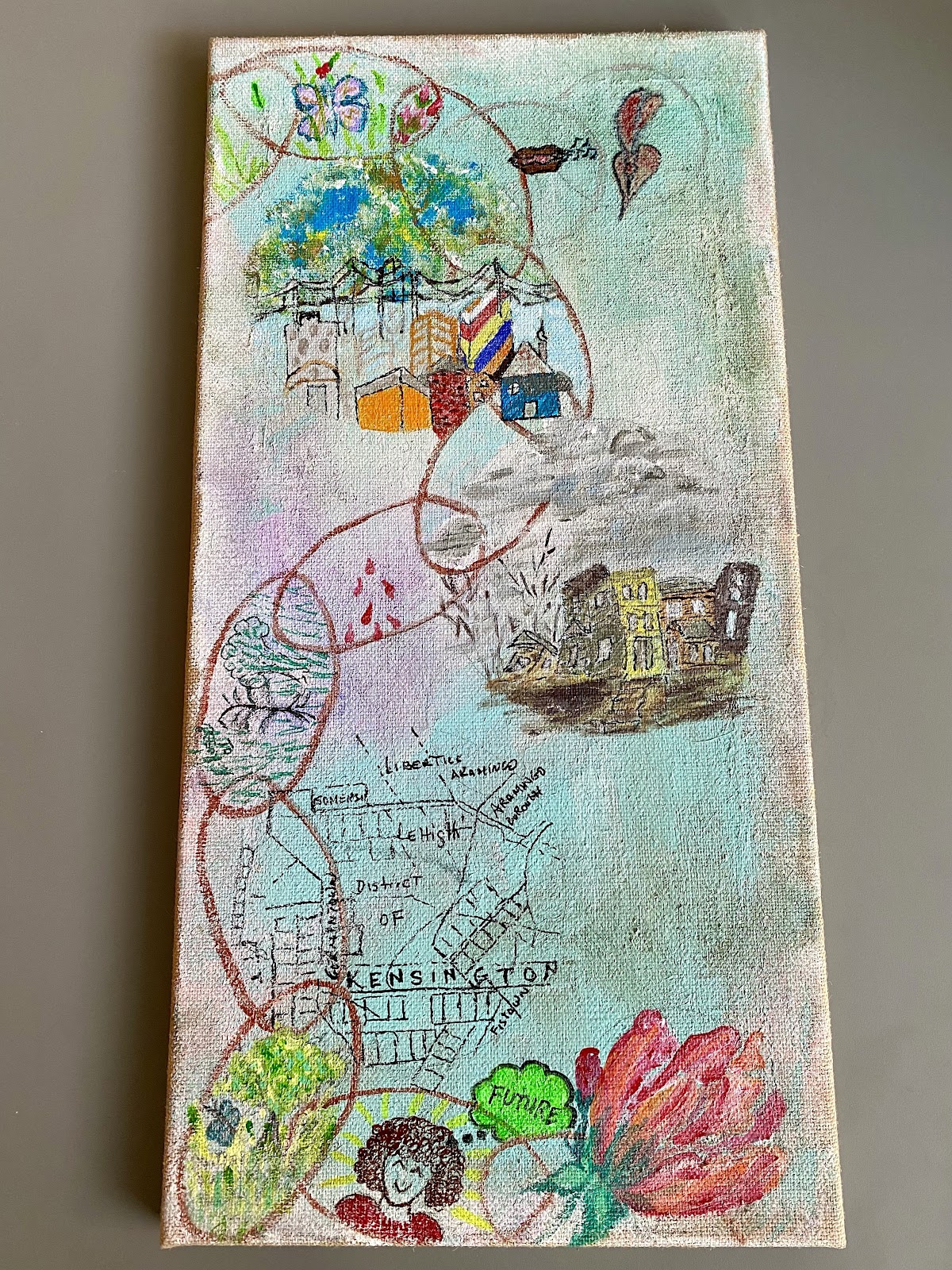 THE BROKEN CHAIN
Community Center at Visitation (Patrick, Yayaa, Chantel, Claire, Rayvonne, Francheska, Clark, Brenda, Ernesto) won the category All Ages, Group Entry with a painting of Kensington's current issues and the new Kensington with sky rises and stores. Patrick told Kensington Voice that providing better education and health care to the people in need can break the chain of poverty and misery in Kensington.
---
Editors: Siani Colón, Zari Tarazona Designer: Zari Tarazona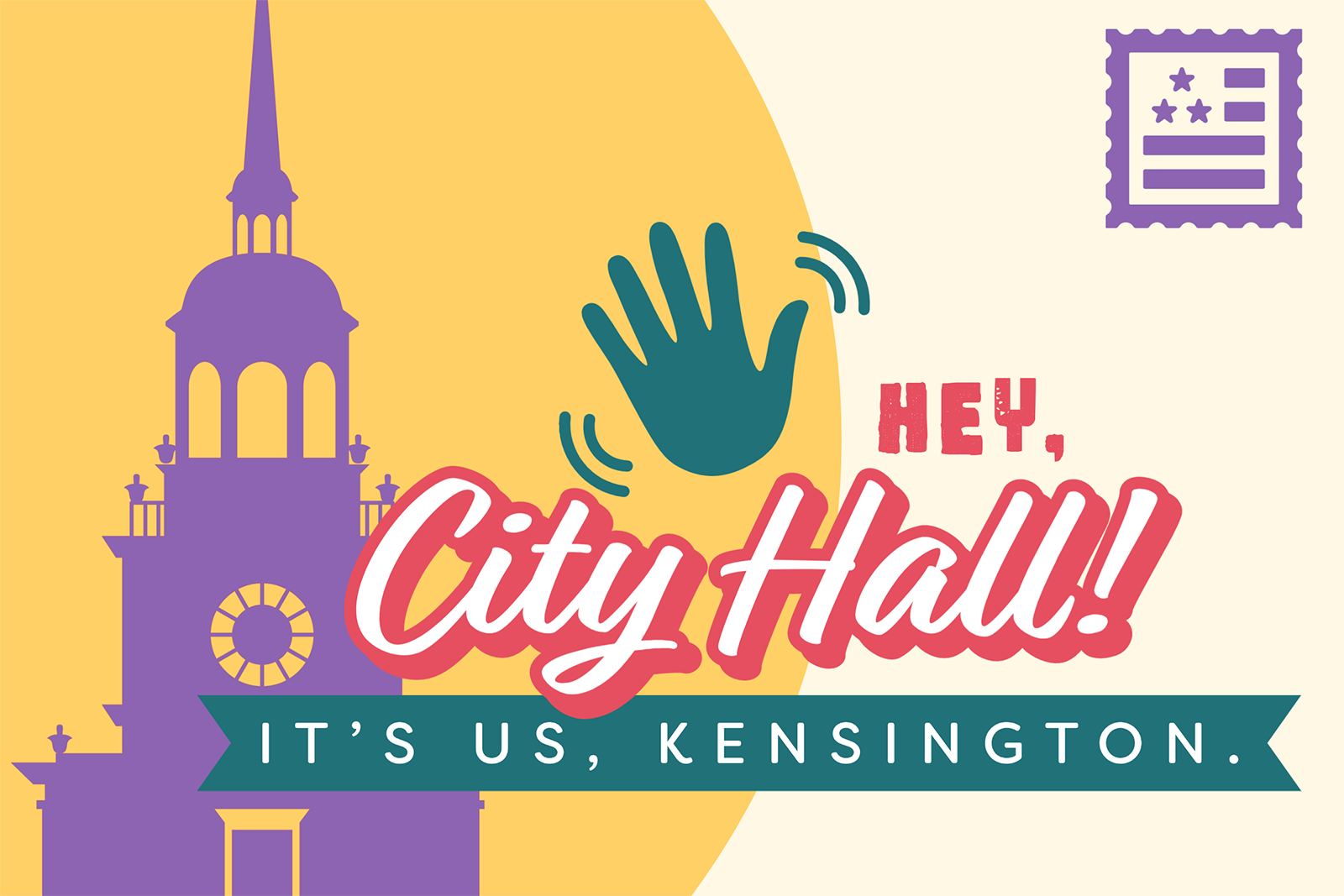 👋 This story is part of our "Hey, City Hall! It's us, Kensington" series. Do you have a question for Philly government? Our journalists are here to bring your questions to City Hall on your behalf. Just take a minute to fill out this form, and we'll get straight to work.