I am a 1.5 generation Cambodian American queer educator passionate about education equity and social equality. My family members were refugees from Cambodia, surviving the Cambodian genocide that took place after the Vietnam War and immigrated to the United States of America when I was a toddler. My parents instilled the value of education early in my life and encouraged me to do my best. My big brother and sister both went to special admission schools, so I hoped to follow in their footsteps. Although I received good grades and had a positive work ethic, test-taking was not my strength.
Mastbaum was not my first choice for high school; it was my last. In eighth grade, I discovered that my Terranova scores were not high enough for special admission schools. I decided to apply for city-wide schools that offered culinary arts programs since I had aspirations to be a chef. I was hopeful that I would get accepted somewhere, but I received four school rejections and one acceptance from Mastbaum. I wished that schools would have recognized me beyond my test scores, but without any alternative, I accepted my fate.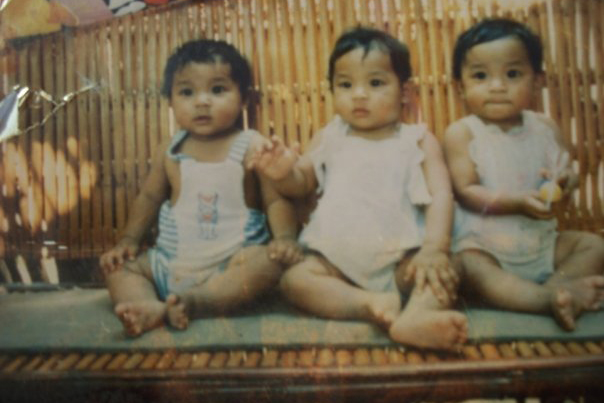 By junior year, I felt that Mastbaum had a greater emphasis on career readiness than academic readiness. I am grateful for opportunities I had through the Philadelphia Academies, Inc. to experience the hospitality and restaurant industry by working alongside professionals in the field and getting hands-on exposure in Mastbaum's Panther Cafe. These experiences helped me evaluate a career in culinary arts, but it was in my English class that I realized I wanted to pursue a college degree.
Between my junior and senior years, I had a few teachers who were excited to hear that I was interested in going to college. I remember meeting with my English teacher to work on my writing skills, meeting with my guidance counselor for additional learning opportunities like dual enrollment and Advanced Placement classes, and enrolling in an after-school college preparation program focused on liberal arts colleges. What I learned from this experience is that I had to take my education into my own hands, knowing that I lacked many privileges that are often easily accessible to affluent students. The resources were available, but students had to seek the opportunities themselves. I wished I looked for opportunities at the start of my freshmen year, but I did not know that I had to ask for or seek them.
My first year at Gettysburg College was extremely challenging because while I sought many educational opportunities in my junior and senior years of high school, it was not the same level of academic preparation compared to my peers who attended well-funded, high-quality public or private schools for the majority of their lives. I felt anxious and sought ways to compensate for what I lacked by participating in many extracurricular activities, frequently seeking support from my professors, and utilizing campus resources like the Writing Center or Teaching Assistant sessions. I felt so unprepared and worried that I would let my family and so many people who believed in me down.
During my sophomore year, I enrolled in an education course, and we were assigned to analyze the educational experience of an ethnic minority group in the United States. Self-identifying as a Cambodian American, I thought it would be an easy assignment to write about the Cambodian community in Philadelphia. Surprisingly, I was introduced to educational research and stories about the social inequities and challenges that Cambodian students were facing in education. After this assignment, I stormed to my professor's office and poured out to her how this information felt so personal and it explained so much of what I experienced from elementary through high school. I wanted to take action, so my professor challenged me to create a self-designed major that would allow me to delve deeper into my educational experiences. I found my driving force to finish college: to create solutions and accessibility to close the achievement and opportunity gap that plagues the urban, low-income communities.
Throughout my college career, I am proud that I worked in after-school programs tutoring migrant Latinx children, frequently volunteered at the homeless shelter and local senior center, taught in schools and summer programs, and was offered the opportunity to contribute to campus diversity initiatives. I was also able to explore urban educational reform in Baltimore organize literacy promotion service opportunities, and travel to many countries to learn about human rights and education systems. I wanted to be equipped with skills and life experiences that I could bring back to Philadelphia.
When I graduated college, I had the opportunity to return to Kensington through Episcopal Service Corps – Servant Year to work at the Free Church of St. John and in a new role at my family church. I was excited to return to the Kensington community and begin investing in the lives of learners through an elementary after school program, food pantry, and community outreach. At Free Church of St. John, I worked with low-income families and students dealing with a myriad of challenges like a parent who is incarcerated, food insecurity, neighborhood violence, and learning difficulties. At my family church, I led the Sunday School classes and connected with Kensington neighbors to participate in our children activities. Both experiences were transformative, and I felt proud to associate with Kensington because I focused on its tremendous potential rather than the community issues.
Following these experiences, I continued to serve in urban communities through teaching science, facilitating children and youth programs, and connecting more with organizations committed towards supporting underserved, marginalized populations.
Currently, I serve as the children & youth development director at the Cambodian Association of Greater Philadelphia (CAGP) overseeing community children and youth development programs in South Philadelphia. I also serve on committees for the Asian Mosaic Fund, an AAPI giving circle, and Philadelphia Asian & Queer, an organization providing healing-centered community spaces. I keep in mind the complexities of human lives and the systems they interact with, the ongoing fight for a just society that is equitable and inclusive for all, and opportunities to cultivate the next generation.
---
Editors: Solmaira Valerio, Zari Tarazona, Siani Colón / Designer: Jillian Bauer-Reese