Many call me Seli but my birth certificate says Selina Santiago.
I recently transitioned from Philadelphia, Pennsylvania to Phoenix, Arizona to start a new journey with my wife, Jennifer, and our daughter, Lani. We wanted a warmer climate and a different speed in life to match the people we've grown to be.
Growing up Kensington was a cultural place filled with people of different descents. Both first-generation natives, my father, who is Puerto Rican, and my mother, who is Italian, settled in near K&A. Basically making Mastbaum my neighborhood high school, but I still had to interview to go there. This blew my mind at the time because the people who Mastbaum accepted weren't even academically or socially up to their supposed standards. Nevertheless, I attended once accepted.
Attending Mastbaum, I felt I was given a lot of opportunities, like White-Williams Scholars, HOSA, cheer competitions, and SkillsUSA, despite the lack of a school budget. In order for us to attend certain events or participate in extracurriculars, we fundraised ourselves or paid out of pocket. This taught me to work hard for what I wanted, but in comparison to other schools, there were no financial lanes for Mastbaum to assist in our advancement. Sometimes that alone was discouraging because we already worked so hard just to be there.
As for the school environment, the teachers did their best to maintain control in class and the school police did their part to keep the peace, but in the end, some things are inevitable. Regardless of the drama, my education was not affected. Granted, I had lived in other states during my grade school years and was used to a far more intense curriculum. However, I occasionally found some of the work challenging. Overall, Mastbaum was incomparable to other schools because of the drive that came from our teachers to give us the best — it was unreal. They used their own funds to engage with us and try to help us succeed. That sticks with me today.
If I had any hardships after graduating due to my high school education, it was not knowing how to fill out checks or other adult-related tasks. Either I bypassed the class that prepared you for real life or we all just didn't get that class. Looking back, I have a feeling I missed that class by taking on the role of senior advisor. When facing these challenges in my adult life, I can at least easily educate myself or reach out to my high school teachers to assist because they are still there for me.
Looking back, being a part of a school where everyone was basically struggling to achieve their highest potential with limited resources, I constantly over-assessed each step I planned to take. I was used to working hard for something, but I was also used to being discouraged without the proper support. It took me a while to find what fed my soul because I was always worried about going for what will pay off the best so I wouldn't have to struggle anymore.
Growing up, I was told that everything that I loved to do would not pay the bills and that I needed to go after a career with a guaranteed six-figure salary in order to succeed. The same person who told me this also abused me physically, mentally, and emotionally. Because of that, I struggled with severe major depression and major anxiety. After many failed pill trials and therapy sessions, it took me living on my own as an adult and reconnecting with my inner self to find what made me happy.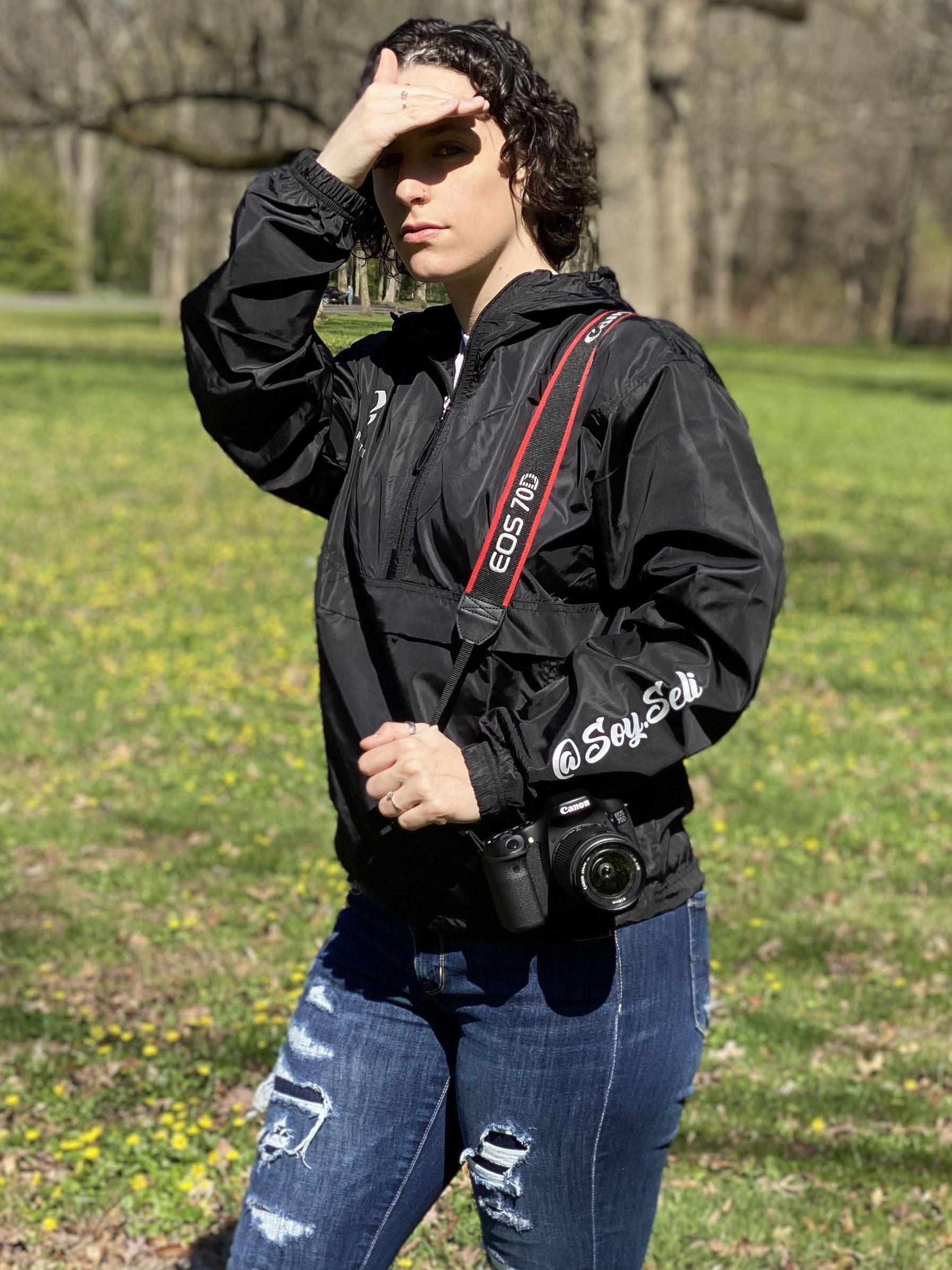 As a child, I loved any and all forms of art and even took a serious interest in film photography. Being on my own, I somehow fell into related hobbies and was hired to provide some of my work or skills.
That's how I got here, to Phoenix. I felt like I gained all I could from what I was doing to succeed and I needed a fresh perspective with a less on-the-go environment. Now, I'm a tournament photographer and event manager. Gaining skills in business ownership and different management styles. My goal is to apply the knowledge gained and open a creative studio. The studio would allow me to provide photography, different art styles, and a creative community space for people to utilize.
I wouldn't want to change much looking back, except for the lack of funds for extracurriculars and teachers. The teachers do their best with their own time and money but even they get burnt out and that may affect the way the youth learn. Without proper funding for extracurriculars, adolescents are left with more time to get involved in the negativity that surrounds them. If inner city schools received the same amount of sponsorship and/or funding as private schools or charter schools, maybe there'd be more success stories. I know for me, if I hadn't been so strong willed, I don't know if I'd make it so far.
---
Editors: Solmaira Valerio, Zari Tarazona, Siani Colón / Designer: Jillian Bauer-Reese