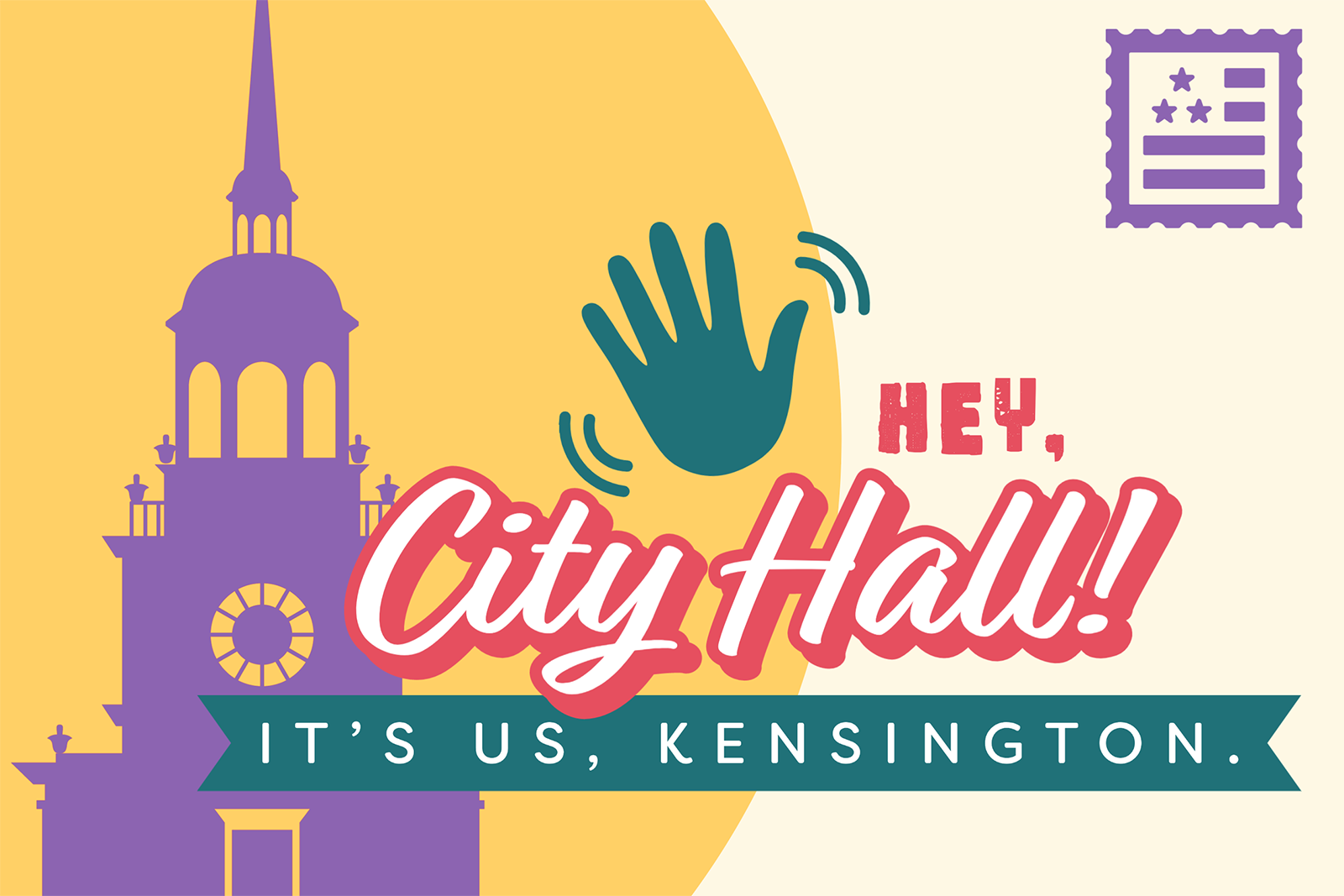 As the primary election approaches, Ceiba's coalition of Latine community-based organizations is addressing low voter turnout in Kensington and North Philadelphia.
The 2023 primary elections will take place on May 16. Most notably, residents will vote to select political party candidates for the Philadelphia mayor's race and City Council seats, including Kensington's District 7. The general election is on Tuesday, November 7.
During the next few months, the organizations are doing voter engagement, youth participation, and community partnerships through their coalition headquartered in Norris Square.
Each member organization of the Ceiba coalition has a voter engagement coordinator who will connect with and register eligible voters through upcoming events and workshops. The following member organizations are working on this initiative:
Will González, executive director of Ceiba, emphasized the importance of continuous engagement with eligible voters rather than a one-and-done approach.
"We're trying to not only address the challenges of misinformation and disinformation and restoring trust in democracy, but also helping young people understand how important it is," González said.
Ceiba identified key issues that contribute to low voter turnout:
No early voting; only one day to vote
Lack of understanding of how mail-in ballots work (Common mistakes with mail-in ballots include no signature, no/wrong date, and no secrecy envelope, resulting in those ballots not being counted.)
Lack of faith in democracy
Misinformation and disinformation
To address these issues, the voter engagement coordinators are educating community members on the voting process. This means informing eligible voters about their voting rights, discussing the responsibilities of voters, and updating their registration.
González described a workshop Ceiba led in February with 50 senior citizens participating in a workforce development program. Most participants were already registered to vote but needed clarification on the democratic process. González said that reaching this older demographic is crucial because of their role as trusted messengers in their communities.
"Every little bit counts because of all the craziness that's going on in the undermining of democracy," he added.
Ceiba is also investing in future young voters.
"We're looking not only at what we can do today, but also what is the future," González said. " And that's the youth and there's no age limit."
To reach local youth, Ceiba connected with the Committee of Seventy, a nonpartisan organization engaging citizens and advocating for fair elections and better government. González said the Committee of Seventy's youth programming intrigued Ceiba.
"First graders, second graders, third graders are learning about democracy," González said. "We're not forgetting about our high school students. We're not forgetting about the people who turn 18."
As Ceiba tries to promote voter engagement, González hopes this can be an opening for people to be more civically involved and share their perspectives.
"We need you on juries," González said. "We need you to vote. We need you to go to community meetings, but it takes time to help people understand that reality."
Upcoming election-related events with Ceiba-affiliated organizations
Saturday, March 25
Fiesta de la Oportunidad Legal Clinic
Hosted by Ceiba
Location: Norris Square Community Alliance
174 Diamond St., Philadelphia, PA 19122
Thursday, March 30
Hosted by Greater Philadelphia Cultural Alliance
Location: Taller Puertorriqueño
2600 N. 5th St., Philadelphia, PA 19133
Monday, April 10
Tu Eliges: El Encuentro (You Decide: The Forum)
Hosted by Nueva Esperanza & Impacto in partnership with Ceiba
Location: Teatro Esperanza
4261 N. 5th St., Philadelphia, PA 19140
Saturday, May 6
Tu Eliges: El Encuentro II (You Decide: The Forum Part II)
Hosted by Nueva Esperanza & Impacto in partnership with Ceiba
Location: Teatro Esperanza
4261 N. 5th St, Philadelphia, PA 19140
---
Editors: Zari Tarazona, Jillian Bauer-Reese / Designer: Siani Colón

This content is a part of Every Voice, Every Vote, a collaborative project managed by The Lenfest Institute for Journalism. Lead support is provided by the William Penn Foundation with additional funding from The Lenfest Institute, Peter and Judy Leone, the John S. and James L. Knight Foundation, Harriet and Larry Weiss, and the Wyncote Foundation, among others. To learn more about the project and view a full list of supporters, visit www.everyvoice-everyvote.org. Editorial content is created independently of the project's donors.