Editor's Note: This story was originally published by the local newspaper Metro Philadelphia.
Growing up in Juniata, Michelle Shaw watched as figure skaters Michelle Kwan and Tara Lipinsky competed for Olympic medals.
Scanlon Recreation Center's ice rink wasn't far from her house, and she went there to hone her figure skating skills. But as she advanced in the sport, she encountered financial hurdles. Families of top-level skaters usually spend tens of thousands of dollars a year.
"I started taking some lessons in Jersey, but they're super expensive," said Shaw, now a 32-year-old paralegal living in Kensington. "There were basically walls for me, like I could only do so much."
Shaw, with the help of volunteer coaches and the support of the city's Department of Parks and Recreation, has built a robust and inexpensive figure skating program at Scanlon's rink, which is tucked into the Harrowgate neighborhood.
Her goal is to open up opportunities for young people, convincing them that figure skating isn't just a sport for white people from wealthy families.
Skaters trained at Scanlon have competed in regional events, and the recreation center holds its own competition and ice show.
In addition to a core group of skilled skaters, families bring children on Saturdays to Scanlon for a series of inexpensive beginner and mid-level classes, separated by age group and experience.
Eventually, Shaw, who took leadership of the rec center's figure skating program after returning home from college a decade ago, hopes to form an official skating club so more young people can participate in competitions.
"Can every kid go to the national level? No," Shaw said. "But can we create opportunities for them to participate in competitions, like to travel to Hershey, to Bethlehem, to Maryland, do things like that? Yeah."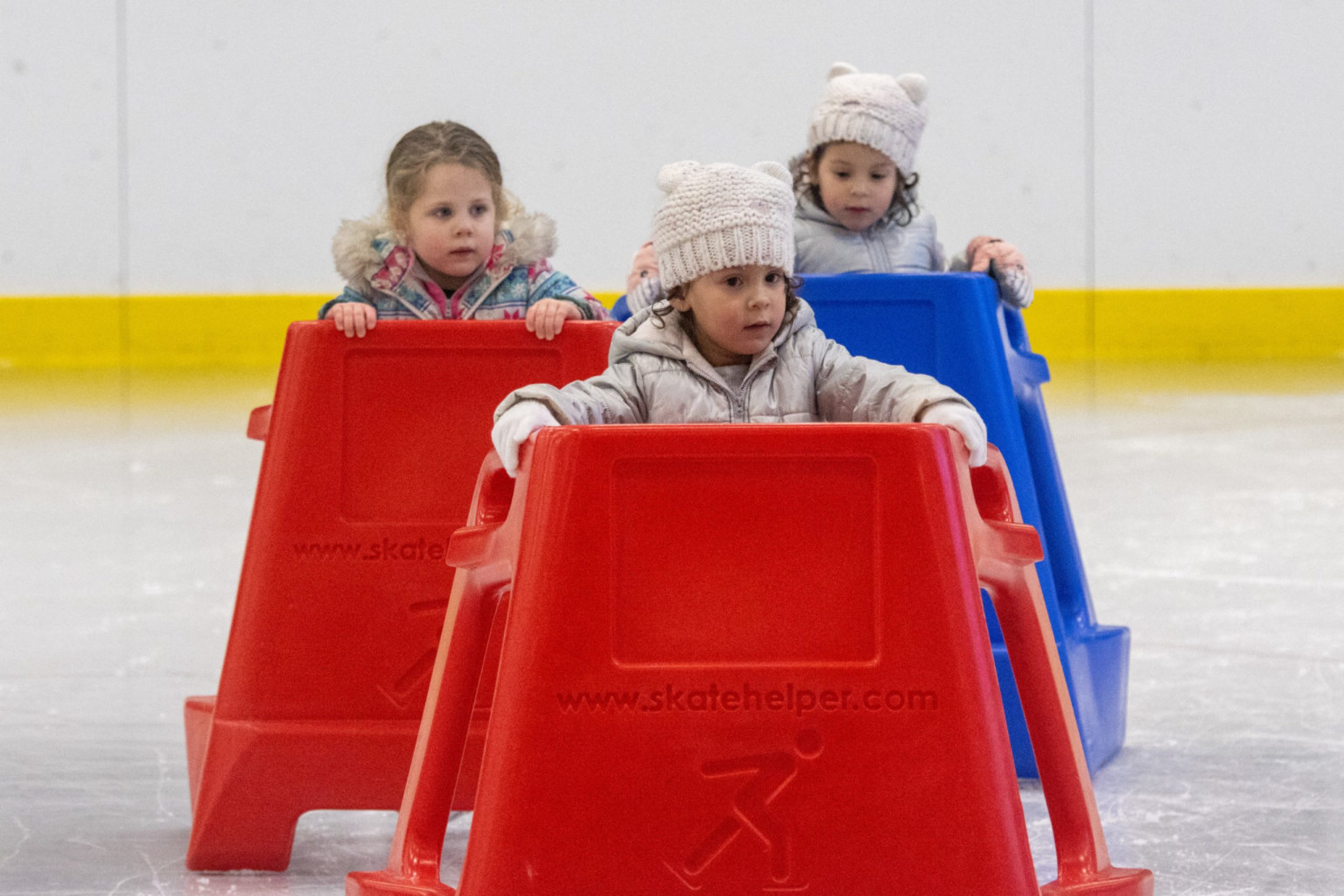 Just after 3 p.m. on Saturday afternoons, toddlers as young as 2 or 3 years old, gripping blue and red skating trainers that resemble walkers, take their first steps on the ice. Scanlon's 6-and-under group is popular, and falls and tears are not uncommon.
On another section of the rink, older kids who no longer need walkers, but are still learning, practice their skills.
Suzanne Seesman, of Port Richmond, had previously brought her daughter to a public skate session, but 4-year-old Francina needed a little more guidance.
"Once she joined the group, she was all about it," Seesman said. "We love to come here, and she always sees friends from the neighborhood."
Parents marvel at the cost – just $5 for beginner classes, which includes skate rental, and $7 for advanced instruction.
"If you do something elsewhere, it's more expensive," said Yaiheli Ruiz, of Northeast Philadelphia, who began bringing her children, 9-year-old Brandon and 5-year-old Amaya, to Scanlon last month.
Ruiz doesn't know how to skate, but "maybe next time, I will be in there," she added, gesturing toward the ice.
German Cumbe, 44, a Frankford resident, took that leap several years ago. He had been bringing his daughter, Beniris, now 14, though he had never laced up a pair of skates. Then, Cumbe began participating in the classes, which are also open to adults.
He compares gliding across the ice to riding a motorcycle. There's a sense of freedom inside the rink, Cumbe explained.
"You don't think about anything," he said. "All your problems disappear."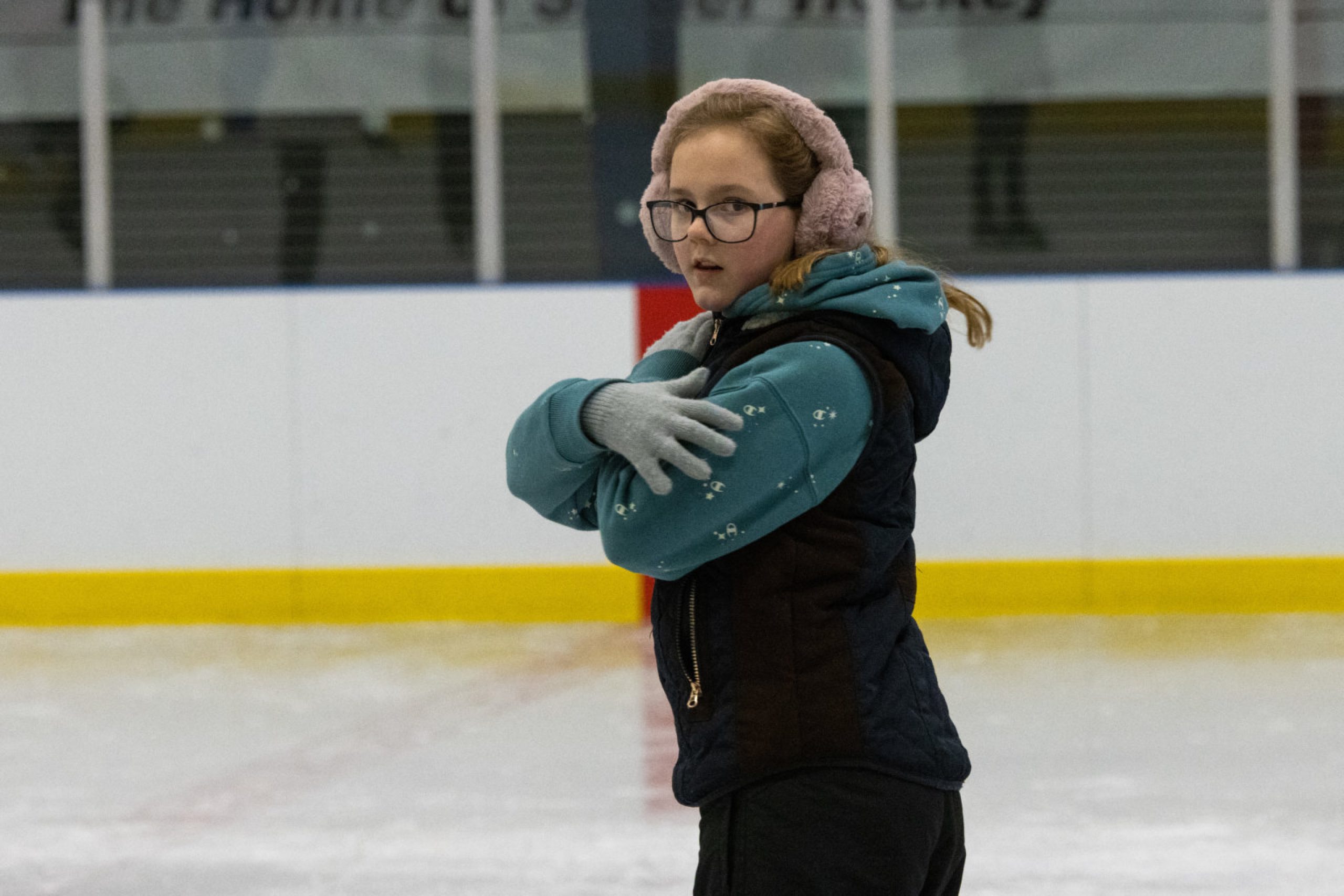 On Saturday, Cumbe was moved up to the highest class level, known as advanced two, with the most experienced skaters. He is considering potentially entering a figure skating competition in the near future.
To get into a U.S. Figure Skating Association competition, a skater must be part of a recognized club. Scanlon isn't one, so Shaw signs up participants through a club she works for, Hollydell Skating Arena in Sewell, New Jersey.
Last month, Shaw took a competitor to an event in Maryland, and five Scanlon skaters competed in Bethlehem in November.
During the advanced courses, skaters refine spins and jumps.
Marmia Day, 27, of Logan, is working on an axel – the sport's most difficult jump. As a child, she always wanted to skate, but she knew better than to ask about it. Day assumed ice time was too expensive for her family.
"It makes it a possibility instead of a dream," she said of Scanlon's program.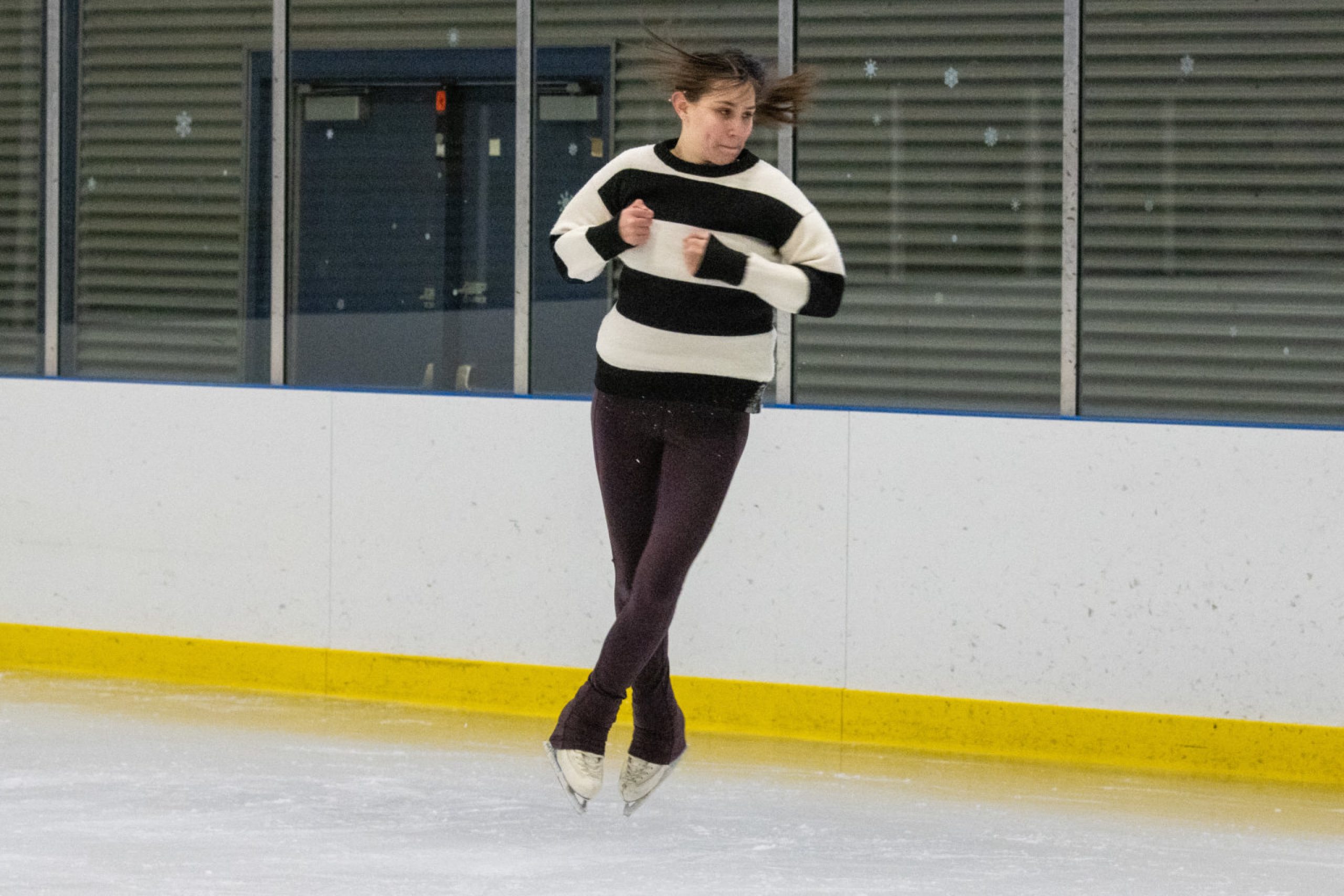 Cheryl Speitzer, who lives in Point Breeze, typically takes her daughters – 8-year-old Lucy and 6-year-old Amelia – to the rink at Dilworth Park. However, after an initial visit to Scanlon, the girls have insisted on returning.
"I think it's an underutilized resource that's offered through the city," Speitzer said.
Parks and Recreation operates five city-owned rinks, including Scanlon, allowing people access to the ice for free, with a small fee for skate rental, during public sessions.
In 2011, Scanlon, which had been semi-outdoors and open seasonally, was enclosed and made into a year-around facility, thanks in part to a donation from the Ed Snyder Youth Hockey Foundation.
The rink, on Venango Street steps from the Tioga Station on the Market-Frankford Line, sits in a majority-Hispanic zip code, and Scanlon's program draws a diverse crowd, despite figure skating's reputation.
A series of articles during last year's Winter Olympics noted that Team USA included no Black or Hispanic figure skaters.
"I just feel like this program is able to bring people together that never would have met without it," Shaw said. "There's people from all walks of life."
Channelly Torres, 22, one of Scanlon's volunteer instructors, speaks Spanish, which puts some of the students at ease.
"We have a lot of Spanish speakers here who aren't fluent in English, and being able to provide that to Spanish speakers is honestly a blessing," she told Metro.
Torres grew up near the rec center and was among Shaw's earliest students. She fell in love with the sport and has been teaching other young people as a way to give back.
"For me, it's like seeing that spark, when the light just goes on and they get it," Torres explained, during a break in the class. "That's what brings me joy."
---

Kensington Voice is one of more than 20 news organizations producing Broke in Philly, a collaborative reporting project on economic mobility. Read more at brokeinphilly.org or follow on Twitter at @BrokeInPhilly.