Editor's Note: This poem was submitted by a member of Youth United for Change (YUC), a nonprofit youth organizing group in Philadelphia, through a community partnership with Kensington Voice. The group is active in Kensington through its organizing work.
Lena Talmadge is a 17-year-old from West Philadelphia. She wrote this poem in her room to spread awareness about gun violence in her city.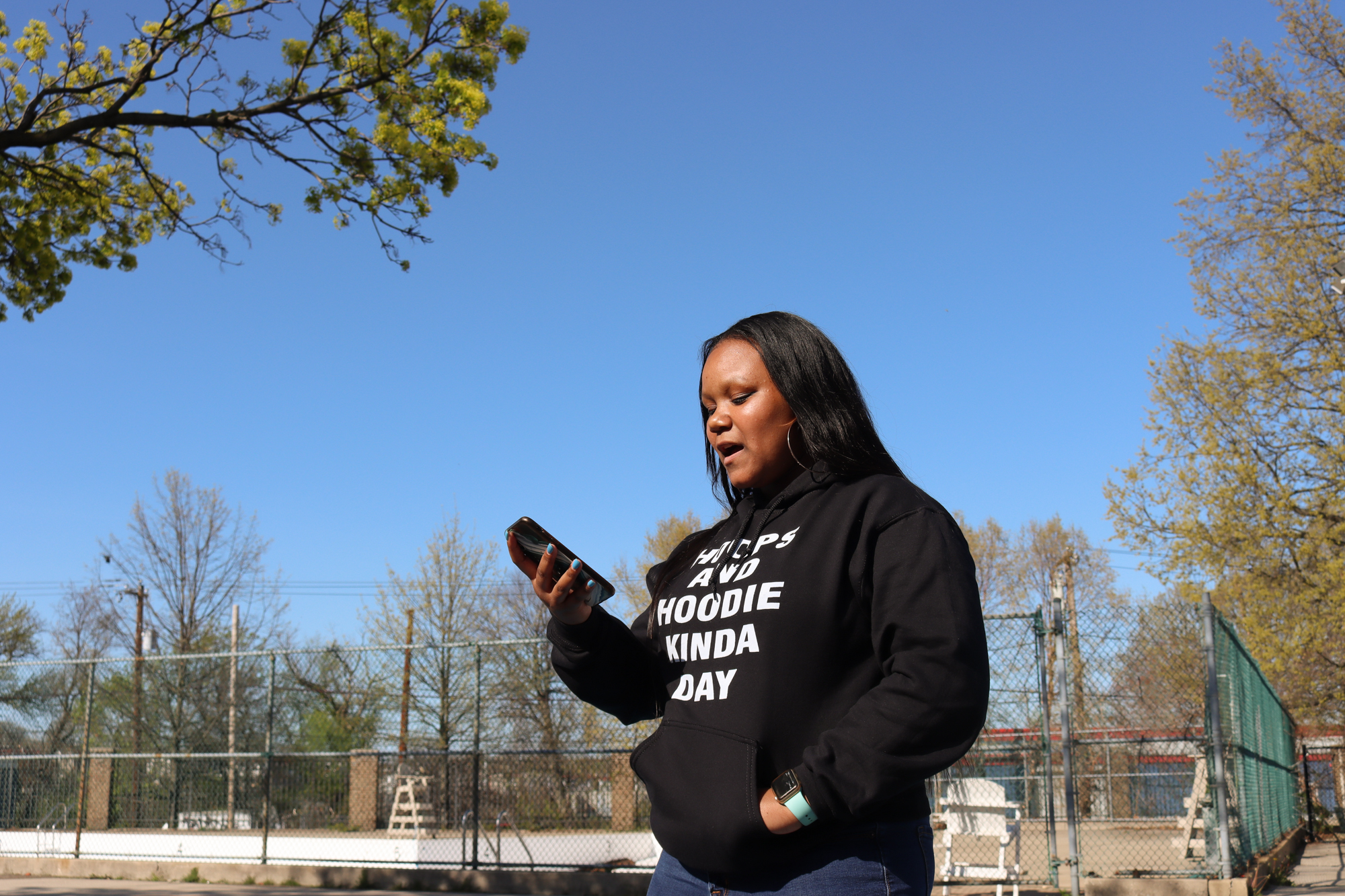 Hear Our Call
I want to talk about something serious serious talking to other people
looking delirious (lirious)
Words coming coming outta my mouth are true
Facts popping out like BOO (ooo) 
Word on the street is that gun violence is crazy! And the progress we have makes us look lazy! Bullets popping off every night has my head in a hazy! Coffins in the ground, buried with a daisy!
Every night it's the same thing
Bullets popping off with a bing, ding
It's the same song every night we sing
and yet no one seems to hear a thing
Our faces sour like lime,
We're running out of time!
This city is a lie
  Who will hear our cry??
"The City of Brotherly Love"
What kind of love leaves our mothers crying
Cus our brothers are dying
And our sisters trying
But to ourselves we're lying
Reminding ourselves every night
To hold it all together …
Killing people left and right like it's whatever 
This is more than alienation
Listen to my words with a bit of consideration
The facts I speak hold no abbreviation
And just for some clarification
If this city doesn't get some help
Welp…
You're looking at the next future dump
---
Have you been affected by gun violence in Philadelphia? Click here for free resources from Up the Block, a project created by The Trace, a nonprofit newsroom covering gun violence.
Editors: Khysir Carter, Zari Tarazona / Designer: Khysir Carter