Valentine's Day is widely known as a day of joy and romance — a time to buy roses on the street or scroll through heartfelt posts on social media. 
But for some, Valentine's Day can create an overwhelming sense of loneliness or sadness that looms over them. With the COVID-19 pandemic still present in 2021, this holiday may feel very isolating.
According to a January 2020 online survey conducted by YouGov, when given seven options and asked to select all that apply, 10% of the 1,352 U.S. adults surveyed reported feeling lonely on Valentine's Day, 20% reported that it is a romantic day, and 30% of those adults believed that Valentine's Day is not just a celebration of romantic love, but all kinds of love.
Whether someone shares Valentine's Day with a significant other, family members, friends, or theirself, the holiday doesn't have to define someone's worth or ability to be loved.
Instead, Valentine's Day can be an opportunity to celebrate growth, healing, self-love, and one's resilience in overcoming challenges brought on by the pandemic.
Below are eight self-care tips — that are low-cost and quarantine-friendly — to help promote wellness this Valentine's Day: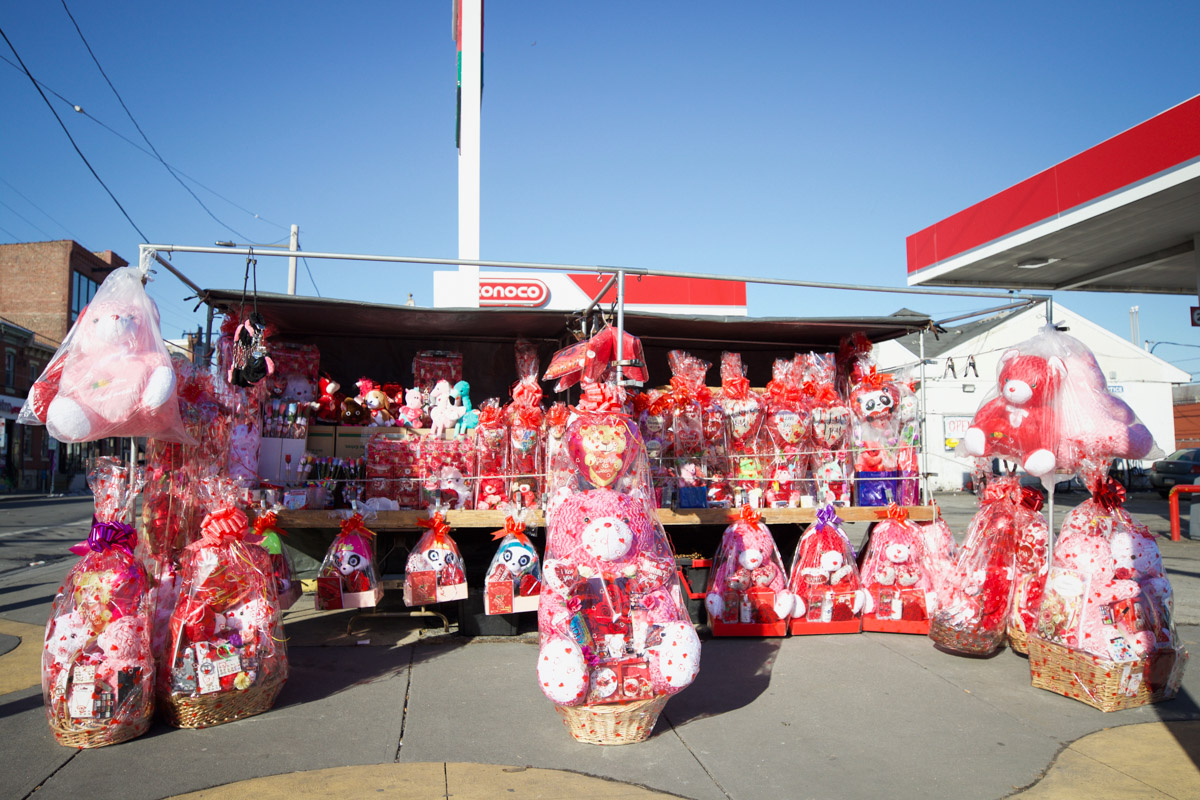 1. Show yourself some love
There are many small and simple ways to show yourself love. Buy some flowers and chocolates from the grocery store. Cook your favorite meal — or order take out if that feels more relaxing. You deserve to be celebrated!
You can explore a list of local gifts and take-out places on our Kensington's Last-Minute Gift Guide from this past holiday season.
2. Virtually connect with friends and family
Spending in-person time with loved ones can be tricky due to COVID-19, but that doesn't mean you can't connect virtually. Phone a friend, or video call family members you haven't seen lately.
You can also set up a Zoom date with someone you care about, or have a virtual Valentine's Day party with friends.
3. Take some time to move your body and reflect
A great way to relieve a tired body and mind is through movement, like some cozy, at-home yoga. Yoga encourages relaxation by forcing you to focus on your breath while stretching your body — which, some say, promotes an overall sense of well being and tranquility.
Whether you're an experienced yogi or a beginner, the following instructors offer free yoga and meditation sessions on their Youtube channels.
If you're not one for moving around a lot, that's okay! Try journaling in a notebook to reflect on the accomplishments you're most proud of. Or write down a minimum of five things you love about yourself.
4. Have a spa night at home
Restore yourself by indulging in some self-care in the comfort of your own home. Personalize your spa night based on what you feel you need the most. Relax in a bath or take a shower with aromatherapy candles and your favorite drink nearby. After, treat yourself to a face mask and a self massage.
All of this should set you up to have a calming good night's rest.
5. Pull out your favorite outfit
Dress up and glow up — even if it's to hang out in your living room. Celebrate yourself by wearing something that makes you feel confident! To commemorate the moment, you could take some selfies to share with friends and family, or keep them for yourself as a little memory of a time when you felt great.
6. Indulge in something that makes you happy
What are some things you love and wish you had more time to do? Do that!
Some ideas:
Play your favorite music and dance around the house.
Read a book you've been forgetting about.
Have a movie night, play video games, or paint.
Do anything that fulfills and connects you to what you love!
7. Unplug from social media or take a complete break from technology
Life can feel stressful and hectic at times, and the pandemic can amplify those emotions. Take a break from scrolling on your phone, reading the news, or responding to the constant alerts and notifications. Let your mind rest for a few hours — or even for the rest of the day. You deserve it!
8. Commit to sleep
If you aren't getting quality rest, commit to getting more sleep this Valentine's Day. Schedule a nap or start a nighttime routine to improve your energy and mood each day.
Whether you decide to do one, all, or none of the things listed above, remember that you are worthy and loved. Happy Valentine's Day!
---
Editors: Zari Tarazona, Claire Wolters / Designer: Henry Savage / Translator: Marian Ayala
What did you think about this story? Send a note to editors@kensingtonvoice.com, and we'll consider publishing it in our Voices section. You can also tell us what you think in person at our neighborhood events.