The majority of Kensington doesn't have enough street trees compared to other neighborhoods in the city. However, there are community-led groups working to plant and care for trees in high-need areas.
The Pennsylvania Horticultural Society (PHS) is mostly at the center of these grassroot efforts. According to the PHS's Philadelphia Street Tree Planting Opportunity Map, a large part of Kensington and neighboring areas are in the highest priority level for tree planting.
PHS's Tree Tender Program works with over 90 tree tending groups made up of community volunteers who are in charge of planting and maintaining trees in their neighborhood.
Jacelyn Blank is one of the cofounders of Philly Tree People, a tree tending nonprofit organization in East Kensington. Being an educator and growing up in the wooded area of Chester County, motivated Blank to teach her community members about the importance of green life in the city.
"We want people to breathe," Blank said.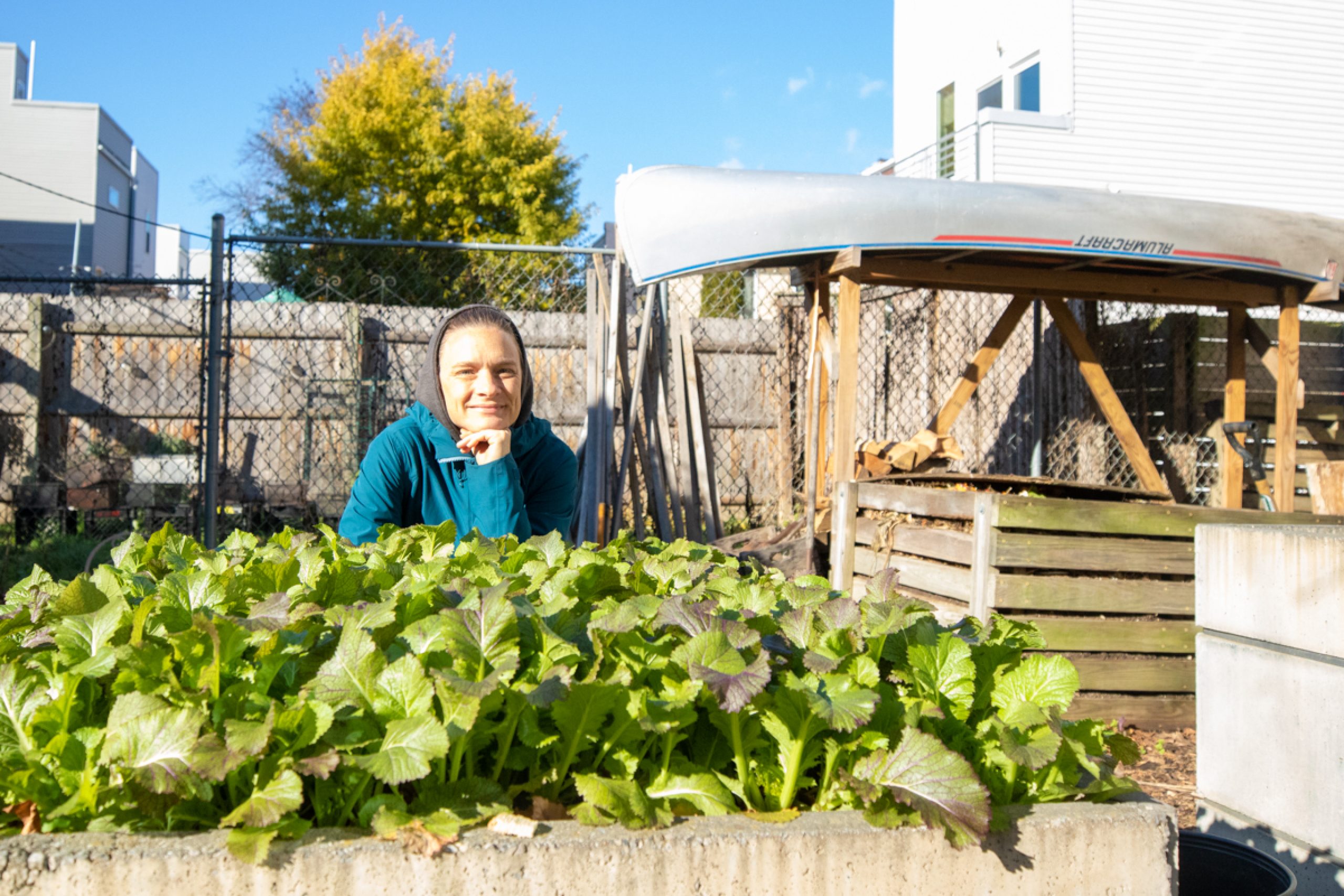 Trees have a variety of benefits, including regulating high temperatures and filtering air pollution. According to a 2022 study, tree canopies may help reduce childhood asthma emergency room visits and hospitalizations, especially in vulnerable areas.
In Kensington, there are resources available for community members to get involved in local tree efforts. Below, we've compiled a list of information about becoming a tree tender and the neighborhood groups and organizations that specialize in tree tending.
Did we miss a resource? Send us an email at editors@kensingtonvoice.com.
How to become a tree tender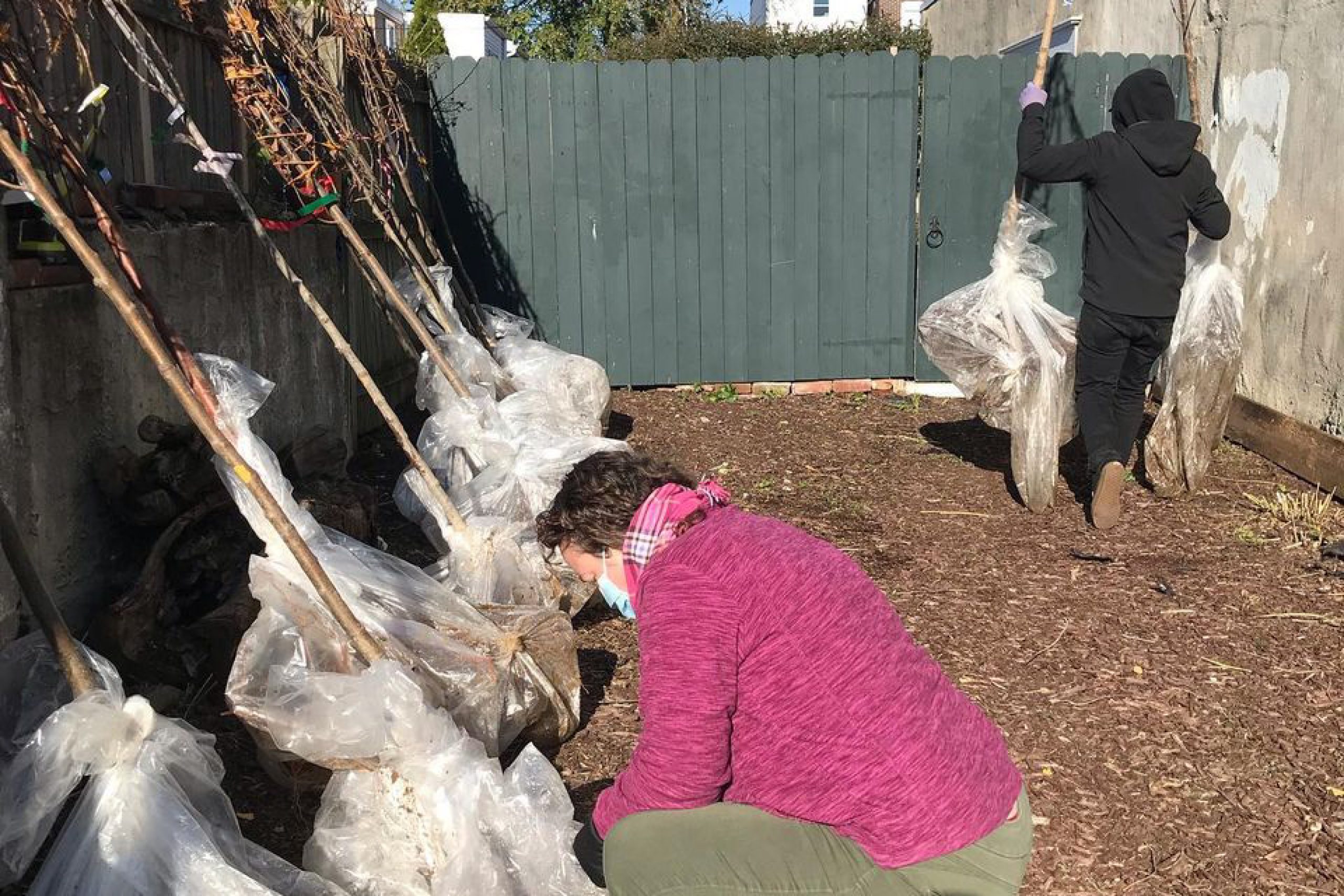 While you generally don't need to have taken a tree tending class to volunteer to plant trees for your neighborhood, it may still be good to learn how to take care of a tree throughout its lifetime. A good place to start would be PHS's Tree Tenders Basic Training Class, which covers how to plant and maintain trees.
The upcoming winter classes take place virtually on Jan. 18 and 25 and Feb. 1 and 8 from 6-8 p.m. The training cost $40 for non-PHS members. However, if you contact your local tree tending group or PHS at trees@pennhort.org, you may be eligible for a fee waiver.
Where to find your local tree tenders
With many tree tending groups divided between sections of Kensington, it can be hard trying to figure out which one applies to your area. Thankfully, PHS has created a map of its partnered tree tending groups to help you figure out where to start.
Philly Tree People
Since 2007, the volunteer-run group has planted and cared for trees in East Kensington and Fishtown. Philly Tree People's tree planting requests are currently closed.
During the summer, the organization hosts a skill training program for youth interested in learning a tree-based trade. At least three times a year, the group hosts its Pruning Club where they teach participants basic tree maintenance skills like watering, mulching, and trimming.
For more information about Philly Tree People, click here. You can email the organization at phillytreepeople@gmail.com.
APM/Eastern-North Philly Tree Tenders
Managed by Asociación Puertorriqueños en Marcha (APM), this tree tender group covers the Norris Square and West Kensington neighborhoods. For more information, contact rose.gray@apmphila.org.
Norris Square Tree Tenders
The Norris Square Tree Tenders is a new group dedicated to planting trees around Norris Square. In November 2022, the group planted trees along Diamond Street near Norris Square Park. To contact the group, send an email to norrissquaretreetenders@gmail.com.
Old/South Kensington Tree Tenders
The organization South Kensington Community Partners has a community-led greening committee and a tree tender group. To volunteer or for more information, contact lisadmail@gmail.com.
Fairhill-Potter Thomas Tree Tenders
In fall 2022, Historic Fair Hill organized volunteers to plant trees in front of homes in the Fairhill neighborhood. You can contact the group by emailing info@historicfairhill.com or calling 215-844-1683, ext 107.
---
Editors: Zari Tarazona Designer: Khysir Carter

Kensington Voice is one of more than 20 news organizations producing Broke in Philly, a collaborative reporting project on economic mobility. Read more at brokeinphilly.org or follow on Twitter at @BrokeInPhilly.