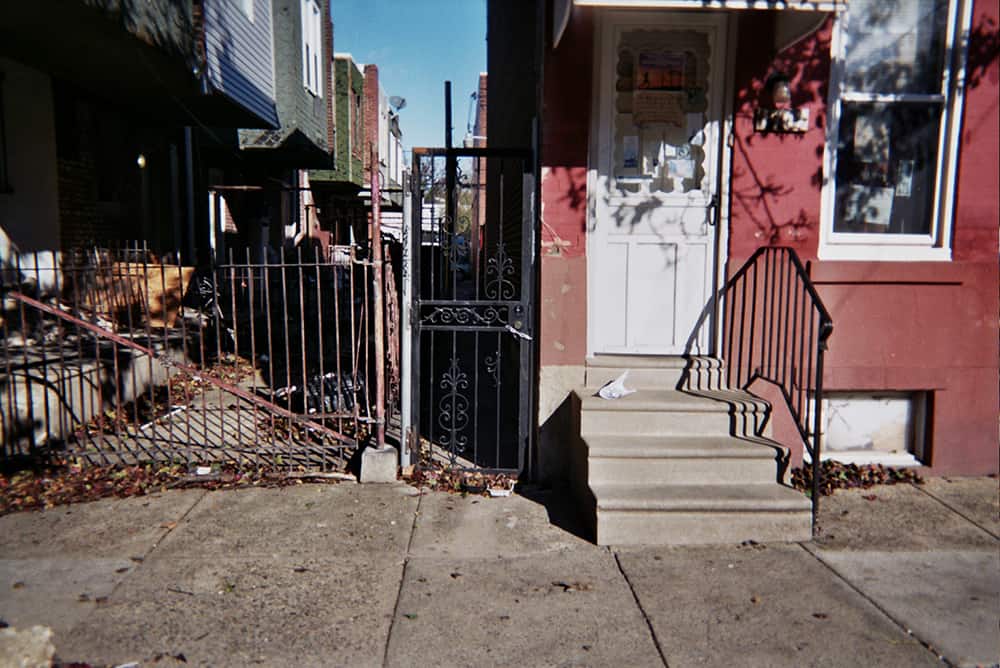 The Story Corner is a collaboration between Kensington Voice and McPherson Square Library, located at the intersection of Kensington and Indiana Avenues.
I got involved with the first story corner project because I'm a block captain, an evangelist, and a leader. I want to be much, much more than that — maybe one day a councilwoman — and make a difference. I want to be a part of helping change the community.
There's a spiritual battle going on here. You need spiritual development with community development. I feel that our leaders have failed the residents.
I wanted to show what's good about the community and how it's a struggle for me to help alone. I see trash, needles, and drugs. I see more negative than positive, so this was a challenge for me. But a voice is so much more important than a regular job — we've got to use our voices.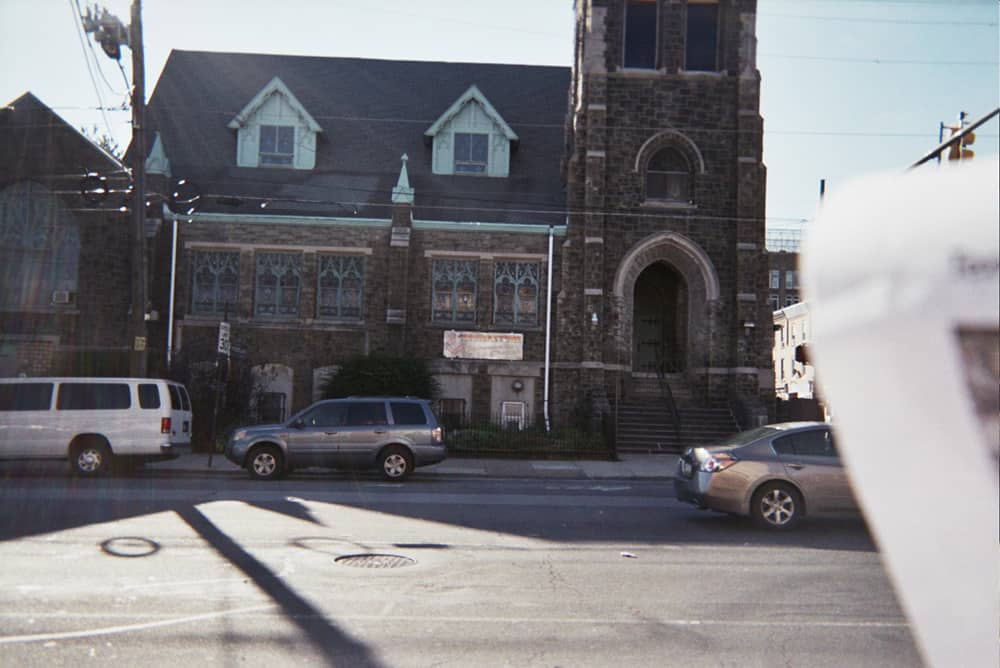 Cornerstone Community Church is a good support for the Kensington community. They host teen and family nights and block parties.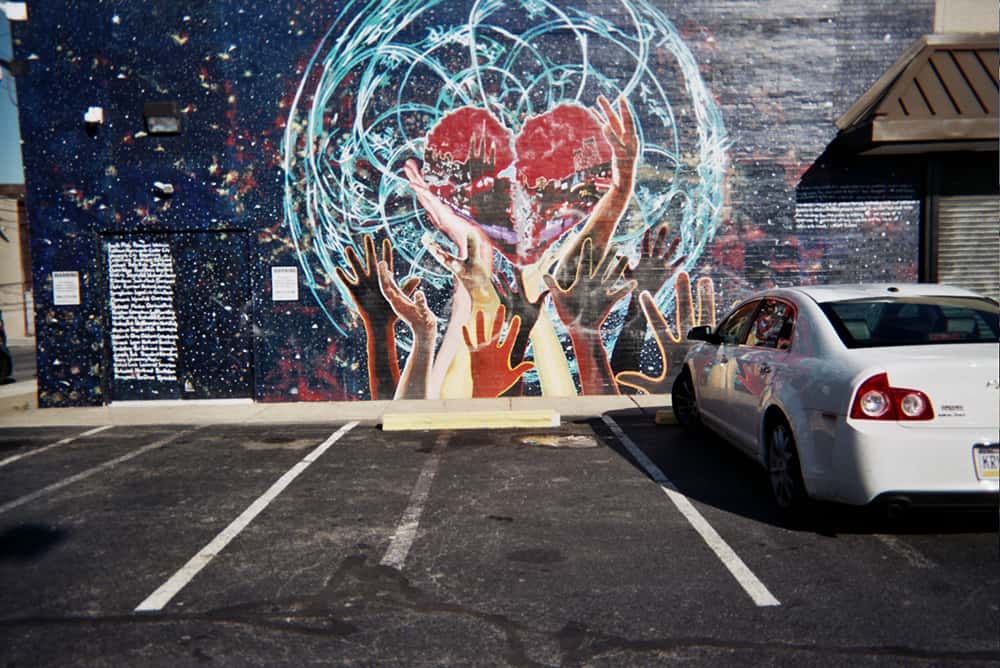 This mural represents bringing the community together and bringing hope.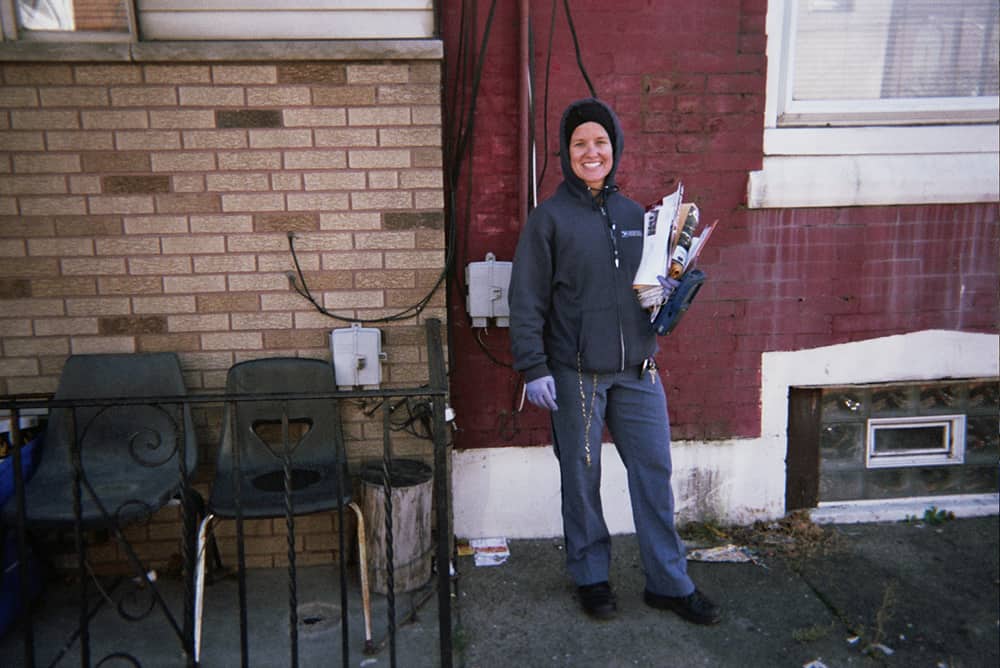 Michelle serves the community. She talks to people, cares for people, loves people, and plays a big part in a healthy community. Everybody loves her.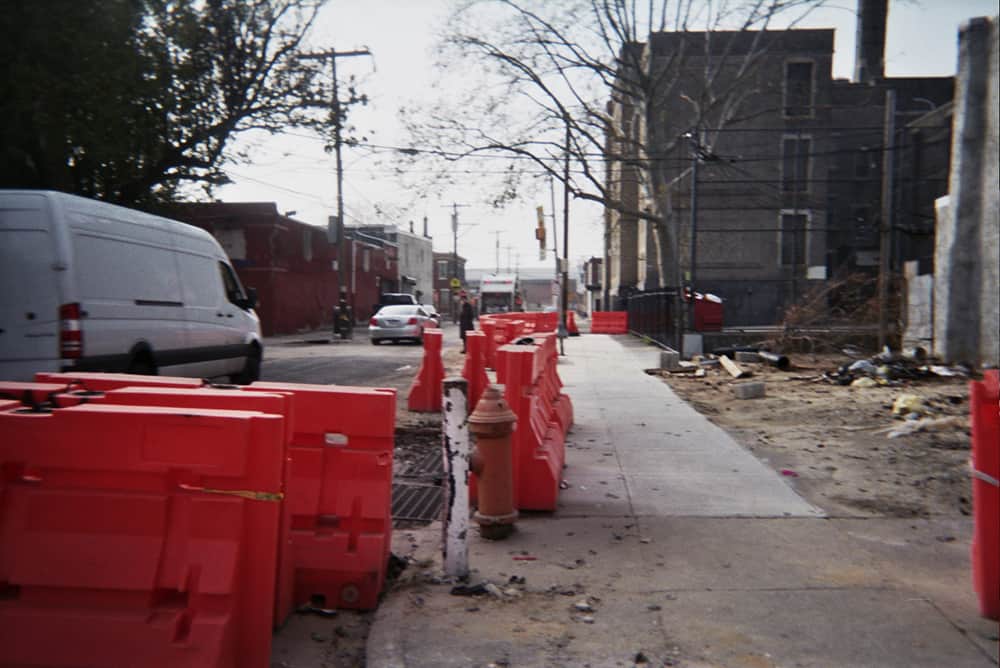 The city built a brand new sidewalk on Jasper and Clementine Streets. They cleaned up the street and did a great job with it. It's on the corner in front of Conwell Middle School where an abandoned building previously caught on fire. The whole area looks so different now because of the development. To go by and see these changes gave my heart hope.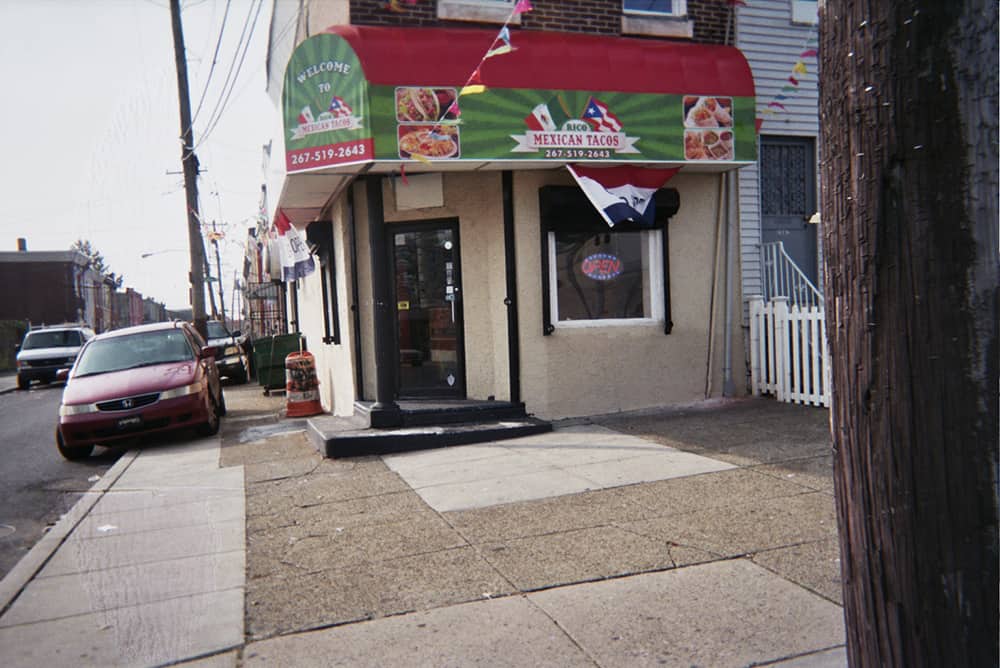 A new Mexican restaurant just opened up here. Rather than a pizzeria, this is a good healthy place to eat.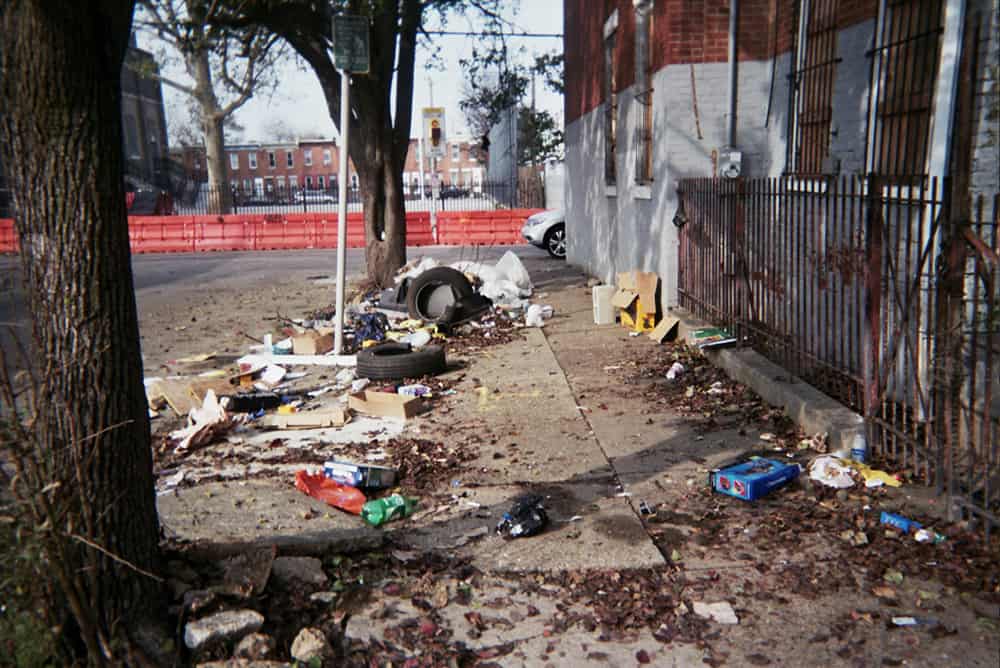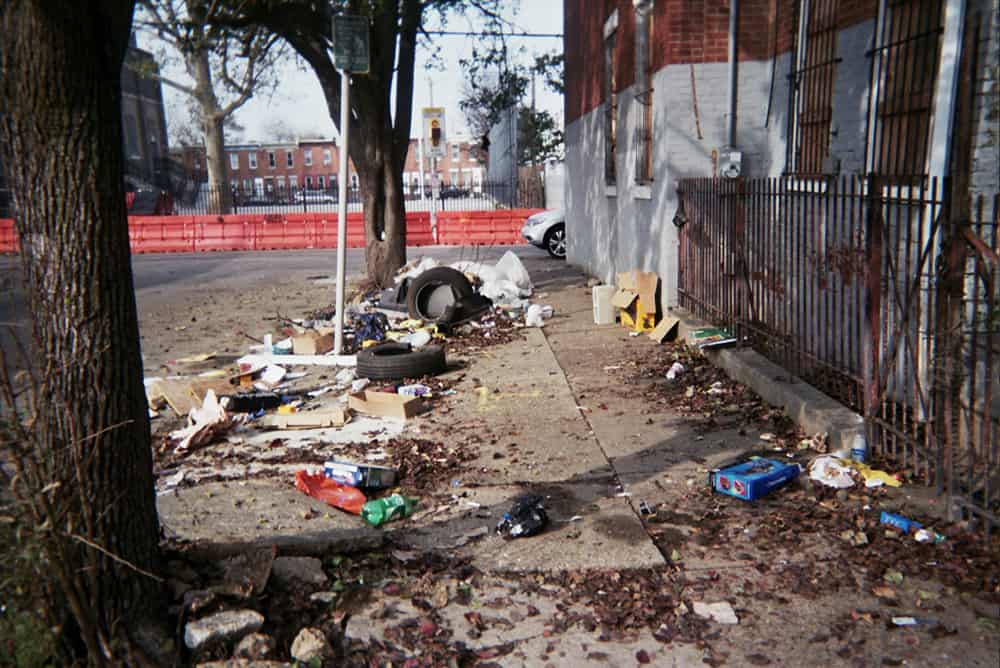 This is a view of dumping — the bad across from the good. This shows some of the bad stuff in our area, which is trash and needles in a school zone (across the street from the Conwell Middle School new sidewalk).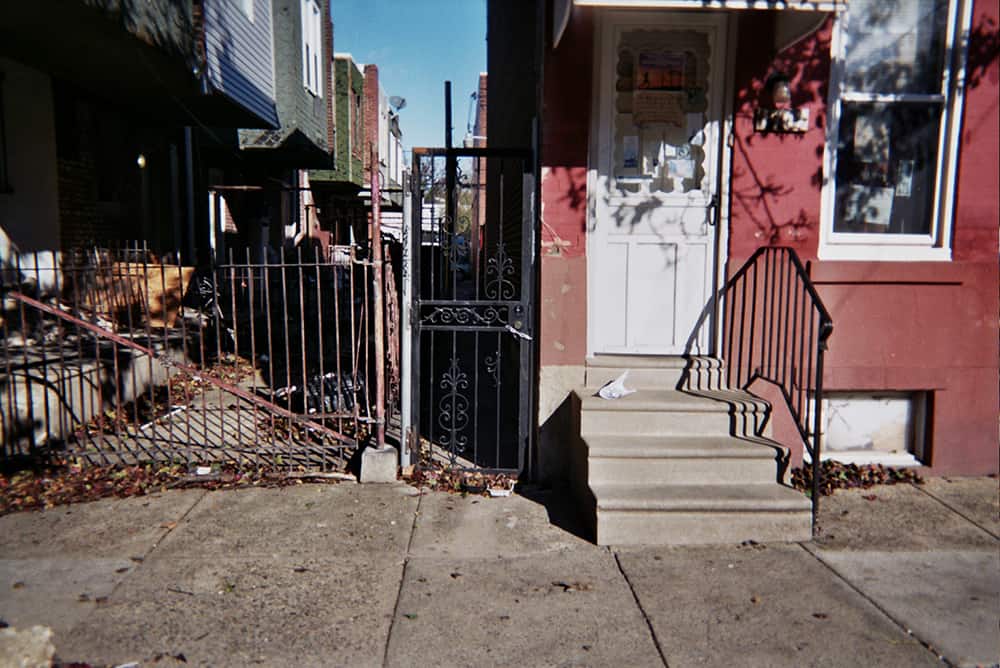 Here is a gate we put up and an alleyway we cleaned on Jasper and Lippencott. This was a successful project that bettered the community. This was previously an area that squatters used and where people used drugs.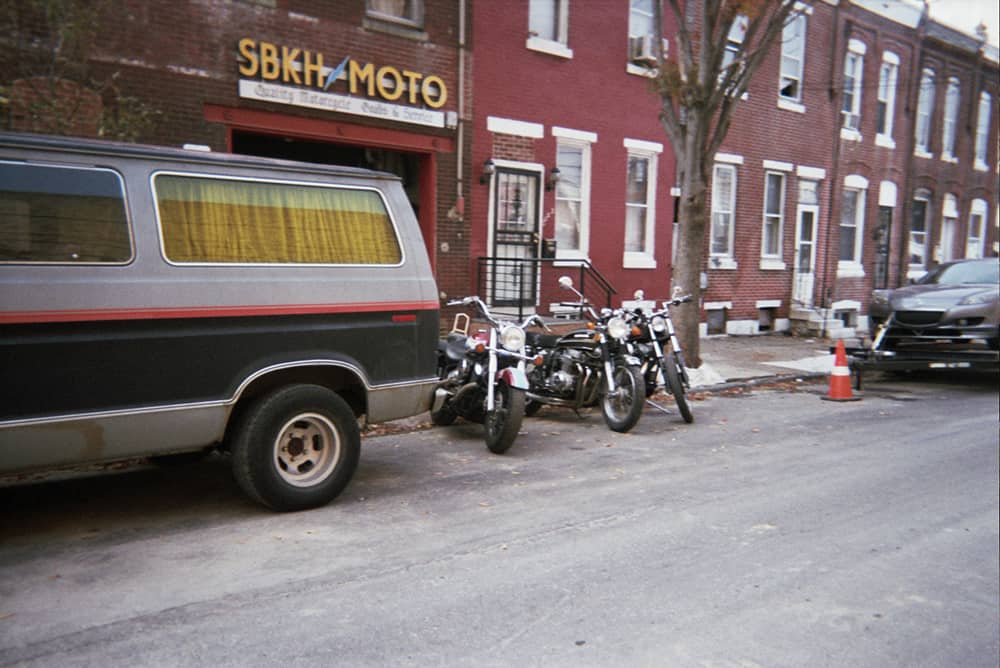 SBKH MOTO recycles and sells motorcycles. The owner helped weld the gate for the community gate we put up.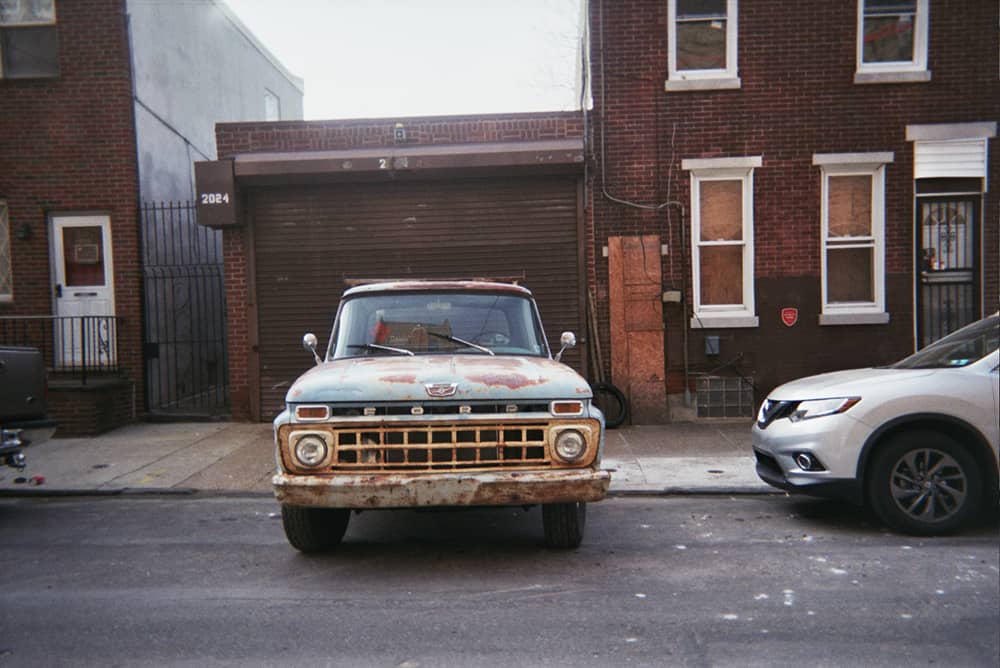 An antique collector's truck, owned by the owner of SBKH MOTO, a shop that sells and restores motorcycles, is parked outside the store.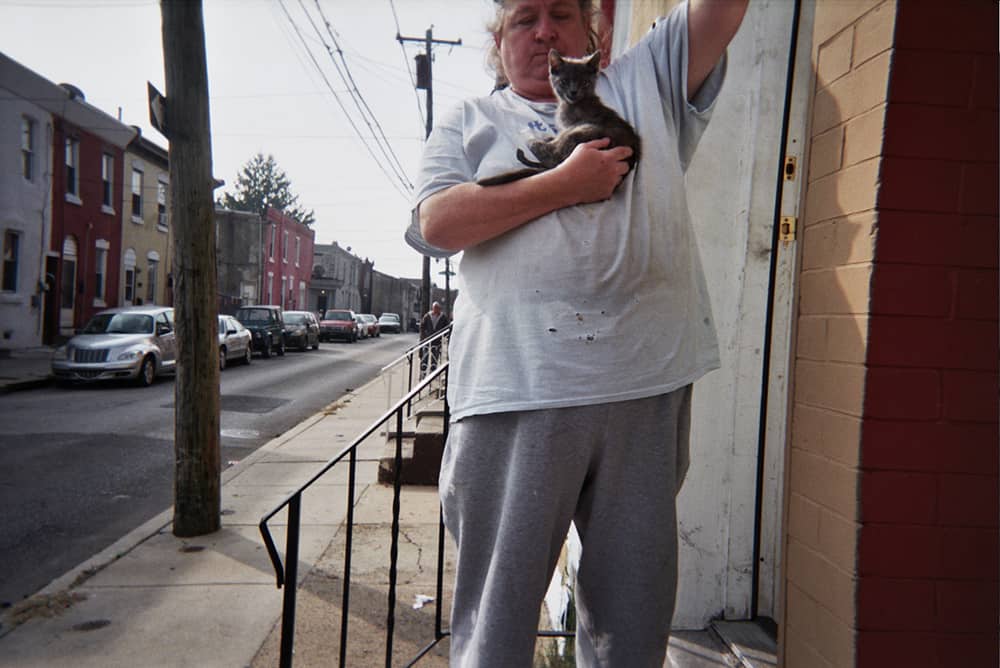 A neighbor, Donna, who loves animals! Lots of love for stray animals. Donna is a resident on Amber street who, even though she has 12 to 24 cats of her own, has a love for stray animals and cares for stray cats as well.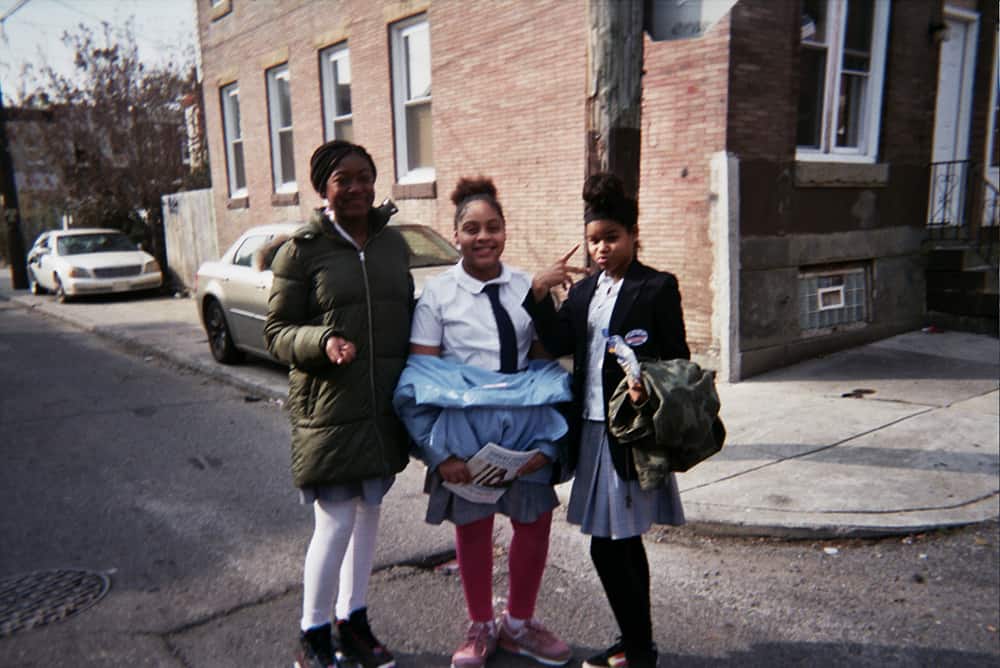 Three girls leave school in their uniforms. School is what makes the community.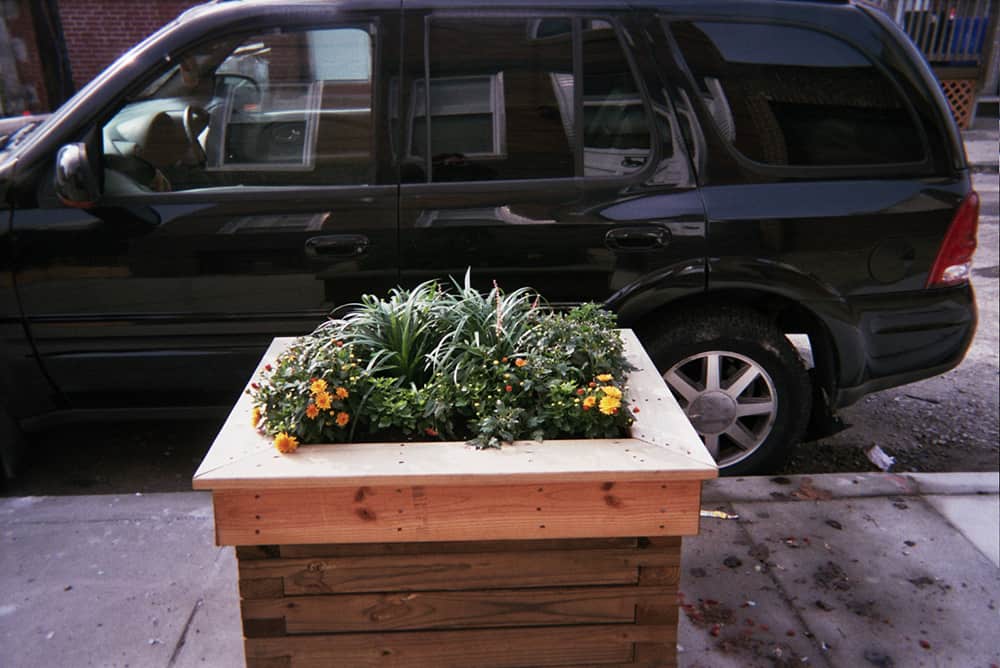 This little garden is new. It brings growth and life into the community in contrast to drugs and trash around the corner.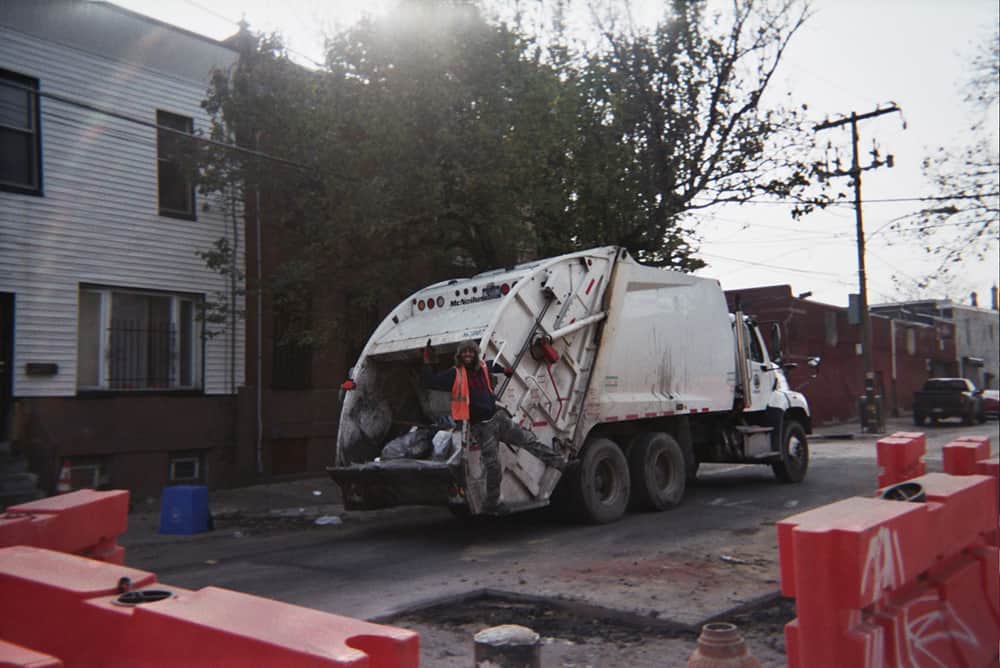 Trash trucks make the community and city effective.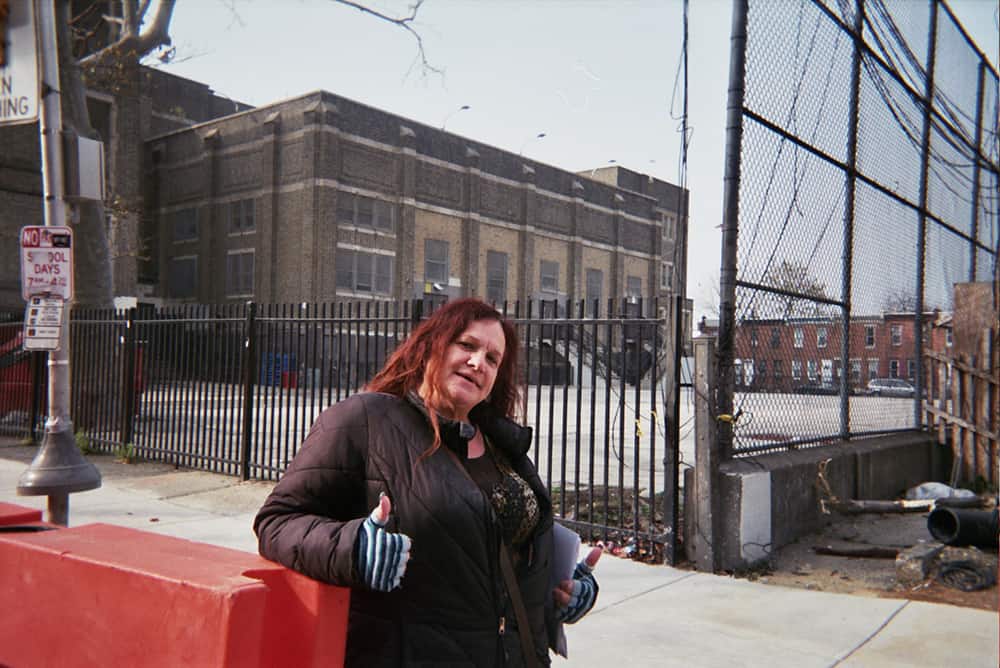 Here's a picture of me working on the project, taken by Dennis Payne at Jasper and Lippincott.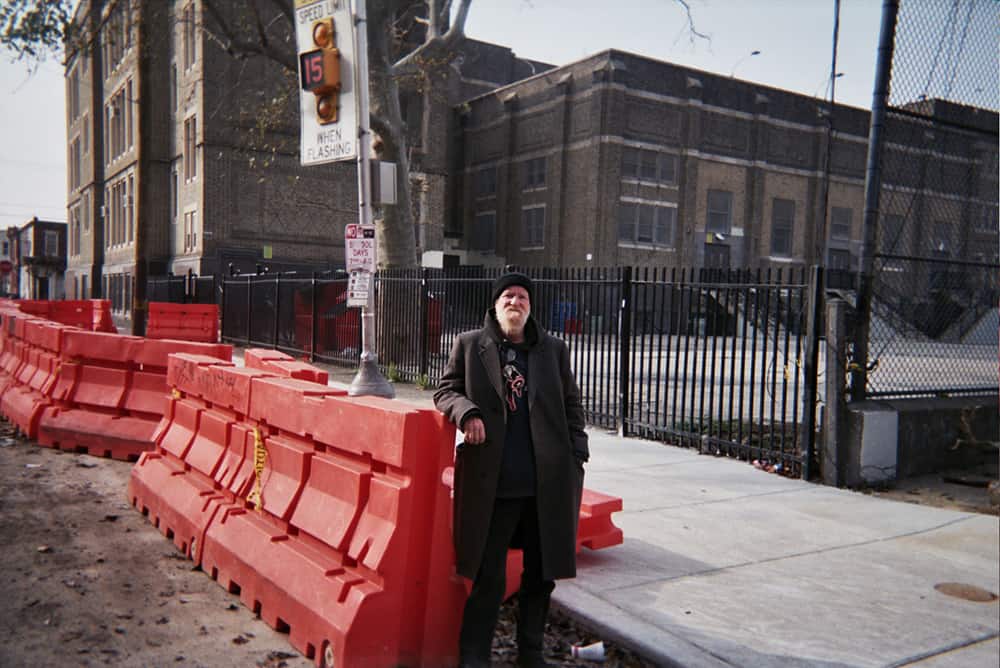 This is a picture I took of Dennis.
This area needs a lot of focus. There is a battle going on — one end trying to keep the area clean versus the other where the residents dump trash and needles.
The city should do more for the community.
---
What did you think about this story? Send a note to editors@kensingtonvoice.com, and we'll consider publishing it in our Voices section. You can also tell us what you think in person at our neighborhood events.
Editors: Maggie Loesch, Claire Wolters / Story Designer: Jillian Bauer-Reese / Translator: Kristine Aponte