For several years, Kensington resident Carlos Mitti was unable to access his basement or safely use his shower. Affordable, quick repairs were hard to find.
"If you call the City, the wait list is just something out of control," Mitti said. "If you hire a private contractor, the prices are going up and over the roof with the charges. The people who can do the work are out there. They just charge a ridiculous amount of money."
Mitti needed someone to repair the damaged steps into his basement and make his shower handicap accessible. He had already fallen in the shower a couple of times.
An estimated 280,000 occupied housing units in Pennsylvania need repairs, according to Sen. Nikil Saval in a Pennsylvania State Senate co-sponsorship memo, prompting legislators to fund a statewide whole home repair program.
Gerardo Ruiz Tovar, a program associate at the home repair nonprofit organization, Rebuilding Together Philadelphia, mentioned multiple factors that could prevent people from getting repairs, such as income. The organization provides free critical repairs to vulnerable homeowners.
"There's people that can't work for one reason or another or just 'doesn't make enough money' to be able to afford this, unfortunately," Ruiz Tovar said.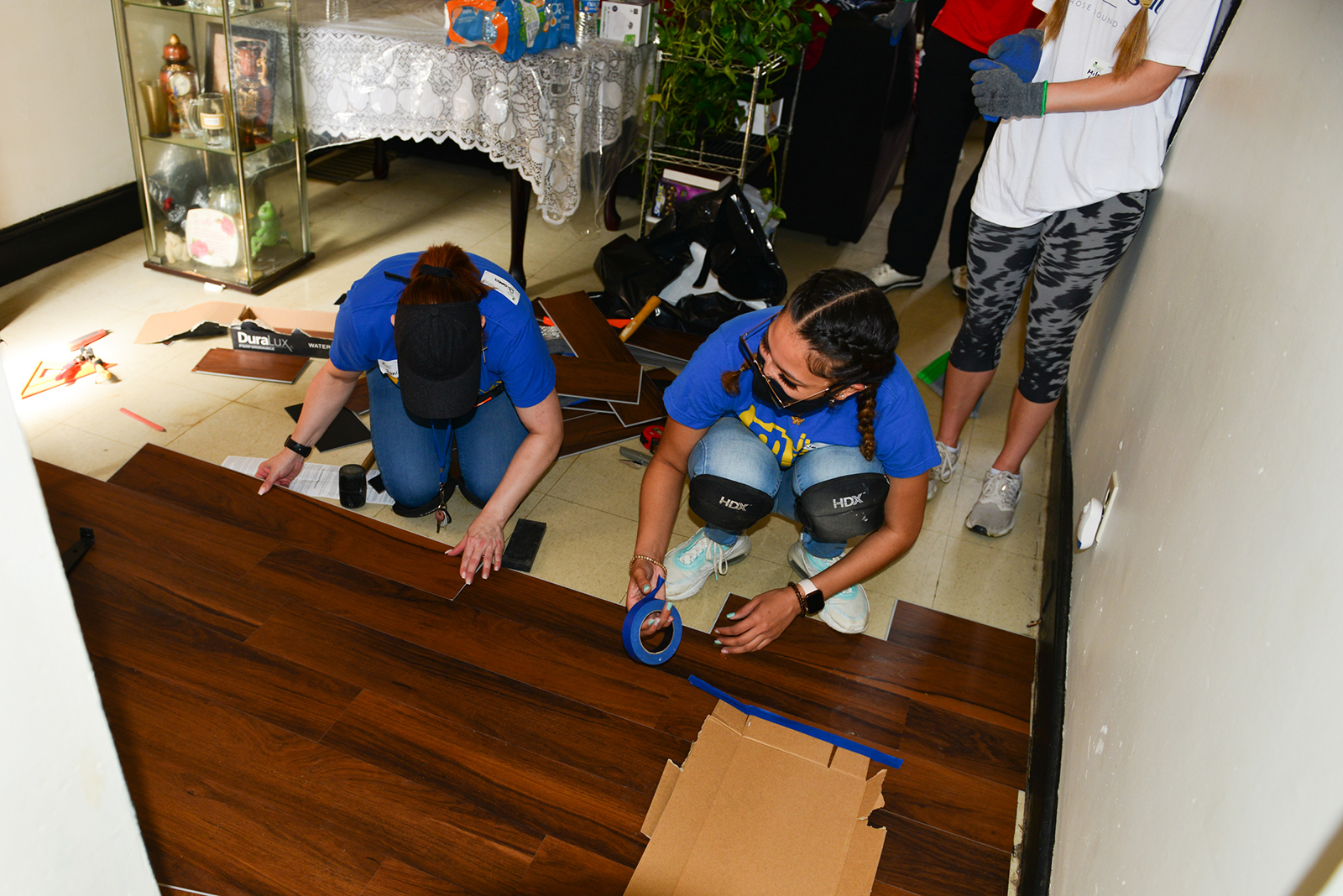 Homeowners with limited financial resources struggle to make improvements to their homes, according to the Joint Center for Housing Studies of Harvard University's Improving America's Housing report. Additionally, those homeowners spent a significant portion of their incomes on remodeling and repair projects and spent triple the amount of their incomes compared to homeowners with higher salaries.
Anthony Miller, the economic development and housing resilience coordinator at New Kensington Community Development Corporation (NKCDC), said that the economic cost of home repairs is a barrier for people.
"Homeowners who could not repair their homes could not afford to repair their homes and were in danger of losing their homes due to that, losing their family wealth," Miller said.
The age of homes is also a problem, Ruiz Tovar said.
"Homes in Philly are old," he added. "Unfortunately, if something goes wrong with one thing there's the potential for another thing to go wrong, and it just becomes this snowball."
Home repair programs can have social benefits, too, like reducing crime and preserving affordable housing.
According to Miller, home repair programs can strengthen communities and add stability to the neighborhood when multiple homeowners are receiving repairs.
"It doesn't fix everything, but it keeps someone in their home who then can stay on their block and continue to be a force of good on their block," Miller said. "It keeps them able to afford the house they live in with maybe a better sense of well-being and liveability because of the repairs."
Mitti was connected to Rebuilding Together Philadelphia. The organization repaired his basement stairs and installed safety grab bars in his shower for free.
"I have been able to go in and find stuff that I had in the basement," Mitti said. "Before, I was concerned about going to the basement because the safety there wasn't so great. But it's easier now to maintain and clean and organize myself better. It definitely is a big help."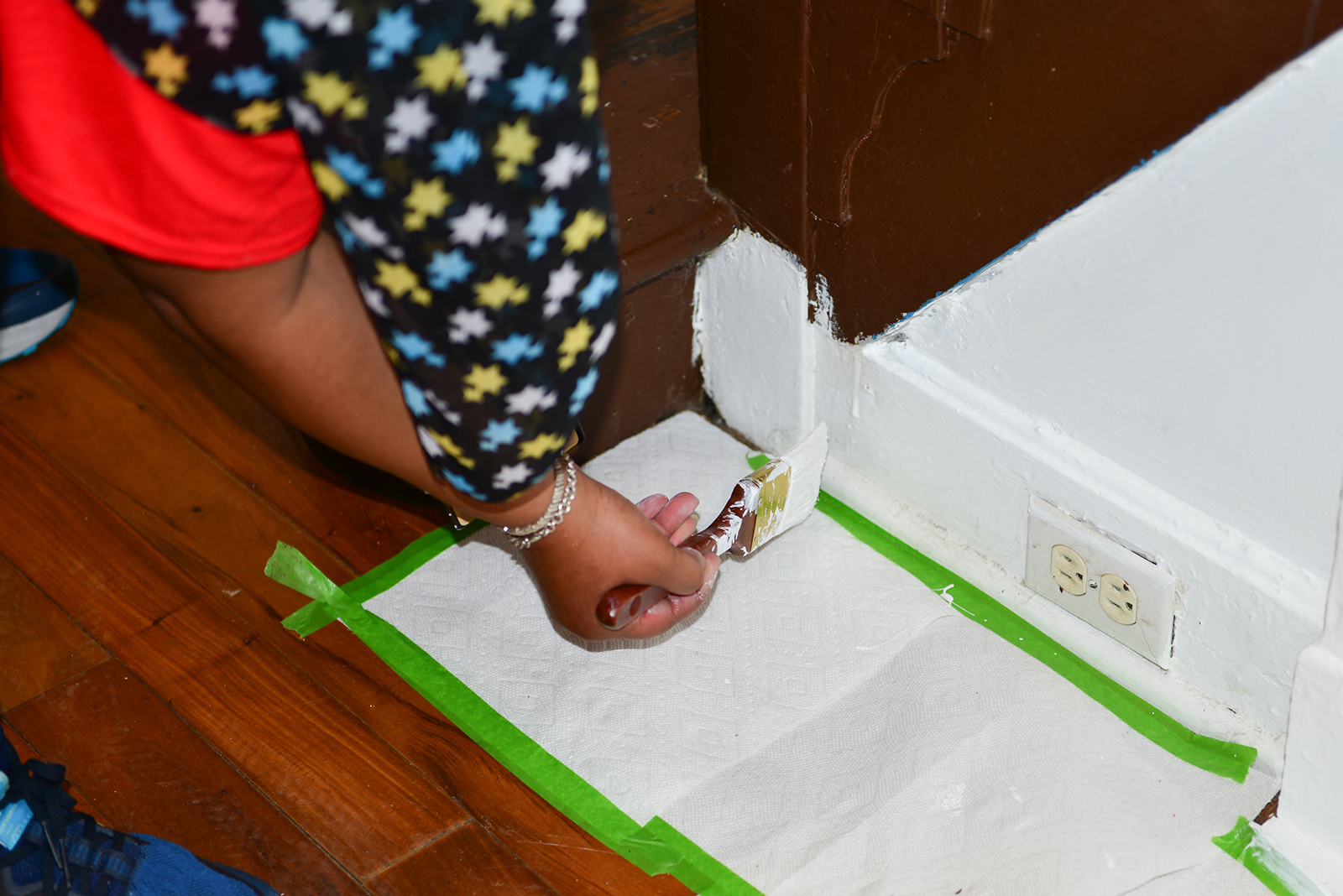 Home repair resources in Philadelphia
Philadelphia has several home repair programs and housing-related services. Here's a list of organizations and programs that might be able to help Kensington area residents.
CLS – Home Repair Legal Advice
Community Legal Services (CLS) of Philadelphia can advise residents who are victims of unfair or deceptive acts from a home repair contractor or if they are planning to take out a loan for repairs.
For intakes over the phone, call 215-981-3700 on Tuesdays, Thursdays, or Fridays from 9 a.m. to 12 p.m. If you'd prefer to meet in person, visit the CLS Center City office at 1424 Chestnut St. on Mondays or Wednesdays from 9 a.m. to 12 p.m. or the CLS North Philly office at 1410 W. Erie Ave. on Mondays or Wednesdays from 8:30 a.m. to 12 p.m.
For more information, click here.
Habitat for Humanity Philadelphia – Housing Repair and Modification Programs 
Habitat for Humanity has two programs for all Philadelphians, no matter where they live.
The Veterans Repair Corps Program provides critical housing repairs for veterans who are homeowners at a discounted, sliding-scale based on household income. The veteran's household income must be at or below 80% of the area median income. If eligible, call 215-765-6000, ext. 18, or send an email to family@habitatphiladelphia.org.
Communities Aging in Place – Advancing Better Living for Elders (CAPABLE) assists homeowners who are 65 years old and up, have trouble with one or more daily living activities (showering, mobility, etc.), and have a household income at or below 50% of the area median income. If eligible, call 215-765-6000, ext. 18, or send an email to family@habitatphiladelphia.org.
The Norris Square Community Alliance (NSCA) provides a range of housing counseling services, including loan counseling and home repair loans. If interested, contact Pedro Matias, NSCA's housing department intake specialist, by emailing pmatias@nscaphila.org or calling 215-426-8734, ext. 1120.
PCA – Senior Housing Assistance Repair Program (SHARP)
Through SHARP, Philadelphia Corporation for Aging (PCA) assists seniors with minor housing repairs and modifications to make their homes safer and more accessible.
Available repairs and modifications:
Installing or repairing interior/exterior doors and locks
Installing smoke and carbon monoxide alarms
Repairing or replacing wooden basement steps
Repairing leaky faucets and toilets
Replacing lights
Installing grab bars, tub benches, hand-held showers, railings, and intercoms
Applicants must be 60 years or older, own their structurally sound home, and have an income at or below 200% of the federal poverty level for free services. If eligible, call the PCA Helpline at 215-765-9040 or fill out the assistance request form here.
Philadelphia Housing Development Corporation supports multiple home repair programs including the following:
Rebuilding Together Philadelphia (RTP) is an affiliate of Rebuilding Together Inc. and has repaired over 1,000 homes in the city. The organization partners with different neighborhood associations, including HACE and NKCDC, for direct referrals to its Asthma Trigger Reduction program.
The Block Builds program does accept applications. For this program, hundreds of volunteers come out to repair multiple homes, which are selected by RTP through an application process, on one block three times a year. For more information about program eligibility, click here or call 215-965-0777.
The application period for the referral programs through NKCDC is closed for this cycle. Fairhill residents interested in receiving repairs through Rebuilding Together Philadelphia can contact Amanda Garayua, HACE's housing services program manager, at agarayua@hacecdc.org.
Tenant Union Representative Network – Renters' Rights Workshops
Every Thursday at 6 p.m., the Tenant Union Representative Network hosts a Repair Clinic on how renters can sue their landlord for repairs. If you're a renter not receiving the necessary repairs you need, this webinar can give you some tips. To register, click here or call 267-443-2500, option #3.
---
Editors: Zari Tarazona / Designer: Siani Colón

Kensington Voice is one of more than 20 news organizations producing Broke in Philly, a collaborative reporting project on economic mobility. Read more at brokeinphilly.org or follow on Twitter at @BrokeInPhilly.