Kensington's Last-Minute Gift Guide is an annual holiday shopping guide filled with ideas for where to shop locally in Kensington.
While holiday shopping is typically done with a loved one in mind — a family member, friend, or significant other — choosing to buy locally can be a gift to business owners as well, many of whom are still experiencing an impact from the COVID-19 pandemic.
This gift guide is an opportunity for community members to give back to the neighborhood while also finishing up their last-minute purchases.
We hope you enjoy the following selections. Happy holidays, and see you in the new year!
Interested in having your business included in next year's gift guide? Send an email to editors@kensingtonvoice.com.
Art
Waxery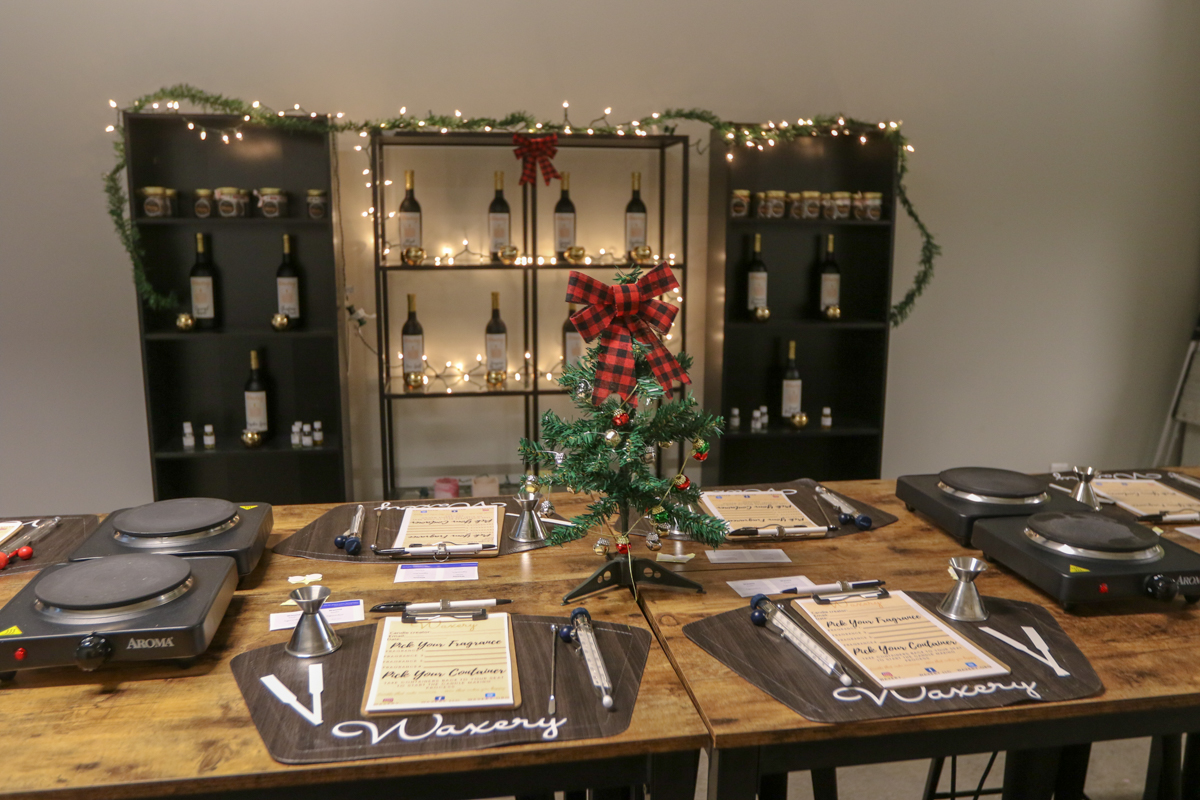 Wine and "design" on a date night or with a group of friends at Waxery, a new candle-making business that opened in J-centrel at 3400 N. J St. in 2021. Guests spend 90 minutes making scented candles. Waxery is also a BYOW (Bring Your Own Wine). On Waxery's website, you can select different candle-making packages: Classic candles, Above and Beyond, and Christmas Candle Mugs. As a gift, you can purchase a candle-making kit or a gift card from Waxery's online store.
Waxery also hosts holiday-themed workshops, which are promoted on the business's website and Instagram page, according to Waxery owner Crystal Ortiz. During December and January, you can make your own Christmas candle in a mug.
Books
Amalgam Comics & Coffeehouse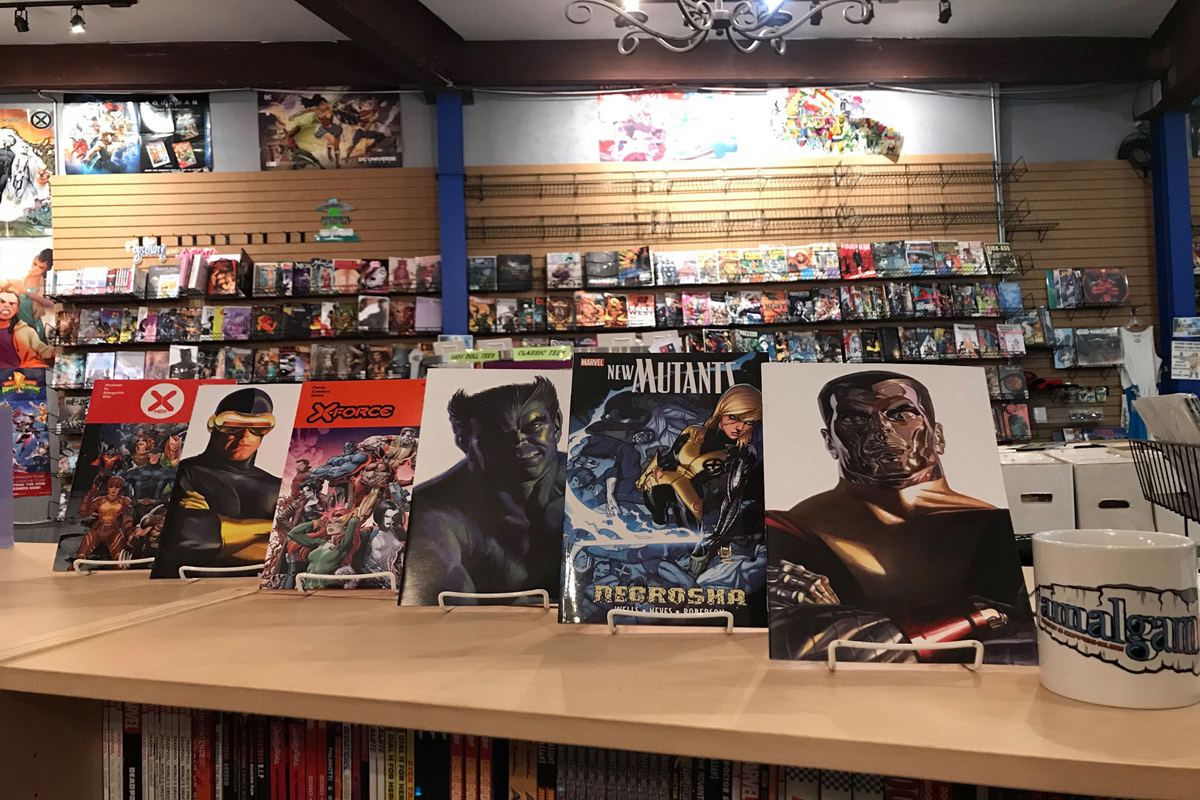 A celebration of "geek culture," Amalgam Comics at 2578 Frankford Ave. is a home for enthusiasts of sci-fi, fantasy, and superhero lore. Not only does Amalgam have one of the largest selections of comics in the area, it also offers a fine array of hot drinks and tasty snacks.
During this holiday season, customers can treat their loved ones to gift certificates, comic books, and merchandise from Amalgam's online store. Online ordering is available, however due to shipping times, in-store pick-up is recommended if you need the gift before the holidays. The store is open from Wednesday to Saturday between 10 a.m. to 6 p.m. and on Sundays between 10 a.m. to 4 p.m.
The Head and The Hand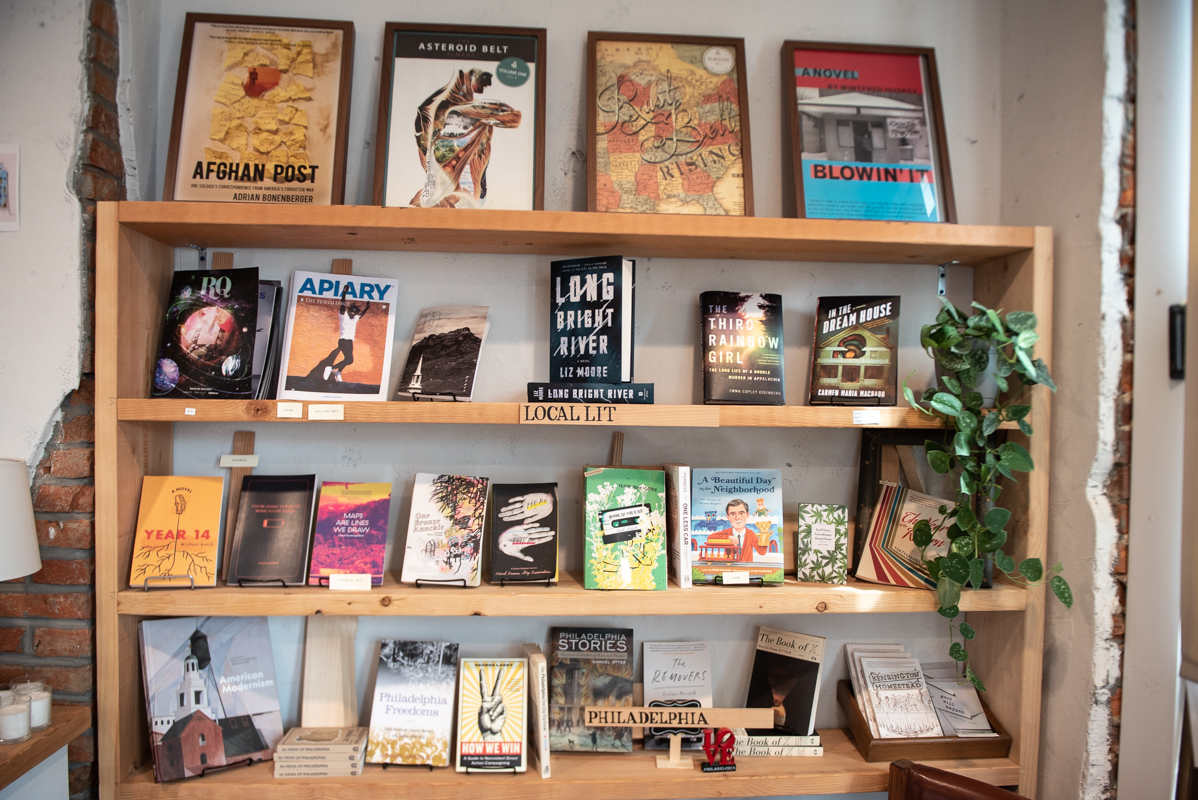 Looking for a great book this holiday season? Well, The Head and The Hand at 2644 Coral St. has a holiday gift guide. The guide includes books from different genres, a digital gift card, and more. However, Dec. 13 is the last day to make an order for the holidays. Or, you can give someone a gift certificate for a "Date Night @ The Bookstore" where customers can reserve the store for private book browsing. Lastly, you can donate to the bookstore's new Spring 2022 location in someone's name.
The bookstore is open on Fridays from 2-6 p.m. and from Saturday to Sunday between 12-6 p.m.
Read more: 'In order to survive, we had to continue to sell to our customer base.'
Fitness
Women's World Gym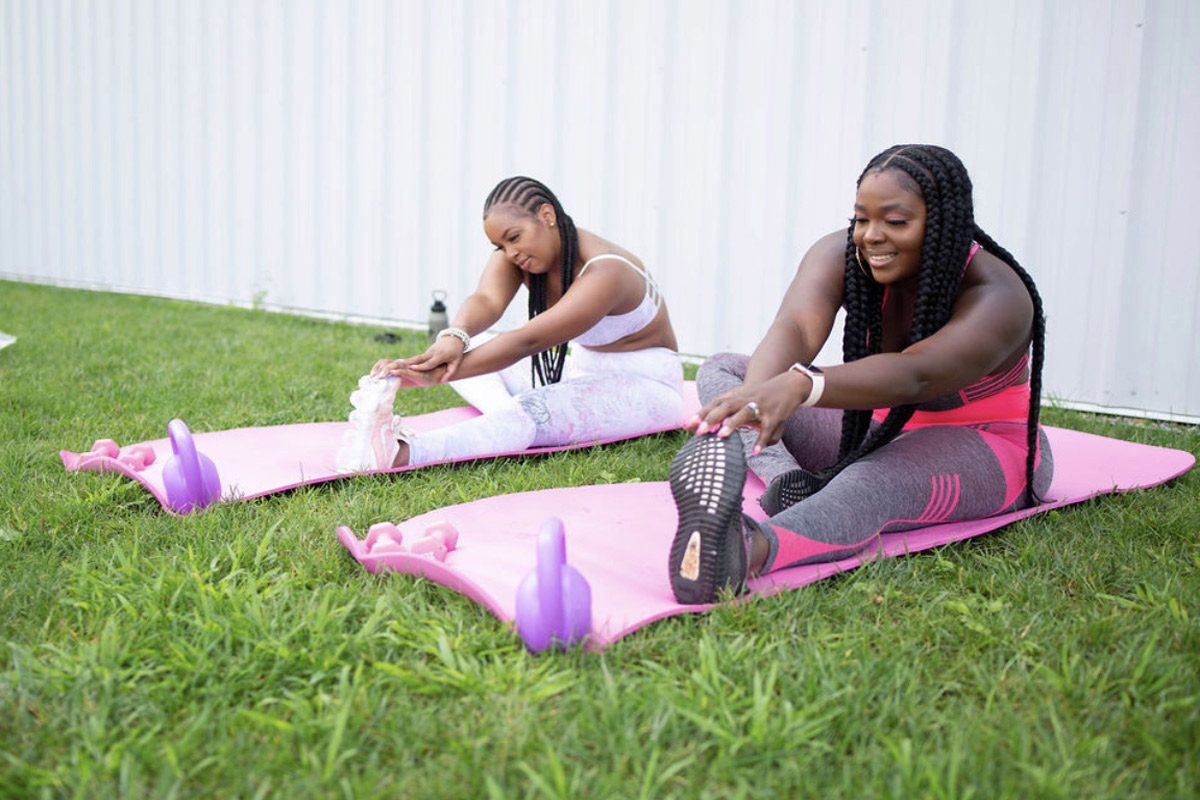 For the fitness enthusiast on your list, you might want to consider buying from Women's World Gym, a Black woman-owned, all-women gym at 426 E. Allegheny Ave. The gym is open to members 24/7. You can give the gift of a Women's World Gym membership or purchase items from their gift shop.
Food
Freddy & Tony's Restaurant
Freddy & Tony's Restaurant at 201 W. Allegheny Ave. specializes in Puerto Rican food. The family-style restaurant has been open since 1980. The menu includes popular Puerto Rican dishes, like arroz con habichuelas (rice and beans), carne guisada (beef stew), mofongo (mashed fried plantains, pork skins, and garlic), and pernil (roast pork). You can order pick-up at 215-634-3889. You can dine-in every day between 10 a.m. to 8 p.m.
Thang Long Noodle Restaurant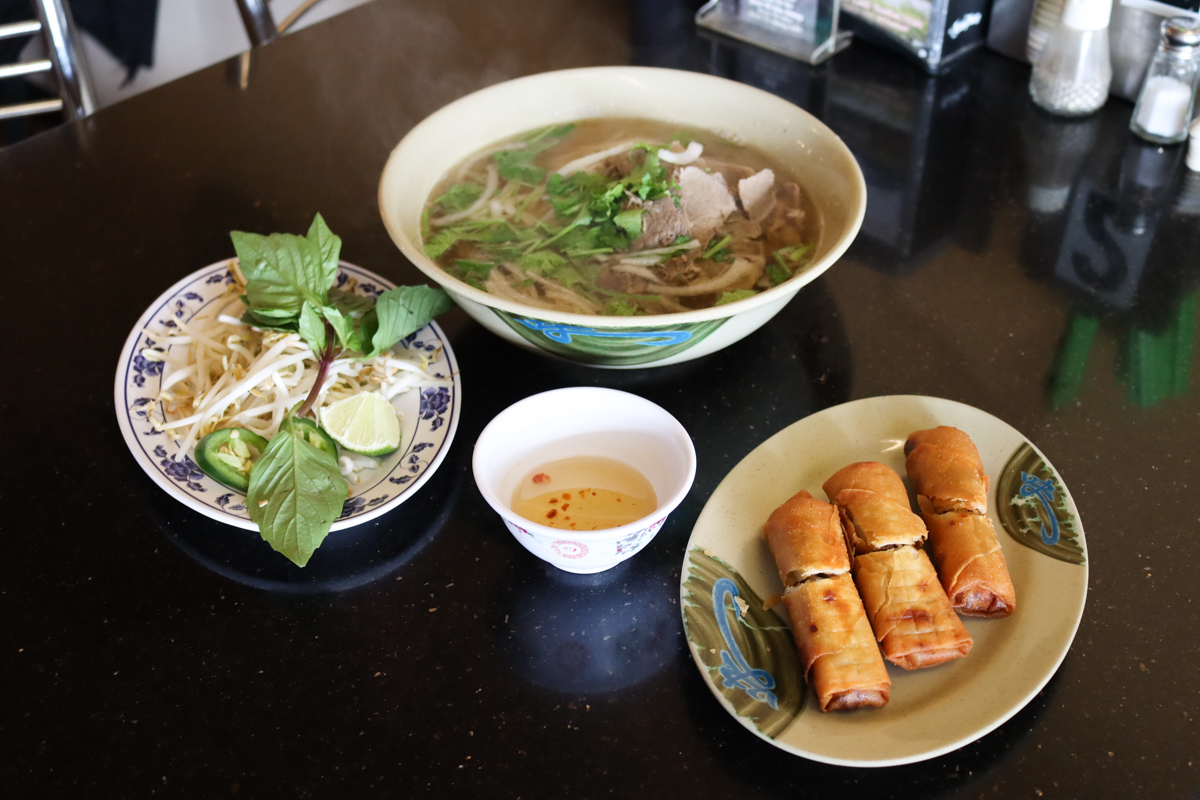 Family owned and operated, Thang Long Noodle Restaurant is one of Kensington's top dining spots for Vietnamese cuisine. The small eatery at 2536 Kensington Ave. was featured on FYI Network's food series "Broke Bites: What the Fung?!", and Philadelphia Magazine ranked it as one of the best places for Phở in Kensington. You can dine-in, order pick-up by calling 215-425-0078, or order delivery using your preferred food delivery service.
Hours:
Monday, Tuesday, and Thursday from 9 a.m. to 8:30 p.m.
Friday and Saturday from 9 a.m. to 9 p.m.
Sunday from 9 a.m. to 6 p.m.
Vientiane Bistro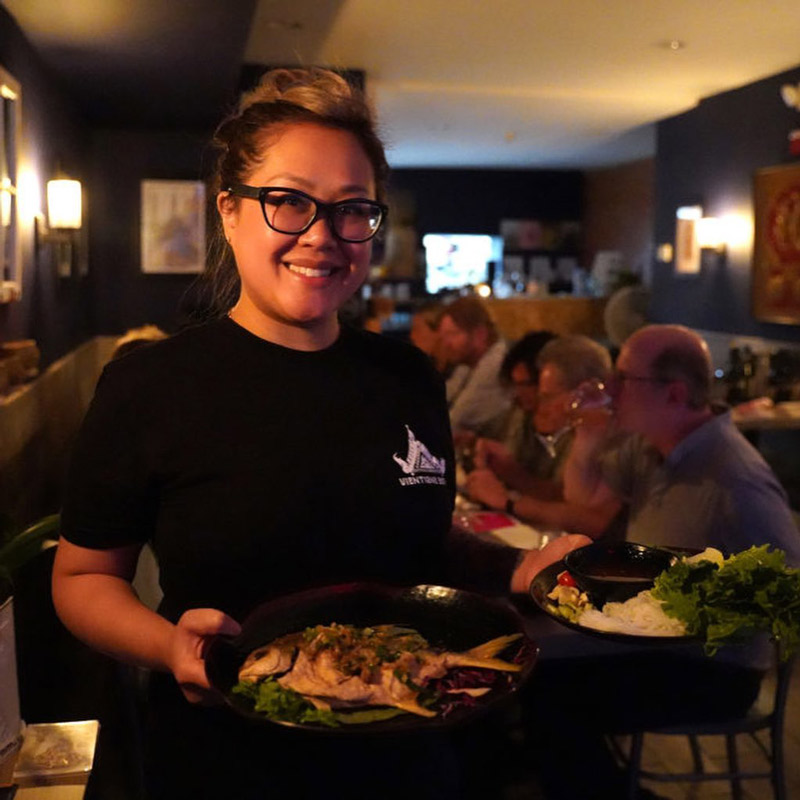 Vientiane Bistro serves traditional Lao-Thai cuisine with vegan, vegetarian, and gluten-free options in addition to meats. You can purchase gift cards at the restaurant, or you can order delivery via GrubHub or UberEats. The bistro's Kensingston location at 2537 Kensington Ave. is open Tuesday through Saturday from 12:30 p.m. to 8 p.m.
For hot sauce lovers, Vientiane Bistro Co-owner Sunny Phanthavong began a hot sauce business in 2020. Sunny's Hot Chili, a Lao-style chili oil, is used in the restaurant. You can purchase the sauces there too.
Read more: 'The City of Philadelphia gave us a lot of resources.'
Vivaldi Restaurant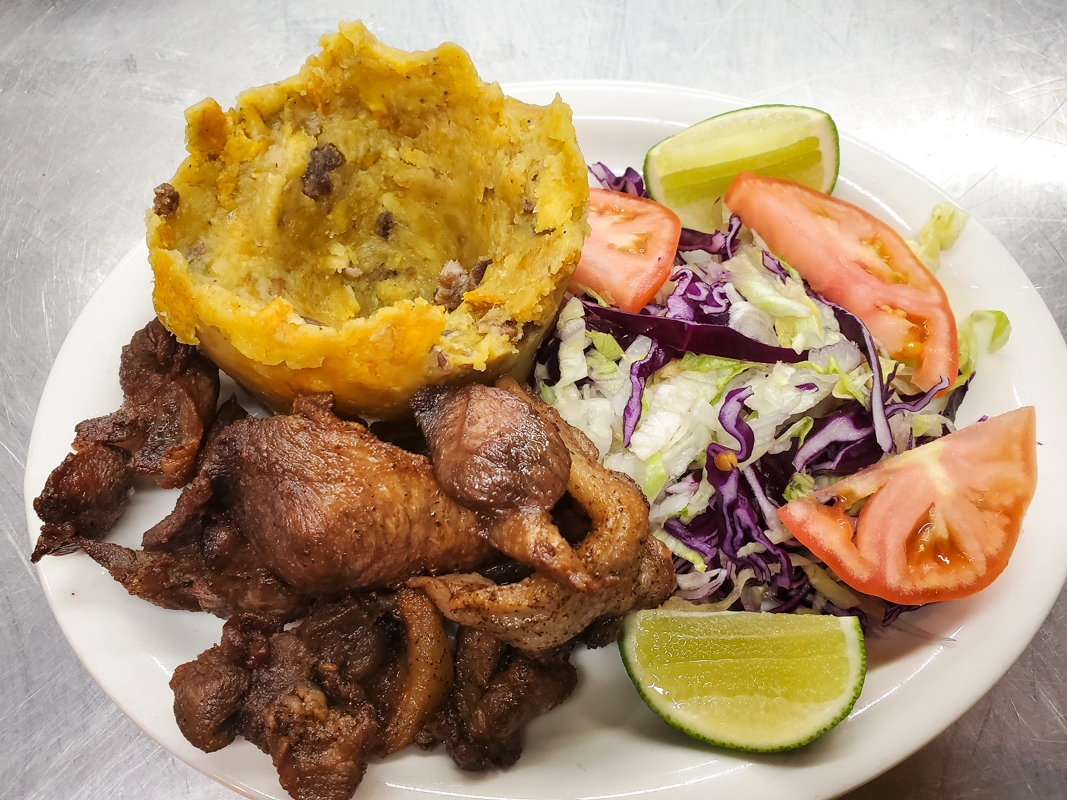 Specializing in Dominican and Puerto Rican food, Vivaldi Restaurant at 2920 N. 5th St. is located among the many Latinx businesses and organizations along "El Centro de Oro." Dishes include the carne de res guisada (beef stew) and pollo al horno (roast chicken). You can dine-in from Monday to Saturday between 8 a.m. to 5 p.m. or order pick-up at 267-764-2270.
Gifts from neighborhood organizations
Fab Youth Philly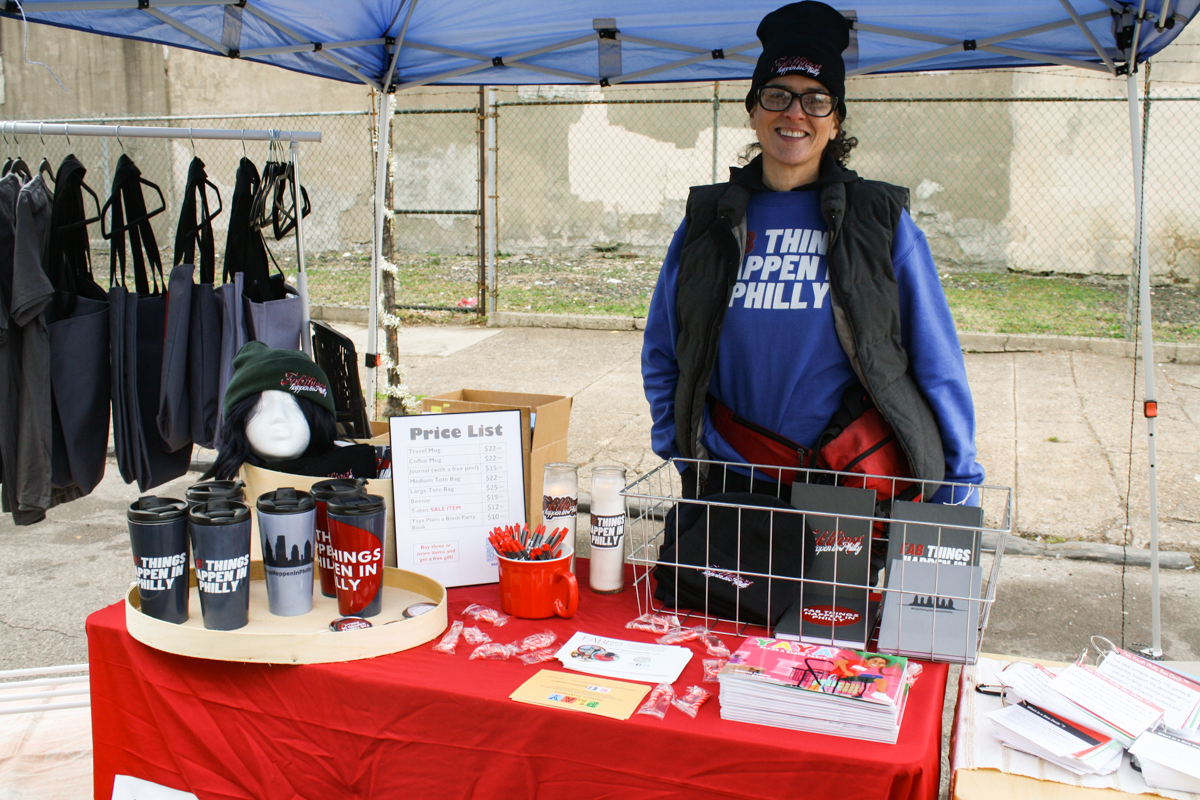 Fab Youth Philly's online gift shop is promoting its #fabthingshappeninphilly collection, which has shirts and beanies, among other items — or, as Fab Youth Philly calls them, "Fab Jawns." Sales from the shop support the organization's work with other youth-serving organizations, youth development professionals, children, and teens. People can take 20% off with the code FAB20.
New Kensington Community Development Corporation's Holiday Market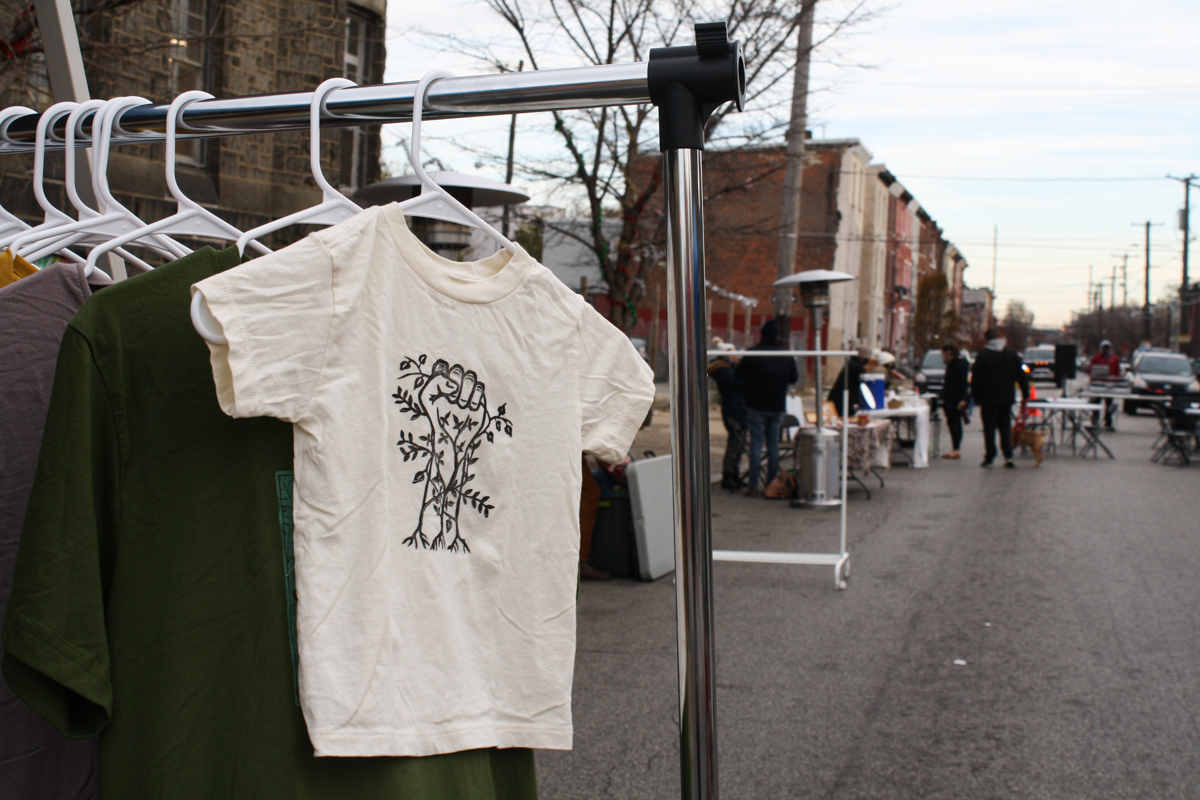 NKCDC's virtual Holiday Market will run from now to Dec. 31. The market includes various local artists, designers, crafters, and chefs. Shoppers can find unique gifts for their loved ones. Additional local stores can be found in NKCDC's business directory.
Taller Puertorriqueño's Julia de Burgos Gift Shop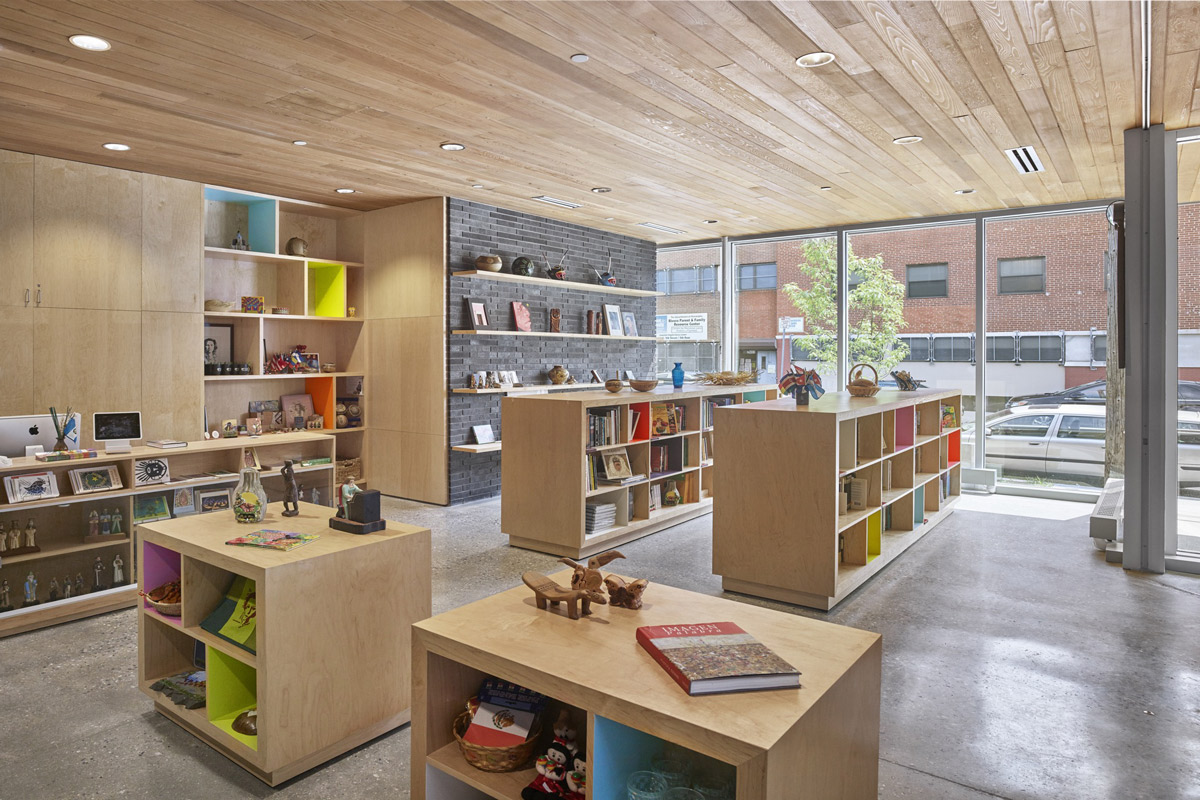 The Julia de Burgos Gift Shop at 2600 N. 5th St. offers a wide selection of Christmas gifts, including bilingual children's books, Puerto Rican coffee, cookbooks, vejigante masks, and aprons with designs from Puerto Rico. The gift shop's current hours are Monday, Tuesday, Thursday, and Friday from 9 p.m. to 5 p.m., and Wednesday from 10 a.m. to 6 p.m. The store will have special hours on Dec. 11 and 18 from 9 a.m. to 5 p.m. and on Christmas Eve from 9 a.m. to 3 p.m. In-store pick up is available for online orders.
The Simple Way's Christmas Toy Store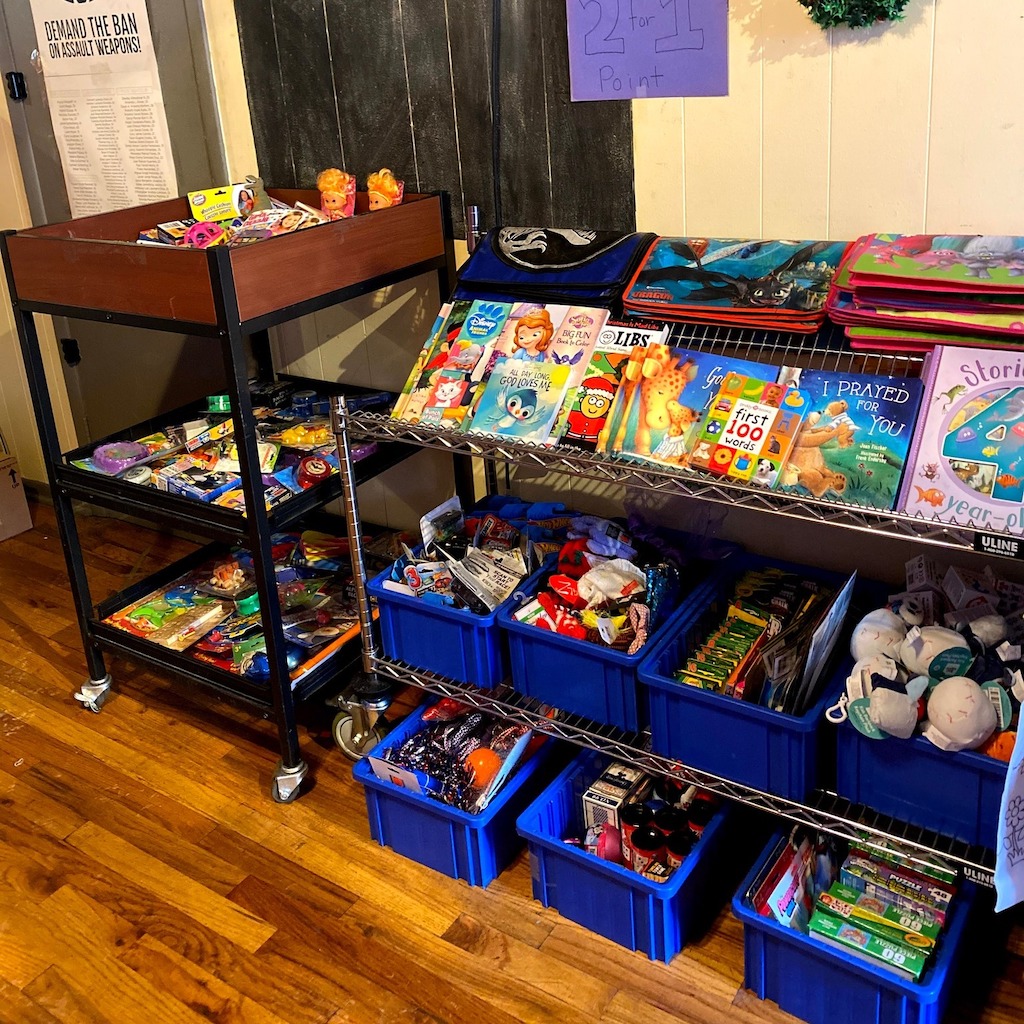 The Simple Way's Christmas Toy Store will run from Dec. 16 to 19 by appointment due to COVID-19 safety restrictions. Items are sold for free through a point system. Community members must make an appointment to visit the store by Dec. 15. To make an appointment, stop by The Simple Way, a community organization at 3234 Potter St., on Mondays, Tuesdays, and Wednesdays between 9:30 a.m. to 11 a.m.
Music
Centro Musical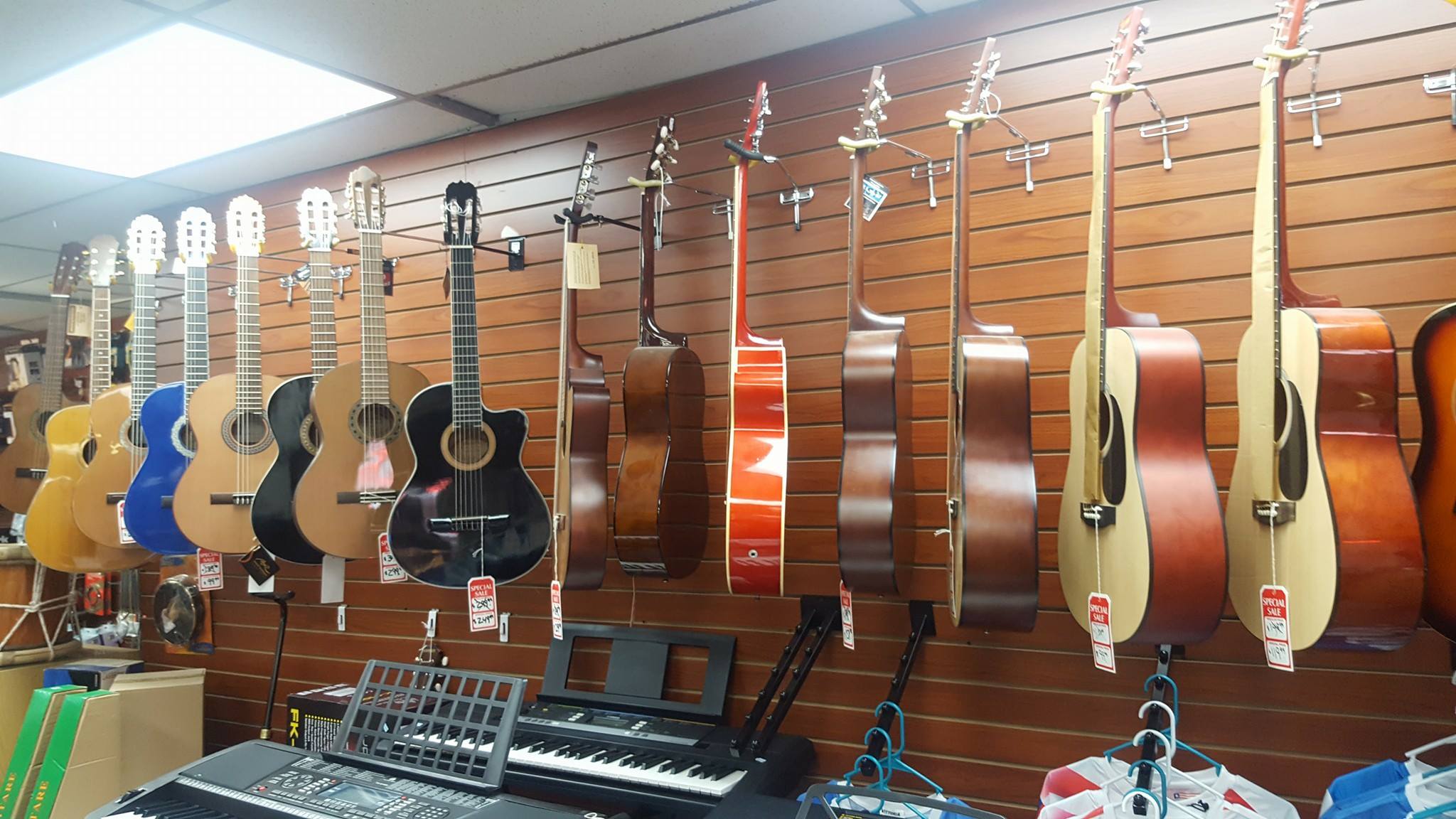 Located in "El Centro de Oro" at 464 W. Lehigh Ave., Centro Musical has a wide selection of Latin music, musical instruments, and Puerto Rican souvenirs. Their current hours are Monday to Friday from 10 a.m. to 7 p.m. and Saturdays and Sundays from 10 a.m. to 6 p.m.
---
Editors: Siani, Colón, Zari Tarazona / Designer: Henry Savage