This past summer, Everence, a faith-based credit union that provides banking and financial services, partnered with Esperanza Health Center to open a new branch in Kensington. The branch is located inside Esperanza's building at Kensington and Allegheny avenues. 
Credit unions are similar to banks in the services they offer, but they're different in that credit unions are nonprofits and often have lower fees and lower interest rates on loans, according to Investopedia. 
Everence's Kensington branch, which is well-suited for social distancing, has individual rooms where customers can video chat with tellers. There are staff members at the branch if customers need assistance.
Everence's Kensington branch provides the following services:
Although Everence is a faith-based credit union, customers, which can be individuals or businesses, aren't required to have a religious affiliation, said Kevin Gil, financial wellness manager at Everence's Kensington branch.
The Kensington branch is located at 861 E. Allegheny Ave. and is open Monday through Friday from 9 a.m. to 5 p.m. Customers are encouraged to schedule appointments due to the pandemic, but walk-ins are also accepted. The branch ATM is accessible during business hours and on Saturdays from 9 a.m. to 12 p.m because although Everence is closed, Esperanza Health Center is open.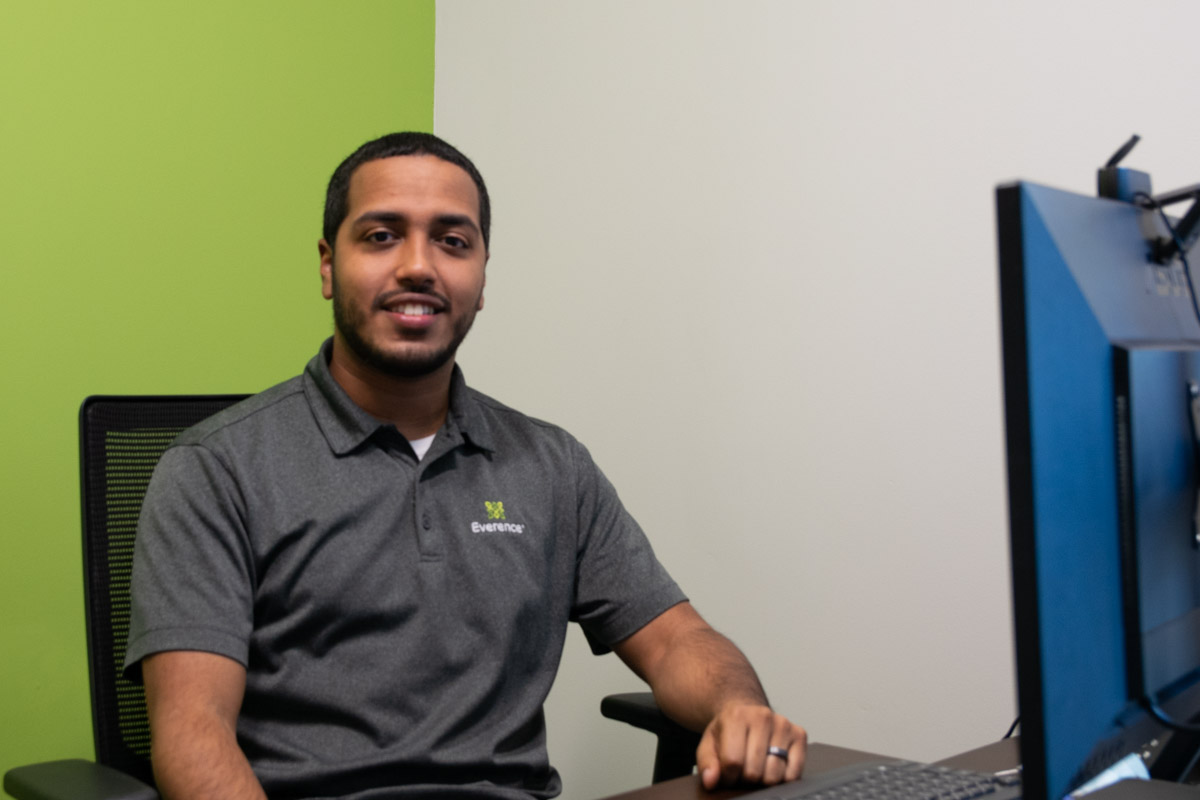 Giving back to the community
Leonard Dow is Everence's vice president of community and church development. He leads the Philadelphia team and made an effort to employ people from the city, like Gil, he said.
Gil spent most of his childhood in Kensington after moving to Philly from New York City. His family lived in a house on Ruth Street, a couple of blocks away from the branch.
"The biggest selling point for me is to be able to give back to the community that I was from, and to be able to pass on what I learned," said Gil, who started learning about finance by self-educating himself after college. He is now a certified credit union financial counselor.
By adding a branch in Kensington, Gil said Everence wants to serve and educate low- and moderate-income individuals about their finances in hopes of creating generational wealth.
Gil and Natalie Martinez, stewardship consultant and financial services representative, speak English and Spanish, which means they can advise Kensington's English and Spanish-speaking communities.
Similar to the decision to hire city-based employees, Everence didn't want to open a branch in the neighborhood without partnering up with an established, credible organization like Esperanza, Gil said.
"We were very intentional about being partners instead of trying to trailblaze," Gil added.
---

Kensington Voice is one of more than 20 news organizations producing Broke in Philly, a collaborative reporting project on economic mobility. Read more at brokeinphilly.org or follow on Twitter at @BrokeInPhilly.