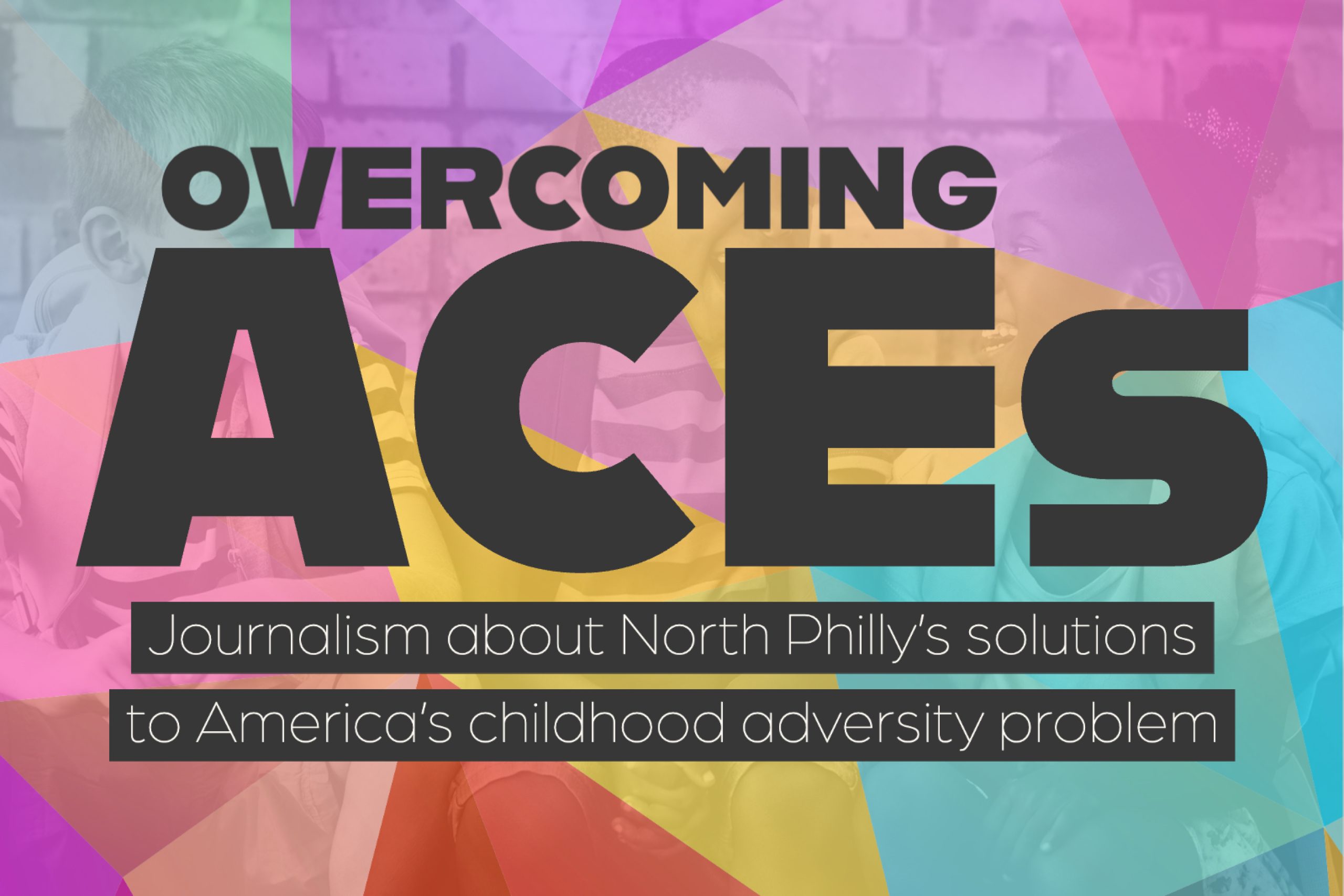 This story is part of our Overcoming ACEs series, a journalism project highlighting North Philly's solutions to America's childhood adversity problem. The solutions we share through this project can benefit people at risk or who have experienced adverse childhood experiences (ACEs). However, not all solutions were designed to prevent ACEs, and not everyone featured has experienced them.
As school winds down, Kensington parents have to face the annual challenge of keeping their kids entertained, healthy, and well-fed during the summer months. Fortunately, there are a lot of community organizations in Philadelphia that are enthusiastic about helping parents meet their children's needs.
Here is a list of resources for families in Kensington and nearby neighborhoods.
Bianca's Kids is an organization started in 2010 in memory of founder Debbie Savigliano's niece Bianca Yodice, whose life revolved around helping children. Bianca's Kids grants wishes to children and teens ages 0-18 struggling with emotional, physical, or financial issues. The organization recently funded the sweet sixteen of a teenage sexual assault victim, a spa day for a girl with Pseudo-Tumor Cerebri, and toys and clothes for a child in foster care in Camden.
The organization takes monetary and Amazon donations here. Go here to submit a wish for a child 18 or younger suffering from emotional, physical, or financial issues.
Casa del Carmen is a Family Service Center that runs multiple programs for families and children. One of the programs run by Catholic Social Services at Casa Del Carmen is Beautiful Beginnings. It provides support for moms-to-be, fathers, as well as new and single parents. They provide a wide range of services, which include:
Bilingual, culturally competent parent classes and workshops
Diapers
Family events
Feminine hygiene products
Free confidential pregnancy tests
General support
New baby preparation
Casa del Carmen is open from Monday through Friday from 8:30 a.m. to 4:30 p.m. To register for a parenting class or to obtain other services, call 267-331-2500.
JFCS Philly provides clothes, food, and social services to parents through the Our Closet in Your Neighborhood (OCIYN) program. A bus brings free, high-quality food and clothing to churches, synagogues, and community centers in under-resourced neighborhoods. The distributions are paired with an on-site social worker to provide aid to parents present. The program also delivers custom emergency clothing packages to those in need and food packages for homebound community members. 
OCIYN will be at McPherson Square Library on Thursday, May 18, 12-2 p.m. For more information, contact Carlee Pons at 267-256-2179 or cpons@jfcsphilly.org.
If you're interested in volunteering, you can contact the volunteer coordinator, Brianna Torres, at 267-256-2261 or btorres@jfcsphilly.org. If you're interested in donating clothes, you can contact Skylar Fox at 267-273-5537 or sfox@jfcsphilly.org.
To learn more about OCIYN's services or upcoming pop-up events, contact 267-256-2179 or info-ociyn@jfcsphilly.org.
Pat Kennedy founded the Philadelphia Diaper Bank over a decade ago. The organization provides and distributes diapers to those in need and partners with multiple community organizations throughout the city. For more information and to find a distribution center near you, click here.
Philly Birth Fund (PBF) is an organization that provides grants to Black women and Black birthing people for planned, at-home births to combat high rates of Black maternal mortality and morbidity. According to a Centers for Disease Control and Prevention (CDC) report, the rate of pregnancy-related deaths rose from 23.8 deaths per 100,000 people in 2020 to 32.9 deaths in 2021. That year the mortality rate of Black mothers (69.9 deaths) was 2.6 times that of white mothers (26.6 deaths). PBF seeks to combat this disparity by providing grants to Black mothers and birthing people to help them have at-home births and providing access to midwives and home-birthing services. The conditions to apply are as follows:
Desire to have a planned home birth
Live in the Greater Philadelphia Area
Have a confirmed pregnancy
Be less than 30 weeks pregnant
The application is available here.
Philly Loves Families is an organization created by the Division of Maternal, Child, and Family Health of the Philadelphia Department of Public Health. It provides resources for parents and children. Some of their programs include Philly Families CAN, which sends a support professional to parents' homes, free of charge, to help parents find help and resources.
The upcoming Philly Joy Bank pilot program provides monthly income to 250 pregnant Philadelphians to combat racial disparities in birth outcomes. The income comes with no strings attached to respect the dignity and autonomy of recipients.
To be eligible for the pilot, you must be pregnant, have a household income of less than $100,000 annually, and live in one of the three Philly neighborhoods with the highest rates of very low birth weight: Cobbs Creek, Strawberry Mansion, or Nicetown-Tioga. The program is anticipated to launch in early 2024.
Other programs include early literacy, coping with postpartum depression, and many more. Philly Loves Families is supporting a City of Philadelphia Parent & Youth Resource Fair on May 6, 11 a.m. to 3 p.m., at the Pennsylvania Convention Center.
Sign up here for the Philly Families CAN program or call 215-685-4701 for more information.
Nutritional Development Services (NDS) supplies youth programs or individuals that provide meals to neighborhood kids with free breakfast for kids and lunch from June 14 to Aug. 25. To register, call the NDS office at 215-895-3470, option 1.
Go here for a map of all the summer meal sites in Philly.
One House At A Time (OHAAT) seeks to improve the health outcomes and living conditions of children in the Philadelphia region. Every child receives a new bed and a bedtime bag, which includes sheets, a blanket, a pillow, age-appropriate books, a stuffed animal, and a toothbrush, all to promote healthy sleep habits. 
Go here to donate goods or funds or volunteer. In order to benefit from the program, parents must already be working with a social worker or case manager, who would then go on this site to refer the parents to the program. You can also contact DHS at 215-683-4347 or visit a local community center, such as Hispanic Community Counseling Services, to get in touch with social and behavioral health professionals.
---
Editors: Zari Tarazona Designer: Ramses Montes