Help for the Hurdles, a new work-assistance program for people experiencing homelessness, is launching in Philadelphia this Friday. The goal of the program is to eliminate some of the barriers — or hurdles — that prevent people without homes from landing jobs.
The program will provide participants with three months of job, transportation, and childcare support, including skills training, job placement, three monthly SEPTA passes, and paid childcare for people with young children. People with older children between the ages of 18 and 24 will receive a stipend after completing the program.
"It's one thing if you get the housing assistance, but you still don't have the job. Or you get the job assistance, but you still don't have a place to live," said Liz Hersh, director of the city's Office of Homeless Services (OHS). "So it's trying to marry sort of the two basic necessities and see if we can really give people a boost so that they can move forward in really substantive ways."
To be eligible for the program, participants must be experiencing homelessness and identified for rapid rehousing. They will also need to show an ID and complete a drug screen. People who fall into this category can visit a shelter or respite and talk to a case manager about getting involved.
Thanks to the CARES Act, Help for the Hurdles has funding for two years, Hersh said. During that time, OHS expects to serve about 800 people. Participants will be accepted in about 25-person cohorts on a rolling basis.
The city's lead partner for this initiative is First Step Staffing, a staffing agency located in Kensington. First Step Staffing will provide job skills training, job placement, and van transportation for people whose work is not near a SEPTA line.
Karima Rose, the executive director of First Step Staffing, said she was excited to get the program started and for First Step Staffing to be involved in an initiative specifically helping Philadelphia's unhoused population.
"We are really trying to restore dignity into a population that is oftentimes overlooked, undervalued, and we're trying to give them their first leg up in getting themselves back to being self-sufficient as much as possible and pulling themselves out of poverty," Rose said.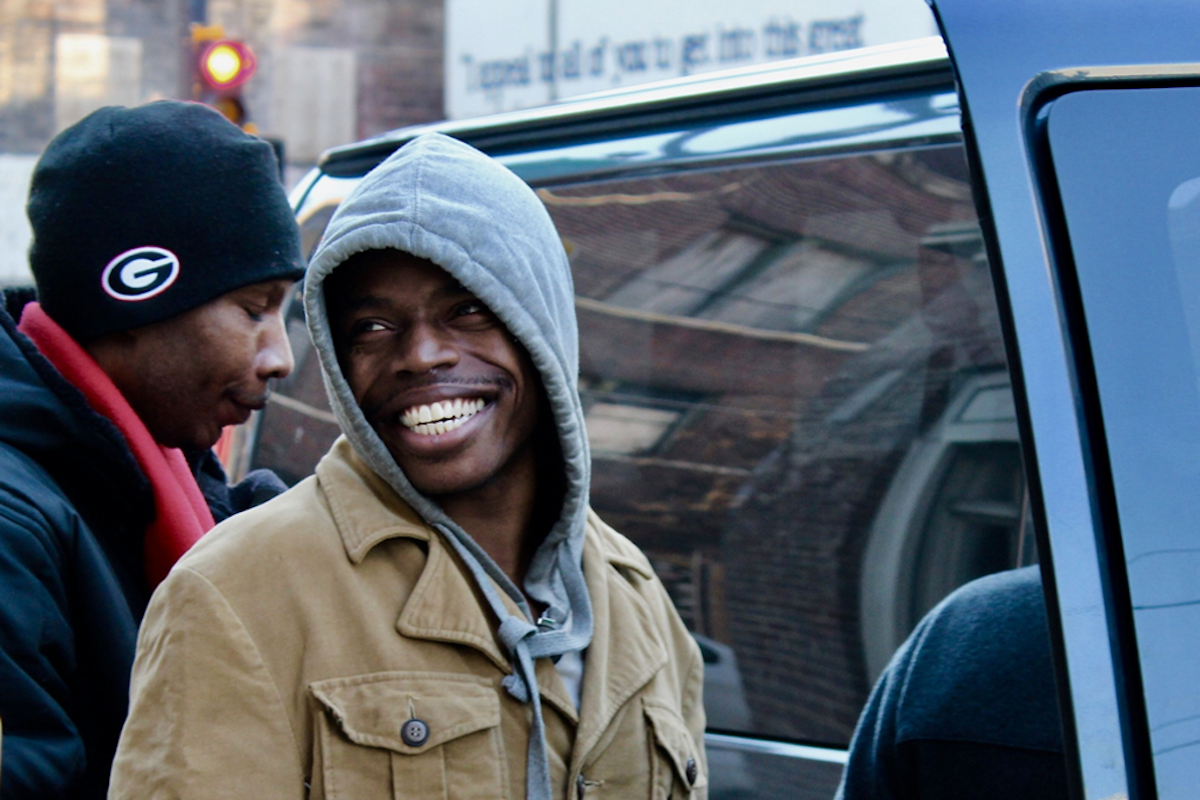 On Friday, April 30, First Step staff will be going out with Chromebooks in hand to help participants complete an onboarding process. Friday's onboarding will be for eligible shelter residents from SELF Inc. sites.
Staff will conduct an initial skills assessment to help determine which jobs are the best fit for participants. And further into the program, they will discuss future job options and career goals. Starting jobs are light industrial positions, like sorting mail, baking bread, cutting or packaging fruits and vegetables, with salary ranges from $10.50 to $16.25 an hour.
Beth Gonzales, the deputy director of policy, planning and performance management at OHS, said she is particularly excited about Help for the Hurdle's plan for childcare support, which is made possible through a collaboration with the Pennsylvania Department of Education and Philly's Office of Children and Families.
"Folks can pick where they want to place their children in care," Gonzales said. " … Our partners will be helping navigate those applications with them, and then once they're set, the state will prioritize those who are in this program to make sure that they get those open slots."
The publicly funded slots are for childcare facilities with three stars or higher. And, if initially unavailable, the city will pay up to three months of childcare at a private location so that participants can start working while waiting for publicly funded slots to open up.
While aspects of the program are similar to other job-support initiatives, what makes Help for the Hurdles unique is its efforts to assist with transportation and childcare along with employment initiatives, Gonzales said.
Further, the organizers expect the program will have spillover effects that will benefit participants even after completing the program.
"It's not just the job, the transportation, the childcare," Gonzales said. "They're going to be offered financial literacy. They're going to be coming in cohorts. So we're hoping that they'll be able to build a network of support, even when they move on beyond that."
---

Kensington Voice is one of more than 20 news organizations producing Broke in Philly, a collaborative reporting project on economic mobility. Read more at brokeinphilly.org or follow on Twitter at @BrokeInPhilly.