Listen to "La Calle Project," or The Street Project, and you'll hear an unfiltered collection of Latinx voices from the Norris Square neighborhood. Much like its name, the podcast is a blend of Spanish and English.
According to Reverend Adan Mairena, one of the creators who also leads West Kensington Ministry at the northwest corner of Norris Square Park, having a bilingual podcast is important for two reasons: to avoid getting lost in translation, and to emphasize the value of the community's bicultural identity.
"That's what the neighborhood is, and even the people who speak like 95% Spanish, they understand English," Mairena said about the neighborhood's bicultural identity. "They have to weave in and out of the culture just to understand and to be understood."
Planning for "La Calle Project" began this past fall after freelance journalist Emma Restrepo, Mairena's friend, and both the host and producer of the radio program DosPuntos, suggested that the church's Gage Recording Studio be used for a podcast.
Since then, "La Calle Project" has grown into a team effort between Mairena, Restrepo, and three other colleagues: Meliza Reynoso, a Norris Square resident and teacher; Victor Rivera, the podcast's engineer who lives in Norris Square; and Pedro Rodriguez, a community organizer, cofounder of United Voices For Philadelphia, and the director of partnerships and engagement for the City of Philadelphia.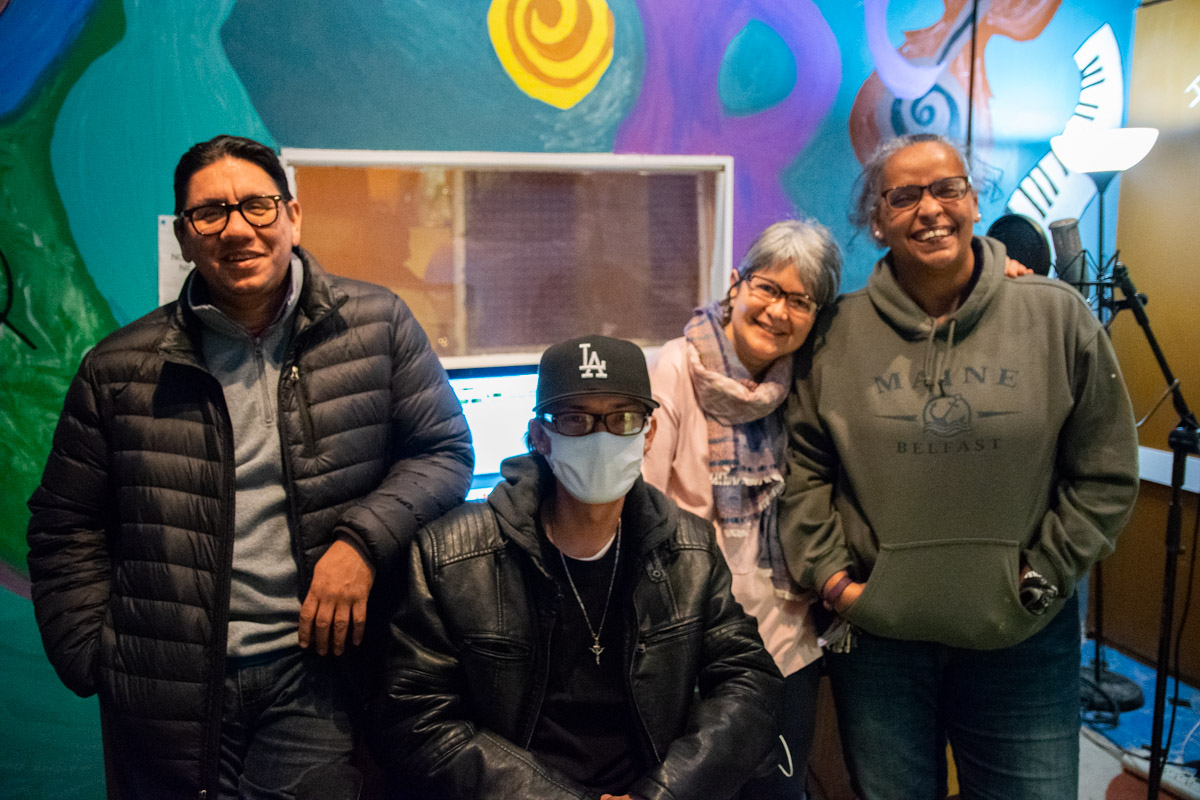 Each member has made and continues to make contributions to the podcast. For example, Rodriguez came up with the name "La Calle Project," and Restrepo asked her friend Antonio Cancel to design the podcast's logo and Felipe Linero to create the podcast's intro and outro.
Rivera, a recording artist, spent hours learning the ins and outs of audio editing to bring the podcast to life.
"I just start piecing [the audio] together and build it up so that when the audience is listening, it keeps them tuned in," Rivera said. "It makes them feel like they're a part of it."
The group works together like a think tank to come up with ideas for each episode, he added.
'We really want to put the spotlight on our community residents'
The first two episodes of "La Calle Project" were uploaded to the podcast hosting platform Podbean on Jan. 1.
The first episode focuses on what residents expect from the new government — using on-the-street interviews from Election Day, before President Biden's victory was announced, and featuring an in-studio conversation with activist Puchi De Jesús from Philly Boricuas.
Another segment of the podcast includes music performed by a community member in the studio. During the first episode, Julio Plaza plays the congas, a tall drum with Afro-Cuban roots.
In episode two, person-on-the-street interviews give residents an opportunity to share what they lost in 2020, what they gained in 2020, and what they hope for the new year. During an in-studio conversation, Reynoso and another teacher Adam Bailey discuss experiences with online learning.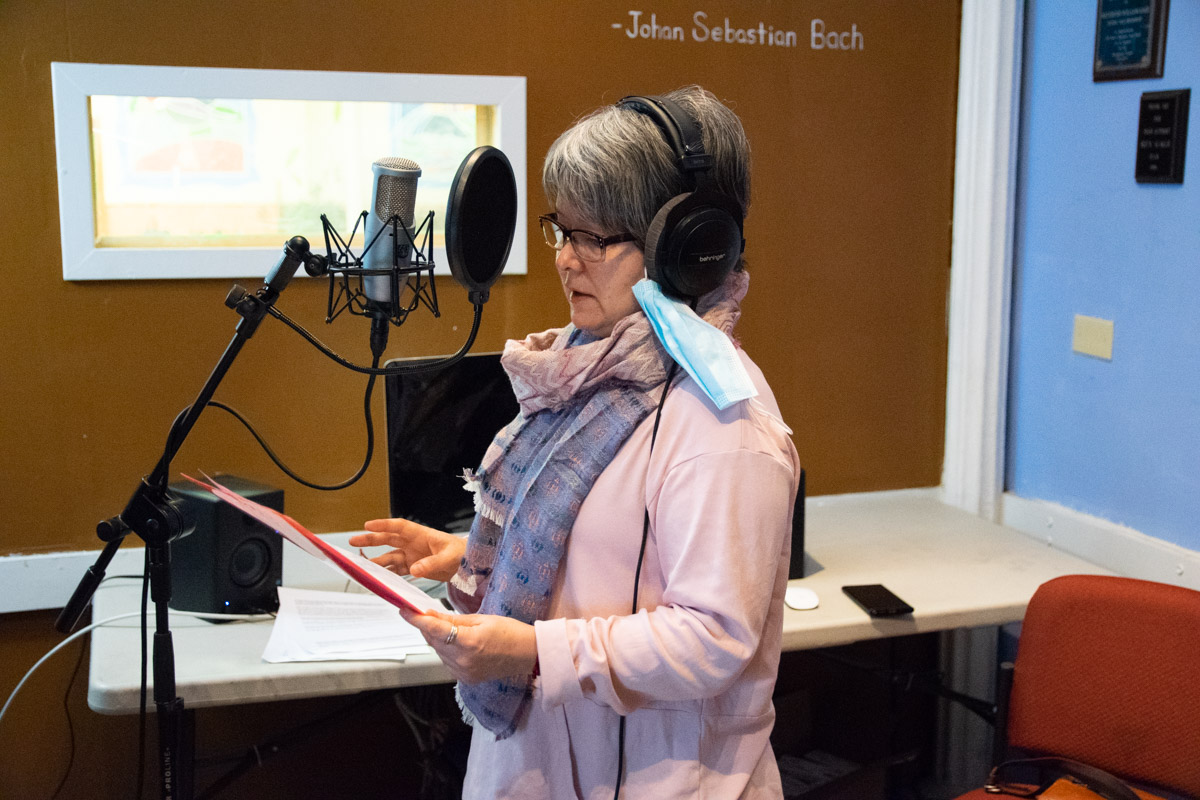 According to Restrepo, who conducted the street interviews, asking the Norris Square community questions is always an honor.
"For the second [episode], when I asked a person if there was anything positive during this time of COVID-19, she fell silent and her eyes expressed sadness," Restrepo wrote in an email to Kensington Voice. "I have always believed that silence is a powerful response.".
In the end, Mairena said "La Calle Project" is a platform for the residents.
"We really want to put the spotlight on our community residents, the everyday, average Joe and Maria who live in the community, who are bilingual, who know the context," Mairena said, referring to two residents who were interviewed for the podcast. "… It's also a way of uplifting folks, like letting them know by our actions that their input is valuable, that it's worth listening to."
"We meet the folks where they are," he added. "If they're out here, standing in front of the church waiting to get food, or if there's an event in the park."
You can listen to "La Calle Project" online or by downloading the Podbean app.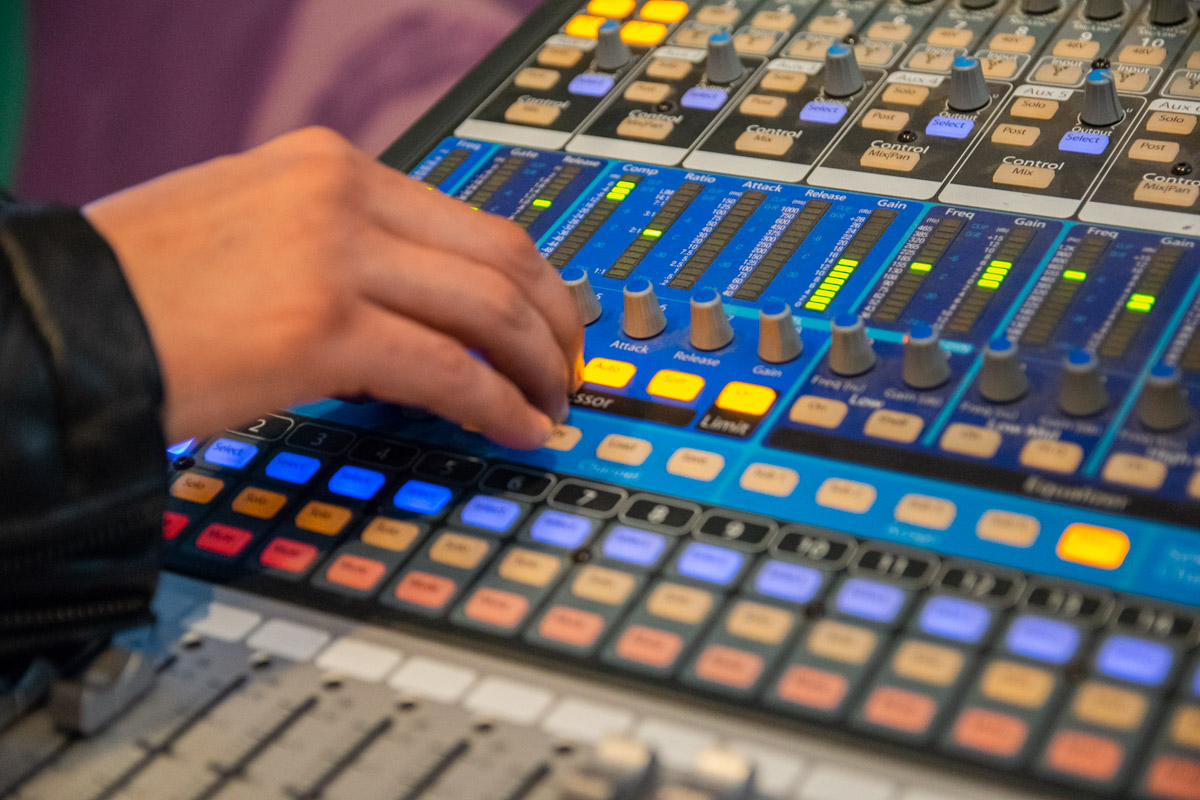 West Kensington Ministry is a food distribution site (one box per household) on Wednesdays and Thursdays from 9:30 a.m. to 11 a.m. For Presidents' Day, the church will be giving out food and winter clothing on Feb. 15 from 9:30 a.m. to 11 a.m.
---
Editors: Claire Wolters, Siani Colón / Designer: Henry Savage
What did you think about this story? Send a note to editors@kensingtonvoice.com, and we'll consider publishing it in our Voices section. You can also tell us what you think in person at our neighborhood events.