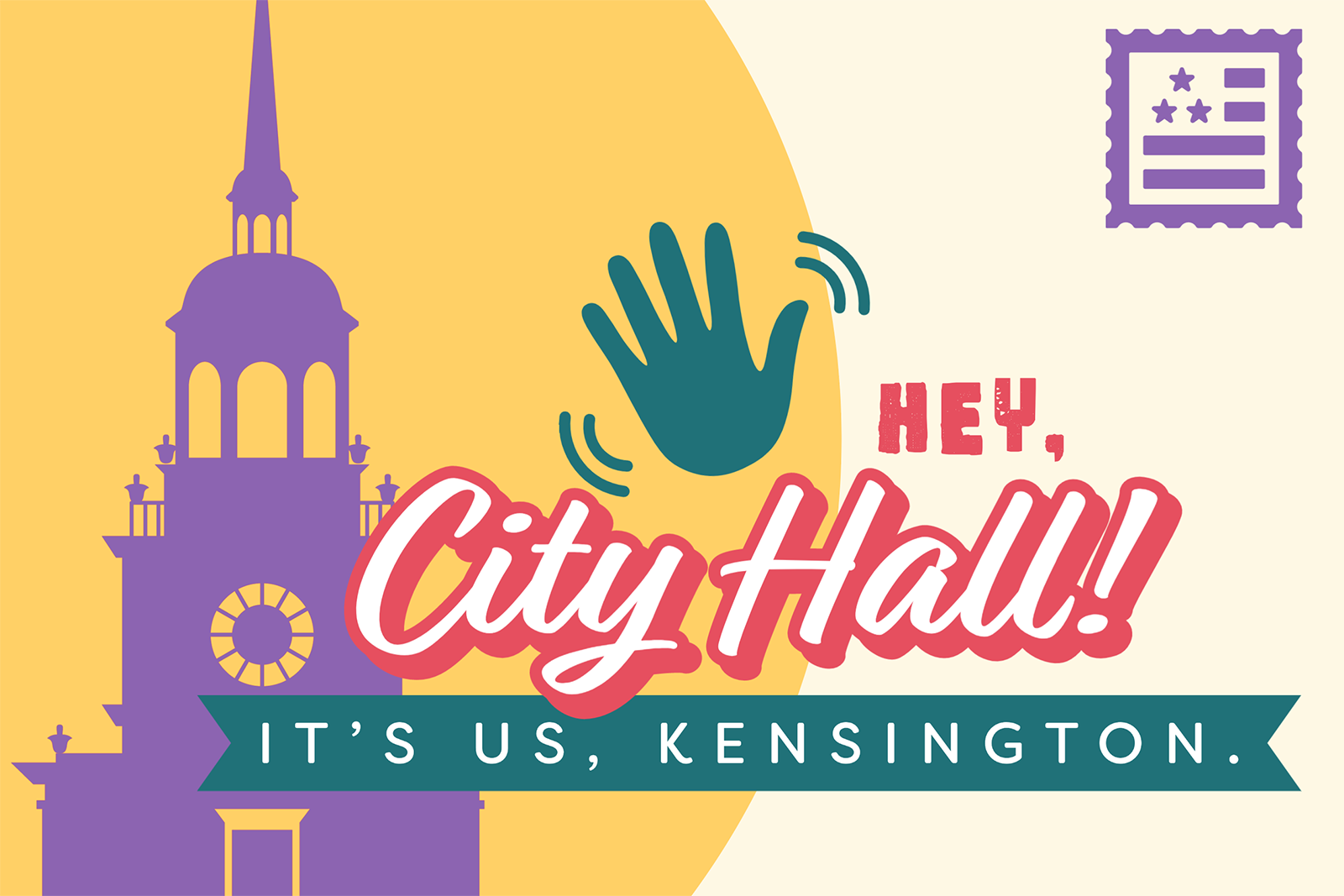 Although the Philly Mayor is the City's top elected position, the managing director appointed by the mayor holds a tremendous amount of power and responsibility.
As part of our "Hey, City Hall! It's us, Kensington" project, we asked all the mayoral candidates in late March to write a job description for their ideal managing director. We explained that the purpose of this activity is to give Kensington area residents an idea of what to expect from each candidate.
Most importantly, the managing director oversees various city departments and programs addressing quality-of-life concerns in Kensington.
Click here to read responses from other candidates.
Our process
A city employee, who requested to remain anonymous, suggested we ask the mayoral candidates what they're looking for in a managing director. Inspired by The Philadelphia Citizen's Ultimate Job Interview series, we created a Managing Director Job Description template using past ones posted by the City on job recruiting websites, like Smart Recruiter. It asked for the following:
Company description
What the company offers
Job description
Essential functions
Qualifications
Finally, we emailed the candidates in late March and invited them to participate in the activity by April 12. In our email, we emphasized that their responses would be published before the primary election on our website and in our newspaper, which is distributed at 25+ neighborhood locations. We also let them know their responses would be translated into Spanish.
Rebecca Rhynhart
Former city controller Rebecca Rhynhart declined to fill out the job description template but agreed to an interview with Kensington Voice.
"The managing director is an incredibly important role within the city," Rhynhart said. " … From my time working for two different mayors and also as an independently elected official, I've seen the importance of that role."
Rhynhart's ideal qualities for her managing director include:
The ability to lead a complex organization or entity
Familiarity with the City of Philadelphia's operations
The ability to work well under pressure and coordinate city departments
Rhynhart's plan for the opioid crisis involves breaking up the open-air drug market in Kensington and providing compassionate care to people with a substance use disorder.
"We need outreach and significant coordination between the departments of behavioral health, public health, and homeless services," Rhynhart said. "The managing director would play a very important role in coordinating and spearheading this."
She added that addressing the crisis in Kensington will be a priority if she becomes mayor.
Rhynhart's opioid crisis plan includes:
Deploy more Police Officers to Kensington and increase foot patrols
Implement Law Enforcement Assisted Diversion for low-level offenders, a program that has been successful in other cities
Break up the open-air drug market through a Drug Market Intervention focused on dealers
Appoint an Opioid Czar who will report directly to the mayor to coordinate the city's response
Implement robust community responder teams with representatives from appropriate city departments to offer services to those suffering from addiction
Streamline intake at city-contracted facilities to ensure that those seeking treatment receive the care they need until they can be placed in long-term treatment.
For background information on Rhynhart and the Philadelphia primary election:  
---
Editors: Zari Tarazona Designer: Jillian Bauer-Reese, Zari Tarazona

This content is a part of Every Voice, Every Vote, a collaborative project managed by The Lenfest Institute for Journalism. Lead support is provided by the William Penn Foundation with additional funding from The Lenfest Institute, Peter and Judy Leone, the John S. and James L. Knight Foundation, Harriet and Larry Weiss, and the Wyncote Foundation, among others. To learn more about the project and view a full list of supporters, visit www.everyvoice-everyvote.org. Editorial content is created independently of the project's donors.