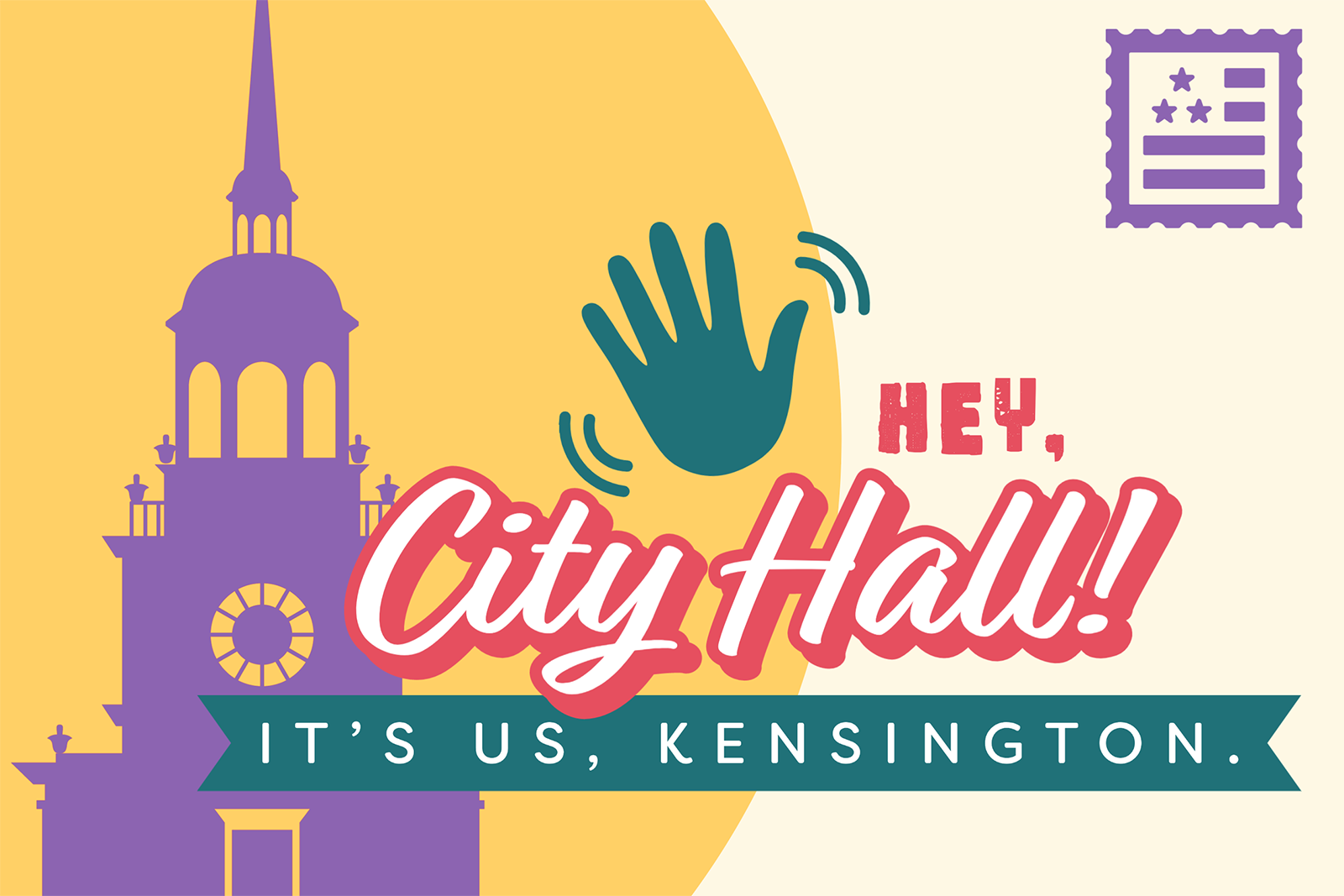 Although the Philly Mayor is the City's top elected position, the managing director appointed by the mayor holds a tremendous amount of power and responsibility.
As part of our "Hey, City Hall! It's us, Kensington" project, we asked all the mayoral candidates in late March to write a job description for their ideal managing director. We explained that the purpose of this activity is to give Kensington area residents an idea of what to expect from each candidate.
Most importantly, the managing director oversees various departments and programs addressing quality-of-life concerns in Kensington.
Click here to read responses from other candidates.
Our process
A city employee, who requested to remain anonymous, suggested we ask the mayoral candidates what they're looking for in a managing director. Inspired by The Philadelphia Citizen's Ultimate Job Interview series, we created a Managing Director Job Description template using past ones posted by the City on job recruiting websites, like Smart Recruiter. It asked for the following:
Company description
What the company offers
Job description
Essential functions
Qualifications
Finally, we emailed the candidates in late March and invited them to participate in the activity by April 12. In our email, we emphasized that their responses would be published before the primary election on our website and in our newspaper, which is distributed at 25+ neighborhood locations. We also let them know their responses would be translated into Spanish.
Jimmy DeLeon
Former municipal judge Jimmy Deleon declined to fill out the job description template. Deleon explained in an email that Kensington residents won't have to deal with the Managing Director's Office under his administration.
"The recovery of Kensington is much too important for past issues to carry over into my administration," Deleon wrote in an email. "Kensington leaders will deal directly with me and my Director of Public Safety in tandem. There will be no middle man."
In March, City Council passed a resolution to create the City's Chief Public Safety Director. However, Philly voters will make the final decision. Any changes to the City's charter, like creating a new position and office, must be approved by two-thirds of City Council and a majority of voters.
In the primary elections on May 16, one of the ballot questions will be whether or not the City's charter should be changed to create the Office of the Chief Public Safety Director. If the ballot question succeeds, the mayor will choose a public safety director for final approval from City Council.
According to Deleon's plan to reduce gun violence, the public safety director would serve as the Incident Commander of the new Local Incident Management System (LIMS). The LIMS would establish processes and procedures for necessary responders to address the root causes of gun violence. In Kensington, the LIMS would focus on reducing crime, providing drug treatment and human services, and improving the business corridor.
To read the full plan, click here.
For background information on DeLeon and the Philadelphia primary election:
---
Editors: Zari Tarazona Designer: Jillian Bauer-Reese, Zari Tarazona

This content is a part of Every Voice, Every Vote, a collaborative project managed by The Lenfest Institute for Journalism. Lead support is provided by the William Penn Foundation with additional funding from The Lenfest Institute, Peter and Judy Leone, the John S. and James L. Knight Foundation, Harriet and Larry Weiss, and the Wyncote Foundation, among others. To learn more about the project and view a full list of supporters, visit www.everyvoice-everyvote.org. Editorial content is created independently of the project's donors.