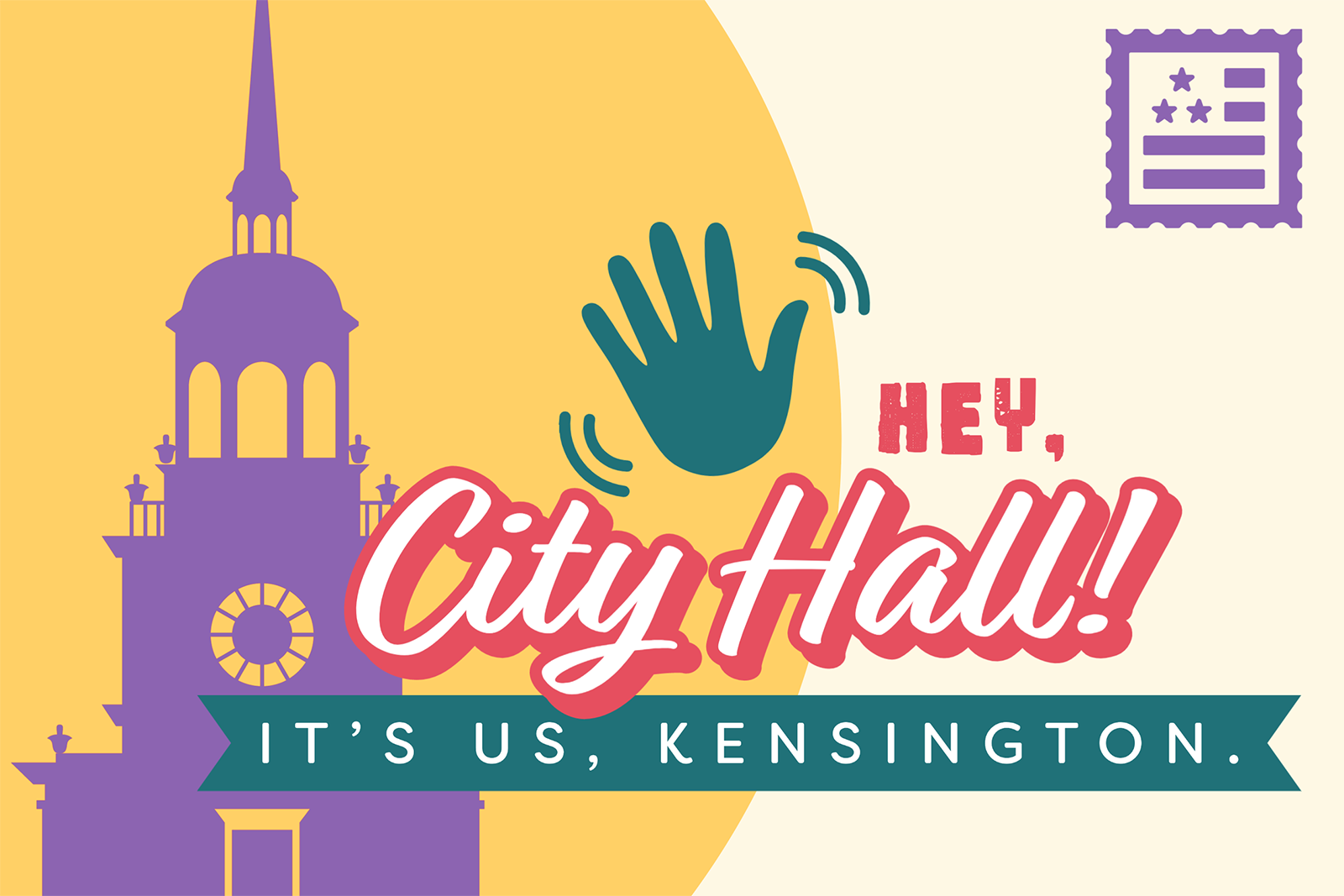 Although the Philly Mayor is the City's top elected position, the managing director appointed by the mayor holds a tremendous amount of power and responsibility.
As part of our "Hey, City Hall! It's us, Kensington" project, we asked all the mayoral candidates in late March to write a job description for their ideal managing director. We explained that the purpose of this activity is to give Kensington area residents an idea of what to expect from each candidate.
Most importantly, the managing director oversees various city departments and programs addressing quality-of-life concerns in Kensington.
Click here to read responses from other candidates.
Our process
A city employee, who requested to remain anonymous, suggested we ask the mayoral candidates what they're looking for in a managing director. Inspired by The Philadelphia Citizen's Ultimate Job Interview series, we created a Managing Director Job Description template using past ones posted by the City on job recruiting websites, like Smart Recruiter. It asked for the following:
Company description
What the company offers
Job description
Essential functions
Qualifications
Finally, we emailed the candidates in late March and invited them to participate in the activity by April 12. In our email, we emphasized that their responses would be published before the primary election on our website and in our newspaper, which is distributed at 25+ neighborhood locations. We also let them know their responses would be translated into Spanish.
Helen Gym
For background information on former City Councilmember Helen Gym and the Philadelphia primary election:
See below for the managing director job description Gym's campaign submitted to Kensington Voice.
Managing Director, Helen Gym's Mayoral Administration, City of Philadelphia
Company Description
Are you ready to be a part of a transformative movement that aims to create a safer, stronger, more vibrant Philadelphia? Do you love Philadelphia and want to ensure that Philadelphia loves you back? Helen Gym's Mayoral Administration is seeking a Managing Director who is passionate about making city government work for the people by investing in our communities, empowering our youth, and rebuilding our city from the ground up.
What We Offer
As a member of Helen Gym's Mayoral Administration, you'll have the opportunity to work with a team of innovative and passionate individuals who are dedicated to creating a brighter future for our city. Helen knows that we only get the city we fight for. Her Mayoral Administration works hard because we all believe in Philadelphia's potential to be the best place in the country to live, work, and raise a family. We offer a dynamic, supportive, hardworking environment where you can grow and thrive while making a meaningful impact.
Job Description
Helen Gym is a former teacher and community organizer who has spent her life fighting for public schools, safe communities, dignity for workers, and affordable housing. As the Managing Director, you will be the driving force behind executing Helen Gym's vision for a more responsive, inclusive, and accountable city government. In this role, you will work alongside city departments, community leaders, and residents to build a city that works for all Philadelphians: one where housing is a human right, young people are supported, workers have strong protections and family-sustaining wages, and neighborhoods are safe and healthy.
Essential Functions
Your duties as the Managing Director will include:
Being on the ground — because in Helen Gym's Mayoral Administration, you won't just oversee efficient and effective service delivery from City Hall, you will be in communities with people identifying areas of improvement and responding to problems as they arise.
Building strong partnerships with external partners and stakeholders, including residents — because Helen Gym believes communities are the experts.
Working across city departments to implement strategies that make sure every person in every neighborhood is safe and feels safe — because safety is Helen Gym's top priority.
Coordinating with city government and community stakeholders to clean up our neighborhoods, improve our public spaces, and make our neighborhoods more beautiful — because neighborhoods are the building blocks of a vibrant city.
Reversing decades of mistrust and a lack of accountability and restoring the relationship between local government and communities — because taxpayers deserve to have a voice in decisions that impact their lives.
Fostering a culture of collaboration and innovation within city government — because we all need to work together to transform this city.
Creating joy — because government isn't just about managing issues, it's about creating the conditions for families to live, fully, healthy meaningful lives.
Qualifications
To be considered for this position, you should have:
A belief that our young people are the future and deserve the world.
The knowledge that our strength lies in our connections to each other, and rebuilding our city means restoring the village to our neighborhoods.
A love for everything Philly: greasing the poles when the Eagles win, water ice, soft pretzels, public pools and recreation centers, food trucks, safe and accessible SEPTA service, and murals on every block.
A can-do attitude, relentless determination to make our city safer, and a big vision for how we can give real opportunity to every child and every family.
Competencies, Knowledge, Skills, and Abilities
The ideal candidate for this position will possess:
A visionary approach to problem-solving and achieving transformative change
A deep commitment to community investment, youth empowerment, and neighborhood revitalization
An in-depth understanding of the challenges facing our city, including issues related to public safety, economic opportunity, public education, and affordable housing
A commitment to big ideas and the desire to create transformative change in our city
If you're ready to join our movement to create a better Philadelphia for all, we encourage you to apply for the Managing Director position. Let's build a city that's truly for the people, by the people.
---
Editors: Zari Tarazona Designer: Jillian Bauer-Reese, Zari Tarazona

This content is a part of Every Voice, Every Vote, a collaborative project managed by The Lenfest Institute for Journalism. Lead support is provided by the William Penn Foundation with additional funding from The Lenfest Institute, Peter and Judy Leone, the John S. and James L. Knight Foundation, Harriet and Larry Weiss, and the Wyncote Foundation, among others. To learn more about the project and view a full list of supporters, visit www.everyvoice-everyvote.org. Editorial content is created independently of the project's donors.