After a two-year hiatus due to the COVID-19 pandemic, the Visitation BVM Church's parish festival returned to B. Street and Lehigh Avenue in Kensington. The festival, held June 10-12, raised over $21,000.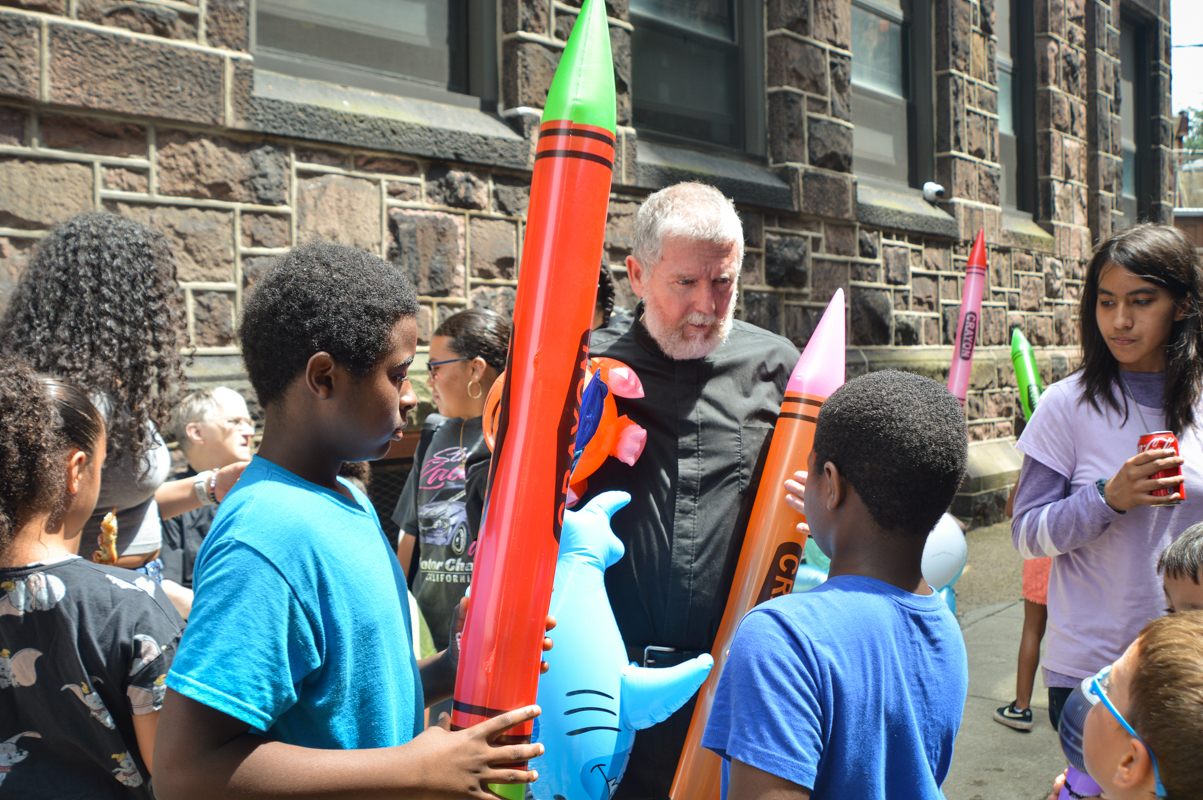 The festivities started on Friday at Visitation BVM School with food and games for more than 300 students. Since Sunday's forecast called for thunderstorms, the event organizers set up a variety of carnival games and rides, like a Tumbleweed ride and jumbo slides, on B. Street on Saturday. There were also art activities, free books, and trolley rides.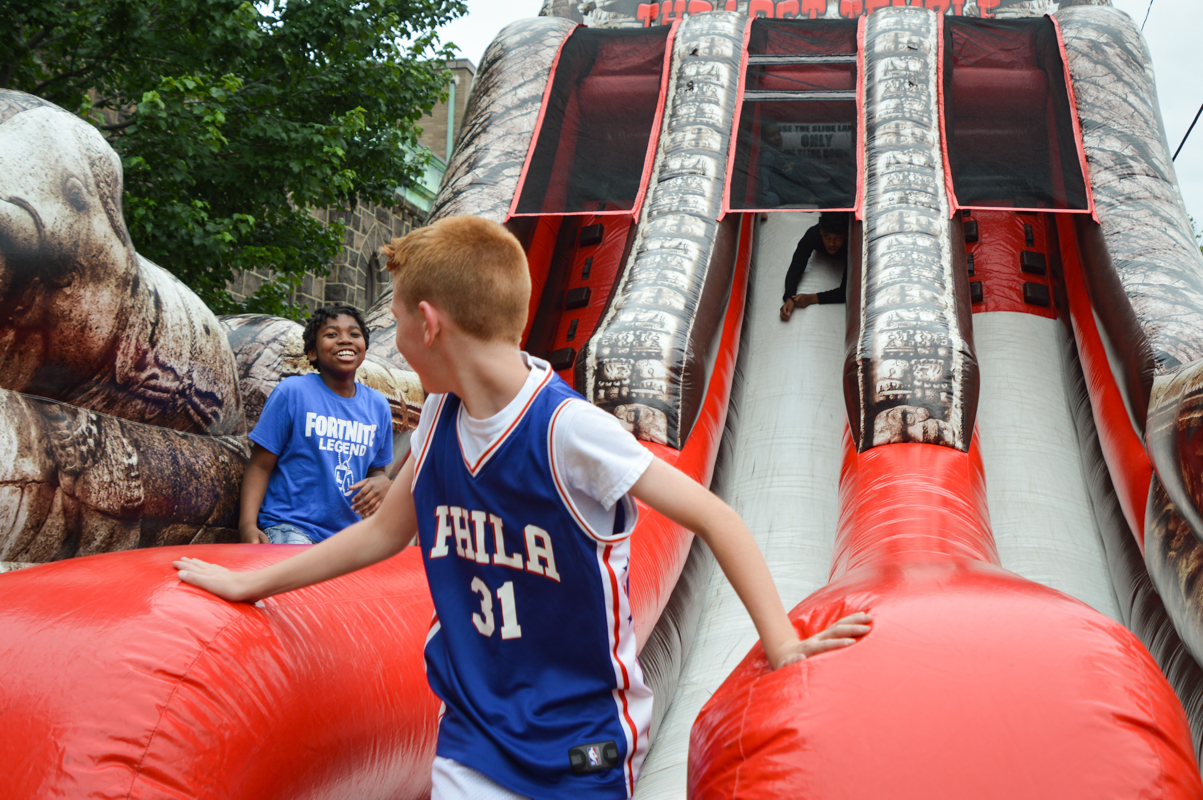 On Sunday, after a rainy morning, hundreds of community members of all ages enjoyed funnel cakes and Latinx and Vietnamese food. There was also music and a raffle with grand prizes like $3,000, free airfare, and season passes to Hershey Park.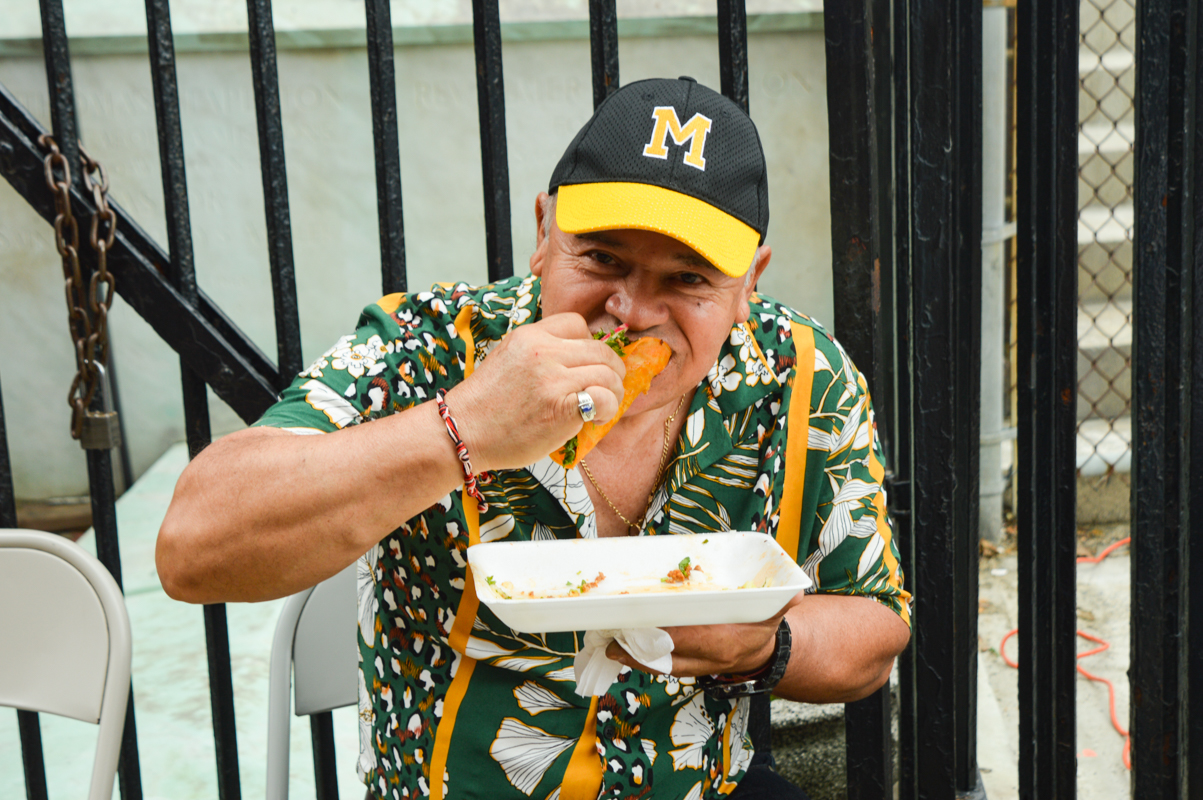 The festival has always been open to everyone in the community, according to Lourdes Núñez, the head of the festival's planning committee.
"We like to bring the community together because it is a community event," she said. "It's a fundraiser and festival for the community, for the church. We bring families together."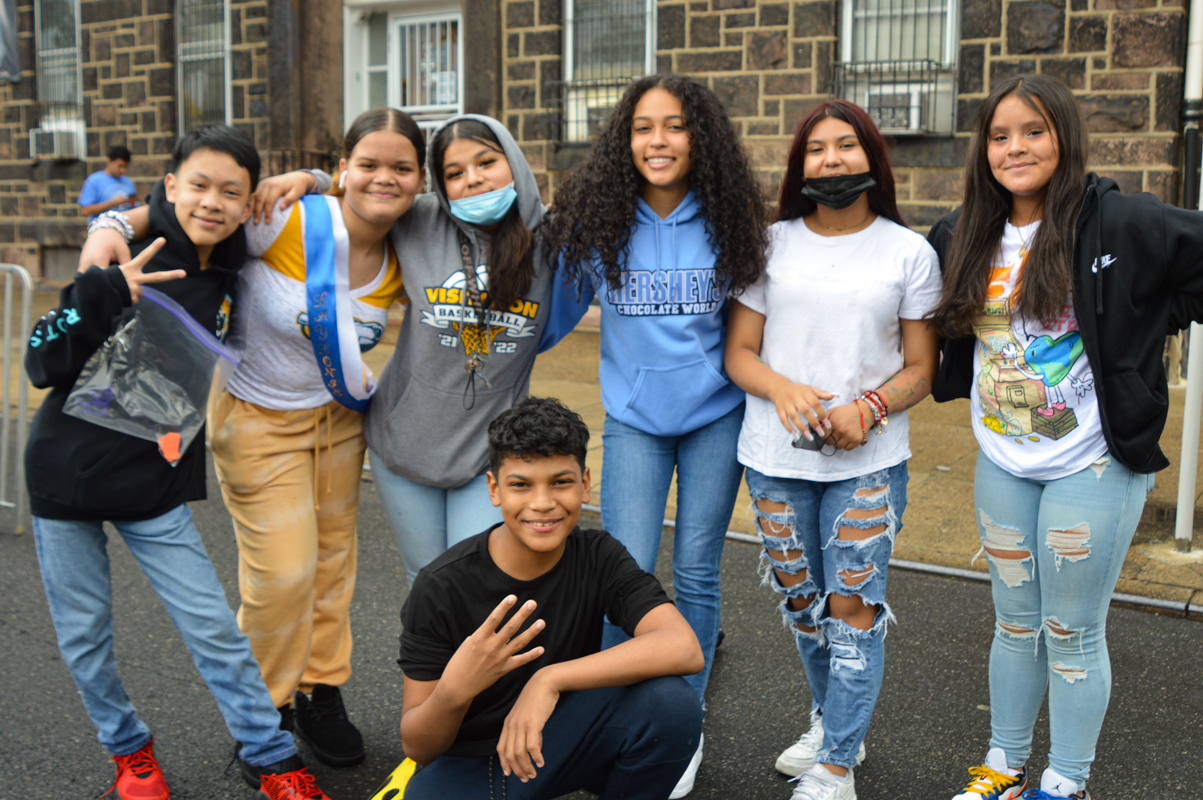 Lydia Rodriguez-Torres, the church's director of religious education, wrote in an email that the funds will be used for the church's "biggest need" at the moment, such as general operations, programming, and building repairs. The church offers a variety of services, like weekday and Sunday mass (in English, Spanish, and Vietnamese), Bible study, and more through the Community Center at Visitation. The church has been open since 1873. It is located at 2625 B. St., next to Episcopal Hospital.
To view more photos of the event, click through the gallery below.
---
Editors: Jillian Bauer-Reese, Siani Colón / Designer: Zari Tarazona