With spring in full swing and summer just around the corner, Kensington-area youth now have more options on how to spend their free time.
Scanlon and Heitzman recreation centers hosted two grand openings at their facilities last week. Scanlon's renovations included outdoor improvements, including a new rink and play equipment, through a public-private partnership, while Heitzman's improvements included a complete makeover of its building, courts, and playground.
Scanlon Rec Center soars into a new era thanks to Philadelphia Flyers, Snider Hockey
Skaters, hockey players, and park-goers gathered on May 1 to celebrate the grand opening of the street hockey rink at Scanlon Rec Center, located at 1099 E. Venango St.
Philadelphia Parks and Recreation Commissioner Kathryn Ott Lovell gave opening remarks at the event, thanking Snider Hockey for its dedication to the community.
"We all know firsthand from this project and so many others the power that park transformations have to transform our city, uplift our communities, and nowhere is that more true than right here in Kensington," Ott Lovell said.
In February 2022, Ed Snider Youth Hockey & Education and Flyers Charities announced plans to build the rink. In September 2022, the partners broke ground at the site for the renovation.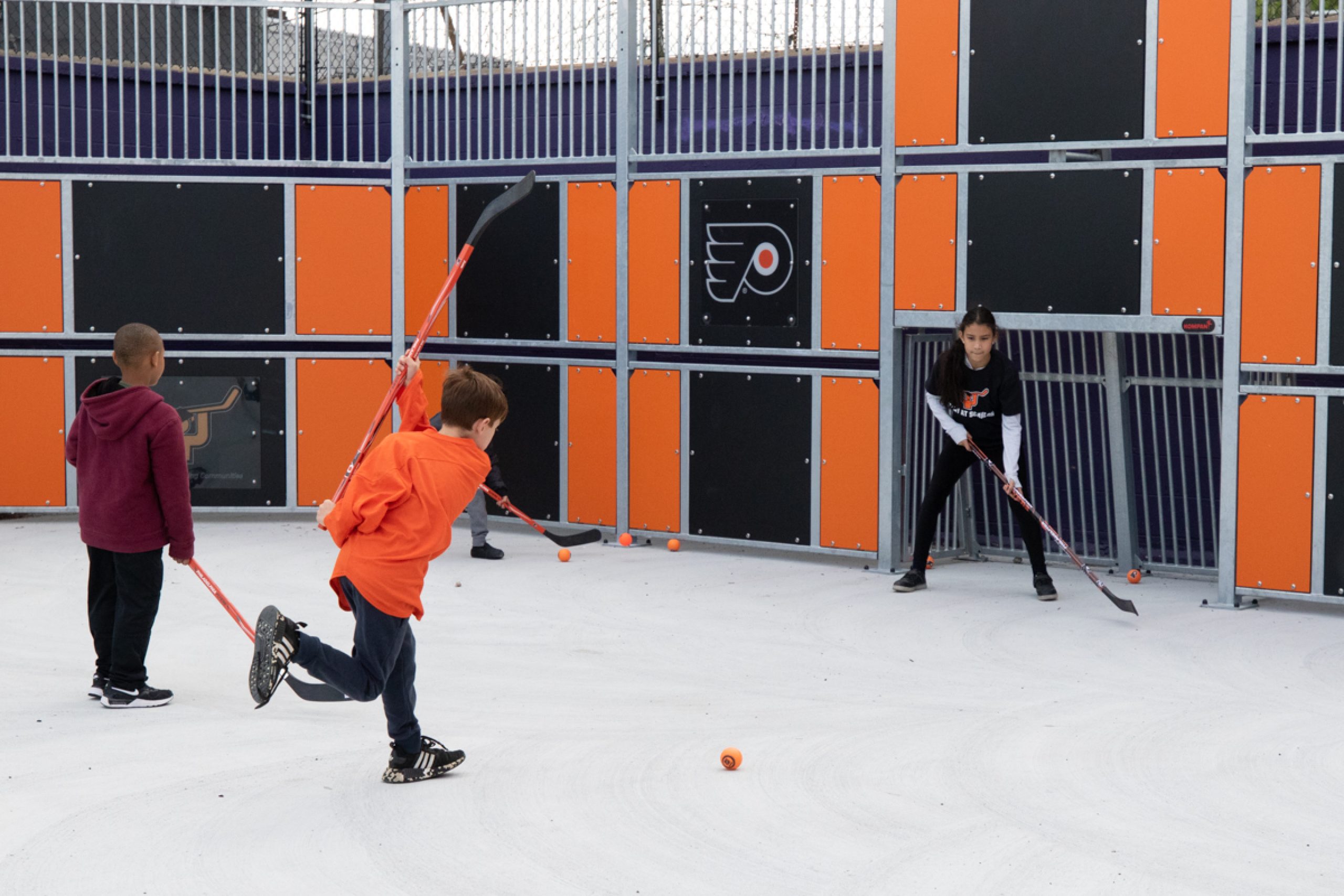 Originally founded by former Philadelphia Flyers Chairman Ed Snider, the nonprofit organization provides leadership building, career exploration, and academic support through hockey and physical fitness.
Scanlon is one of several sites where the hockey organization runs year-long programming. At Scanlon and five other rinks, youth of all skill levels participate in a co-ed, inter-rink league and on travel teams. Snider Hockey also provides high school and college scholarship opportunities for its alumni.
According to Ott Lovell, improvements to Scanlon Rec Center are estimated to have cost $1 million.
Changes to the facility include:
New playground equipment
Safety surfaces in the playground
Several trees
Multi-purpose outdoor rink
Wall-ball court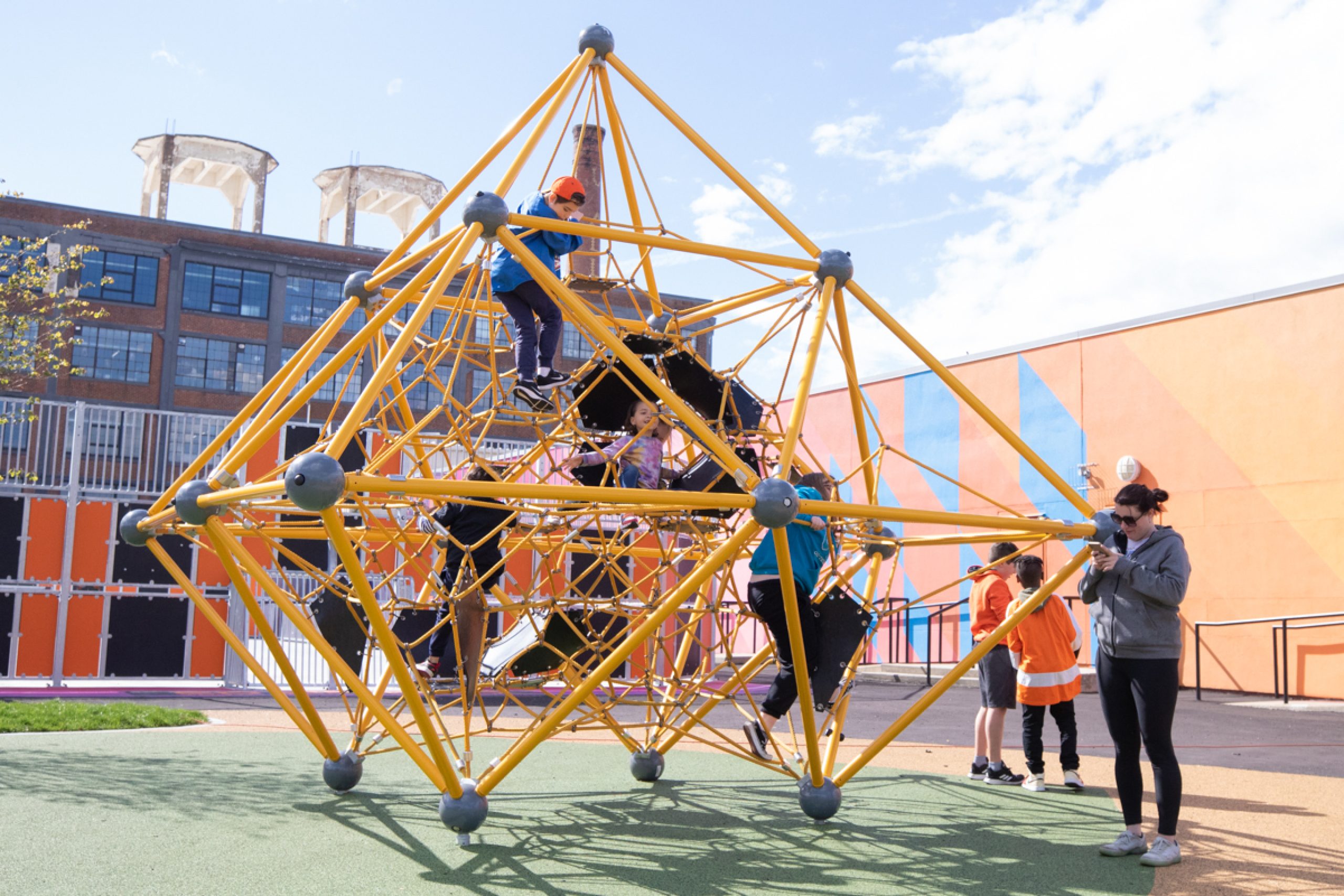 During the press conference, Flyers Charities announced that the Philadelphia Flyers and the charity organization are sponsoring a Learn to Play program at the rink, where they will supply all the equipment needed. The program is anticipated to start this month.
The charity also presented Snider Hockey with a check for $300,000 from its Growing the Game funding to promote inclusivity and diversity in the sport.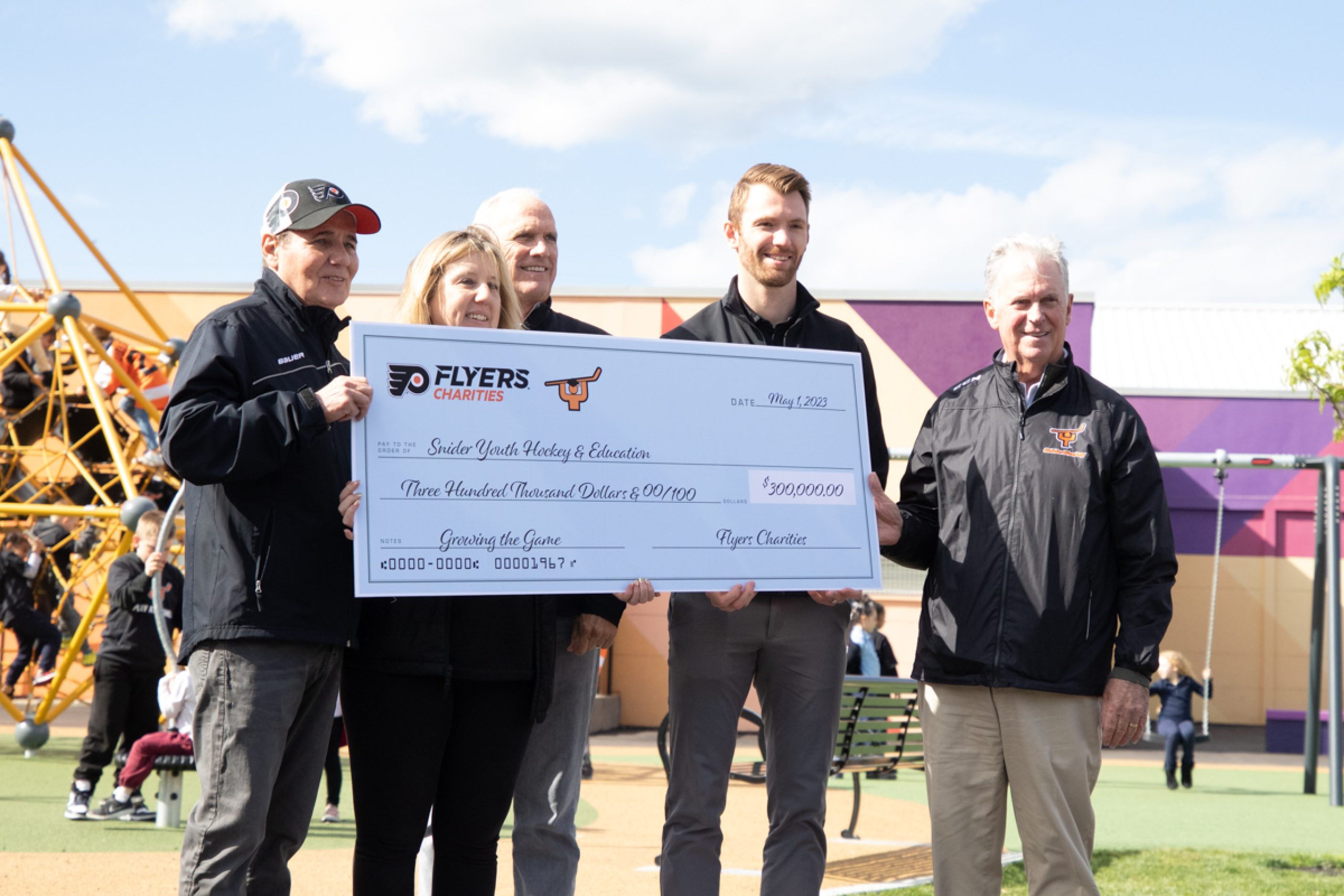 Scott Tharp, the president and CEO of Snider Youth Hockey & Education, thanked Flyers Charities for the financial and moral support.
"[The support] will allow us to enhance and deepen the programs and services that we do daily at this rink and seven other facilities in this city," Tharp said.
Snider Hockey has stepped in to support Scanlon Rec Center in the past. In 2011, the organization formed a unique public-private partnership with the City of Philadelphia to renovate five city rinks. At Scanlon, that renovation resulted in the rink becoming enclosed, pivoting from seasonal to year-round programming.
Notably, Snider Hockey's latest renovation to Scanlon is part of a recent series of partner renovations toward the rec center. Last summer, the pool became an oasis with new lounge equipment and artwork built by Tiny WPA in partnership with Philadelphia Parks & Rec. In November 2022, the basketball court got a touchup thanks to support from the Sixers Youth Foundation.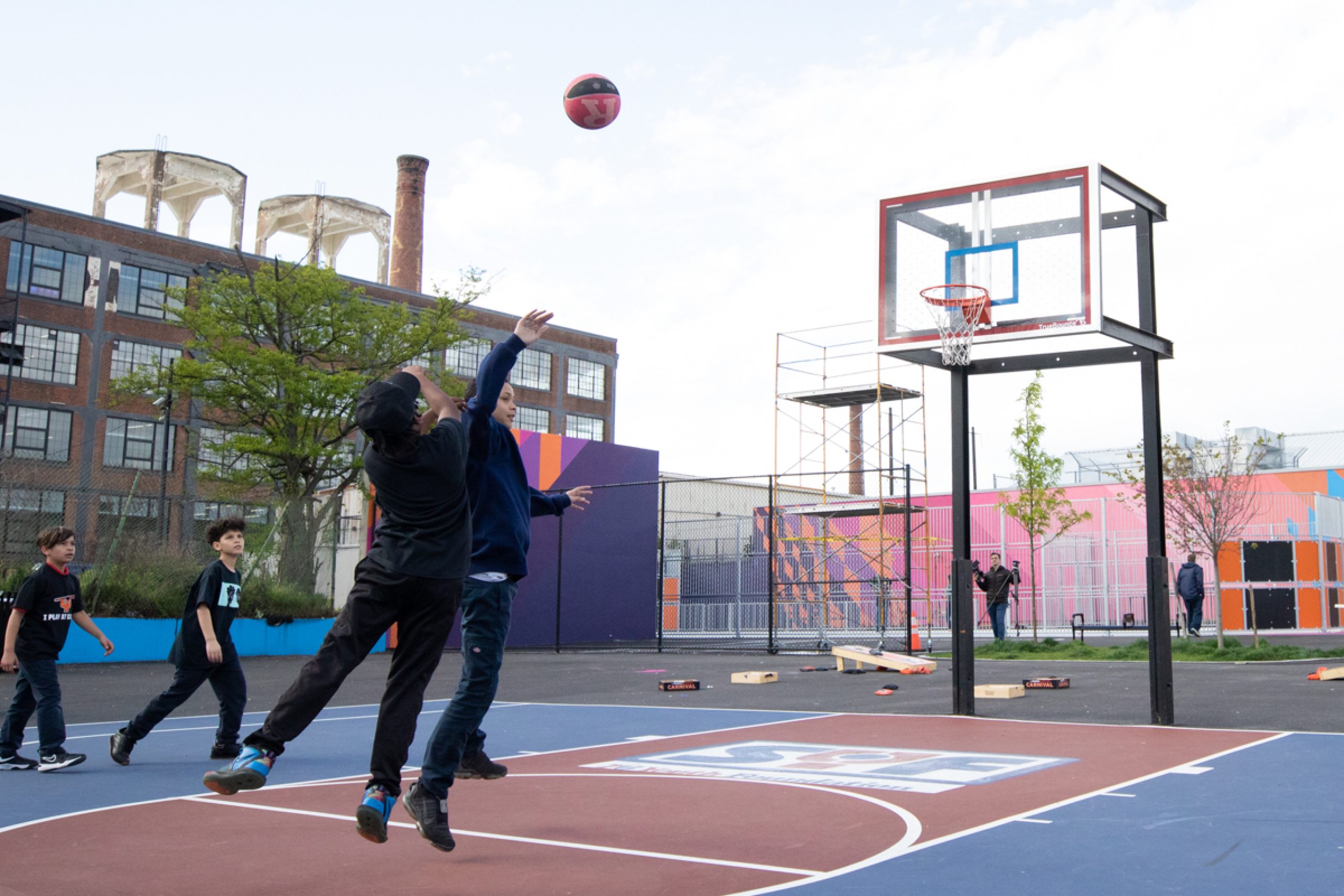 Heitzman Rec Center reopens after pandemic road bumps
Meanwhile, Heitzman Rec Center celebrated its grand reopening at 3631 Amber St. on May 4. The rec center has been closed since October 2021 as the COVID-19 pandemic pushed back the project's timeline. Heitzman reopened to the community on April 4, with an official celebration last week.
Several city officials were at the festivities, including Mayor Jim Kenney, who gave opening remarks.
"Public spaces in our neighborhoods, like the public rec centers, playgrounds, and libraries, are a vital element of city life," Kenney said. "And building thriving neighborhoods enhances quality of life everywhere throughout Philadelphia and is a core priority for our administration."
Impact Services led community outreach efforts to inform neighbors of project updates and receive feedback on what Harrowgate wanted to see at the space.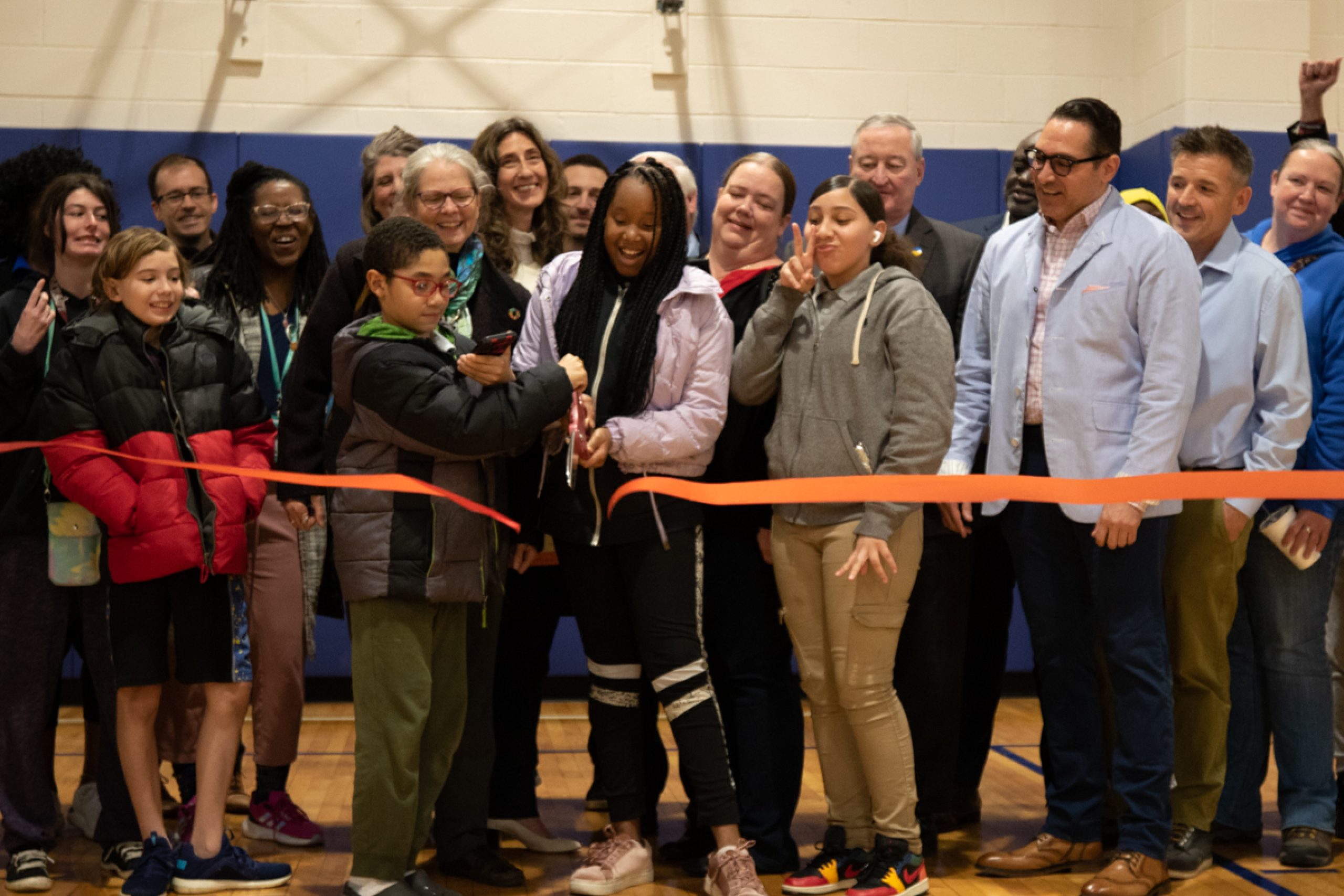 Changes to the site include:
New HVAC system
ADA-compliant restrooms
Renovated gym
New multigenerational play and fitness equipment
Renovated meeting rooms
Outdoor game tables
New basketball courts
Multipurpose sports pitch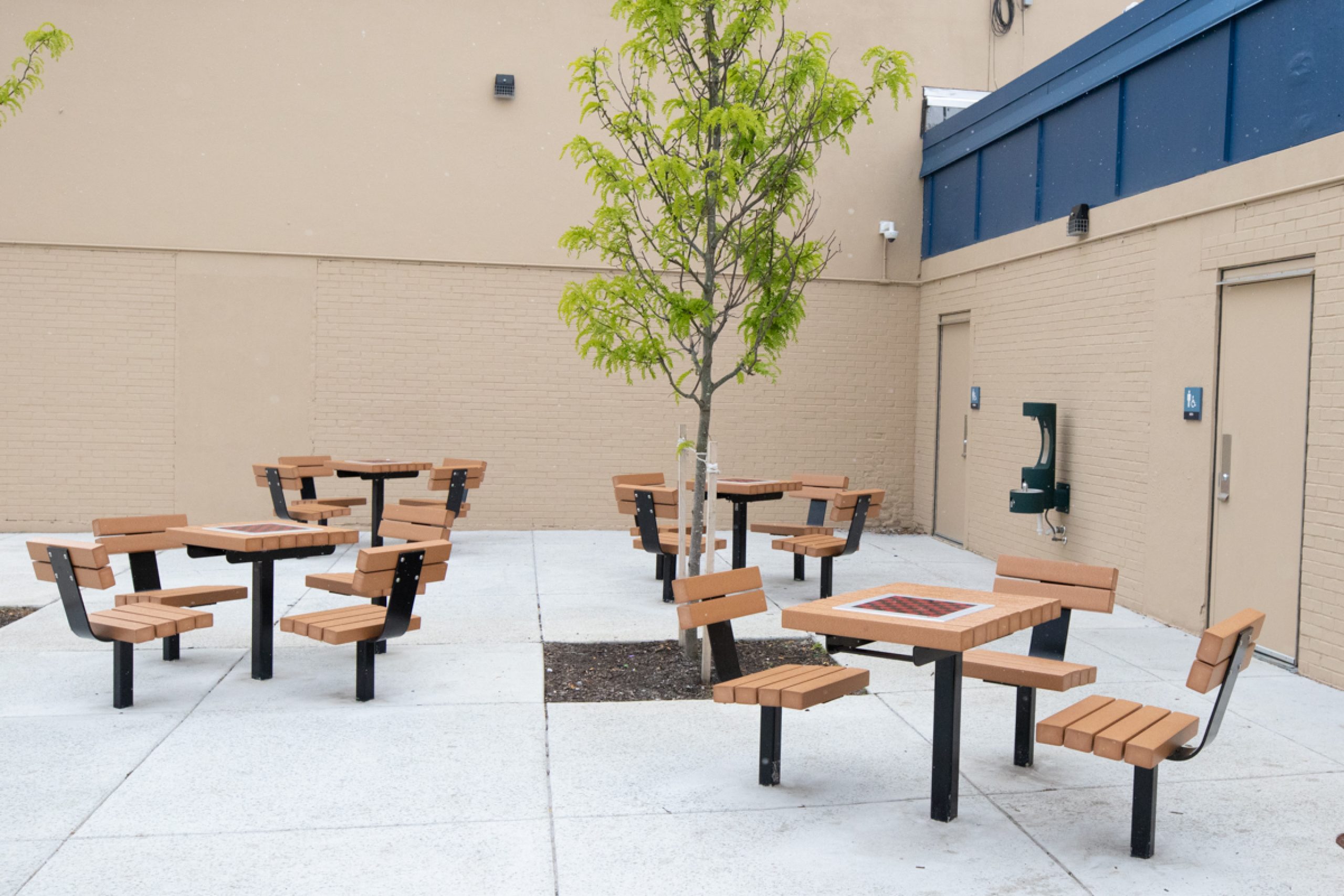 Safety improvements included a new fire alarm system, lighting, security cameras, and signage. Community members were also pleased to learn that Jackie Duamie, the rec leader at Heitzman, was returning to her role.
According to a press release from the City's Rebuild program, the Heitzman project cost $4.3 million to complete, and it was mainly funded through the Philadelphia Beverage Tax with the additional support of $1 million from the William Penn Foundation.
Shawn McCaney, the executive director of the William Penn Foundation, said the organization is committed to supporting Rebuild projects in the future.
City Councilmember Mark Squilla (District 1) said this was the first Rebuild project in his district. He recalled when he first met with Shannon Farrell-Pakstis, the president of the Harrowgate Civic Association. One of the first things she advocated for was Heitzman, which Squilla was unfamiliar with at the time.
"She made sure I knew where it was after that day," Squilla said. "As a representative of Harrowgate, it's so special to have organizations here and speak for the community. … That's one of the reasons why this site was selected as the first Rebuild site. But again, that doesn't happen without leadership."
Shannon Farrell-Pakstis reflected on the project's evolution, starting with the initial meeting eight years ago. The civic association was hosting one of its first monthly meetings (the first Thursday of each month at 6:30 p.m.) at Heitzman. Youth at the rec center stopped by and asked what was happening.
"They're like, 'We need swings. Get it done,'" Farrell-Pakstis said. "It's been eight years [since that meeting], but it's been 20 years since we've had swings at Heitzman."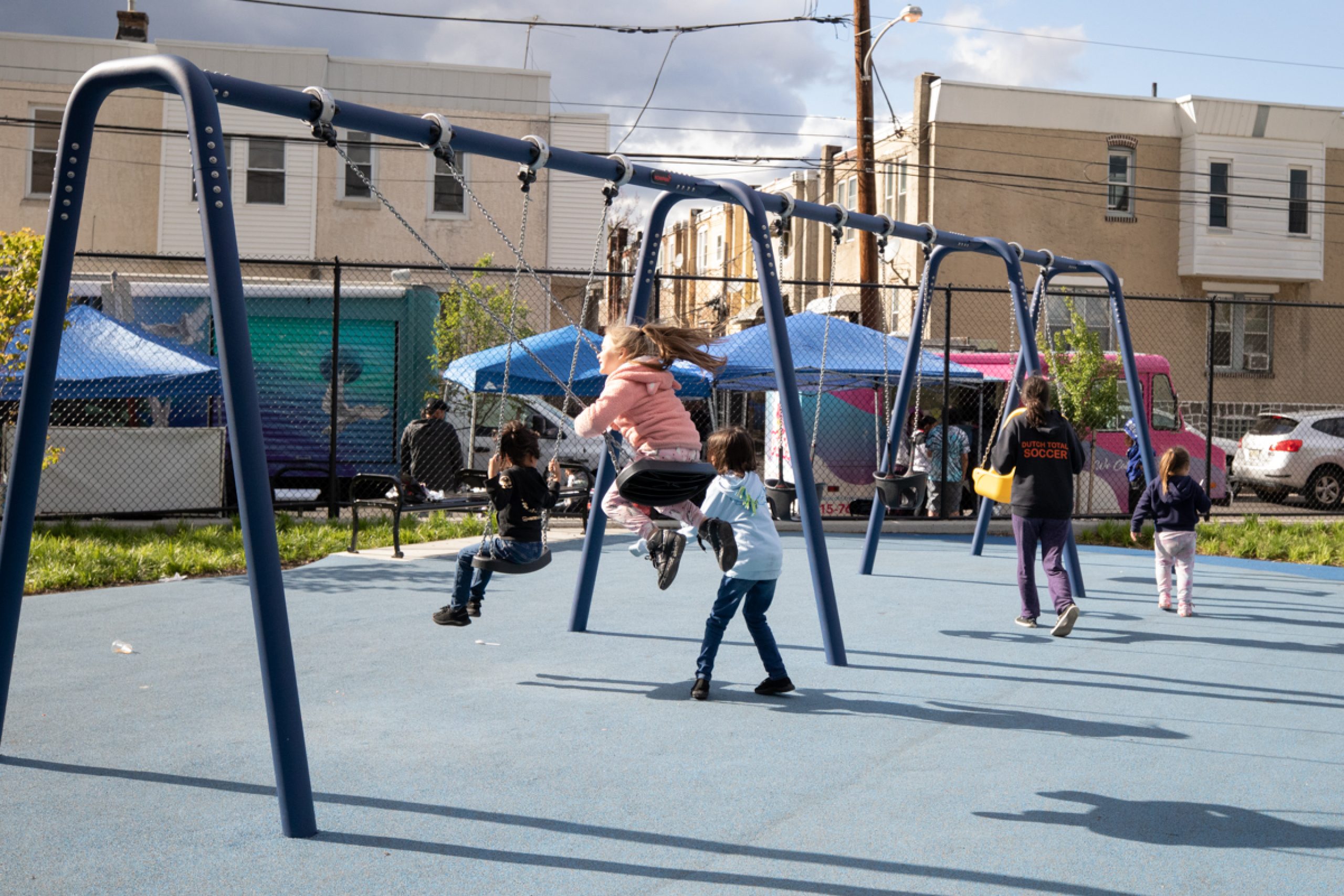 Farrell-Pakstis also mentioned her initial concerns about Rebuild and the beverage tax as a way to fund the renovations, but eight years later, the community is celebrating a new facility.
"And because sometimes doing the right thing isn't always the popular thing, we benefited from it," Farrell-Pakstis said. "We don't always benefit from everything, but I will say that we have benefitted from our relationship with Mayor Kenney."
Next year, with redistricting, Heitzman will move into District 6 under City Councilmember Mike Driscoll. During his remarks, Driscoll joked that the new rec center was like a gift being wrapped and given to him but that it was his responsibility to preserve and take care of it.
"Mayor Kenney, you have our commitment – Councilmember Mark Squilla and I – that whoever the next mayor is, we're going to continue your legacy of doing all the wonderful things you've done for the children in the city," Driscoll said.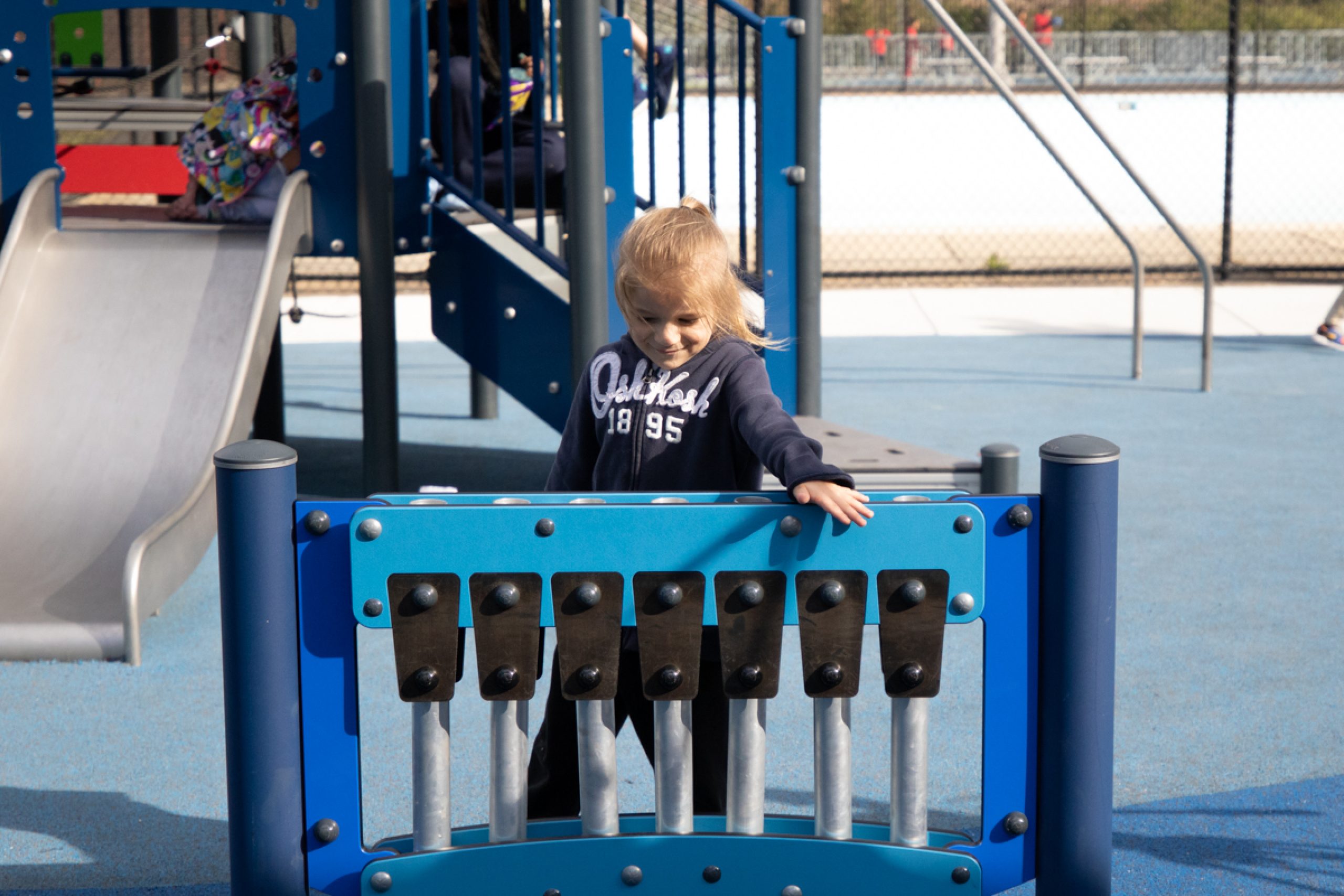 Driscoll recalled memories of playing at the Heitzman ball field 30 years ago and that plenty of balls landed on the now-repaired roof.
"I suspect, from thirty years ago, that those balls were up there, and you just took them off of the roof recently, so we are cleaning up the environment too," he said with a laugh.
At the end of the press conference, community stakeholders and project leaders gathered together in the center of the gymnasium to cut the ribbon, officially reopening the space.
Afterwards, the children immediately ran out to try the new playground equipment.
Next to benefit locally from Rebuild is McVeigh Recreation Center. Meetings regarding the project are on the third Wednesday of each month, 6-8 p.m., at 400-64 E. Ontario St.
---
Editors: Zari Tarazona / Designer: Siani Colón