Three months ago, The Ruth Street Community Garden was an abandoned lot with milk crates, trash, and painted-over graffiti. On Saturday, Oct. 17, the garden came to life at its first community event, 'pumpkins in the garden,' where families decorated pumpkins, planted flowers, and brainstormed ideas for future gatherings.
Located at 3049 Ruth St., the community garden is the first of many efforts of the Philly Unknown Project to build connections between Kensington residents through family programming.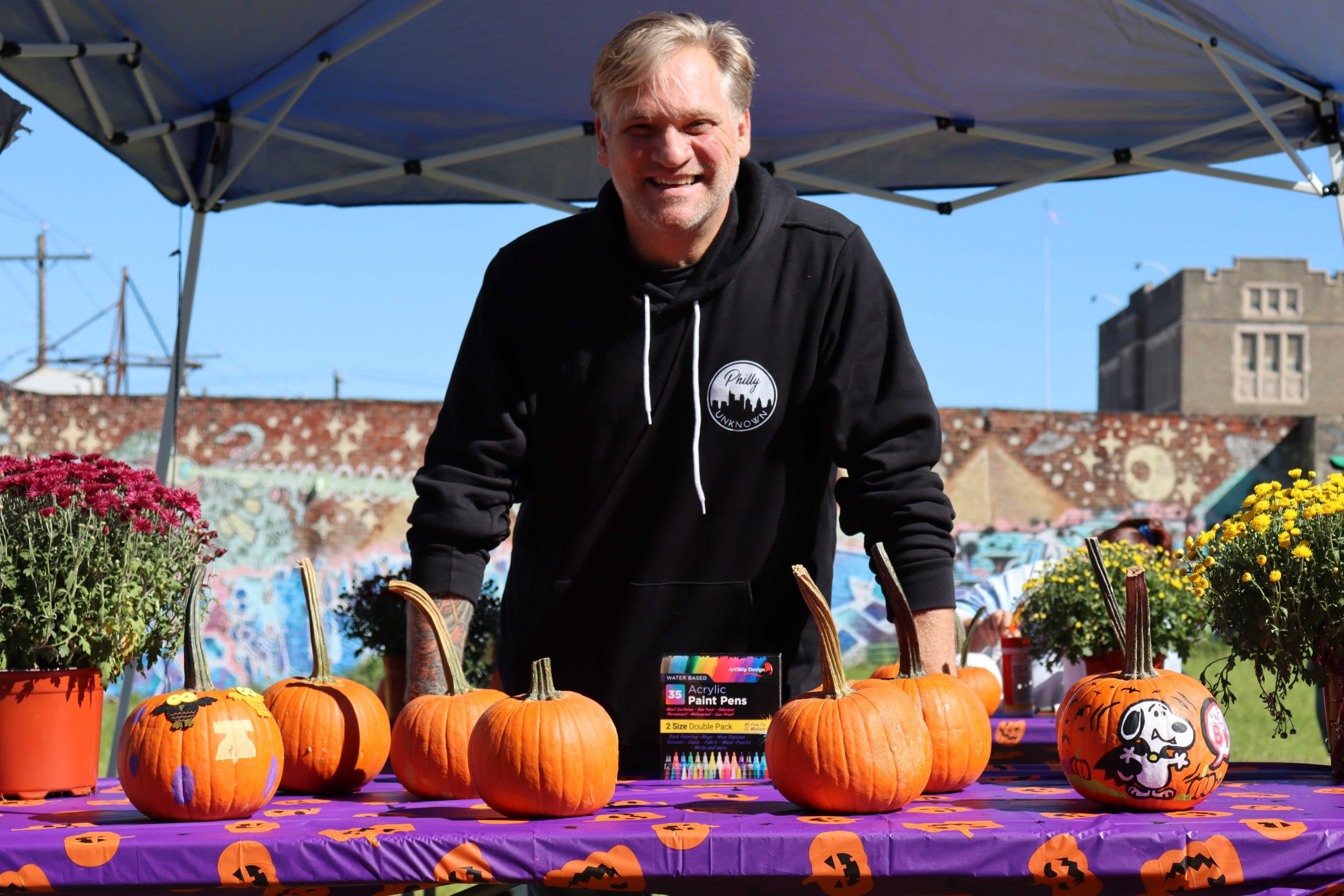 "In Philadelphia, you have to travel to Center City or Penn's Landing for all the fun events," said Britt Carpenter, the founder of the Philly Unknown Project and a Kensington resident. "Nobody comes to Kensington for a fun event. It's so important to show residents that live here, and the rest of Philly, that Kensington is a fun neighborhood just like every other neighborhood in Philadelphia."
Philly Unknown Project is a local organization that advocates for and provides resources to people experiencing homelessness in the city. However, Carpenter believes that residents with housing also have needs that aren't met, like community connections.
Events like Saturday's 'pumpkins in the garden' are meant to show neighbors that live in Kensington that people in the community care about their well-being, Carpenter said. The Philly Unknown Project's director of engagement, Melissa Berkowitz said she wants residents to take part in deciding how their community garden will unfold.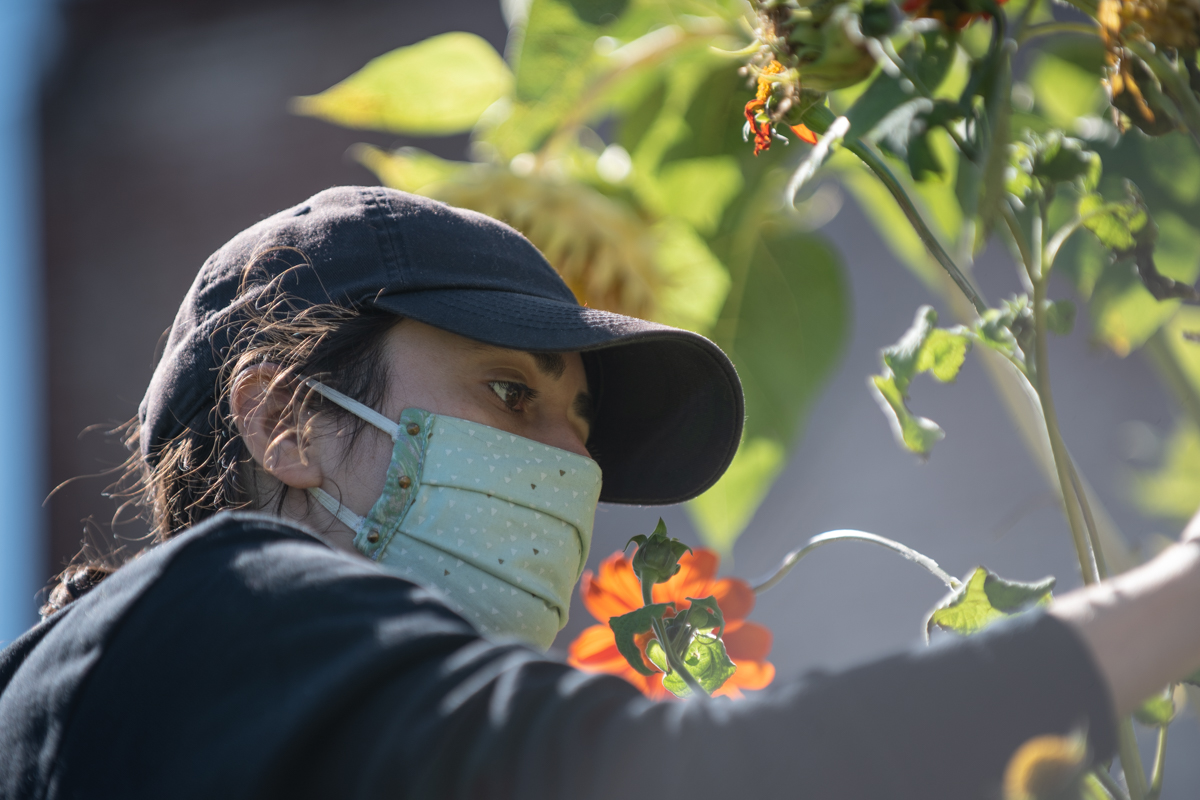 "The more people who we connect with, the more that [the garden] grows," Berkowitz said. "Because we don't know what's best for everyone else, and we don't always have the best ideas, it's ground up from within the organization."
Upon entering the event, families were able to choose a pumpkin to paint their favorite Halloween characters on, or unwind in the garden with some donuts and apple cider. Kensington resident Joan Dansette attended the event with her two daughters, who worked with local artist J.C. Zerbe to paint Jack Skellington-themed pumpkins from the movie "The Nightmare Before Christmas."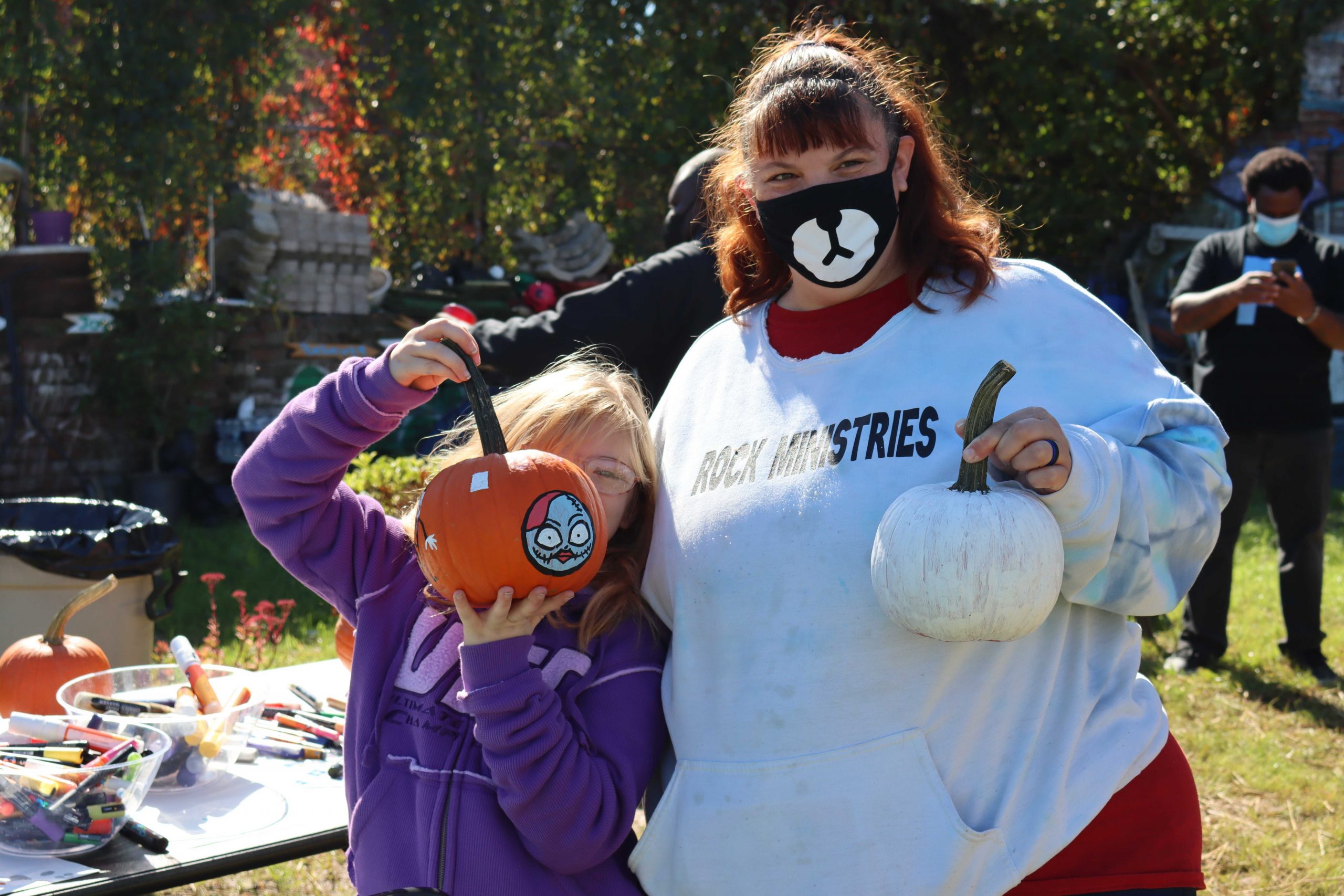 Other residents said they enjoyed the ability to walk their dogs through freshly grown, trash-free grass. Members of Philly Unknown also tended to the garden's raised flower beds.
"We have so much to get engaged with here and so much to give back to the community," Carpenter said. "We're just hoping that more people come to appreciate it all."
This Thursday, Philly Unknown will officially break ground on the main section of The Ruth Street Community Garden, and in the following weeks, they'll host family events similar to this past Saturday.
To learn how to get involved in the garden and attend community events, reach out to the Philly Unknown Project on Facebook or by email.
[Best_Wordpress_Gallery id="17″ gal_title="Pumpkins in the Garden"]
---
Editors: Zari Tarazona, Claire Wolters, Siani Colón / Designer: Henry Savage
What did you think about this story? Send a note to editors@kensingtonvoice.com, and we'll consider publishing it in our Voices section. You can also tell us what you think in person at our neighborhood events.