Jesus Caraballo, a Harrowgate resident and parent, learned about the Peace & Play Day event after he noticed organizers setting up outside Scanlon Recreation Center that same morning on Saturday.
"It's nice for the kids," Caraballo said. "I come here at least two or three times a week with the kids to run around and play. It's nice. It's something new for a change."
The Block Gives Back, a Tacony-based nonprofit organization, hosted its annual Peace & Play Day in Harrowgate this year. The day-long celebration, which usually includes family-friendly activities and entertainment, moves to a new location every year. The goal of the event is to build community cohesion and take residents' minds off the city's stressful conditions for one day of peace and fun.
The Block Gives Back started forming around 2011 when the founders were still attending Abraham Lincoln High School. Not satisfied with the status quo, they wanted to address citywide issues through direct action.
Hakeem Ruiz, cofounder and vice president of The Block Gives Back, said the organization wanted to empower Philadelphians to take ownership of their communities by looking out for their neighbors and supporting small businesses.
"We want to be leaders of our community," Ruiz said. "We try to create events and opportunities to inspire others to do the same."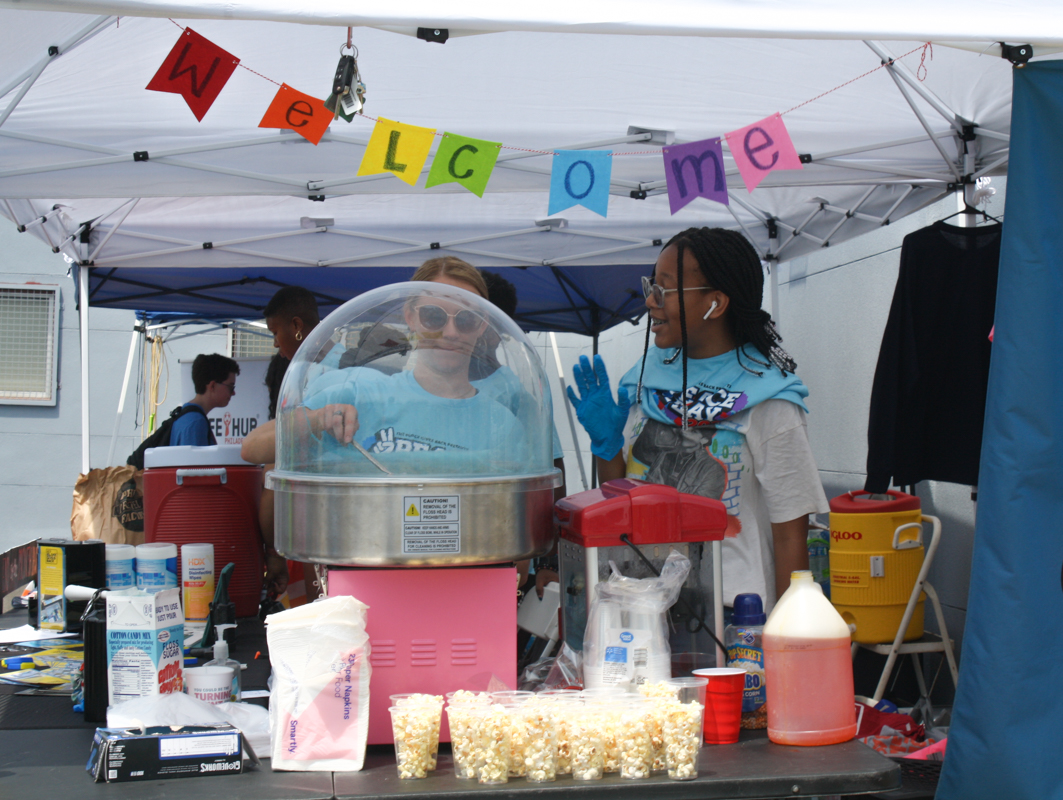 Although the Peace & Play Day is the organization's core event, the group also serves Kensington and other Philadelphia neighborhoods year-round through block clean-ups and food distributions. Since last year, the organization has expanded its work after receiving a grant from the Kensington Community Resilience Fund.  
"It means a lot to me to see this event grow from what it was and that we could still be out here in the name of peace, having fun," Ruiz said. "No matter what negativity we have in our houses and in our worlds and lives, this is an opportunity to get some fresh energy."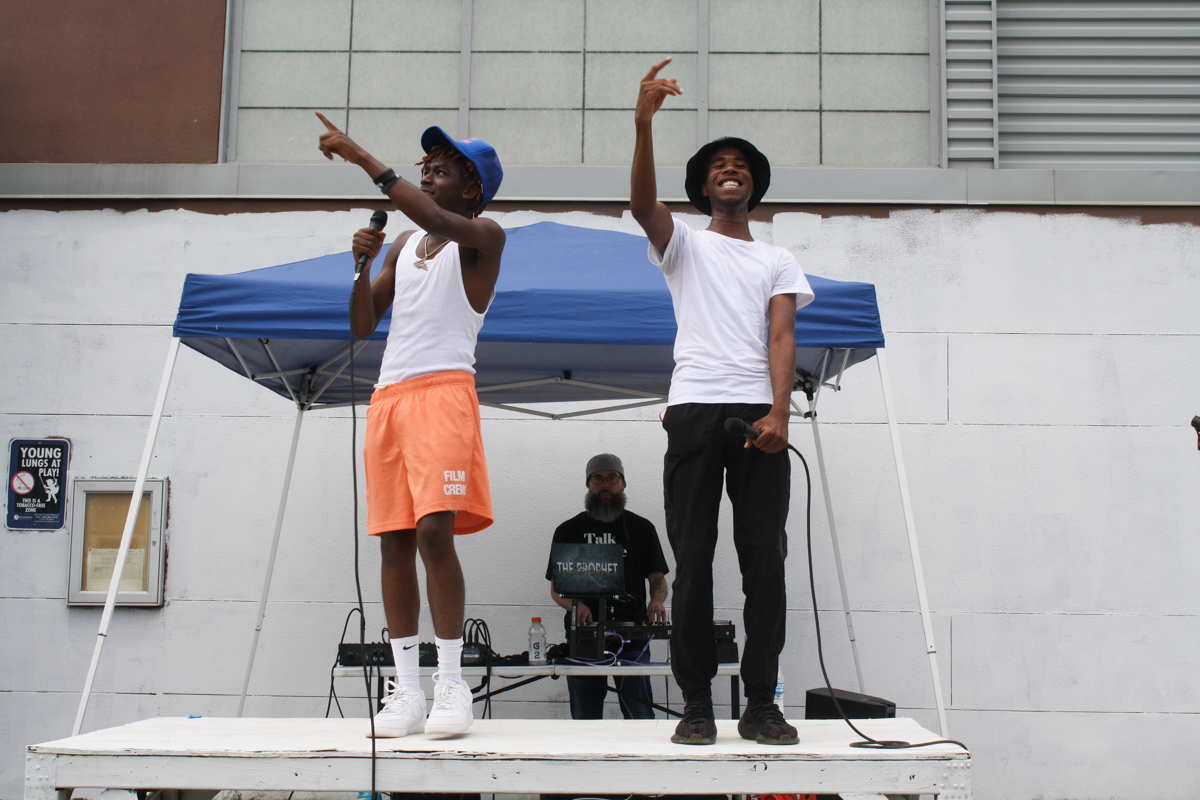 'I hope families know that they're not alone'
At the event, organizers had activities, entertainment, and resource tables spread throughout the rec center's sports fields and playground. Adults, families, and youth participated in group sports, like volleyball and kickball. Large bouncy houses were also set up on the field for children to jump on. Near the playground, people were getting their faces painted by an artist or using chalk to draw on the pavement.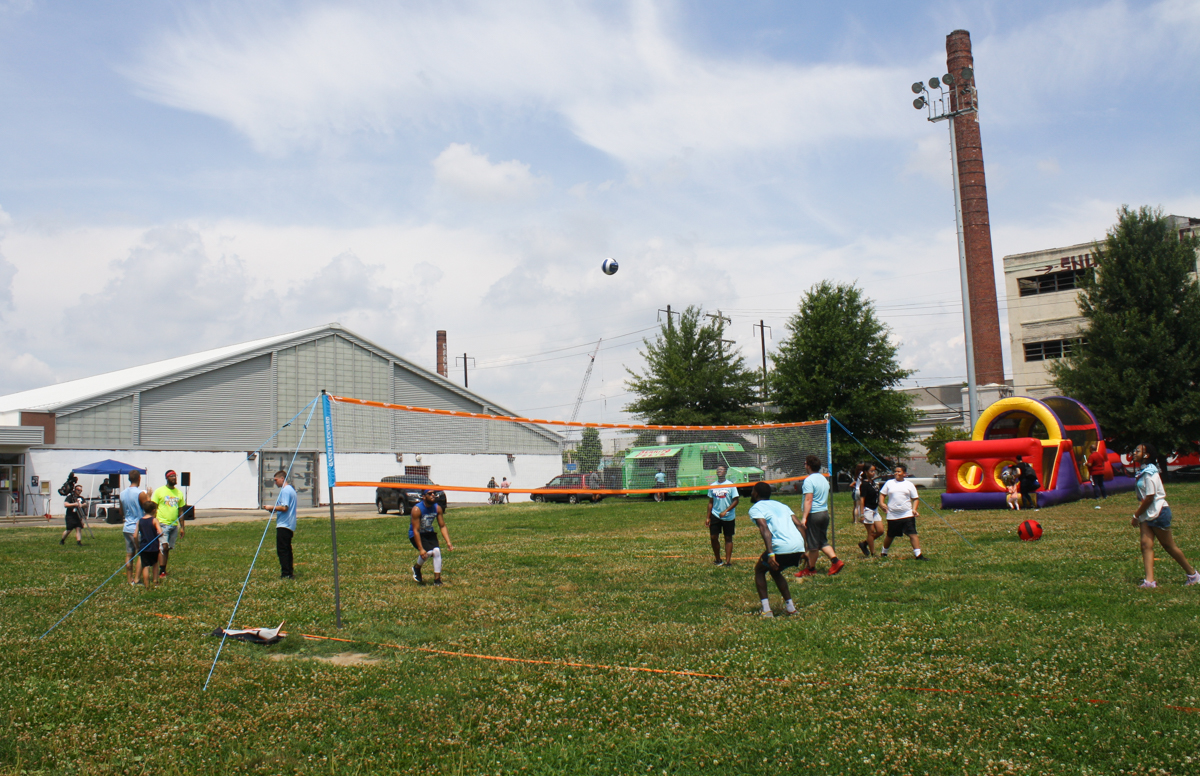 Community organizations such as Ahari Homes, Bebashi, Oak Street Health, Paragon Home Care, the Philadelphia Department of Public Health, Philadelphia Prevention Partnership, SafeHub, and Turning Points for Children provided resources for community members to take home. Philly Truce, a local gun violence prevention app that connects community members with trained mediators, ran a raffle with various prizes.
For eventgoers wanting to test their physical strength, Gunz Down Gloves Up demonstrated boxing moves and punches. Founded by Dwayne Fletcher, a Southwest Philadelphia resident, the nonprofit organization teaches free basic boxing classes to youth and adults.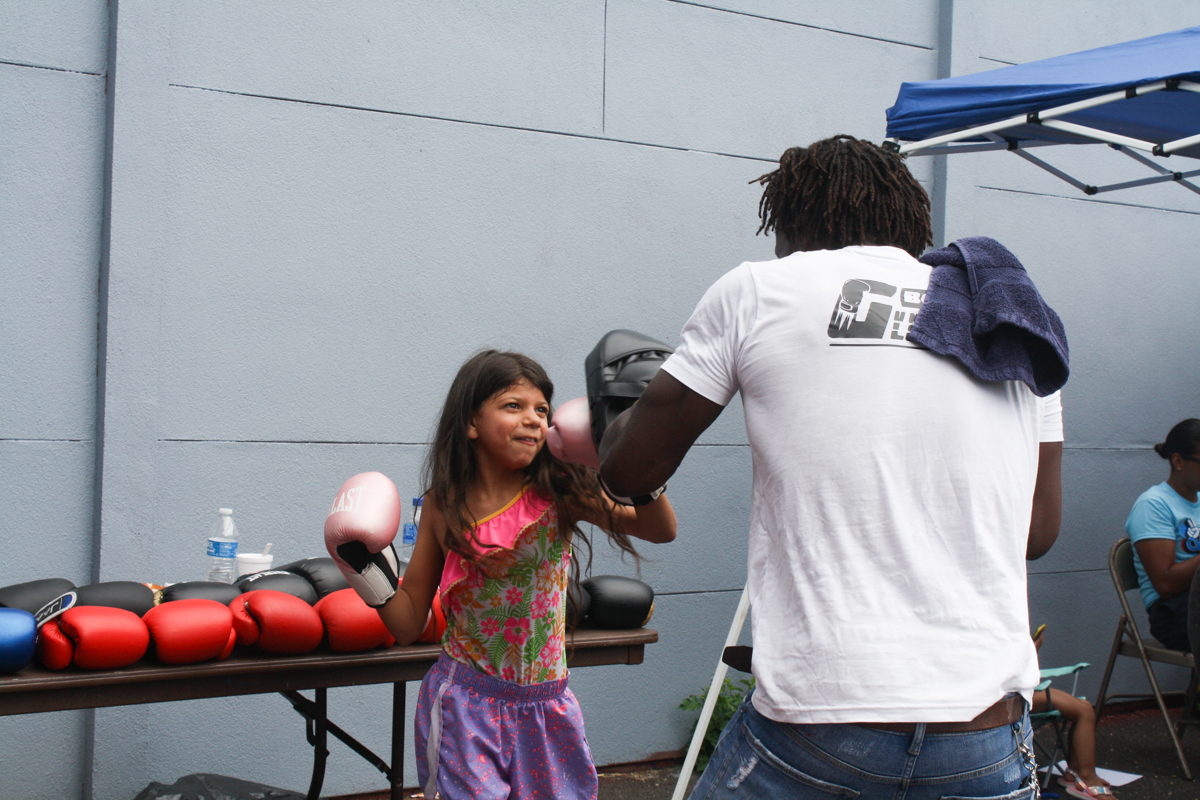 Local artists MPR Drilla, Raw.Deen, Wiz, and Deladier performed their music on the main stage throughout the day.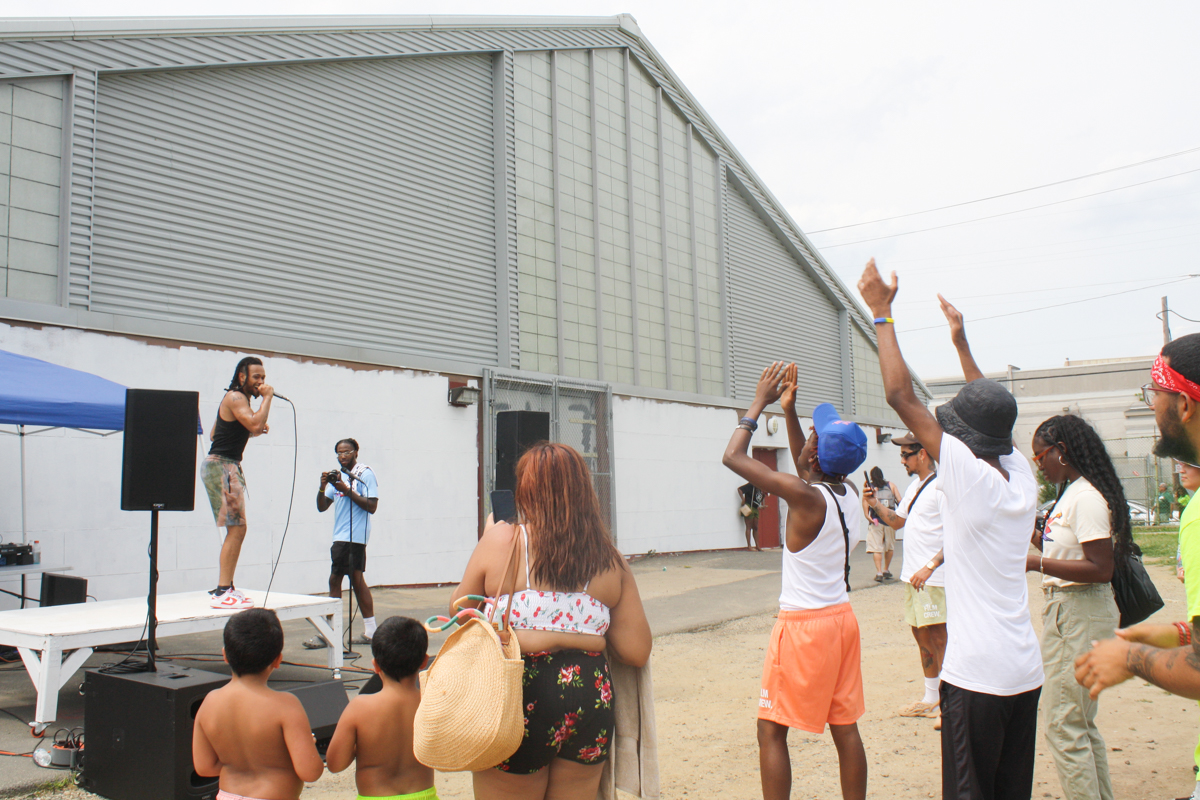 Nicole Smith, a Turning Points for Children employee tabling at the event, said it was a wonderful time. 
"It's great to see the community come together and for this to be a safe, fun space for the kids," Smith said. "I hope that families know that they're not alone and that there's plenty of organizations that care for the community, and we're available to help them in any way we can."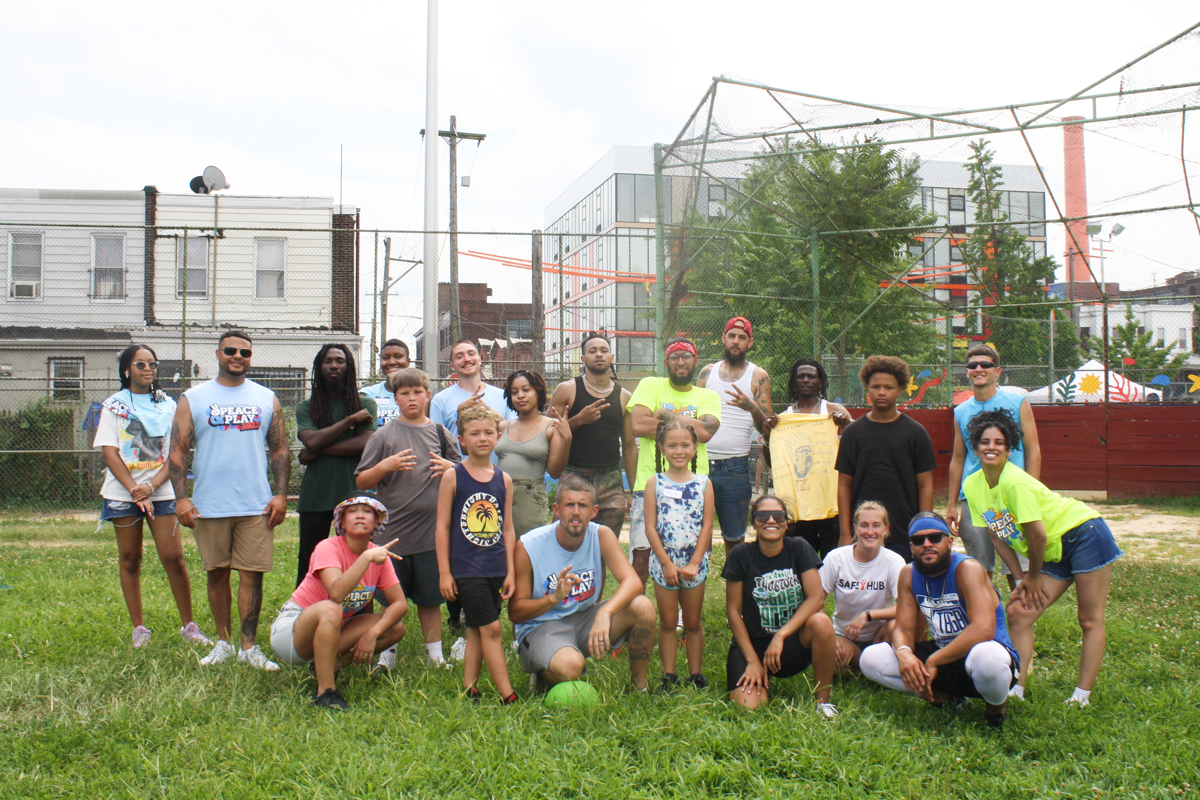 Anyone interested in volunteering or partnering with The Block Gives Back can visit the organization's website or office at 6831 Torresdale Ave.
Have you been affected by gun violence in Philadelphia? Click here for free resources from Up the Block, a project created by The Trace, a nonprofit newsroom covering gun violence.
---
Editors: Zari Tarazona / Designer: Siani Colón