Funded by Mural Art's Neighborhood Yes Fund, Harrowgate resident and Bensalem High School art teacher Carly Noella Najera helped a group of students and community members create a mural of flowers at Scanlon Playground in Harrowgate this fall.
The Neighborhood Yes Fund supports community projects led by residents who live in the neighborhoods of the proposed projects. Najera's students from Bensalem, PA, and students from Mastery Charter School Lenfest Campus in Philadelphia designed the mural. The Harrowgate Civic Association approved the final design, Najera said. 
"The idea was to have students from all backgrounds collaborate and use art to bring young people together and to bring joy to the community," she added. "I am really focused on harm reduction where our children play."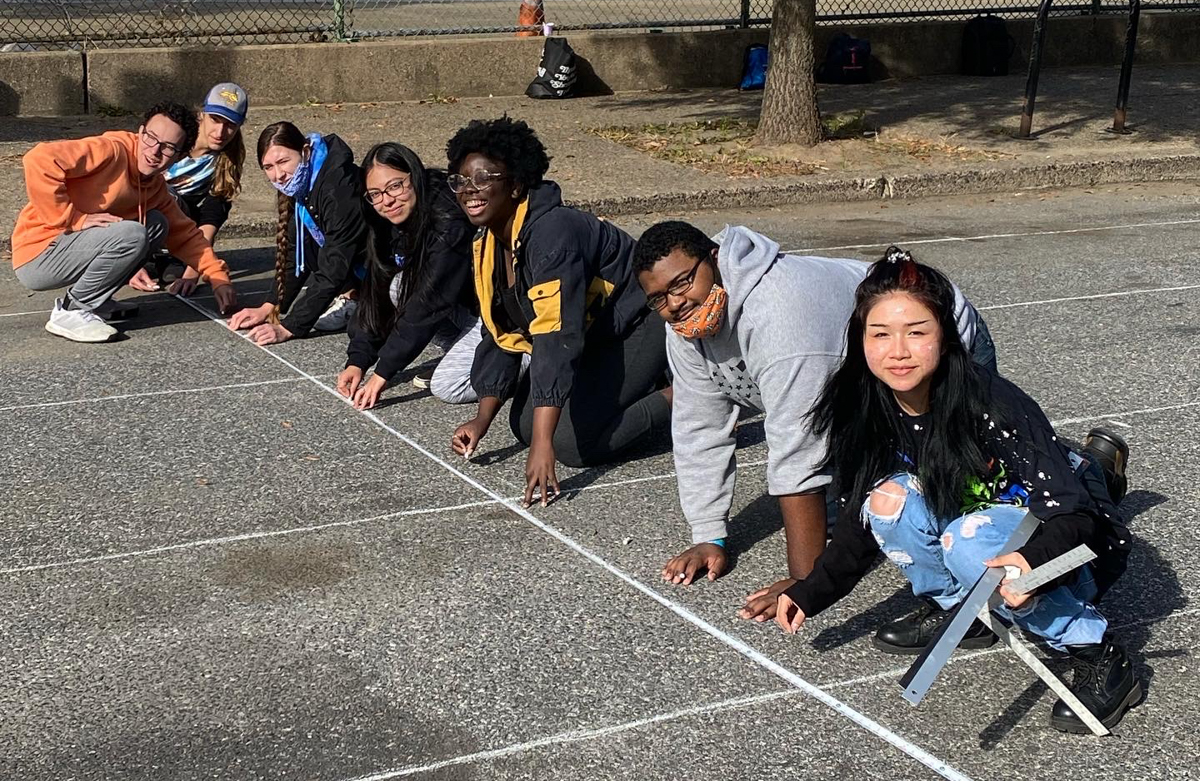 Najera and the students painted the mural at the playground on Nov. 11 and 15.
Adriana Moran Garcia, an environmental justice FAO Schwarz fellow at Mural Arts, assisted Najera with the project management and scheduling process before the mural painting. Garcia told Kensington Voice that Mural Art's mission with the Neighborhood Yes Fund is to help community members develop the projects they want to see in their neighborhoods. 
"They're the experts in those communities," Garcia said. "We're basically following their lead and trying to be there as much as possible."
Throughout the painting process, Najera said that both groups of students bonded with each other and attracted the attention of nearby community members who then came out to the playground to observe the mural painting and help with cleaning.
Oak Bediako, one of Najera's art students, said it felt good to do something for the Harrowgate community, and she had a fun time painting the mural with her classmates despite the cold weather.
"Something I took from that was just diving headfirst without hesitation," Bediako added.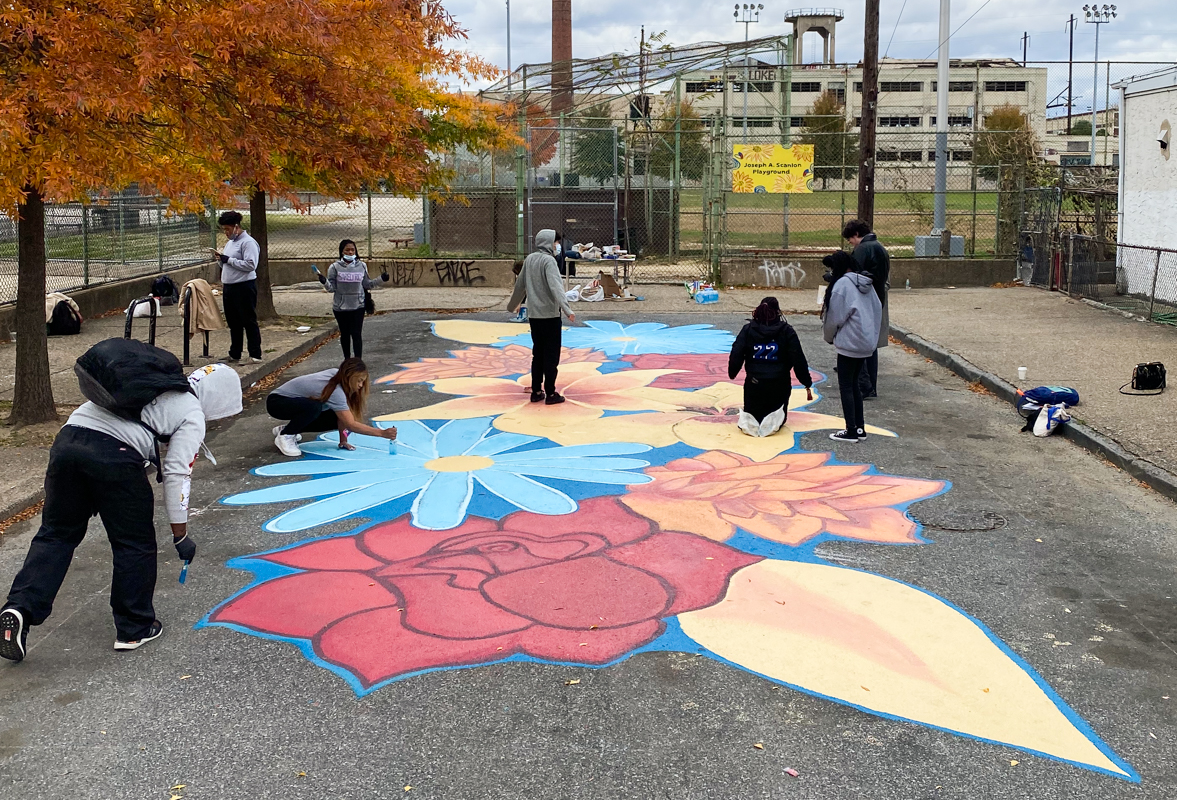 Najera, who lives in Harrowgate and also coaches the Kensington Soccer Club, said the mural project was an opportunity to better her community and provide her art students with a positive experience.
"It was really nice for my suburban students to be in a neighborhood where, quite honestly, they were afraid of," she added. "And see that all the residents were just really kind people trying to help them."
After Najera posted the finished mural on her Instagram account and community Facebook page, she said she received positive feedback from community members, and some even asked for more murals to be created by the group.  
"I would love to continue to do this," Najera added. "I would love to continue bringing communities together through art and making safe spaces for children where they feel they can be creative."
---
Editors: Solmaira Valerio, Zari Tarazona / Designer: Henry Savage