Prevention Point Philadelphia hosted its first-ever LGBTQIA+ Pride event on June 25. As a public health organization founded on harm reduction principles, a majority of the knowledge about effective and compassionate care can be attributed to the LGBTQIA+ community, states Prevention Point. The organization originally formed 30 years ago as a grass-roots syringe service in 1991, during the peak of the HIV/AIDS epidemic.
"The block party was a beautiful reminder of what we gain when we build a shared sense of local culture and community," Prevention Point said on their Instagram account.
Hundreds attended the community Pride block party.
Hip-hop dance crew FGK and The Pulse Kidd got the party on Monmouth Street started with their dance moves — entertaining party goers who were strutting down the Kensington catwalk. Soon after was local Michael Jackson impersonator, Steven Jackson. The North Philly resident donned the iconic single sequin glove and embodied the artist in performances of songs "Billie Jean" and "Thriller," moonwalking towards Kensington Avenue.
Although he can dance to multiple genres such as salsa and bachata, he said he preferred dancing to and as Jackson.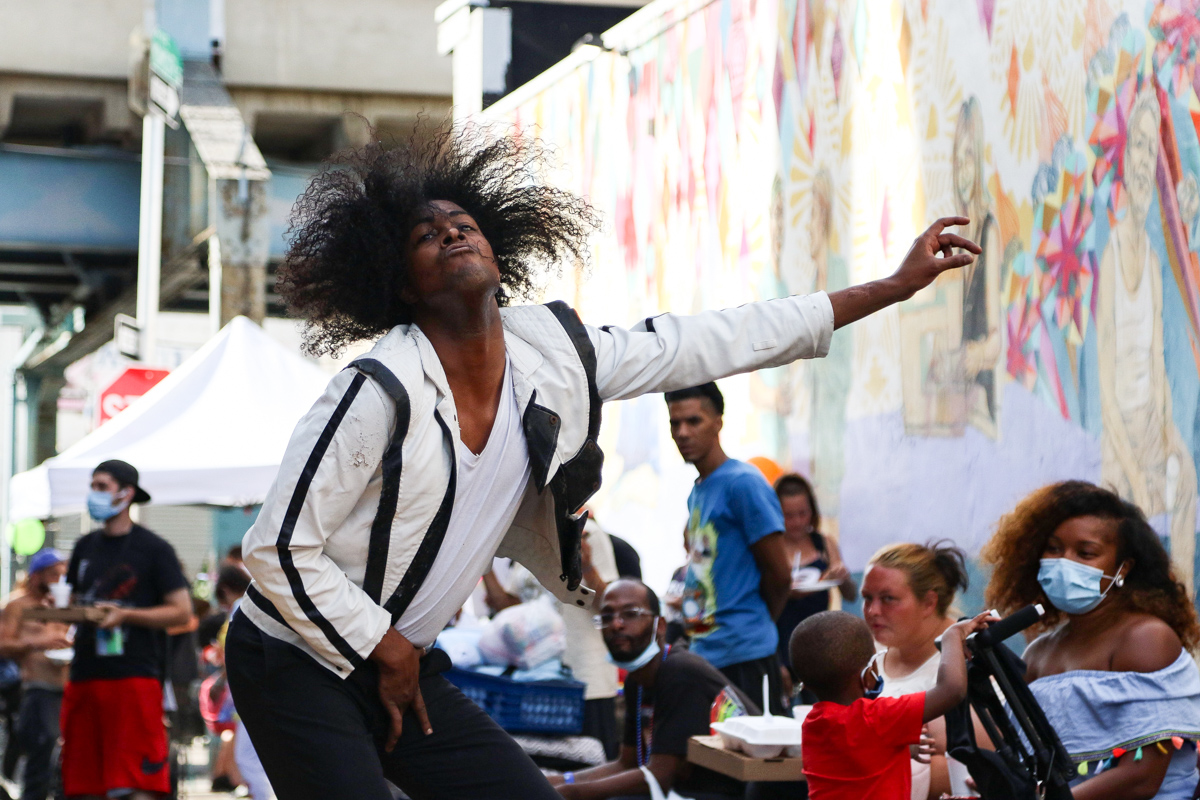 Local drag queen, Marcha Pisces, wowed the audience for the second half of the event with three lip-sync performances in dazzling gowns to musical legends Diana Ross and Whitney Houston. Throughout their performance, they executed the elements of vogue, including the duck walk.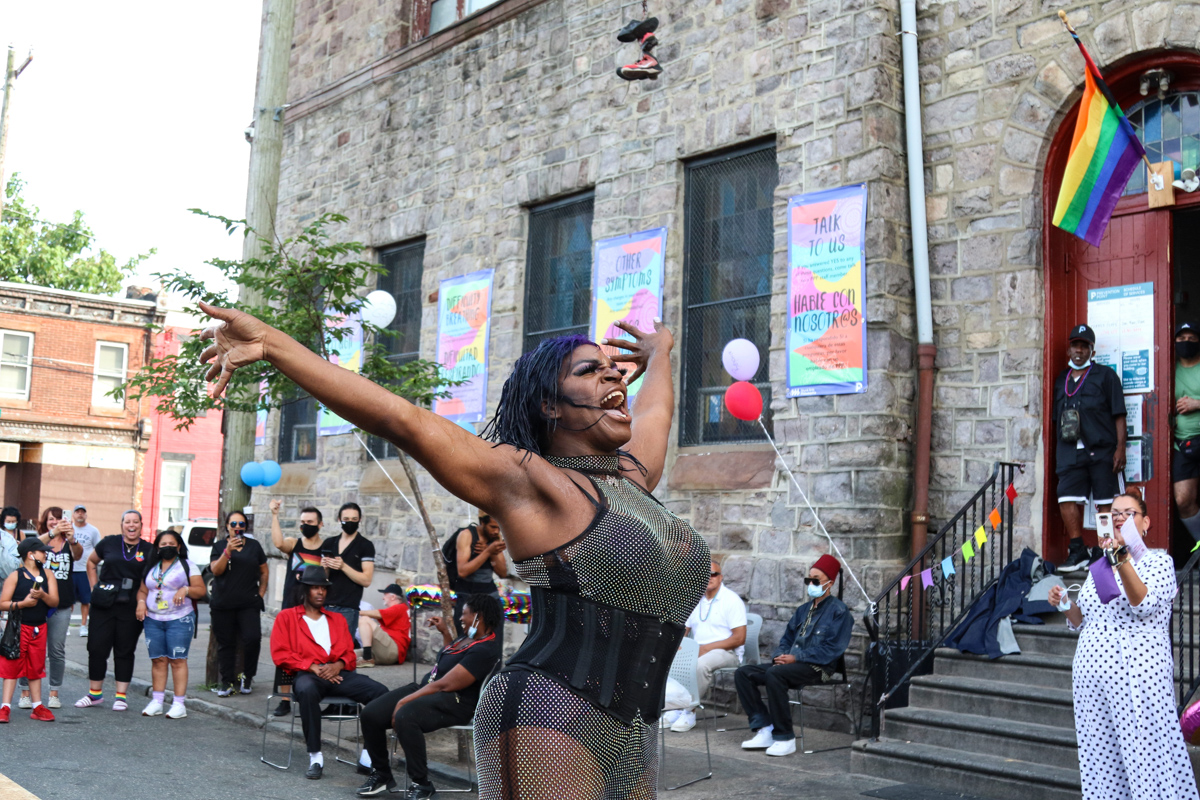 Music was provided throughout the event by DJ Nils. In between the special performances, community members took to the street and danced. Terrie Hawkins, PrEP Counselor, gave away free condoms and offered education on contraceptives at the safer sex resource table. The block party also included free food, goodie bags, games, and a raffle for prizes such as Visa giftcards.
"I know [Pride] means so much to everyone here as much as it means to me," said Tiffany Rodriguez, a medical case manager for HIV Services at Prevention Point who co-organized the event. "Harm reduction is queer. Pride is very much Black and Brown."
To view more photos from the event, click through the gallery below.
[Best_Wordpress_Gallery id="51″ gal_title="PPP Pride"]
Photos by Solmaira Valerio
To find LGBTQIA+ resources in Philadelphia, check out our resource guide here.
---
Editors: Henry Savage, Jillian Bauer-Reese / Designer: Henry Savage