Kensington's Sheridan Elementary began the school year with a new name, Gloria Casarez Elementary School, and a Pride flag-raising ceremony. The change honors the late Casarez, a queer woman and former Kensington resident, who served as Philadelphia's first director of the Office of LGBT Affairs.
The school's new name has been in the works since last year when institutions around the country started to reject its namesakes with problematic or racist legacies.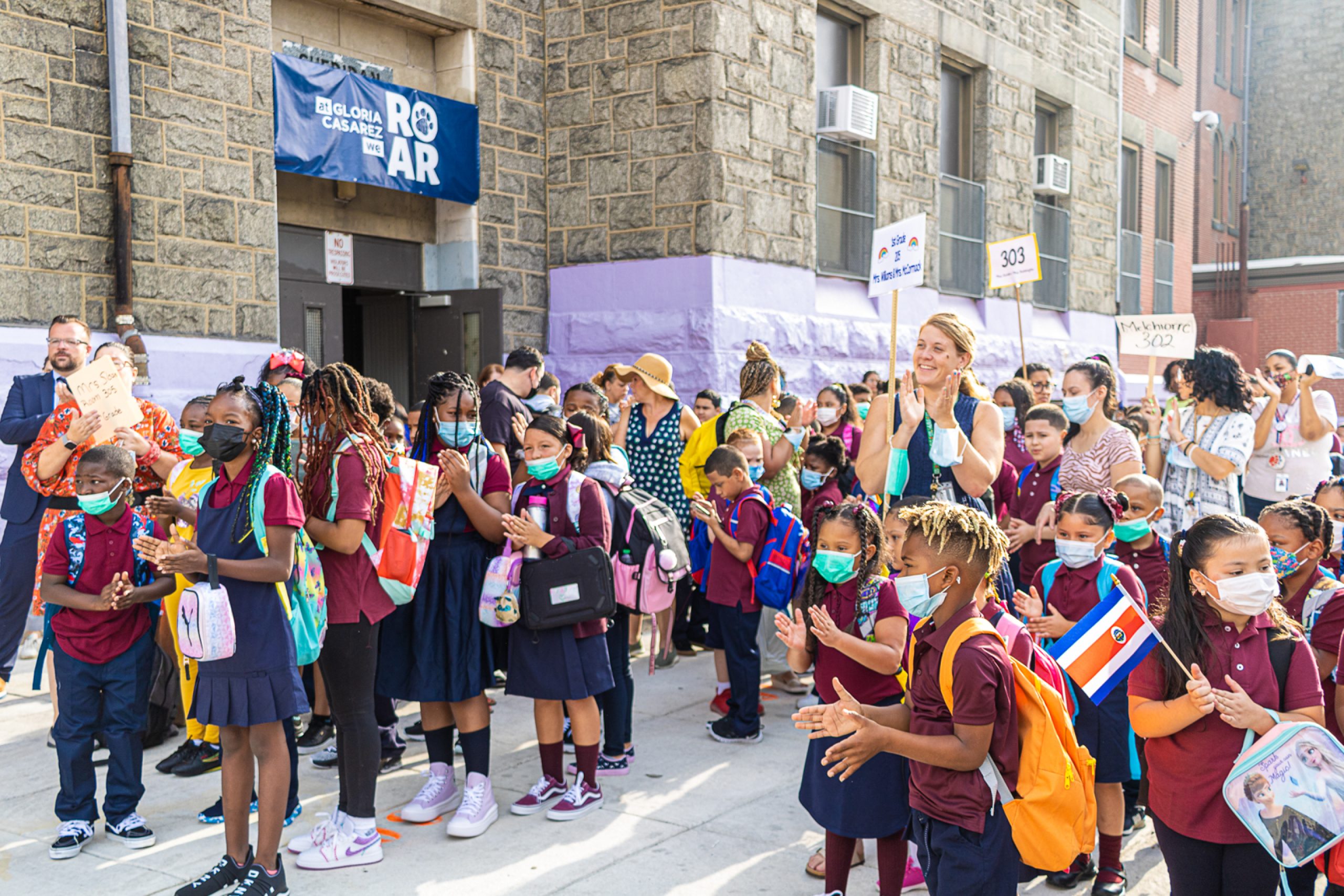 In May 2022, the Philip H. Sheridan Elementary School community voted on a new name for the school. Gloria Casarez Elementary was chosen with 46% of the majority vote. Casarez, who passed away in 2014 from breast cancer, attended the elementary school as a child.
To start the 2022-23 school year, Gloria Casarez Elementary hosted its first United States and Pride flag-raising ceremony with students, teachers, and guest speakers on Aug. 29.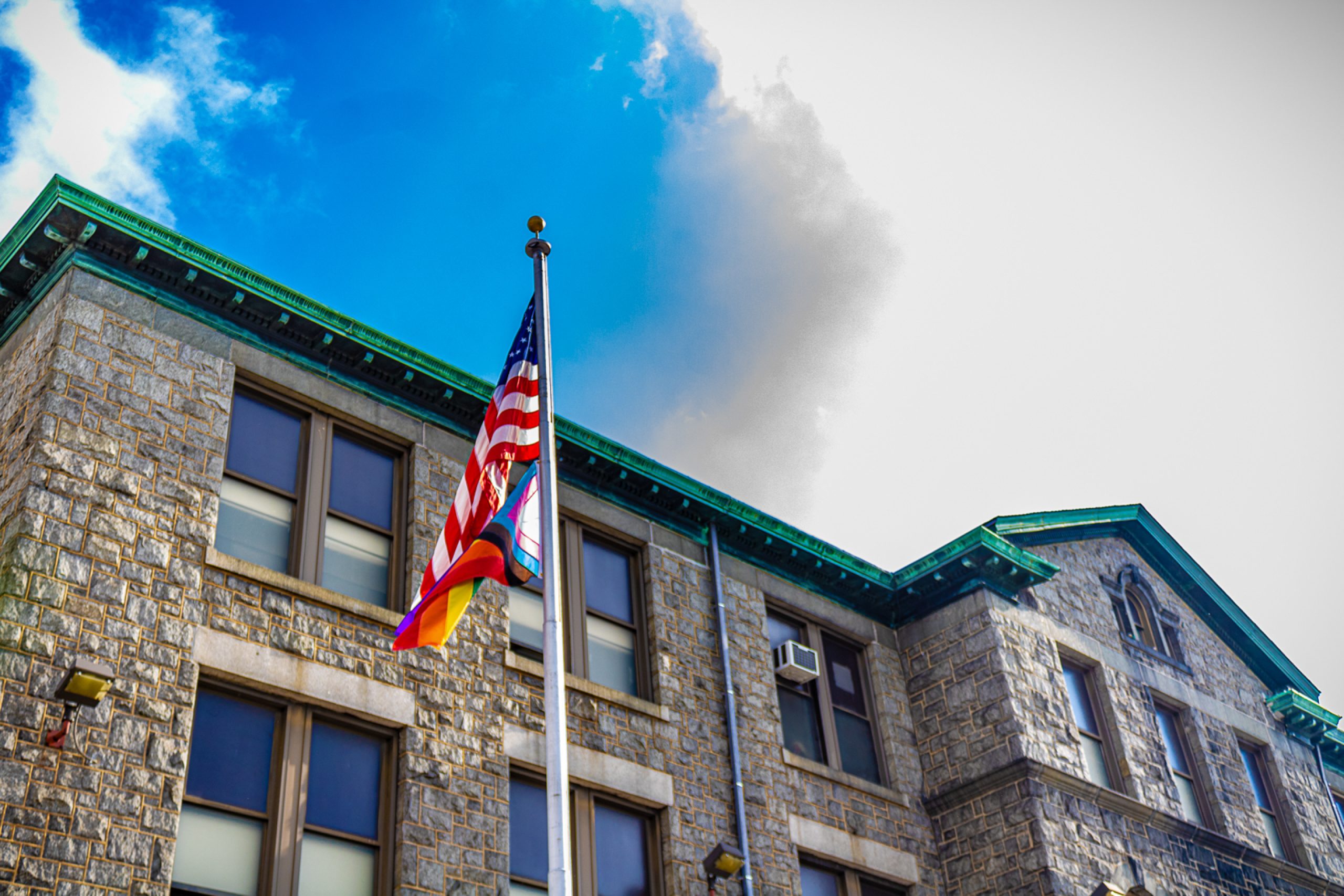 According to a press release from the school, the raising of the Pride flag was a tradition Casarez started at City Hall while serving as the director of LGBT Affairs from 2008 to 2014. The elementary school plans to continue this back-to-school tradition to honor Casarez and further promote inclusion and belonging.
"Today is such a special day for our community and for me, personally, as today, we are proud to donate a rainbow flag in honor of my predecessor, the late great Gloria Casarez," said Celena Morrison, the director of LGBT Affairs. "Gloria served as executive director for years and became known both in Philadelphia and beyond as a champion for the most marginalized and the most vulnerable in our community."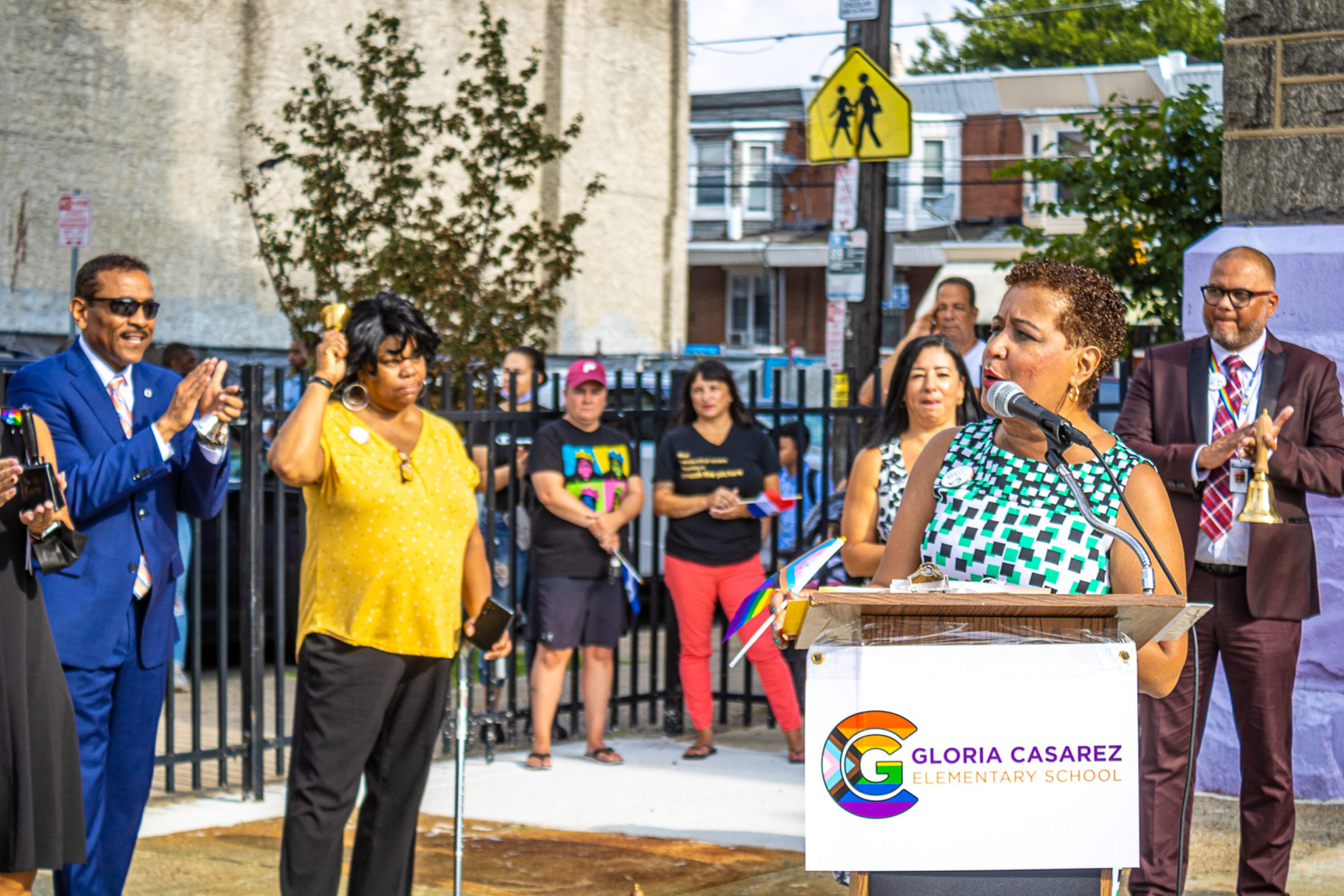 Morrison and other speakers, including Councilmember Maria Quiñones-Sánchez, spoke about Casarez's positive impact on the city.
"I'm very, very grateful to all of you who have seen her work," Quiñones-Sánchez said. "She saw people for who they were and the humanity they brought, so there is no better person that could have been selected than my dear friend Gloria Casarez."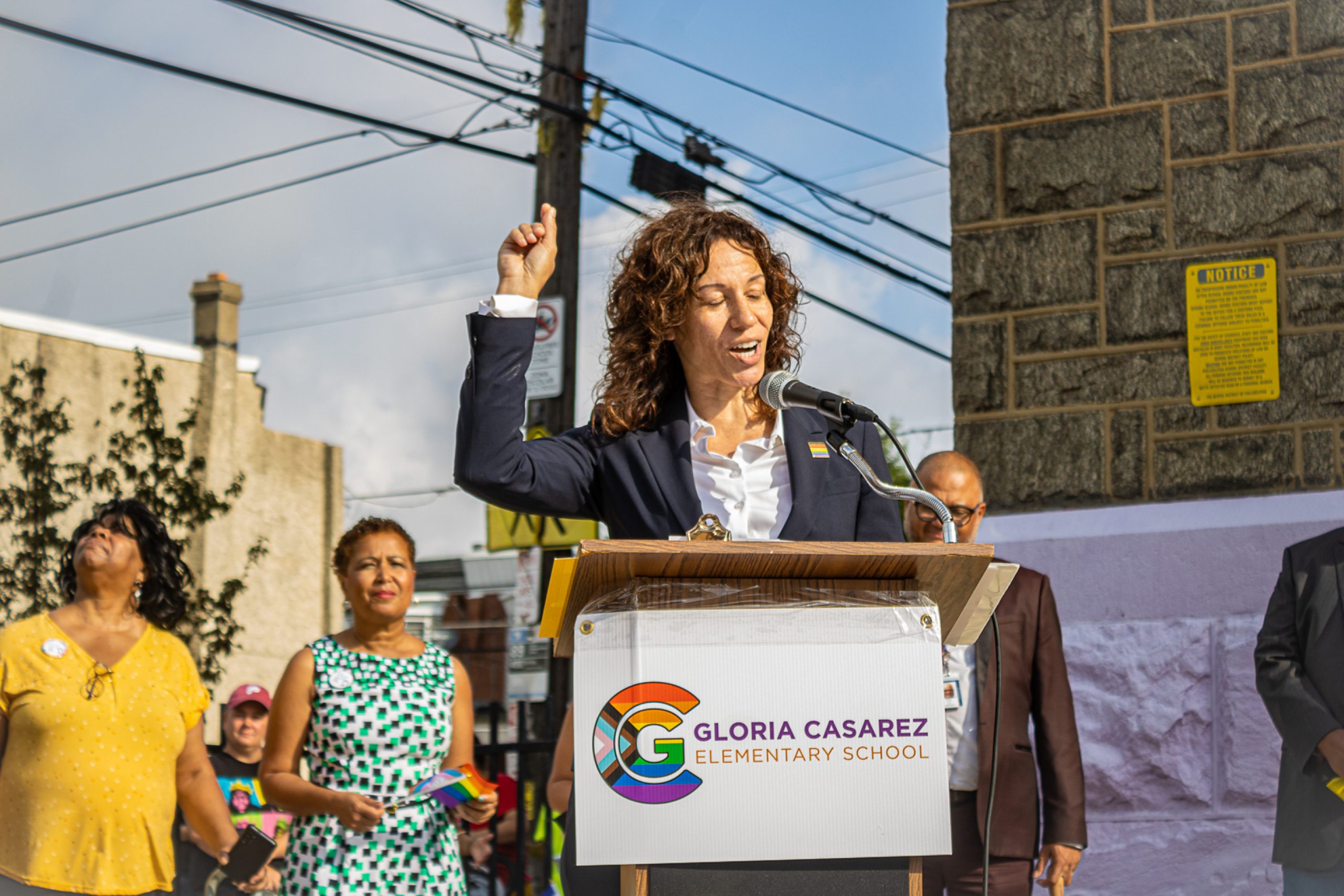 The ceremony brought many guests to the school, including the school district's new superintendent Dr. Tony B. Watlington Sr., and Casarez's widow Tricia Dressel. During her speech, Dressel said that her wife would have been deeply humbled to have a school named after her.
Along with the Pride flag, the school's administrators are embracing inclusion and belonging by adopting the school motto, "I see you, and you matter."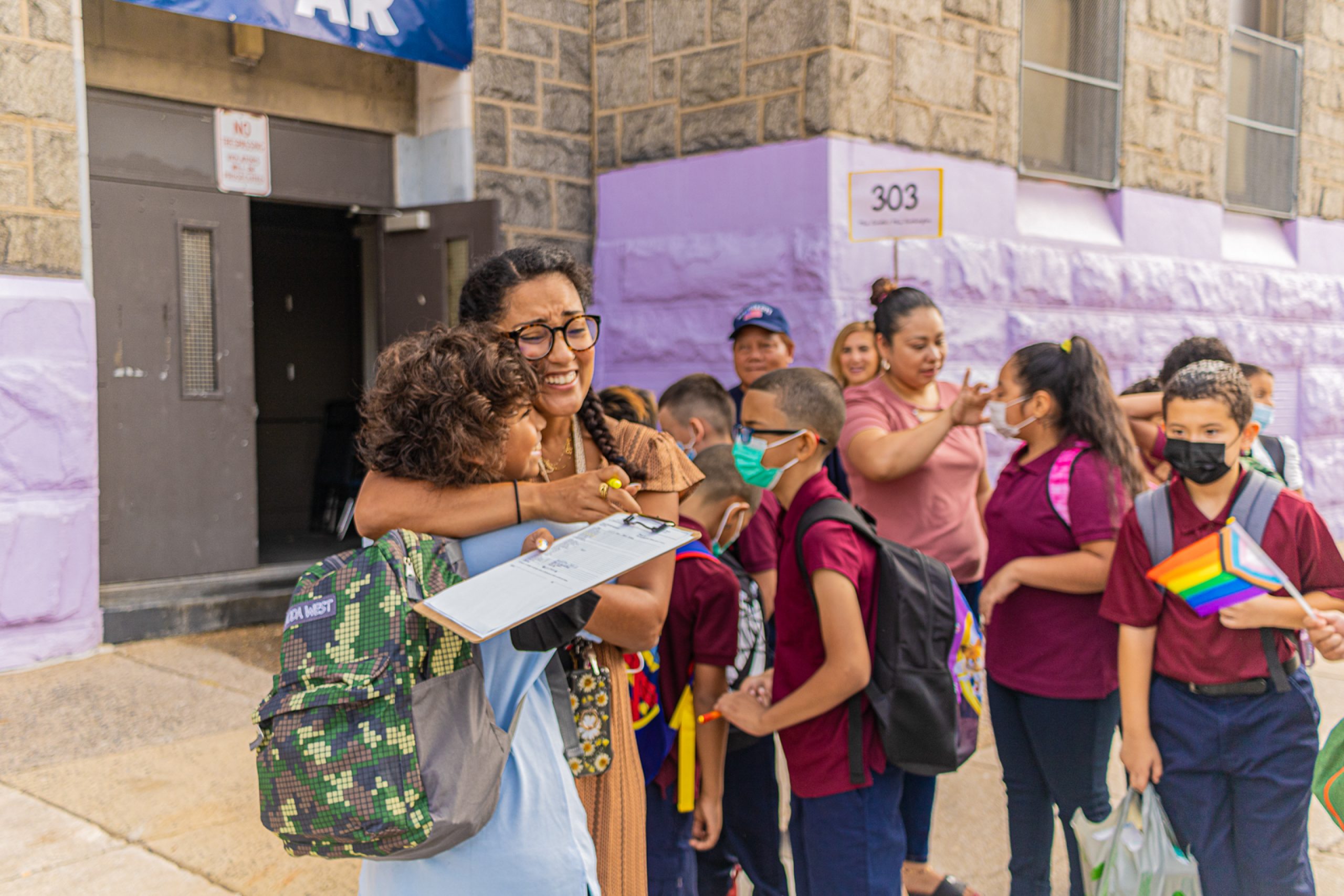 Meanwhile, students were excited about the first day of school. One student ran up and hugged his favorite teacher, while another had his former teacher walk him to his new class. Although some students weren't happy to leave their parents behind, most were happy to see their friends and favorite teachers.
---
Editor: Zari Tarazona Designer: Jillian Bauer-Reese