School District of Philadelphia staff can now permanently change their names and pronouns on Google Classroom and Zoom following an email sent out by the district on Tuesday, Oct. 6.
According to the email, staff can change their first name and preferred pronouns on Zoom through their employee portal, and can change their display name, gender, and preferred pronouns on Google Classroom through their Google Account.
"I was pleasantly surprised," said Maddie Luebbert, a Kensington English teacher who has been advocating for name changes without legal documentation for themselves and other nonbinary and transgender staff members, on Wednesday. "It was a relief, today, even though none of my students noticed. I just felt much better knowing that my name was spelled right, and was the right name, while I was doing my work."
Until recently, the school district didn't allow staff members to change their names on Google Classroom and Zoom, due to a now-overturned rule prohibiting staff from changing their names unless it had also been legally changed. For nonbinary and transgender staff members, this means that their names on school records, and even ID badges, do not match their chosen names. Gender-neutral pronouns on school documents aren't available either.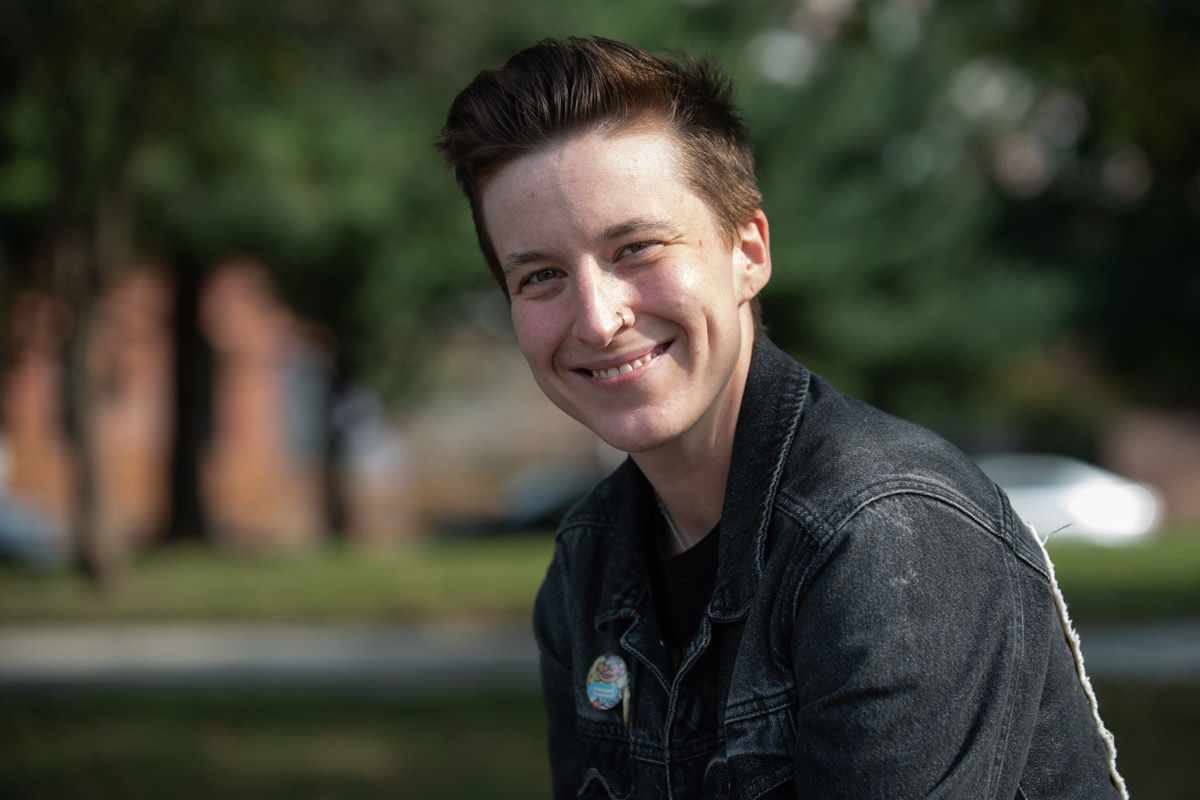 School district spokesperson Monica Lewis told Kensington Voice last month that the district plans to remove the legal documentation requirement but did not comment on when that would happen. The process for how staff members will be able to change their names without legal documentation also hasn't been announced.
Unlike staff members, students have been able to change their names on school forms since 2016 as a result of Policy 252, which offers protections to transgender and gender nonconforming students. This past spring, students received specific instructions for changing their display names on Google Classroom and Zoom.
In the email, which was filled with other information and reminders, the school district invited central office employees to an online training about Policy 252, called "Unpacking 252," on Friday, Oct. 9. The training is optional for central office employees and mandatory for teachers.
"It's a small victory," Luebbert said about the changes to Google Classroom and Zoom. "But I think the district needs to be held accountable for more than just performative gestures . . . display names online is just one piece of it."
The school district did not respond to requests for comment.
---
Editors: Zari Tarzona / Designer: Henry Savage
What did you think about this story? Send a note to editors@kensingtonvoice.com, and we'll consider publishing it in our Voices section. You can also tell us what you think in person at our neighborhood events.