On Jan. 5, about 70 people gathered in Kensington's McPherson Square Library to hear city leaders discuss the spending plan for the billion-dollar, nationwide opioid settlement starting this year.
Announced in February 2022, the $26 billion settlement resulted from thousands of civil lawsuits against corporations for their role in sustaining the opioid epidemic in the United States, according to NPR. Pharmaceutical manufacturer Johnson & Johnson paid $5 billion toward the settlement, and drug wholesalers AmerisourceBergen, Cardinal Health, and McKesson contributed a total of $21 billion.
The funds are being distributed to local and state governments that accepted the settlement and agreed to drop their civil lawsuits. Pennsylvania received $1.6 billion in funds from the settlement, which will be distributed to its counties. Philly is expected to receive $200 million over the next 18 years. This year, the City is receiving $20 million.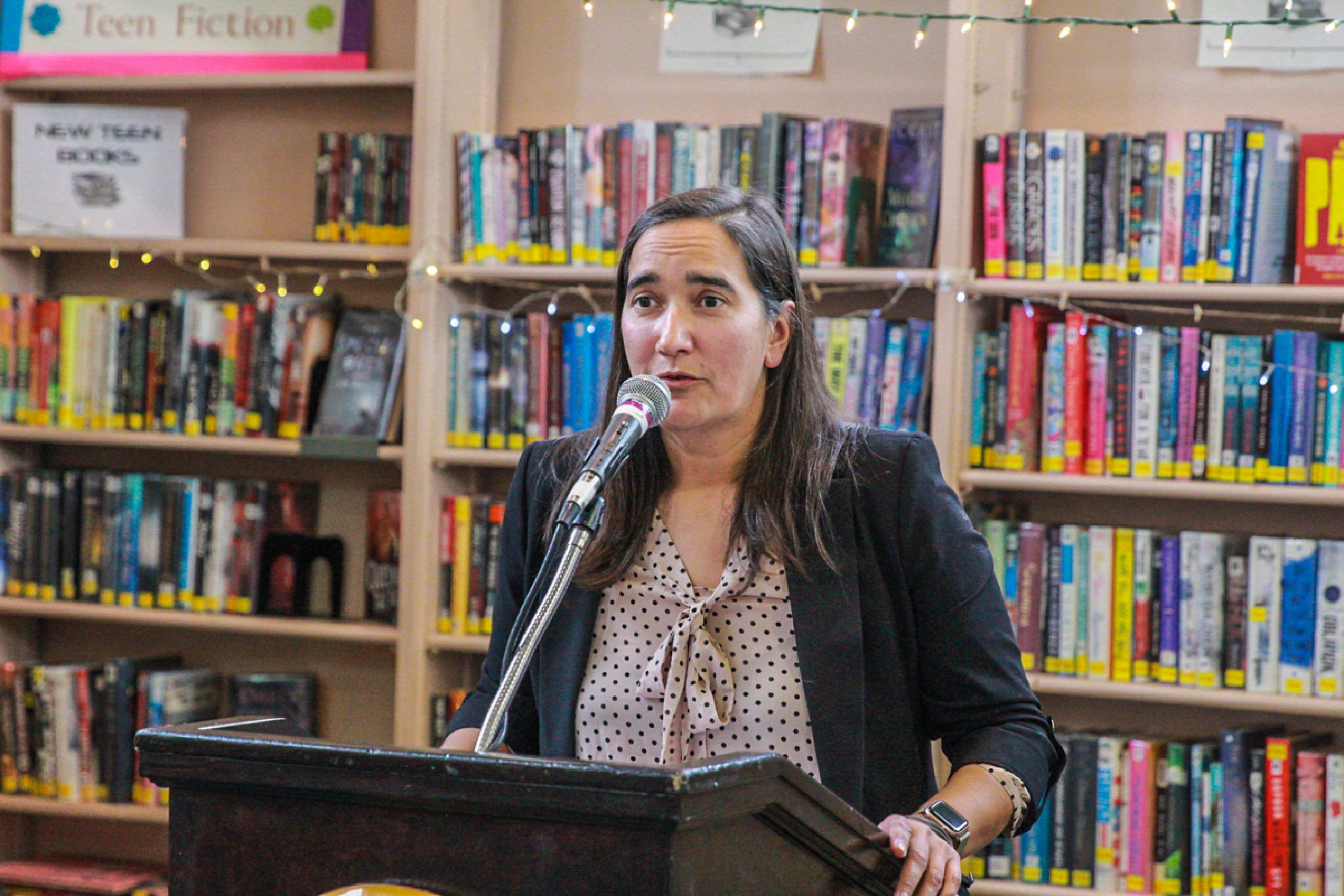 Who spoke at the press conference?
"In the face of this evolving crisis, we are committed to prevention, treatment and healing, and achieving long-term change," said Mayor Jim Kenney. "Community investment is a core part of that commitment, and the settlement funding will help us pursue this goal."
Councilmember Mark Squilla said that the City Council will put together an oversight committee consisting of City Councilmembers, the mayor's administration, and community members to evaluate and measure the impact of the funds.
How will the funds be spent?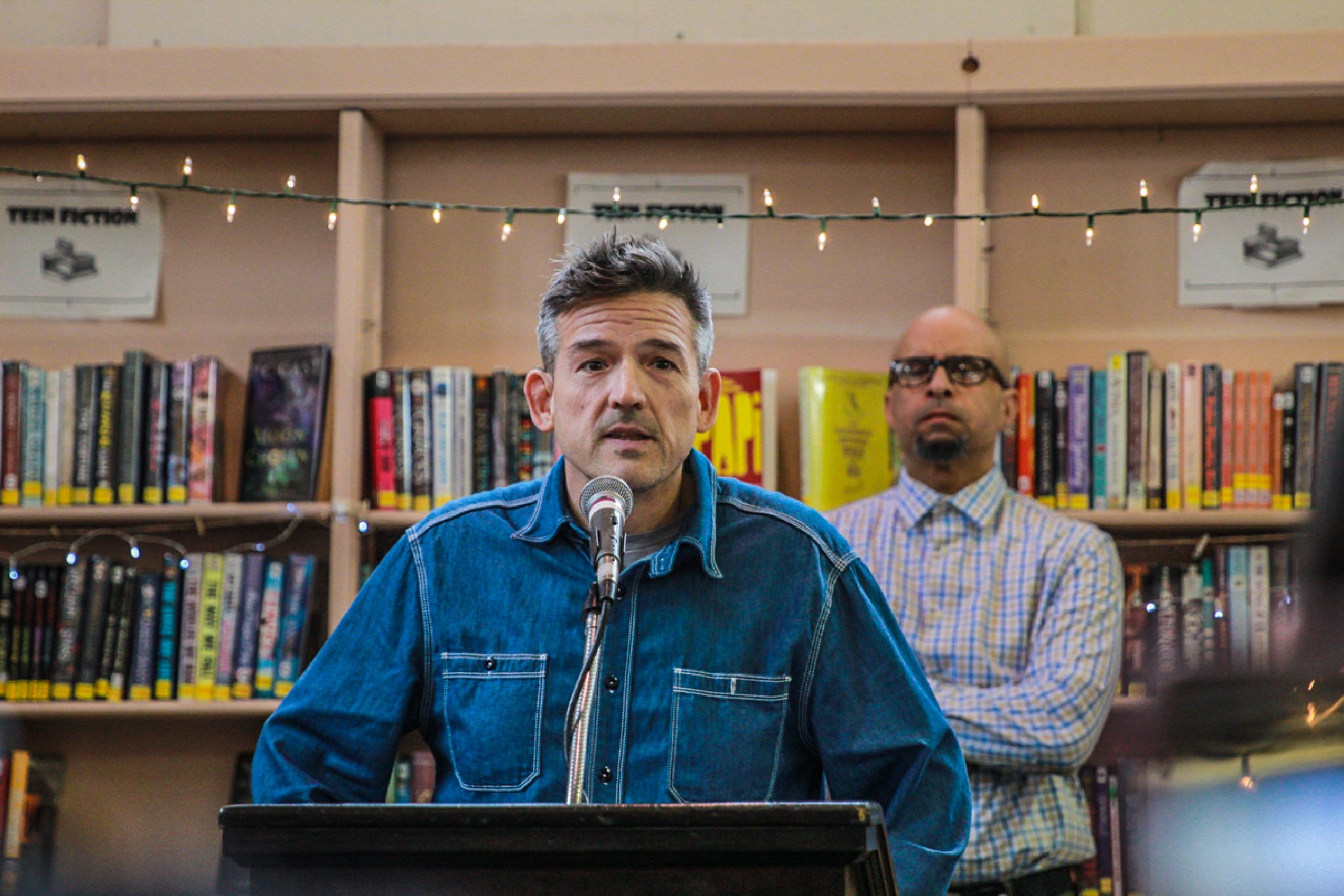 Kensington Health & Wellness Corridors
Investing: $7.5 million
The City is investing in Kensington Health & Wellness Corridors as part of a multi-phase community-led development plan spearheaded by Kensington-area nonprofits Impact Services and the New Kensington Community Development Corporation.
Promoted as Phase One of the community-driven planning process, the corridors aim to transform Kensington Avenue and promote positive health outcomes. It includes six projects that will revitalize the neighborhood's affordable housing, community spaces, and social support.
"This is an investment in community self-determination," said Casey O'Donnell, CEO of Impact Services.
Overdose Prevention & Community Healing Fund
Investing: $3.5 million
The City of Philadelphia and the Scattergood Foundation announced last month that the new Overdose Prevention & Community Healing Fund will support eligible community organizations. The fund will provide capacity building grants of up to $20,000 and program grants of up to $100,000 for organizations addressing the individual and collective impact of the opioid epidemic. The fund is open to organizations citywide but priority will be given to organizations in Kensington and North Philly.
The application closes on Feb. 3, 2023.
Targeted community engagement efforts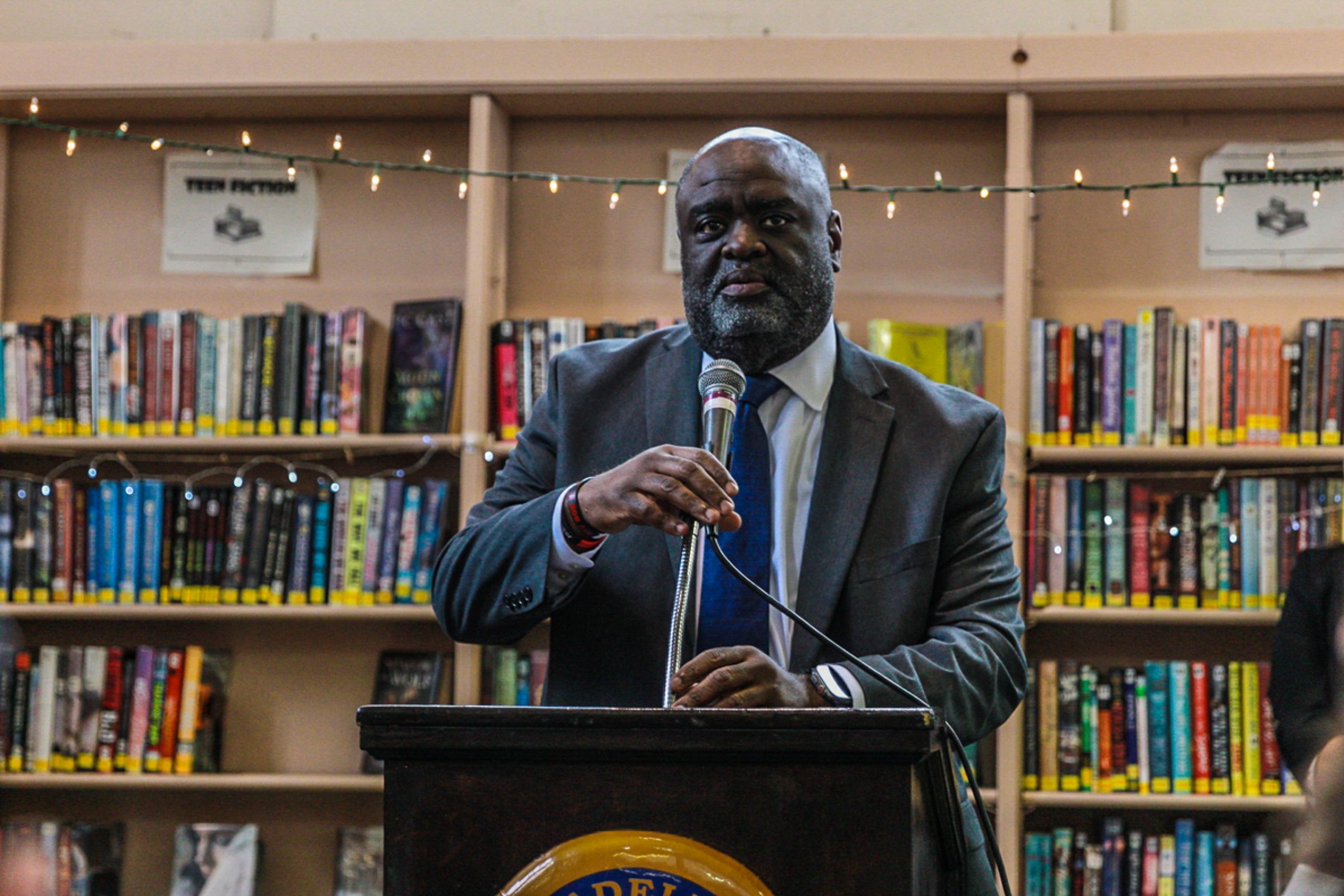 Investing: Approximately $2.75 million
Managing Director Tumar Alexander announced three initiatives to engage with at-risk groups and community messengers to address substance use disorder and the overdose crisis. This includes youth involved with the juvenile justice system, Black maternal health providers, and faith leaders. The education and prevention include:
engagement, training, and support to youth involved with the juvenile justice system (and their families and adult mentors) to lower the overdose risk within the system
developing substance use disorder training for child-welfare involved staff to address the disproportionate rate of maternal mortality among Black women in Philly and accidental drug overdoses
analyzing gaps in systems and providing intersectional maternal mortality support
providing Philly faith leaders, who are trusted community messengers, with resources, education, and workshops to respond to the overdose crisis
New approaches to reduce increase of stimulant overdoses and fentanyl contamination
Investing: Approximately $1.25 million
According to the Department of Public Health, there were 1,276 unintentional overdose deaths reported in Philadelphia in 2021.
"Death rates solely from opioids have flattened and even started to decrease, but stimulant-involved overdoses deaths have increased sharply, particularly in Black and Latino city residents, and now makeup two thirds of overdose deaths in Philadelphia," said Noelle Foizen, director of the Opioid Response Unit.
Stimulants include amphetamines, crystal meth, and cocaine. With stimulant overdoses rising and fentanyl contaminating the drug supply, new strategies are necessary to reverse the trend. According to Foizen, the City will do the following:
conduct a Citywide Overdose Fatality Review to better understand the circumstances behind these deaths
expand outreach to neighborhoods in North and West Philly to increase access to overdose prevention resources
distribute fentanyl test strips (As of January 2, 2023, fentanyl test strips have been decriminalized in Pennsylvania.)
Foizen also encouraged Philadelphians to receive training on how to administer Naloxone, a medication used to reverse an opioid overdose. To learn how to get and use Naloxone, (commonly known by its brand name Narcan) click here.
Treatment and meeting people where they are
Investing: Approximately $4 million
The City's treatment initiatives will provide direct services, including:
Mobile Methadone Units

The mobile units will provide same-day methadone inductions and ongoing methadone maintenance within targeted areas like Kensington.

Medicated Assisted Treatment (MAT) Behind the Walls

Increase MAT doses in City-run prisons from 8 mg to 16 mg, matching the dosage that people who are not incarcerated receive.
Increase the availability of methadone in prisons.

Kensington Wound Care Van & Clinic

Building upon the Kensington Hospital Wound Care pilot program, there will be two additional wound care vans for the next two years. The vans will also connect individuals to treatment options.
"[The Wound Care Van & Clinic] is critical as people know that xylazine [a veterinary sedative] has contaminated the drug supply," said Jill Bowen, commissioner of DBHIDS. "And it creates horrific wounds that are untreated on the streets often and are barriers to getting treatment and services."
Expanding recovery housing
Investing: Approximately $3.7 million
The Office of Homeless Services is creating 200 housing opportunities citywide for people at different stages in their recovery. This resource will target three populations:
people with a substance use disorder who were previously incarcerated and experienced homelessness
people experiencing homelessness who want to receive treatment but can't due to a lack of secure housing
people in recovery leaving treatment without secure housing
Additionally, a new Safe Haven will be made available for couples. Safe Havens differ from traditional shelters by providing housing and services specifically geared toward individuals with mental health conditions and substance use disorders.
Alternatives to incarceration
Investing: Approximately $250,000
Alternative Response-2 (AR-2) is a partnership between the Philadelphia Fire Department and DBHIDS. In the event of a successful overdose reversal, a paramedic and behavioral health professional can offer to connect the individual to treatment if they don't want to be transported to an emergency room or crisis response center. The partnership will receive continued financial support. The service will also be expanded outside of Kensington.
Another continued investment will go toward the Police-Assisted Diversion (PAD) program, which diverts low-level, nonviolent offenders away from the criminal justice system and into community-based social services. The program will expand its network by opening two additional community-based social service hubs in West and South/Southwest Philly.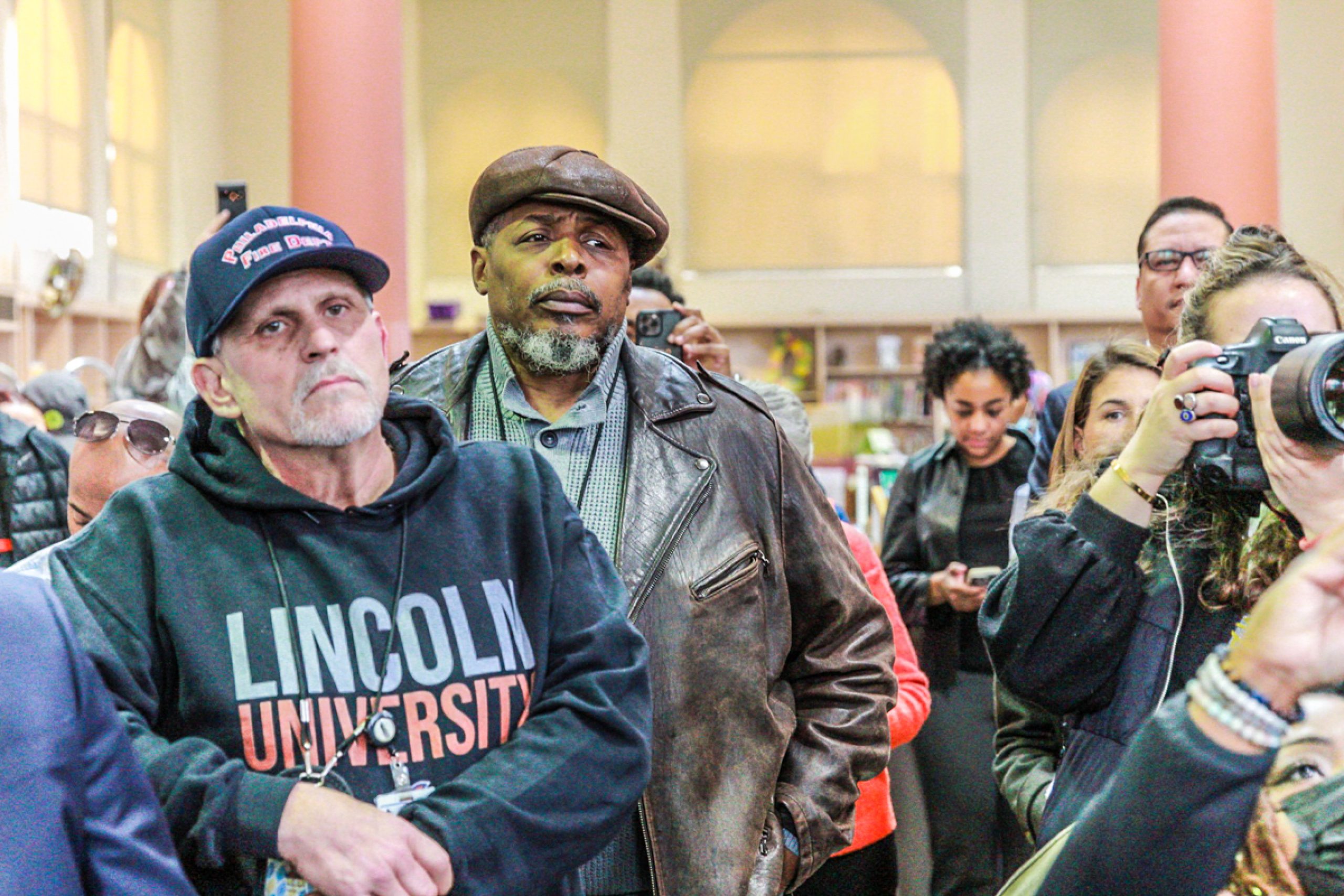 Can I still give feedback?
On Jan. 18 at 7 p.m., the Kensington Independent Civic Association is hosting a meeting with the Opioid Response Unit Director Noelle Foizen to discuss how the opioid settlement funds will be used in the neighborhood. The meeting will take place at the Harrowgate Police Athletic League at 851 E. Tioga St.
Got a question for City Hall about the funding?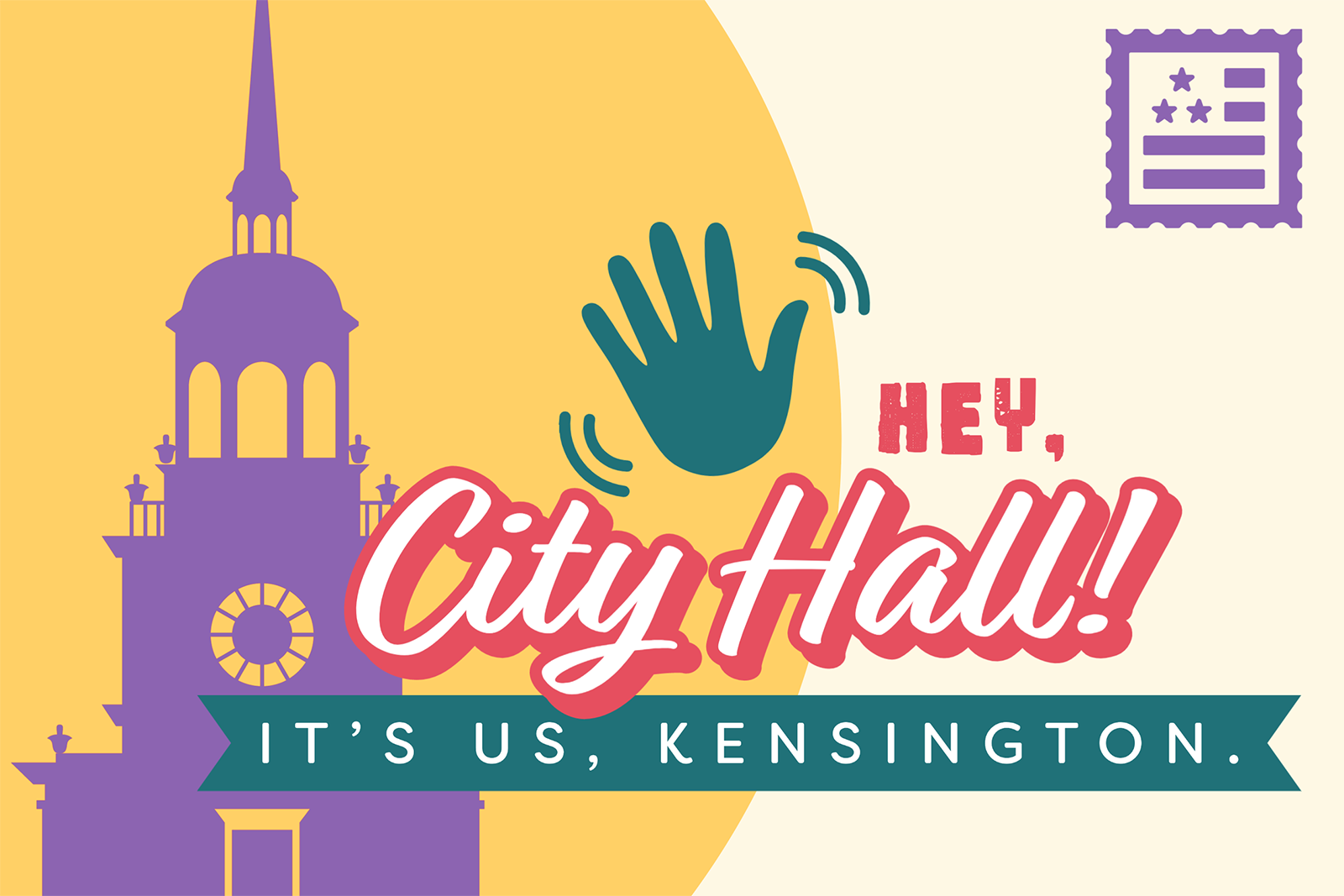 ---
Editors: Zari Tarazona / Designer: Siani Colón

This content is a part of Every Voice, Every Vote, a collaborative project managed by The Lenfest Institute for Journalism. Lead support is provided by the William Penn Foundation with additional funding from The Lenfest Institute, Peter and Judy Leone, the John S. and James L. Knight Foundation, Harriet and Larry Weiss, and the Wyncote Foundation, among others. To learn more about the project and view a full list of supporters, visit www.everyvoice-everyvote.org. Editorial content is created independently of the project's donors.