After 32 years on the road, Luis had no choice but to retire early from truck driving when a case of COVID-19 left him unable to work and eventually pass the CDL physical exam.
An Olney resident and patient at Congreso Health Center, Luis contracted COVID-19 on March 18, 2020. He caught it at work after driving to the Bronx, New York City, for a warehouse delivery.
"Somebody at the particular warehouse had COVID," said Luis, 67, whose last name is being withheld to protect his privacy. "When I found out about it, I got a little bit scared. [COVID] was running rampant at that time."
A week later, Luis started feeling sick and called off work. As his symptoms worsened, he tried to avoid the hospital, where he knew he would be isolated from his loved ones.
"I didn't want to put my family through that, and I didn't want to go," he said. "But it reached the point where I could no longer breathe."
In late March, Luis' family took him to a nearby hospital to receive oxygen and medical care. Once he arrived, healthcare workers put him into an isolation room and asked his family to leave.
During his hospital stay, Luis said he missed his wife's birthday. He communicated with his family over Facebook Live since he couldn't have visitors.
"It felt like someone could die because of being around me," he said. "I realized that my kids were exposed to this. My wife was exposed to it because I was stubborn. I was hardheaded. That's a realization you have to go through."
A couple of weeks later, Luis was discharged from the hospital and returned home. But while his initial COVID-19 symptoms improved, some of them did not go away. And although Luis said he had really "never been sick," he eventually developed new health problems associated with "long COVID."
Luis is one of the 20% of American adults who has developed long COVID symptoms after contracting COVID-19. Long COVID is also commonly called "long-haul COVID," "post-COVID," and "post-acute COVID-19."
People with severe COVID-19 are at a higher risk of getting long COVID, but anyone who's been infected with the virus can get it, according to the Centers for Disease Control and Prevention (CDC).
Long COVID can cause a wide range of health symptoms, including respiratory and heart-related illnesses, neurological problems, and digestive challenges, according to the CDC. These conditions typically surface at least four weeks after initial COVID-19 infection. They can last for weeks, months, and even years.
'I was physically beat up by it'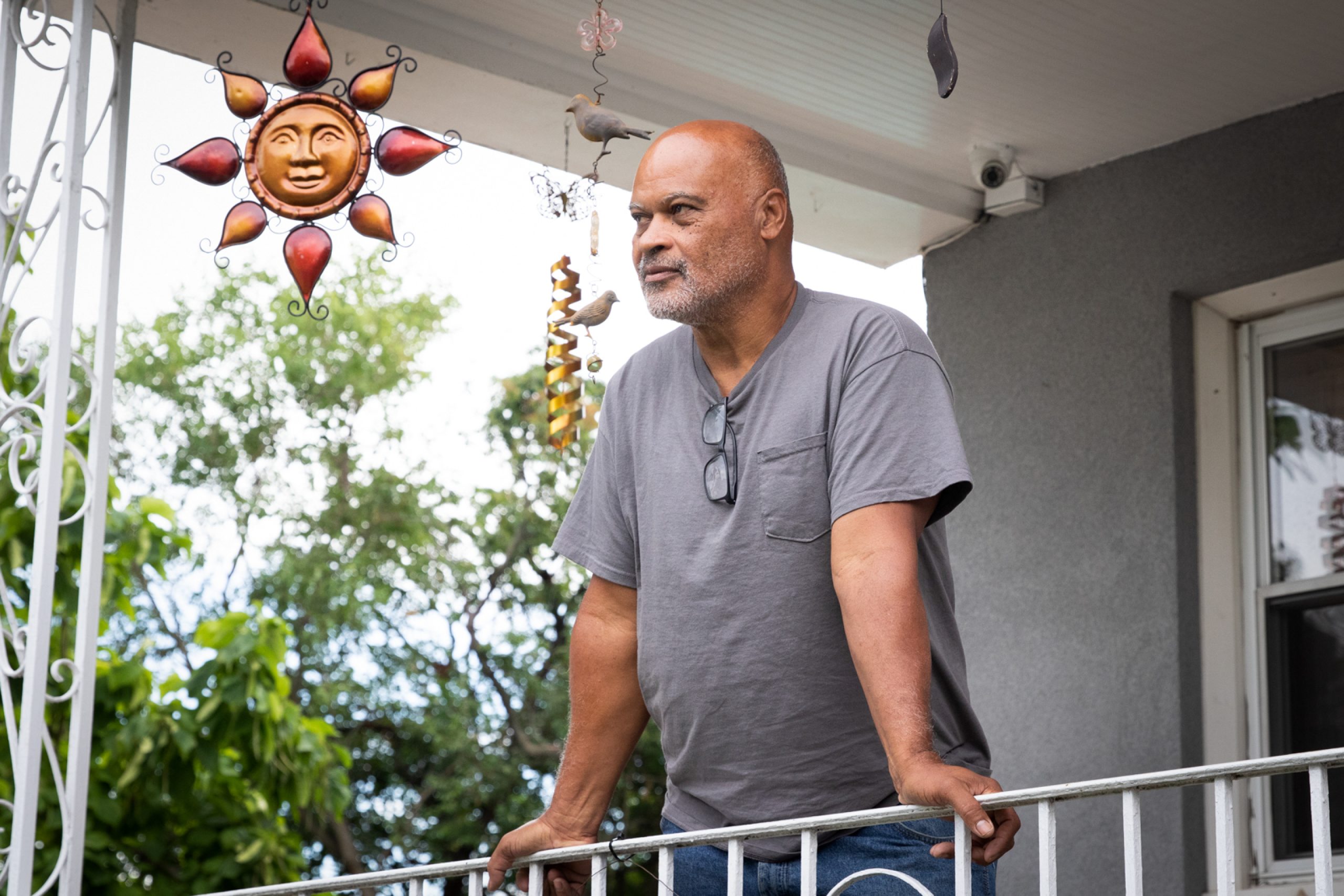 Before Luis was released from the hospital, a doctor there told him that it would take some time before his lung capacity improved. But they said there was no guarantee it would return to the way it was before he contracted the virus.
"I was determined to come back," Luis said.
For Luis, his first big challenge was his damaged lungs and going up and down the stairs. At home, he needed constant oxygen for a month and used a pulse oximeter to measure his oxygen level four to five times a day.
Over several months, Luis developed various health problems he did not have before he contracted the virus, including difficulty breathing and kidney damage. He was also diagnosed with asthma and diabetes and struggled with poor mental health. According to Luis, his sudden retirement and early recovery challenges caused most of his depression.
Now, more than two years after contracting COVID-19, his long COVID symptoms have improved. However, he still sometimes has trouble breathing.
Due to his prolonged symptoms and contracting COVID-19 while at work, Luis temporarily received workers' compensation from his employer. But he wasn't eligible for long-term disability because long COVID wasn't considered a disability until July 2021.
So when his symptoms remained a couple of months later, he had to make a big decision: retire at 65 years old or go back to work.
"I might as well retire because I can't go back to work, and I need an income," he said. " … The COVID had been healed, but I was physically beat up by it."
It was around that time that Luis' doctor diagnosed him with type 1 diabetes, too, he said.
Long COVID recovery in North Philly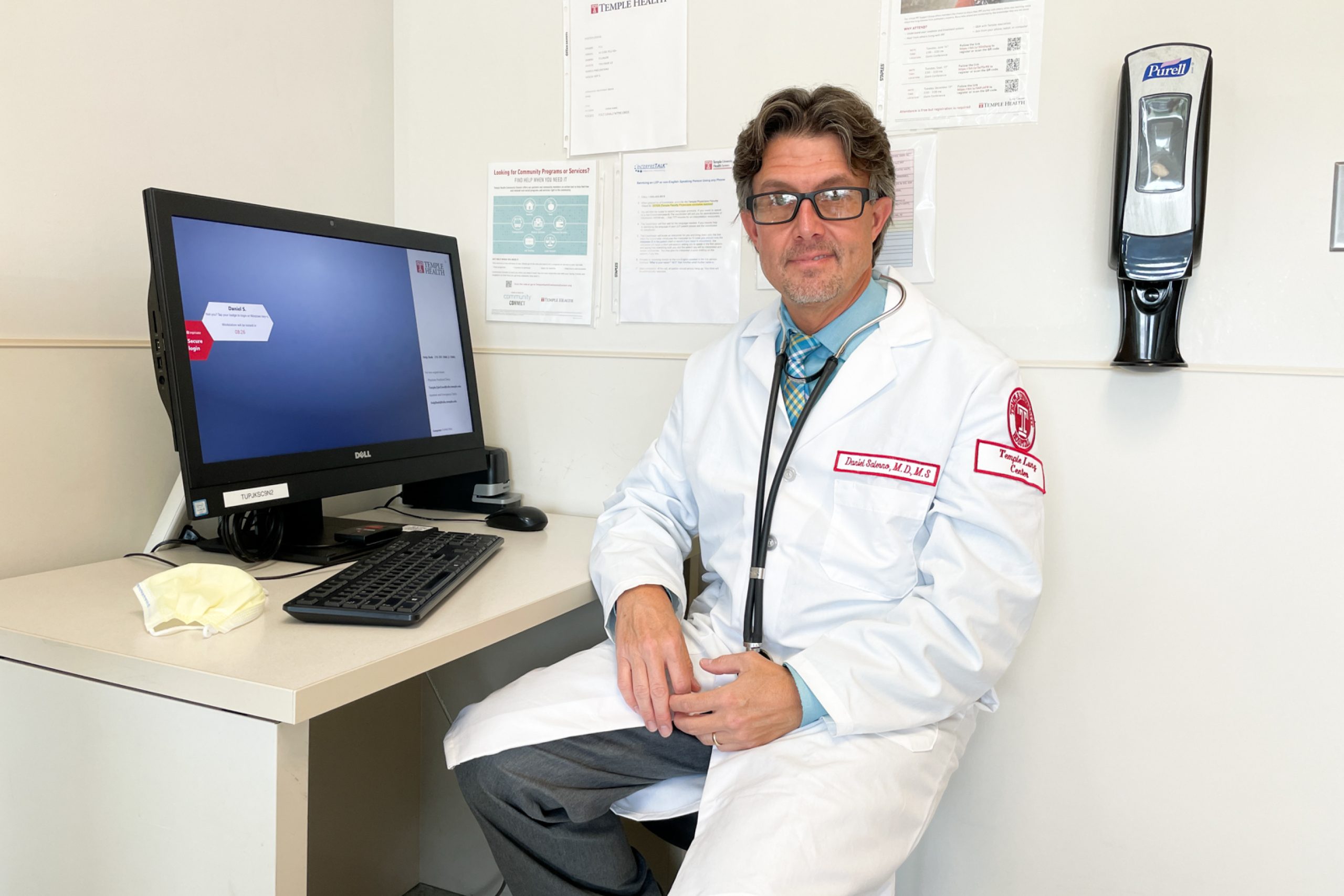 Dr. Daniel Salerno, a pulmonary critical care doctor at Temple University Hospital, has seen firsthand the impact of long COVID.
"Even from the beginning of the pandemic, we envisioned that some of these patients were going to have long-term pulmonary issues because COVID was affecting the pulmonary system," said Salerno.
In May 2022, Salerno and his coworkers started seeing long COVID patients via telehealth visits. Then, once the City's COVID-19 restrictions allowed for it, patients with breathing and other lung problems were able to visit the hospital's pulmonary clinic for lung function tests and other services.
Salerno said the majority of clinic patients had pre-COVID conditions, such as diabetes, high blood pressure, and obesity.
Now, the Post-COVID Recovery Clinic is managed by the Temple Lung Center. The center's pulmonologists provide medical care and referrals to other specialists within Temple Health if necessary, according to a spokesperson from the Temple Lung Center.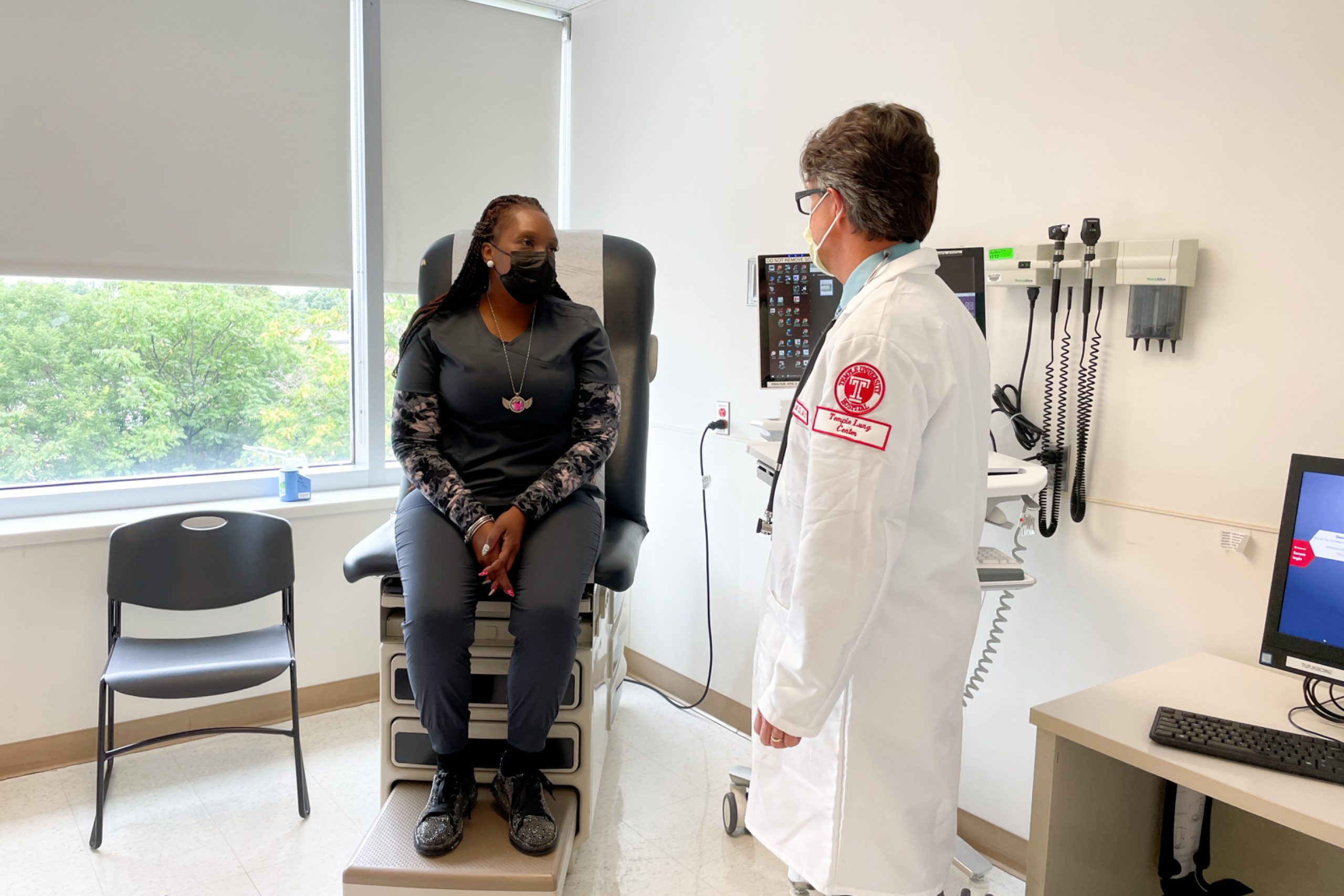 Salerno said some long COVID patients have had to get lung transplants due to lung diseases like pulmonary fibrosis. Additionally, he said patients with mild chronic lung diseases, such as asthma, have experienced worsened conditions after having COVID-19.
For those who believe they need long COVID treatment, Salerno said the first step is to see a medical specialist that treats the type of symptoms they are having. For example, for shortness of breath or coughing, people should see a pulmonologist. But for difficulty concentrating, known as "brain fog," or headaches, people should see a neurologist.
Depending on insurance, he said people need a referral from their primary care doctor to see a specialist. If they don't have a primary care provider, they can search for free or low-cost primary care here.
Long COVID's disproportionate impact on people of color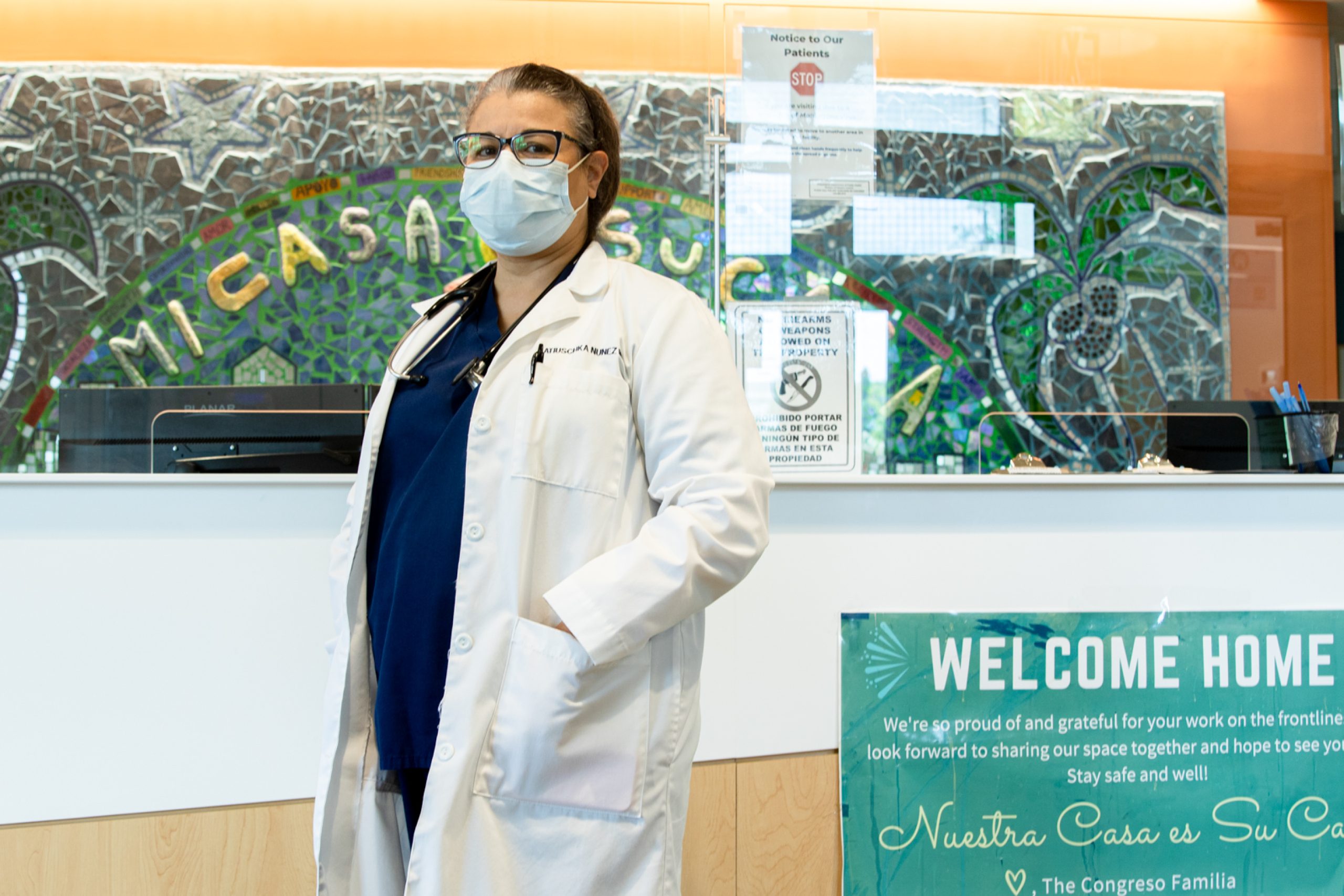 Meanwhile in Fairhill, at Congreso Health Center, many of the residents the center serves have health conditions that put them at a higher risk of getting long COVID. These conditions include diabetes and chronic lung diseases like asthma and chronic obstructive pulmonary disease (COPD).
In the neighborhoods surrounding Congreso Health Center, these health conditions disproportionately impact residents there compared with residents in wealthier neighborhoods like Chestnut Hill and Center City. In fact, research emphasizing the impact that neighborhoods have on one's health has shown that Fairhill, Upper Kensington, and Olney have some of the poorest health outcomes in the city.
Congreso's service population is also made up of individuals who have been disproportionately affected by COVID-19 infections: Black and Hispanic residents. At Temple, Salerno said about 85% of the long COVID clinic's early patients were Black or Hispanic. And a national research study recently identified similar characteristics. That study found that long COVID clinic patients who were hospitalized were disproportionately Black compared to all hospitalized patients and more likely to have more than one pre-COVID disease or condition.
"There's a greater risk, and that's an unfortunate reality," said Dr. Katiuschka Núñez, a family medicine doctor at Congreso Health Center.
Núñez added that if someone already has difficulty accessing medical care, such as those who live in largely Black and Latinx neighborhoods with limited resources, it will be harder for them to get the treatment they need for COVID-19 recovery.
However, to prevent or reduce the impact of long COVID, local health experts strongly recommend following the CDC's recommendations, especially getting vaccinated.
According to the CDC, people who are not vaccinated and get COVID-19 may be at a higher risk of developing long COVID compared to vaccinated people with breakthrough infections.
"Vaccination has been a protective factor to prevent people from having long COVID symptoms," Núñez said. "Having said that, it doesn't mean it's a guarantee. But it reduces the risk of long COVID symptoms."
Read more: Where to get a COVID-19 vaccine in Kensington, plus answers to your FAQs
Moving forward: 'A lot of this should get better over a period of time'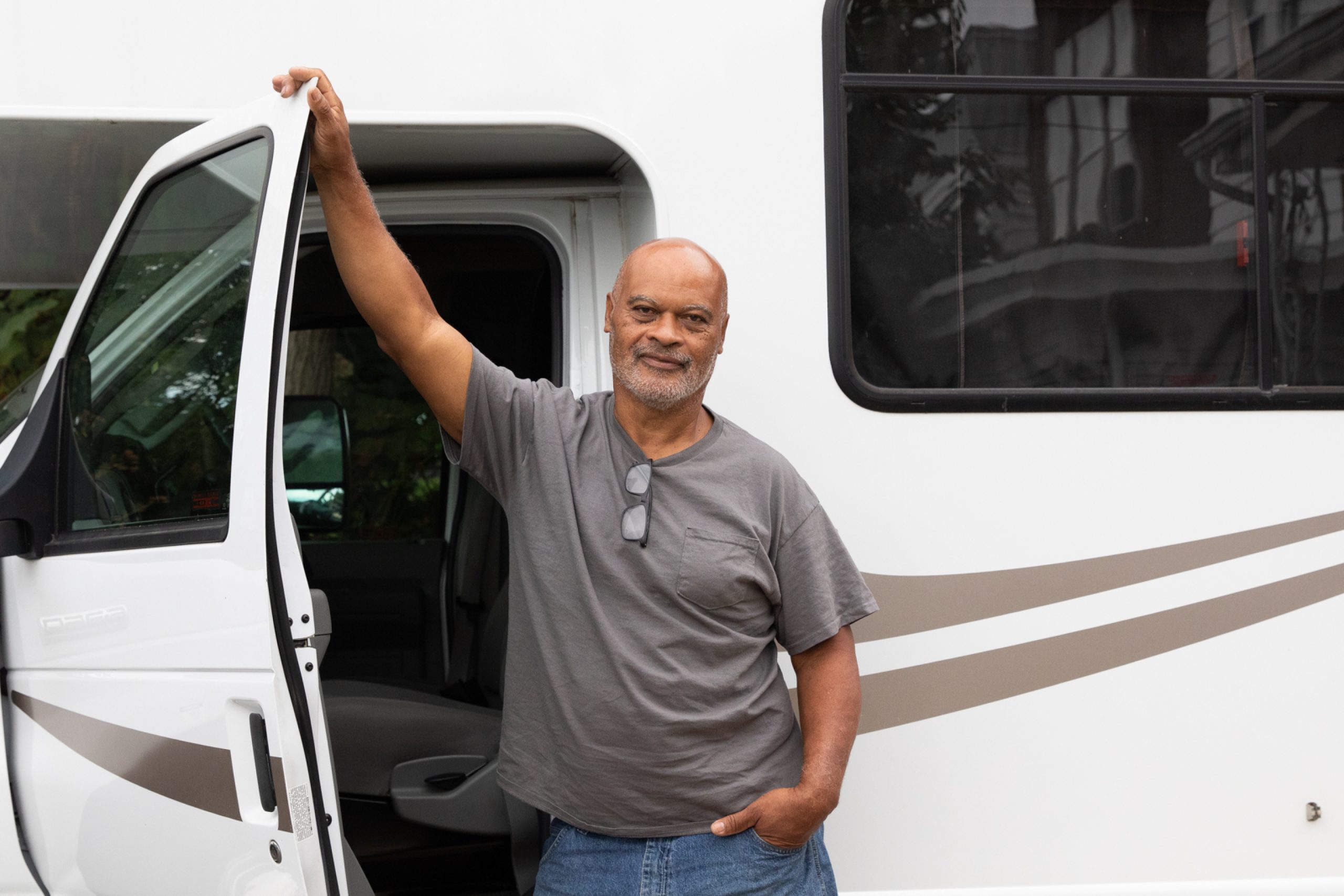 For Luis' recovery, he started checking his blood sugar, eating healthier, exercising, and taking new medication. Every now and then, he said he has trouble breathing and loses his sense of smell. But otherwise, his health has improved.
With help from his doctor at Congreso Health Center, Luis said his diabetes is now in remission, and his lung capacity has increased from 45% when he was in the hospital to 95% now.
"It was a struggle," he said. "It was a hard fight, but I'm glad I won."
Luis, who is Puerto Rican, said that the most challenging part of addressing his diabetes was giving up some of his favorite foods.
"That was the hardest thing because for me, as a Puerto Rican, not to eat rice was hard," he said. "But it is what it is. You have to do what you got to do to survive."
Since 2020, Luis said his mental health has improved, too. Now, he feels better emotionally and tries to stay busy. For example, he's been making some home improvements and traveling with his wife in their newly purchased RV.
At Congreso Health Center, Núñez said she tries to give her long COVID patients a sense of empowerment. She helps them identify changes they can make in their lives to improve their physical health, mental health, and nutrition.
"As long as they feel they're following all the necessary recommendations, taking their medications, [and] trying to do what they can on their part, a lot of this should get better over a period of time," she said.
And at Temple Hospital, Salerno encourages long COVID patients to join online support groups where they can share their stories and information about new treatments, including clinical trials. 
For Luis, he said his family was his primary source of support during his illness and recovery. He also had some words of encouragement for people with long COVID symptoms, like him.
"Don't give up because it does get better," Luis said.
---
Editor: Jillian Bauer-Reese Designer: Jillian Bauer-Reese

Kensington Voice is one of more than 20 news organizations producing Broke in Philly, a collaborative reporting project on economic mobility. Read more at brokeinphilly.org or follow on Twitter at @BrokeInPhilly.