On a warm Wednesday evening in mid-August, a West Philly rabbit farmer, a pen-and-ink illustrator-turned-street artist, and a man on a quick cat-sitting trip to Philly from New York gathered for an outdoor potluck in Norris Square.
The gathering was curated by Pedro Ospina, a Colombian artist who hosts biweekly potluck dinners in The Open Kitchen Sculpture Garden, a green space hidden away on Philip Street between Dauphin Street and Susquehanna Avenue.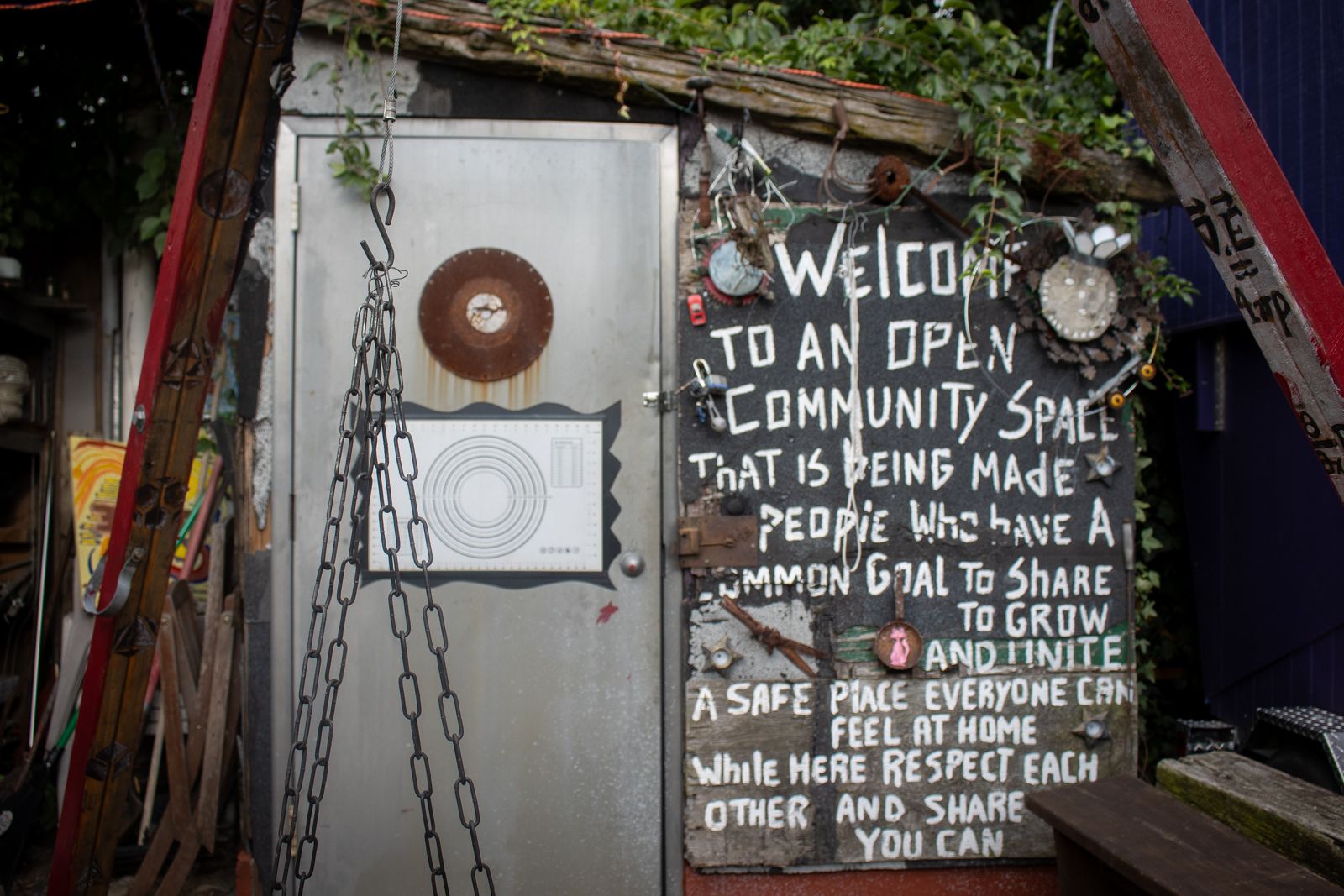 Ospina, who moved from New York to North Philly in the 1980s, said that when he moved to North Philly, the neighborhood did not look the way it looks today.
"Visually, it looked so raw – a lot of abandoned places… burning cars," Ospina said. "It was very neglected… but then there were all these cool people doing stuff inside that whole environment."
Ospina came to Philly to work at Taller Puertorriqueño, a community art center now located at the corner of North 5th and Huntingdon Streets. There, he leaned into teaching and rejected the idea that art is a product to sell.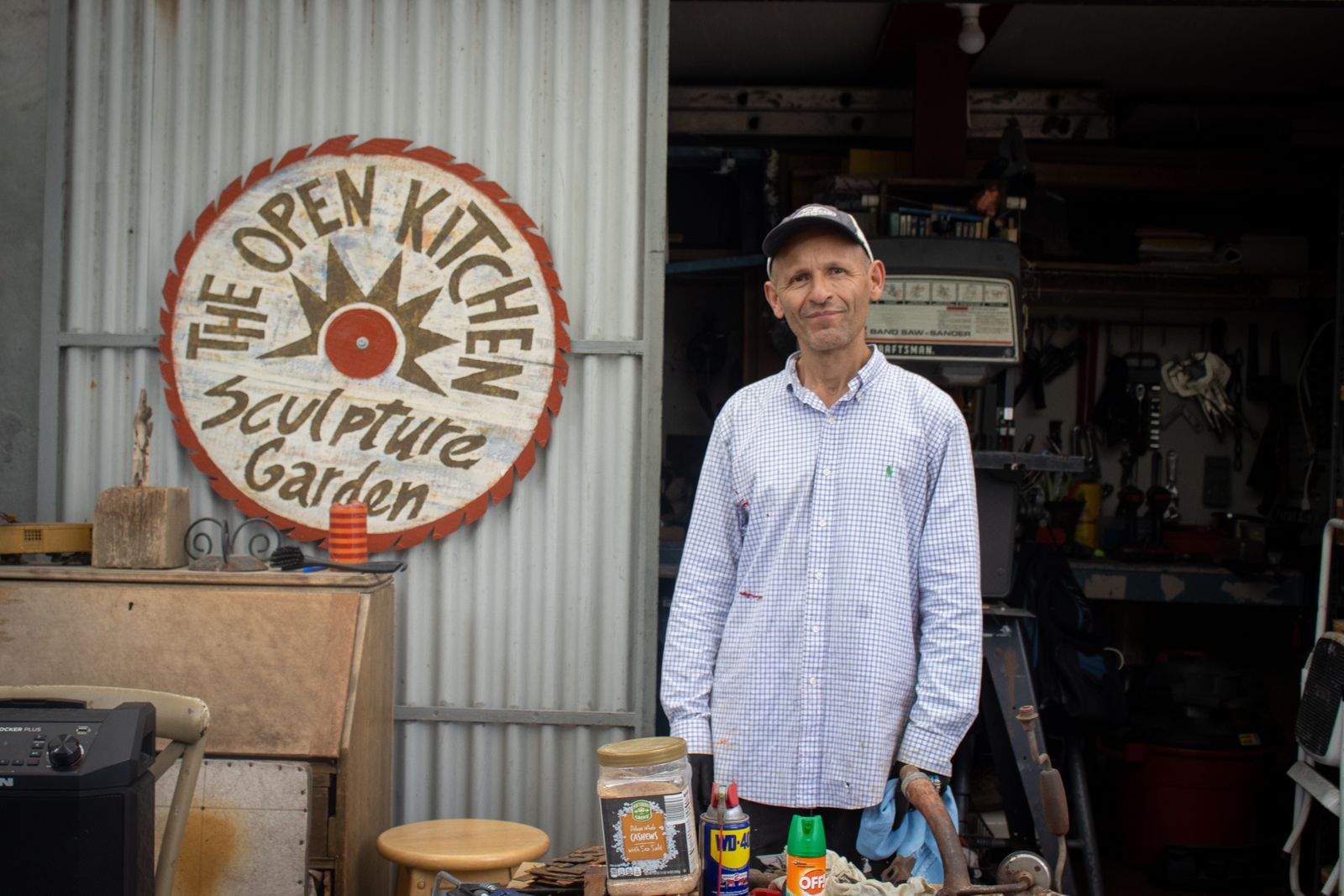 Working with children and youth through Taller's after-school programs, Ospina taught his students how to experiment with art and practice freedom through creative expression. However, he said he wanted to do more.
"I've always tried to figure out, 'how can you use art in a different, practical way?'," Ospina said.
Since then, Ospina's vision has manifested in the garden, which combines fresh and nutritious food access with multi-cultural art programming, creating a space for art to build community, rather than be commodified.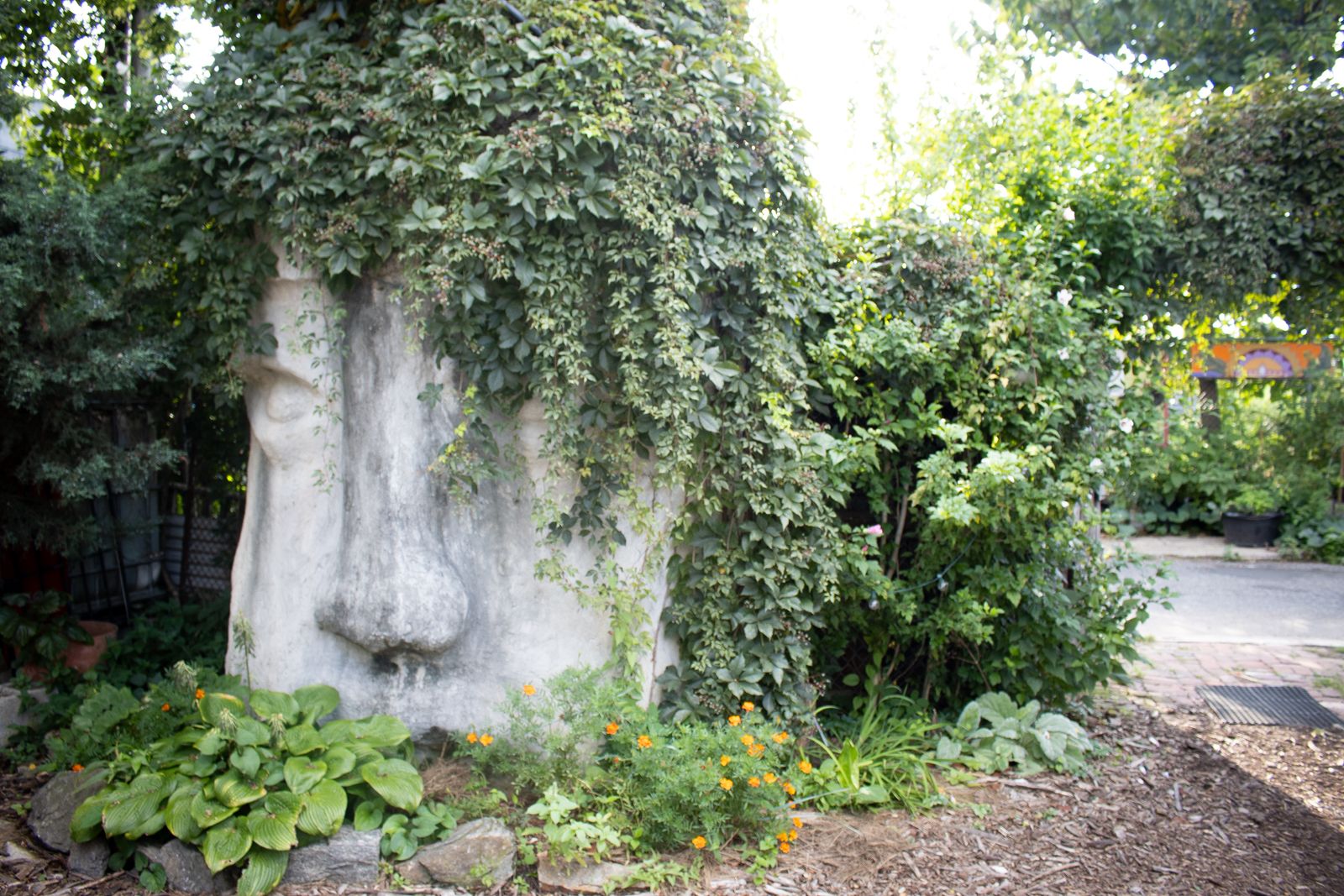 How the garden began
Inspiration for The Open Kitchen Sculpture Garden grew out of a passion for building and construction that Ospina shared with his father.
When Ospina was looking for a place to settle down in Philly, he decided to convert a house in poor condition to something more sustainable, made from recycled materials. He hoped to work with his father – whose trade as a construction worker Ospina credits for his love of art – to rekindle their shared passion, but his father was unable to work on the project. So instead, Ospina recruited youth offenders and people with substance use disorders to complete the project with him instead.
"I called the project 'Shelter' because that's a necessity," Ospina said. "And then the next [necessity] is food, and that's [The Open Kitchen Sculpture Garden]."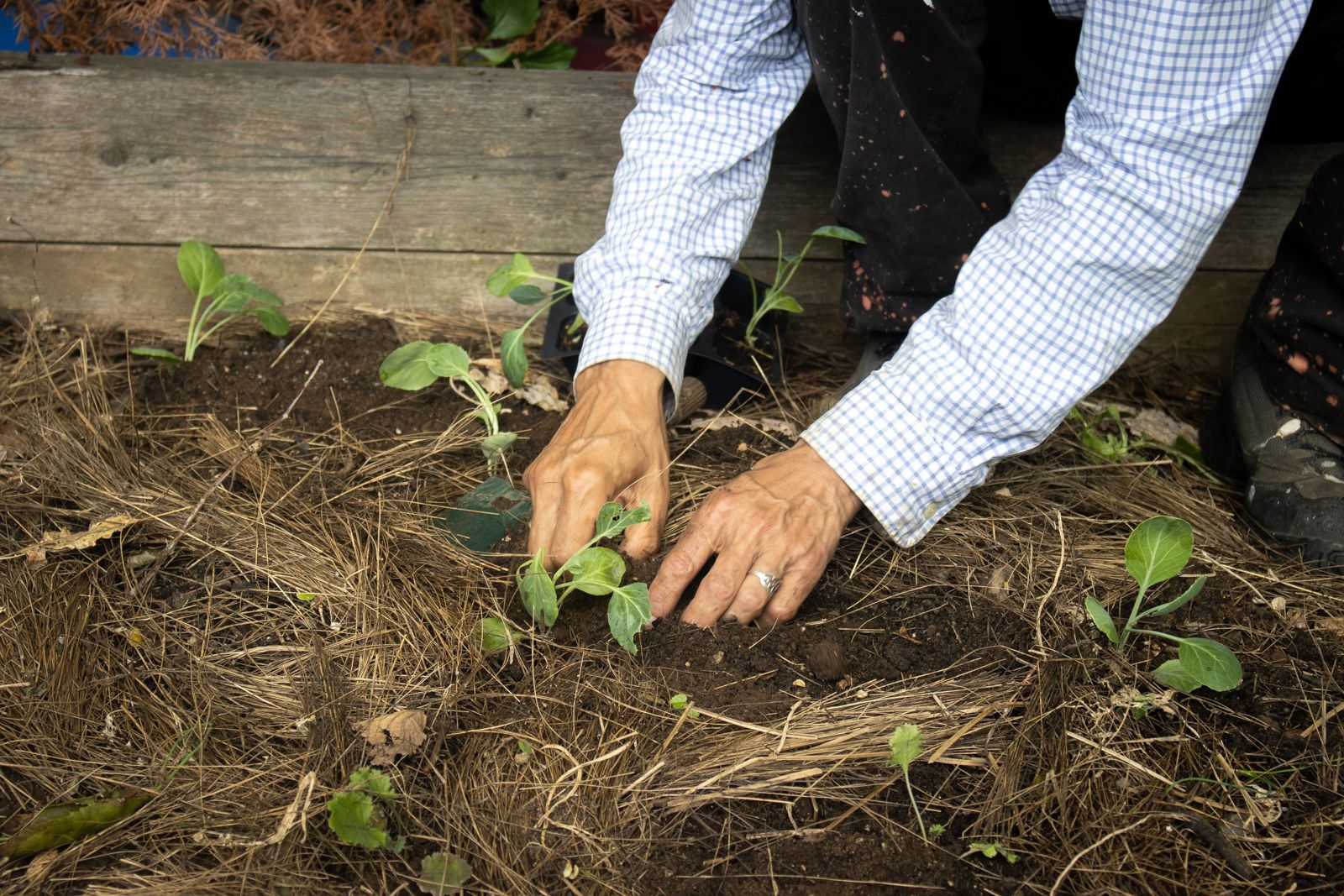 Ospina envisioned a space where people would share food and their talents in the open – something accessible to the public. But he needed to find land to get started.
Ospina turned to the Norris Square Neighborhood Project (NSNP), which focuses on art and urban agriculture. Over the years, NSNP had reclaimed several vacant lots over the years to convert to communal spaces and gardens. The lot where the Ospina's garden is now located was acquired by NSNP in 2005 but remained unused in 2015 when he approached them.
After Ospina presented his project proposal to NSNP, they granted him permission to use the land. Since then, the space has evolved under his artistic vision and direction.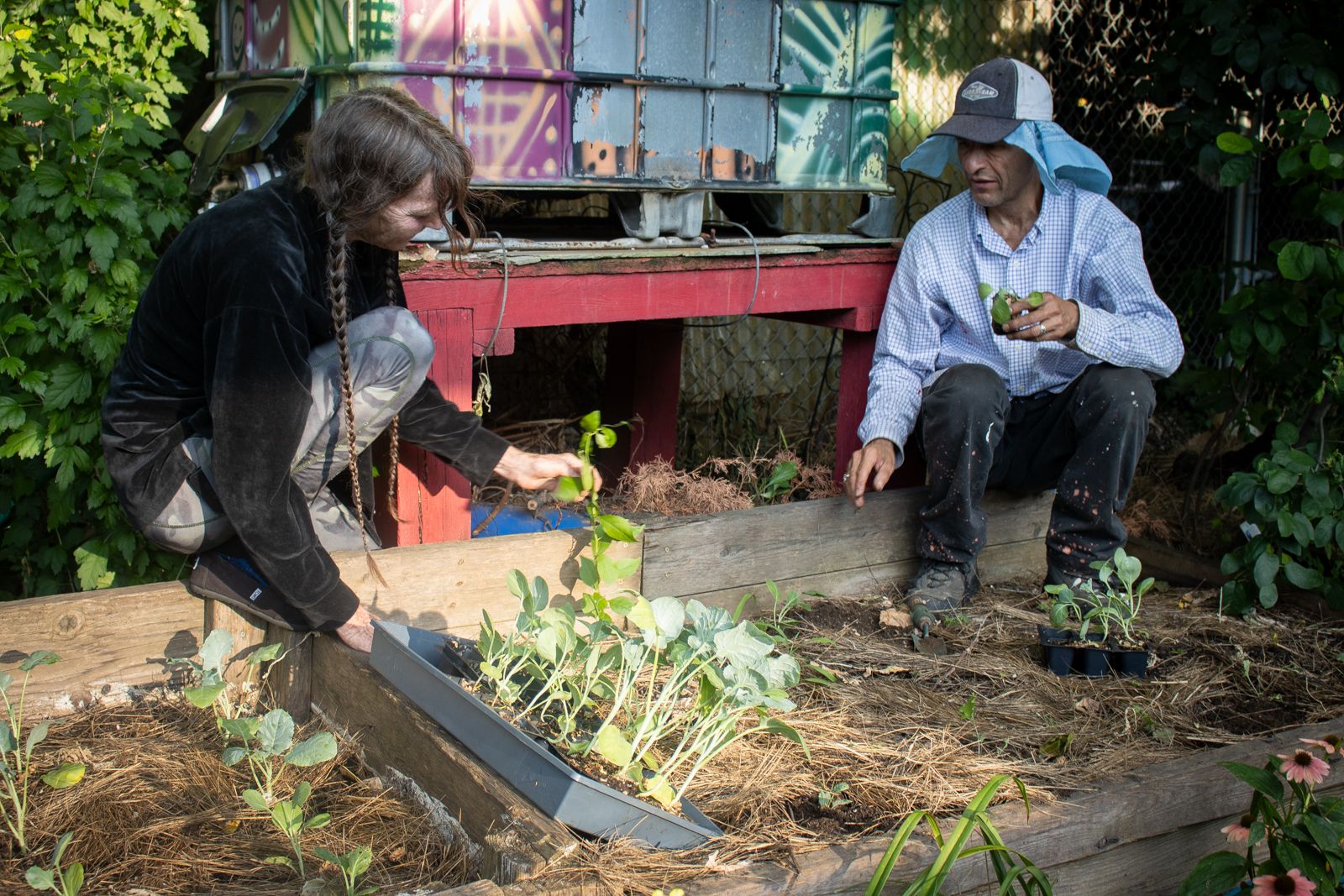 From vacant lot to haven for foragers, changemakers, and artists
Since the garden is located on a small street in a neighborhood undergoing a lot of development, illegally dumped construction debris is a common sight on the block. However, Ospina has taken a unique approach to address that issue: first, by utilizing some of the garden's plants to claim the sidewalk as a community space (and deter dumping), and second, by using illegally dumped materials to fill the garden.
"That way, it's for everybody in the community because it's open to everybody, but at the same time it kind of deters from the dumping," Ospina said.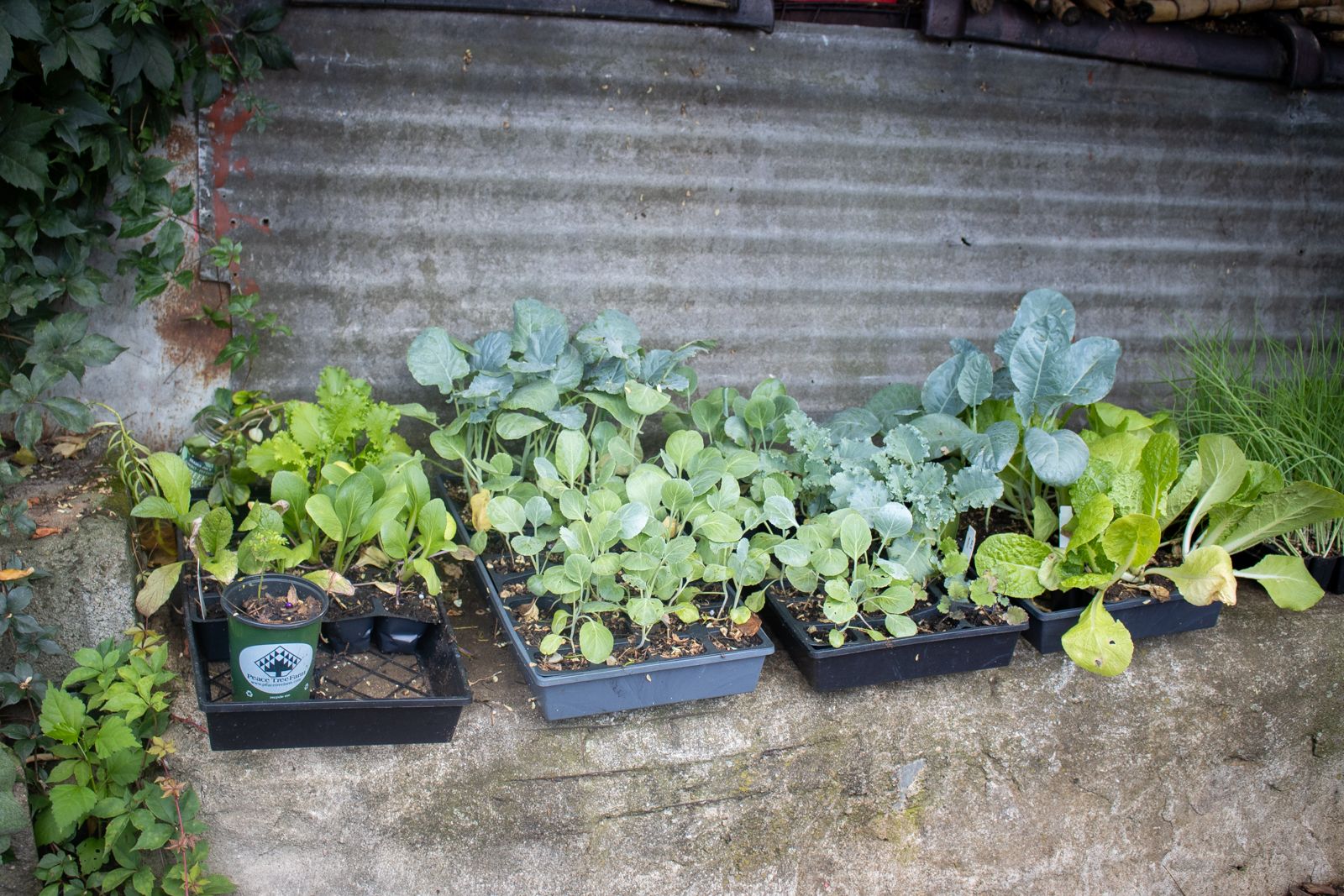 Today, the sidewalk and garden are filled with a variety of plants, from tomatoes to cacti to fig trees to kale. They're also filled with flowers, to beautify the street and attract pollinators. The plants are free for community members to forage, so long as they respect and give thanks to the plants, Ospina said.
Many of the sculpture garden's plants are sourced from local programs and projects. For example, as part of the Pennsylvania Horticultural Society's City Harvest Program, the sculpture garden receives plant starters and soil to help support its food justice mission. Meanwhile, the Philadelphia Orchard Project planted fruit trees on the property.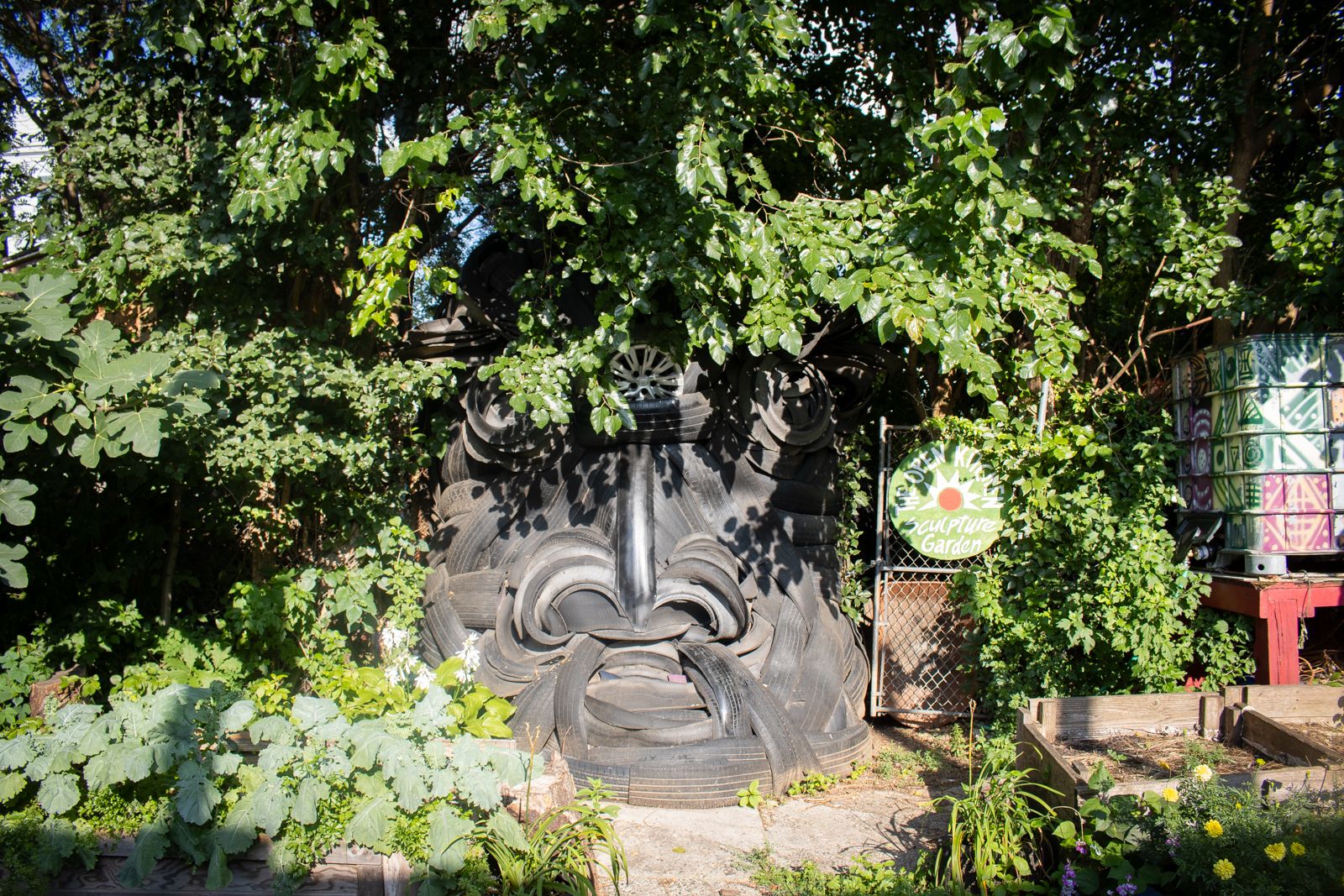 Guarding the garden's entrances are large sculptures that resemble human faces, inspired by Mesoamerican Olmec heads. One is sculpted out of cement and filled with construction debris, while another is made of abandoned tires.
Ospina described the faces as "dumpsters," one of the ways the garden uses art to address all the trash discarded on the street.
"I love indigenous art because they have an intention," said Ospina. "...It was a different meaning that they gave to art and it was part of their life…more integrated."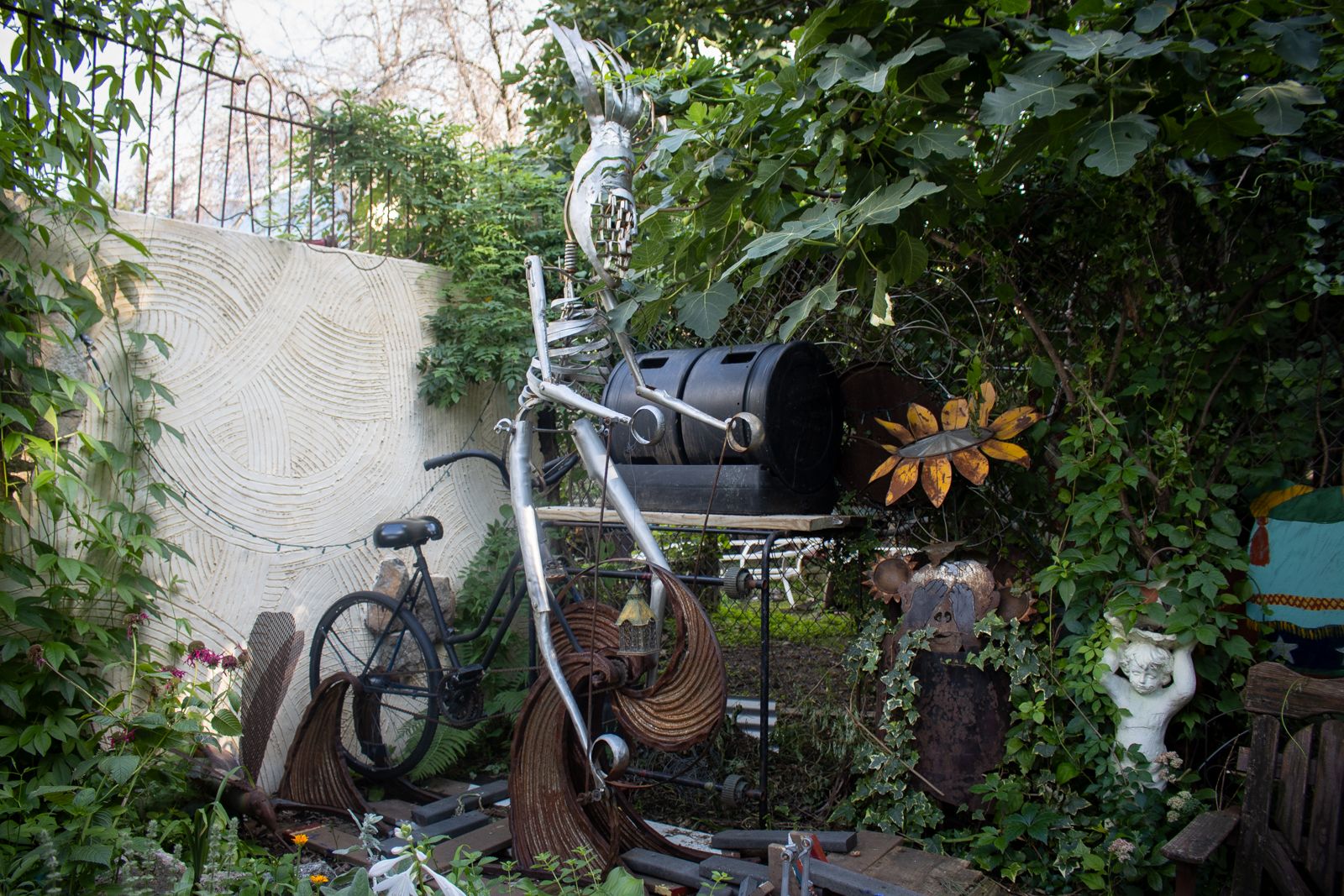 Other sculptures are sprinkled around the space, such as an E.T.-like robot with an old radio for a head and a human-like metal sculpture riding a bicycle (which people can hop on and pedal).
For food, there is a cob oven toward the front entrance. Toward the back of the garden, there is a wooden kitchenette area with a fire pit nearby. These areas are commonly used during potlucks.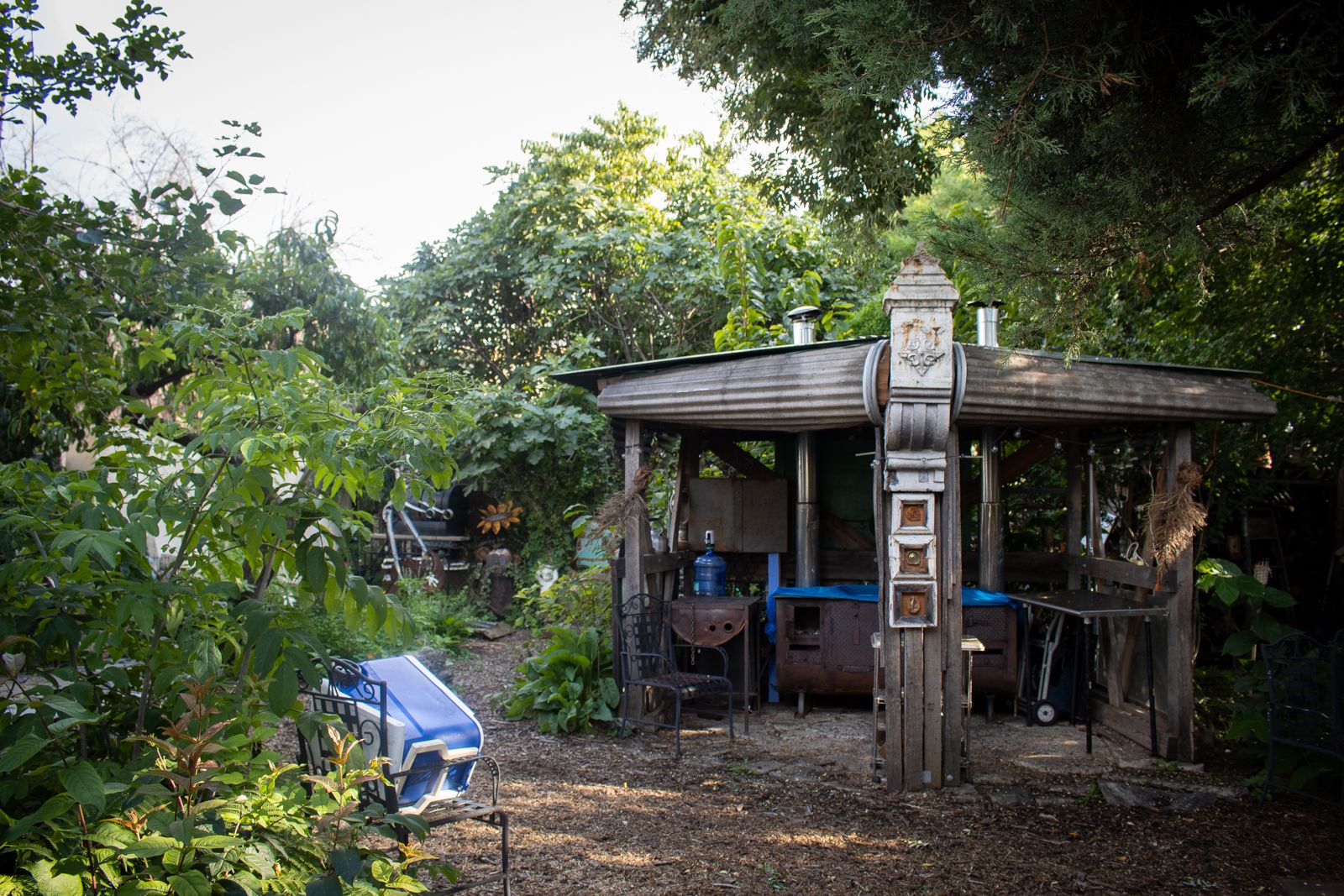 There is also a purple camper van parked on the property. Through a partnership with Termite TV, the van was a host site for an artist residency this summer. A rotating set of selected artists stayed in the van to retreat and work on their craft. The temporary addition to the garden was a pilot project that Ospina hopes would expand into a permanent offering.
"The whole thing about [the sculpture garden] is how you can use art to influence the whole neighborhood," Ospina said. "How you could impact the whole community, how you could preserve the space and try to expand on that and have more green spaces and make people value all these different things."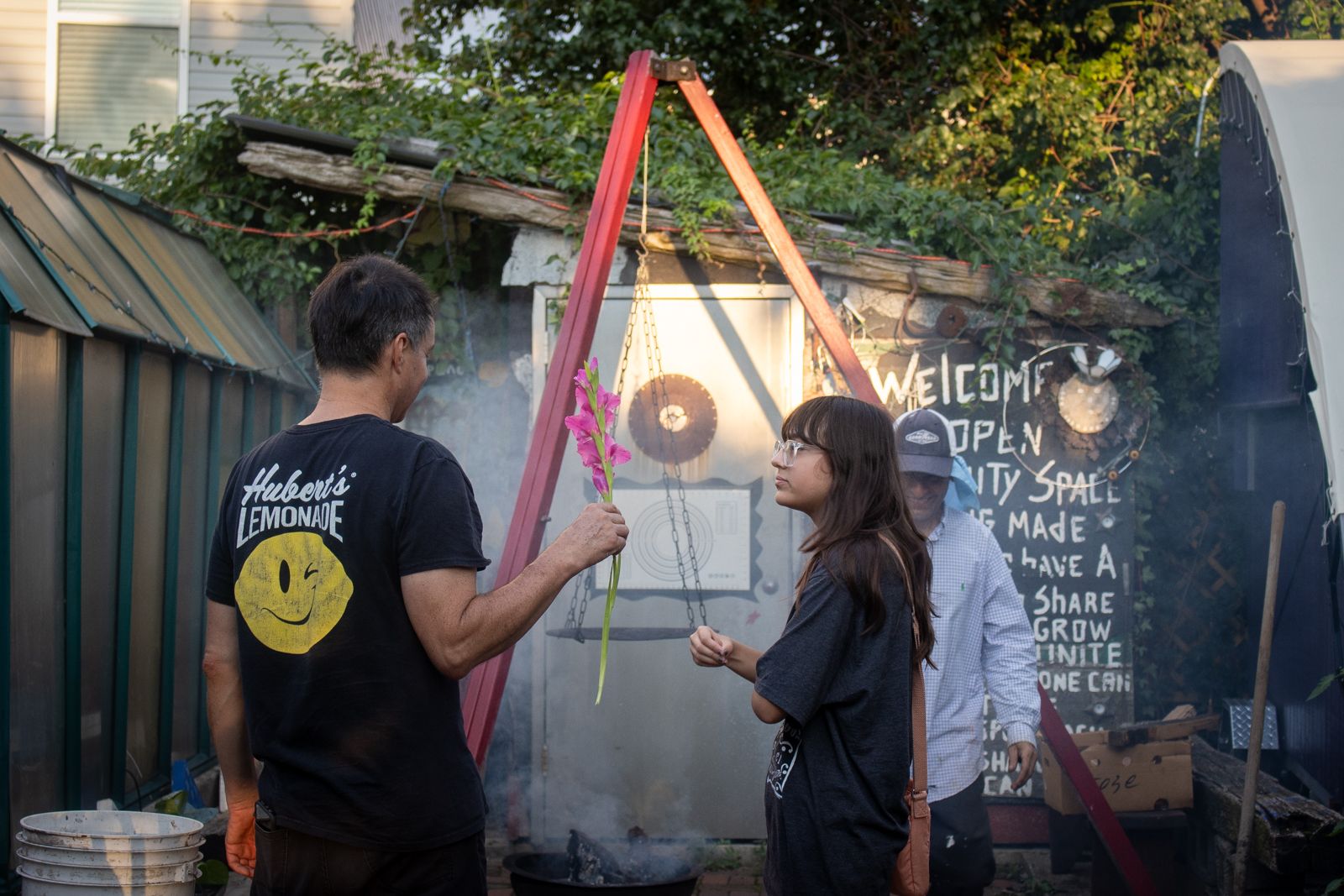 Free, donation-based community programs
The garden hosts a lot of events, including art workshops, dance parties, movie nights, open mics, small vendor markets, and its biweekly Wednesday potlucks. They announce their events on social media. It's also not uncommon to hear about their events through word-of-mouth.
Kimberlee Traub, an illustrator who lives in Fishtown, discovered the garden on Facebook about six years ago. Since then, she has become an active member. She said the garden has been a refuge for her, especially during the early months and years of the COVID-19 pandemic, when there were limited places to go.
"Every time you come here, it's something different," Traub said, while picking mint from the herb garden. "...It's a lot of artists, a lot of activist-type people that are really engaged. People from other urban gardens, people who are into organic herbalism."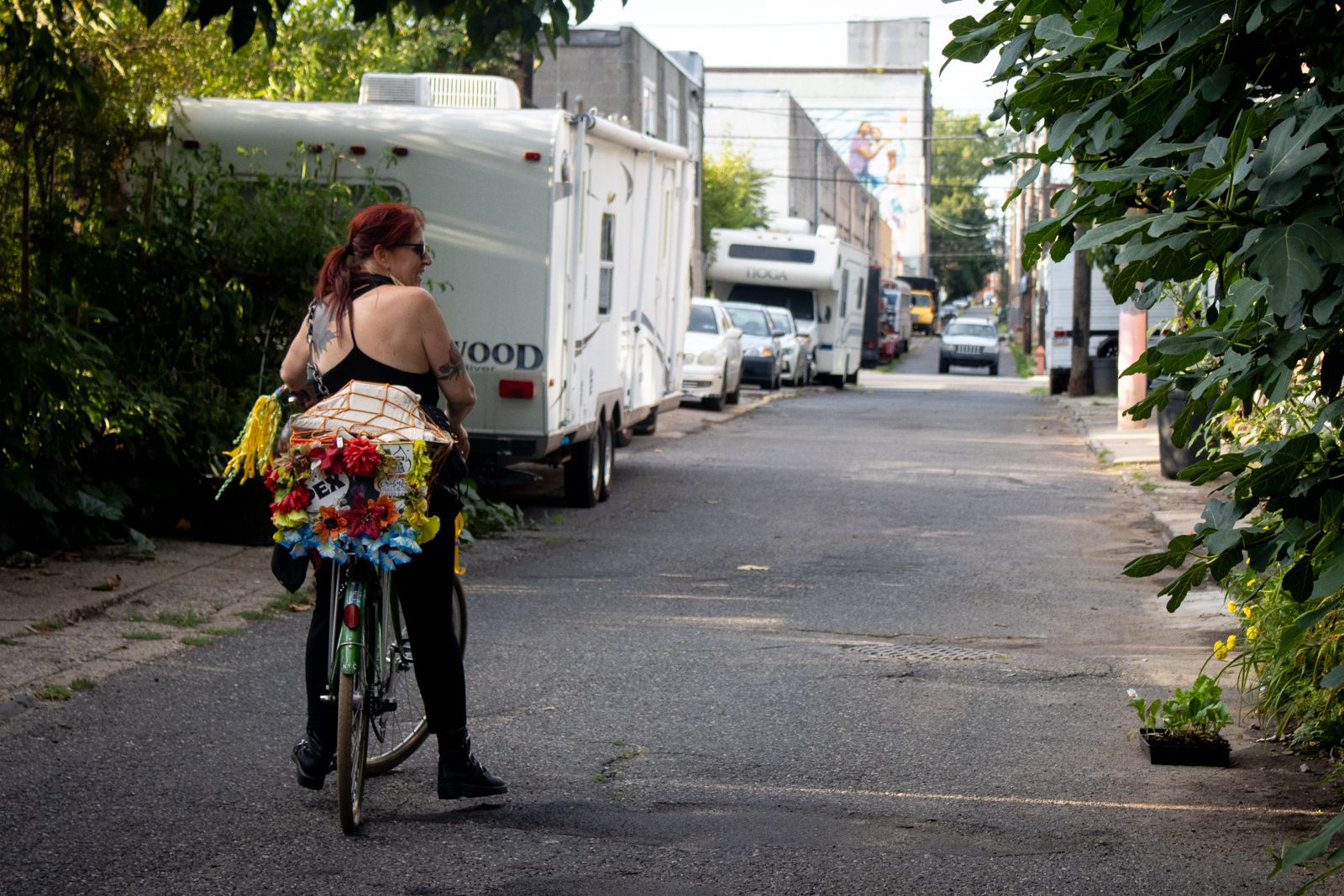 For Hayato Matsushita, a New York-based artist who was visiting Philly to watch a friend's cat, the garden was one of the big highlights of his trip. While attending a local art show, his friend mentioned leaving early for the garden's potluck. Intrigued, he asked if he could join and was surprised to learn he could walk there from where he was staying.
"What I like about this place is that it's art – the whole place is art." Matsushita said. "This is outside the box. Art is an experience and a way of life, the way to see the world around you. And having a community [here] is great."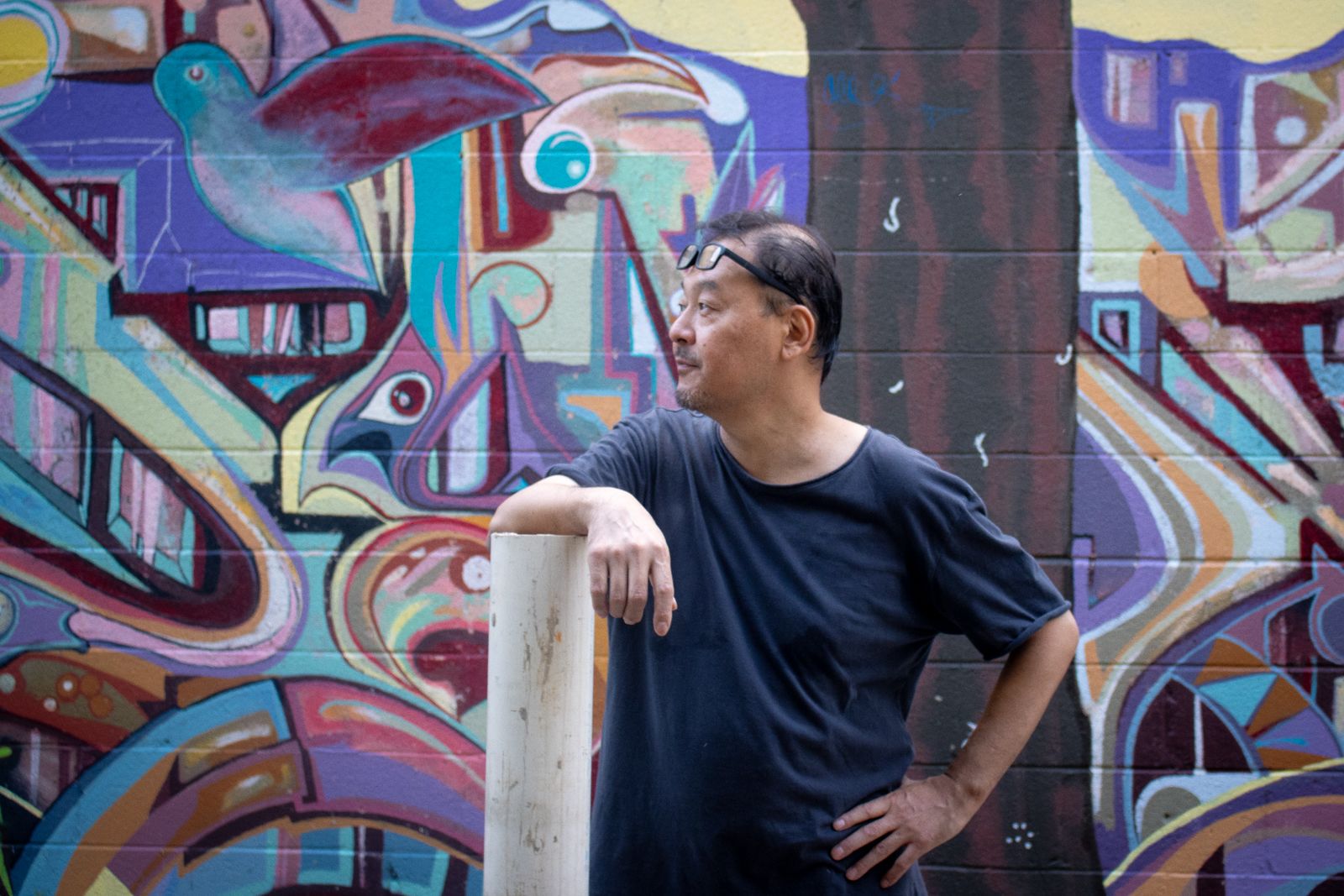 Meanwhile, West Philly rabbit farmer Matt Bennett was introduced to the garden by a friend, and together, they helped organize a fundraiser for the space.
"Having non-commercial spaces to exchange in just creates a much more welcoming atmosphere for conversation," Bennett said. "It kind of dissolves any notion of cliques."
Since then, Bennett has become a regular at the space. At a recent potluck, he led a backyard-to-table experience. The goal of the event was to show people where their food comes from and to honor animals' lives before eating them.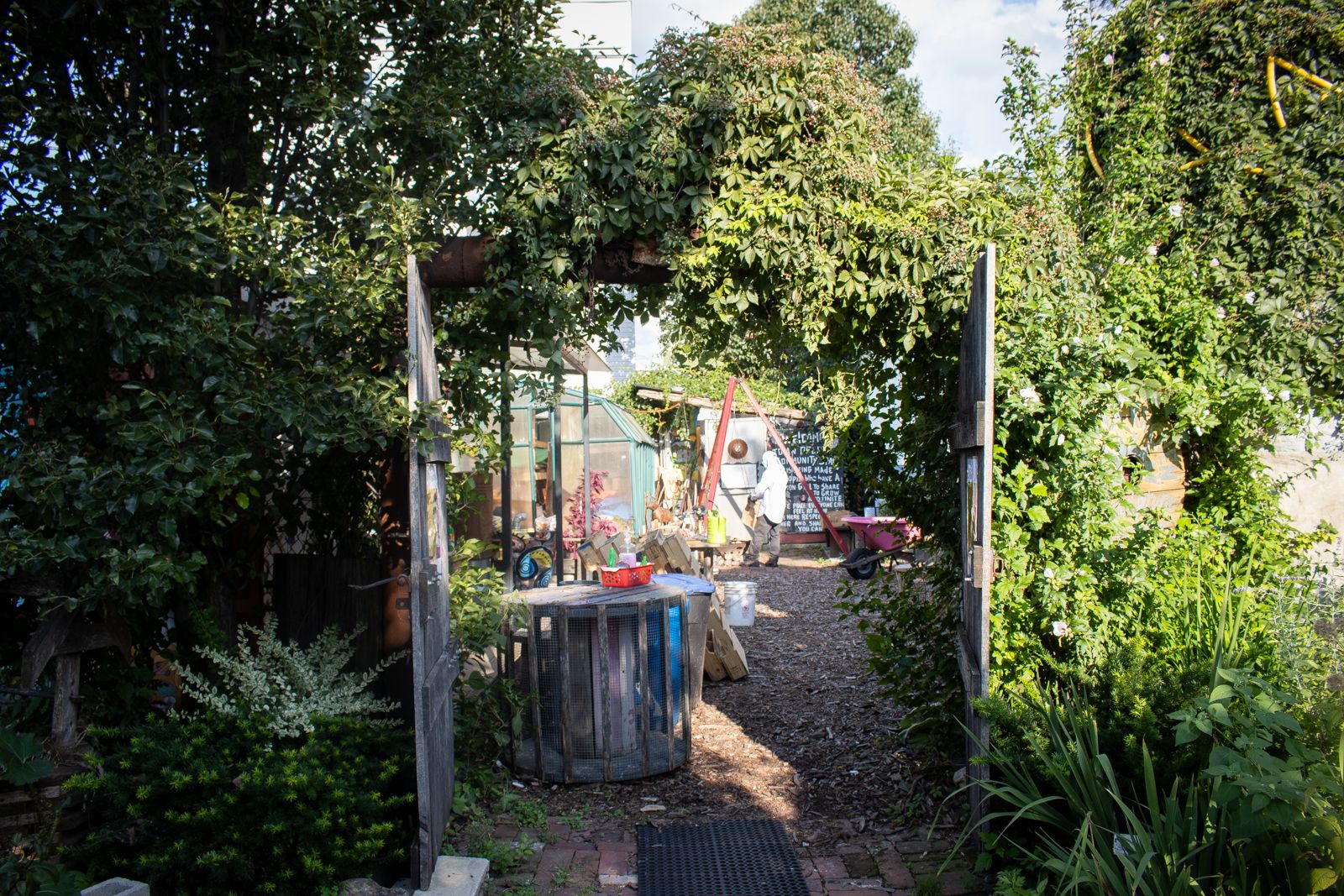 During Bennet's event, he taught participants how to mindfully process meat. He brought two rabbits for the small group to pet and give gratitude for their life. Then, they all learned how to slaughter and prepare the rabbits before cooking them for a meal. Later, around the fire as they ate, someone sang an Italian folk song about fishermen giving gratitude for their catch.
"[I] had a really interesting and unique experience, being able to share the abundance and bounty in a community space that's also built from community sharing and sharing skills," Bennett said.
Bennett was grateful that Ospina allowed the event, as other spaces might regard the activity as strange.
"These kinds of spaces can provide these really meaningful moments that might be challenging or difficult in other spaces," Bennet said.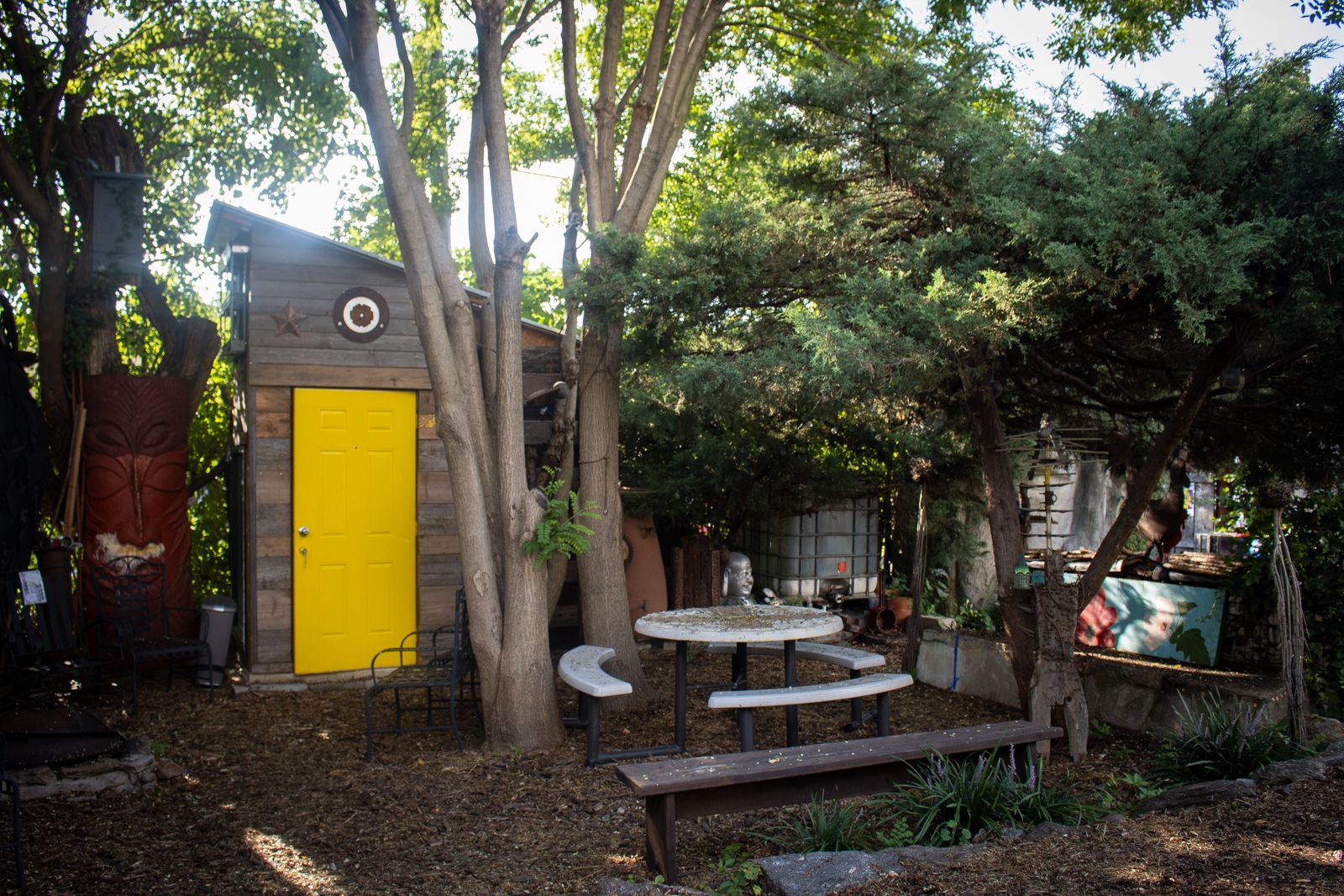 How to support the sculpture garden's work
Despite the garden's growth over the past few years, it is primarily managed by Ospina. Therefore, the space is only accessible when he happens to be there working or if there is an event. Although he's there nearly every day, there isn't a set schedule.
However, Ospina hopes to build a network of volunteers that would be interested in helping in the garden by doing things like watering the plants, running a potluck, managing social media, or anything else that might interest them.
"[The garden] is a good example of different solutions, different kinds of things that we tried doing, to get people together to connect and make a difference," Ospina said.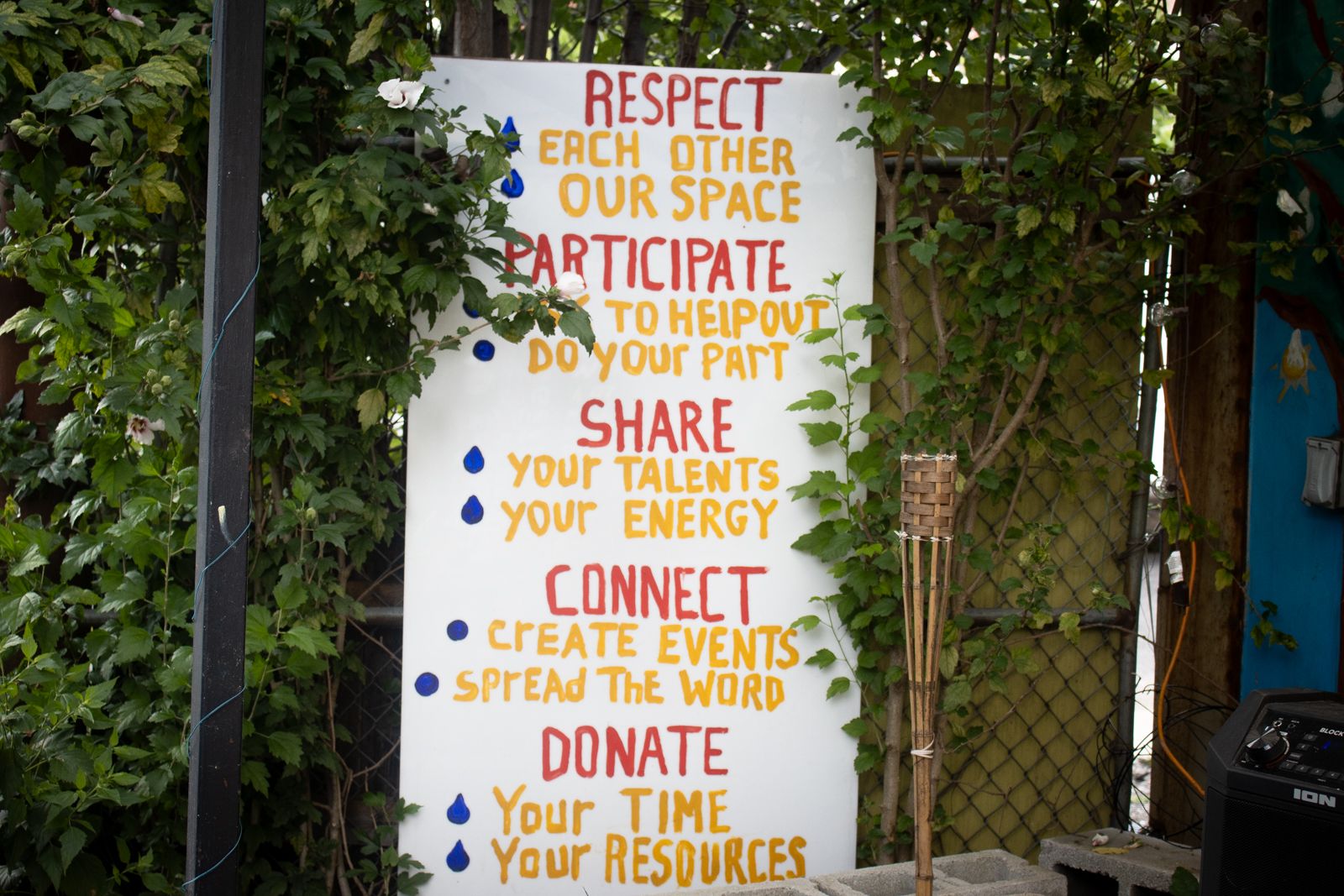 People can also support the garden by attending events or hosting one themselves. Everything is donation-based to remain accessible.
The garden has several events coming up, including:
An 'Alice in Wonderland' themed garden party on September 15
An open mic and makers market on September 16
A fall equinox celebration with live music and s'mores on September 22
Another fall equinox celebration with a wellness focus on September 23
You can find future events at The Open Kitchen Sculpture Garden by following its Facebook and Instagram.
---
Story edited by Jill Bauer-Reese