Norris Square residents gathered on Thursday night to support Antonio "Tony" Gonzalez, a neighbor and local business owner, who was arrested last week after allegedly confronting a group of sledgehammer-wielding men attempting to break into businesses along Norris Square Park, including the bar he co-owns.
More than 60 residents at the rally called for Philadelphia District Attorney Larry Krasner to drop the criminal charges filed against Gonzalez. The event was organized by the Norris Square Community Action Network (NSCAN) outside of Gonzalez's bar Half Time Good Times at 120 Diamond Street.
According to NSCAN members, the group of men who unsuccessfully tried breaking into the businesses first went after North Philly Pharmacy, which is across the street from Half Time Good Times.
"He was alone trying to defend both the bar, the tenants that live above the bar — I believe one to be his father — and also trying to protect the small pharmacy," said Norris Square resident Diana Quinones who was emceeing the rally.
Gonzalez tried to prevent the men from breaking the doors and gates of both stores by firing his firearm into the air. When a police patrol arrived, instead of looking for the looters, a SWAT team was called, and Gonzalez was arrested, according to a press release from NSCAN.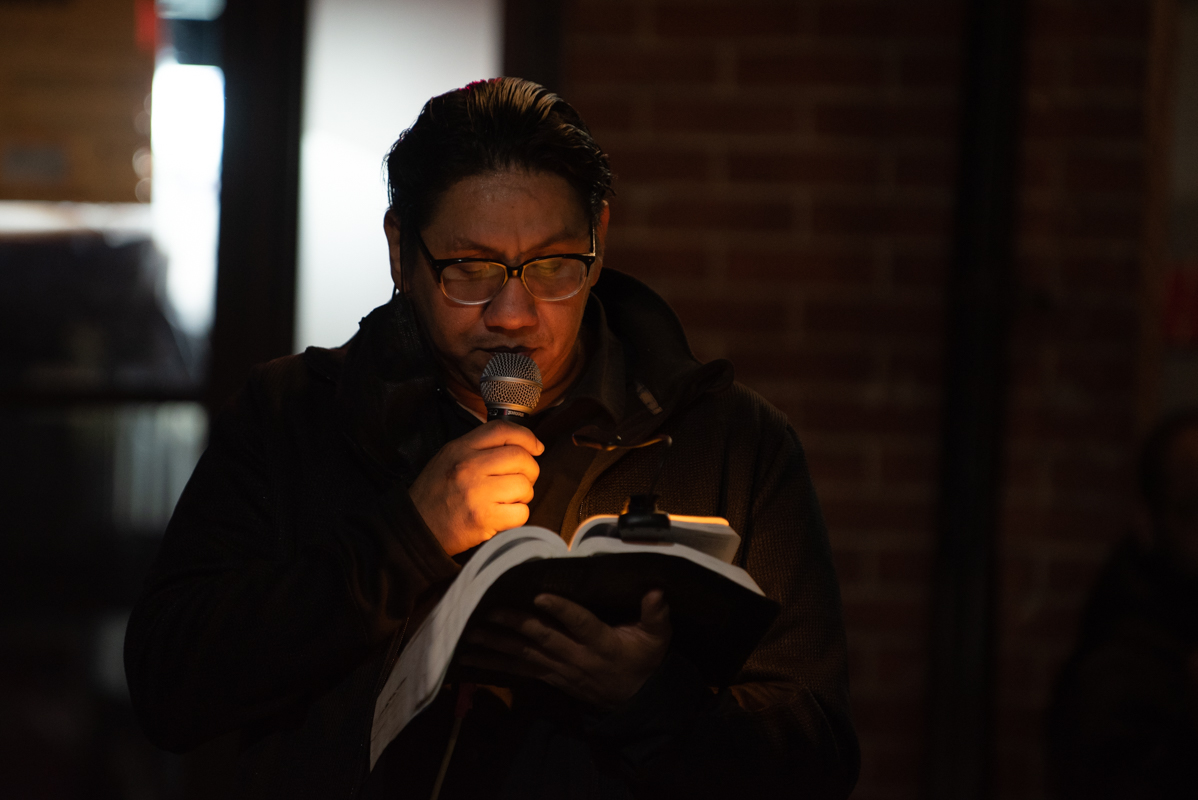 Gonzalez now faces four criminal charges, including possessing an instrument of crime with intent to employ it criminally, and recklessly endangering another person. He is also charged with carrying a firearm without a license, despite residents' claims that he used a licensed firearm.
Gonzalez posted bail, and a preliminary hearing is scheduled for Nov. 18.
According to the Philadelphia District Attorney's office, the ongoing investigation will proceed based on law, facts, and evidence. A spokesperson did not offer further comment.
But the residents protesting at Norris Square said that the handling of the incident was an act of injustice to the community. Residents described Gonzalez as one of the pillars of the Norris Square community, and speakers mentioned other business owners in the city who had defended their businesses from intruders in similar ways without facing criminal charges.
[Best_Wordpress_Gallery id="21″ gal_title="Tony Gonzales rally"]
While residents wait for Gonzalez's preliminary hearing, NSCAN has started to circulate a petition in the neighborhood, and City Councilmember Maria Quiñones-Sánchez, who lives blocks away from Half Time Good Times, wrote a letter to Krasner asking for Gonzalez's charges to be dropped.
To better understand the Norris Square community's position on the ongoing case, we interviewed five community members who attended Thursday night's rally.
Editor's note: Responses have been edited for clarity and conciseness.
Additional reporting by Zari Tarazona.
---
Editors: Zari Tarazona, Claire Wolters, Siani Colón / Designer: Henry Savage
What did you think about this story? Send a note to editors@kensingtonvoice.com, and we'll consider publishing it in our Voices section. You can also tell us what you think in person at our neighborhood events.