Editor's Note: This article was originally published on Oct. 30, 2020, and updated on Oct. 14, 2022.
In 2017, LEAP, a free after-school program for students at Free Library locations around the city, started a youth-led — and youth-created — bike repair program in the Kensington neighborhood. The students had the opportunity to order and take inventory of tools, which they then used to repair bikes for community members. They also learned new skills, like making spreadsheets. But when fall came, LEAP organizers noticed that most of those same teens had dropped out of high school.
Update: Access the District's 2023-2024 School Selection Process website here.
"As that was happening, we started talking to them about what was going on, and we learned that most of our teens never really thought about their initial choice of high schools. They just sort of had the decision made for them," said Bryan Belknap, LEAP's youth advocate and leader of the after-school program at McPherson Square Library.
Earlier this month, the Free Library and LEAP, with the help of a grant provided by the Jump-Start Philly Schools Fund, launched an online Philly High School Choice tool in English and Spanish to help prospective and existing high school students easily find a suitable school for themselves.
Read more: Here's an overview of changes to the 2023-2024 School Selection Process written by Bryan Belknap.
The online tool is an extension of McPherson Square Library's High School Choice program, which the LEAP after-school staff at the library started in 2017 to help students and families choose their schools. Due to the pandemic and libraries closing temporarily, McPherson Square Library needed an alternative to its in-person program.
Update: McPherson Square Library has reopened since the temporary closures. You can view the branch's hours here. Belknap can help students and families with high school selections in person Monday through Thursday, 3 p.m. to 5:30 p.m, and on Fridays from 3 p.m. to 4:30 p.m. The library's regular after-school program offers students free meals and activities.
With the new resource, students have more freedom to find and learn more about schools that meet their needs, instead of automatically attending schools nearby without knowing if those schools are a good fit for them or not.
"There's eight different priorities that you can choose from, and you pick which of those are your priorities," said Belknap. "Then we have a place where you can if you want — and this is optional — enter in additional information, and we'll use that to determine eligibility."
Selecting their own priorities gives students more control to find a school based on what they find important, Belknap said. Their choices can be based on the distance they'd like to travel from home to school, whether they want to attend college or start a career right after graduation, and if schools have club and sports programs. Students can also prioritize safer schools, as well as ones that have a more engaging, hands-on approach.
English language learners can also benefit from this tool, as finding a school that will work with them — and that has other English language learners — would be a major priority for their education.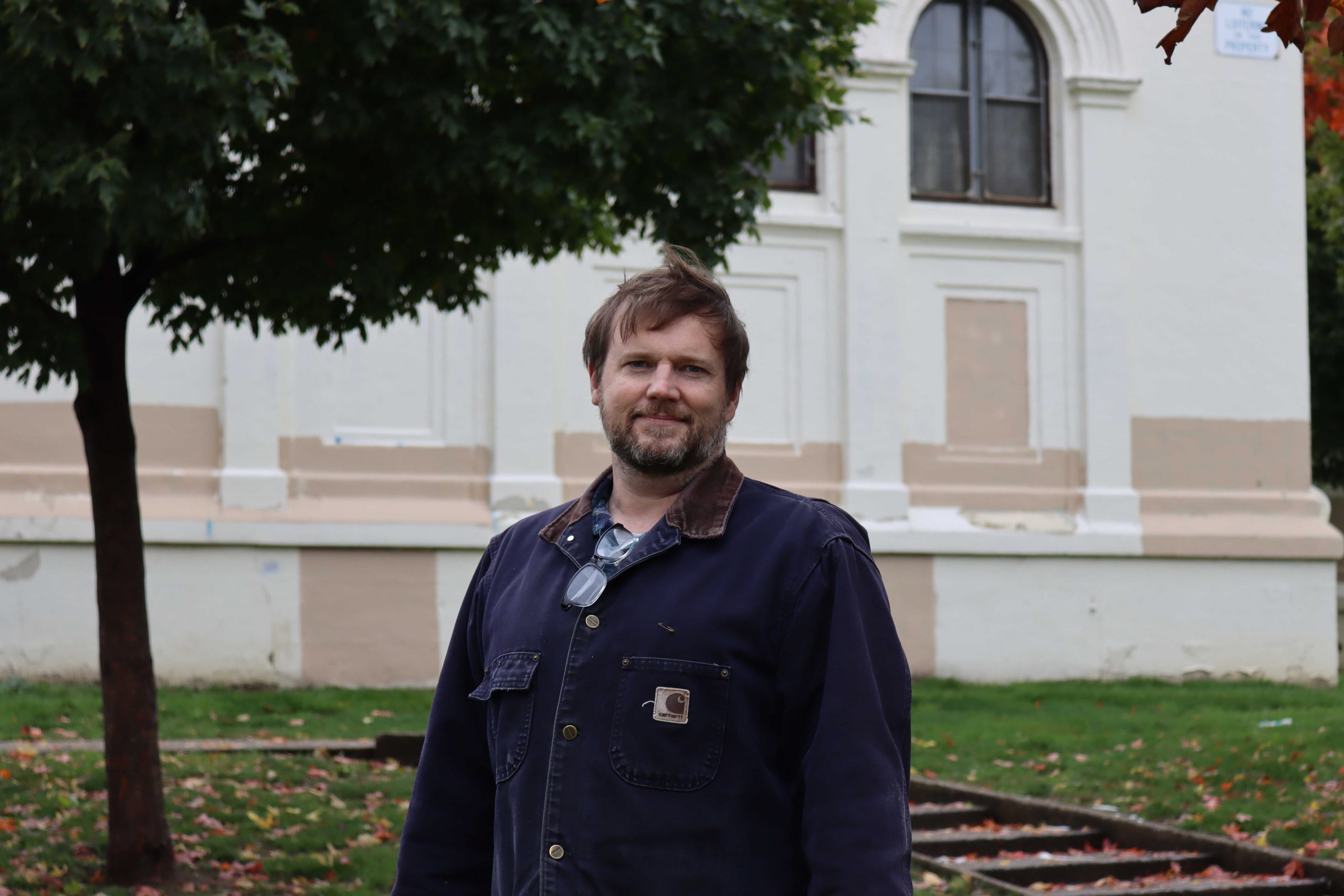 Students will notice that, on the tool, each priority has more information to help guide their choice. For example, if graduation was listed as a priority, the tool would provide the rates of graduation for each eligible school, Belknap said. The same goes for English language learners looking to find graduation rates specific to them.
Once students have listed their priorities and have chosen whether or not to add more information for eligibility, they're taken to a page listing all the schools based on their preferences. However, things don't have to end after a student has chosen a school, Belknap said.
"We want this program to be part of an overall push for us to help youth stay in school," Belknap added.
When the Free Library locations are able to continue their after-school programs, LEAP's goal is to have librarians communicate with and follow up with students on their progress throughout their remaining school years to ensure they stay in school. They also plan on reaching middle schoolers as low as fifth grade, to start them on an early process of finding a suitable high school for them to attend in the future.
The Philly High School Choice tool will continue to be available after this year. To use the Philly Highschool Choice tool, visit their website here.
To learn more about LEAP, go here.
---
Editors: Jillian Bauer-Reese, Zari Tarazona, Claire Wolters, Siani Colón / Designer: Henry Savage