At Chuckles' Bar & Grill, owner Jermaine Millhouse welcomes Kensington residents to relax, make connections, and share a laugh.
"I want people to feel at home here," he said. "People can let their guard down."
Millhouse took over the business located on the corner of Frankford Avenue and Clearfield Street back in 2019, but the Chuckles' Bar & Grill building has been a landmark in Kensington for generations.
The three-story building was built in 1892 by Charles Hammel. Hammel's vision was a place where community organizations could come to meet. The building was nicknamed "Hammel's Hall," and in 1893, business owners met there to organize a neighborhood merchants alliance and launch the Twenty-fifth Ward Improvement Association.
The hall was open through the 20th century as a meeting space for clubs and union groups. Neighborhood businesses also rented the upstairs offices before they were turned into apartments. Ownership passed through different hands until the building was purchased in 1990 by Charles "Chuckles" Raday, Jr. and named Chuckles' Bar & Grill. According to Millhouse, Raday Jr. ceased operation in 2017.
Inspired by the building's history, Millhouse wanted to revitalize the bar into a space where neighborhood residents could unwind over a drink and connect to build community.
Reopening Chuckles' Bar & Grill during a pandemic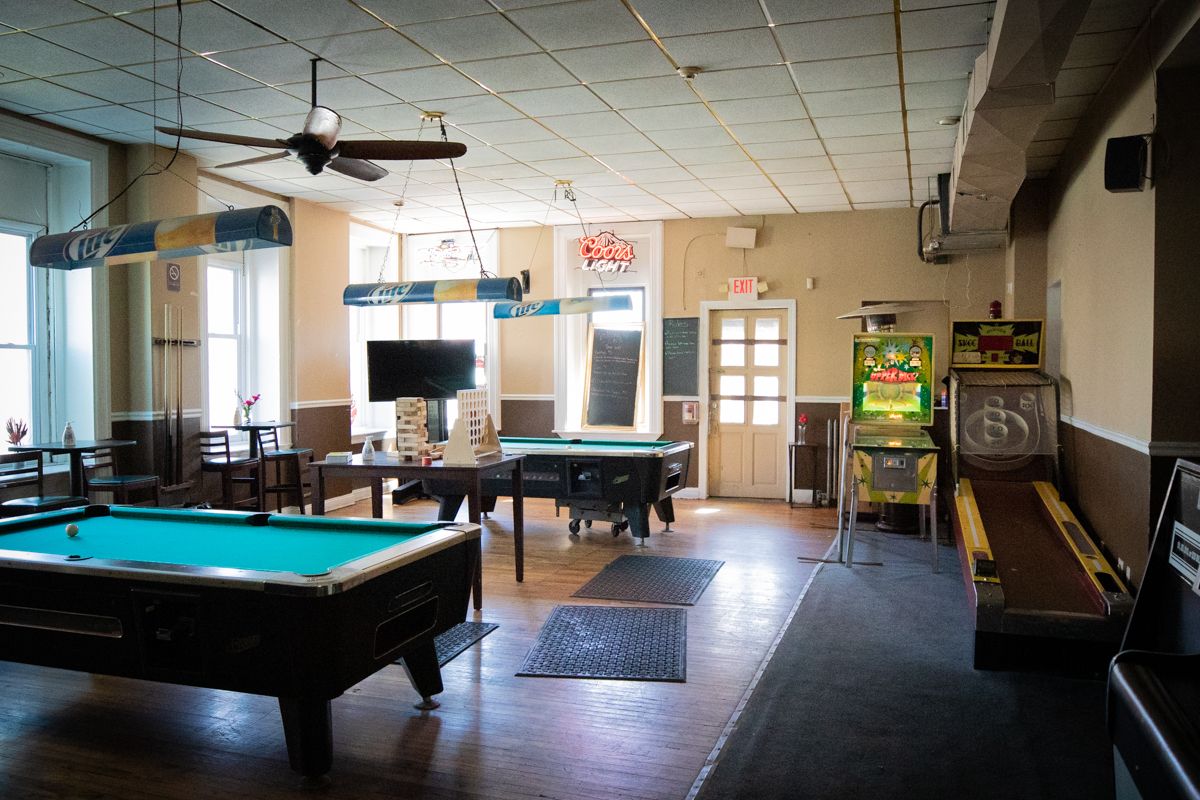 When Millhouse began working to reopen Chuckles' Bar & Grill in late 2019, the building wasn't in good condition. The interior was run down and filled with debris, and the kitchen, bar, and electrical system needed repairs.
"It took four months to get it back up and operating," Millhouse said. "I'm talking every day. I didn't leave this place until 10 or 11 o'clock at night."
Millhouse opened the bar and grill in February 2020. When the pandemic hit Philly a month later, he had to pivot and clean up the backyard for outdoor dining.
As the Covid-19 vaccines rolled out in 2021 and restrictions began to loosen, Millhouse allowed customers back inside the bar, and business began to pick back up.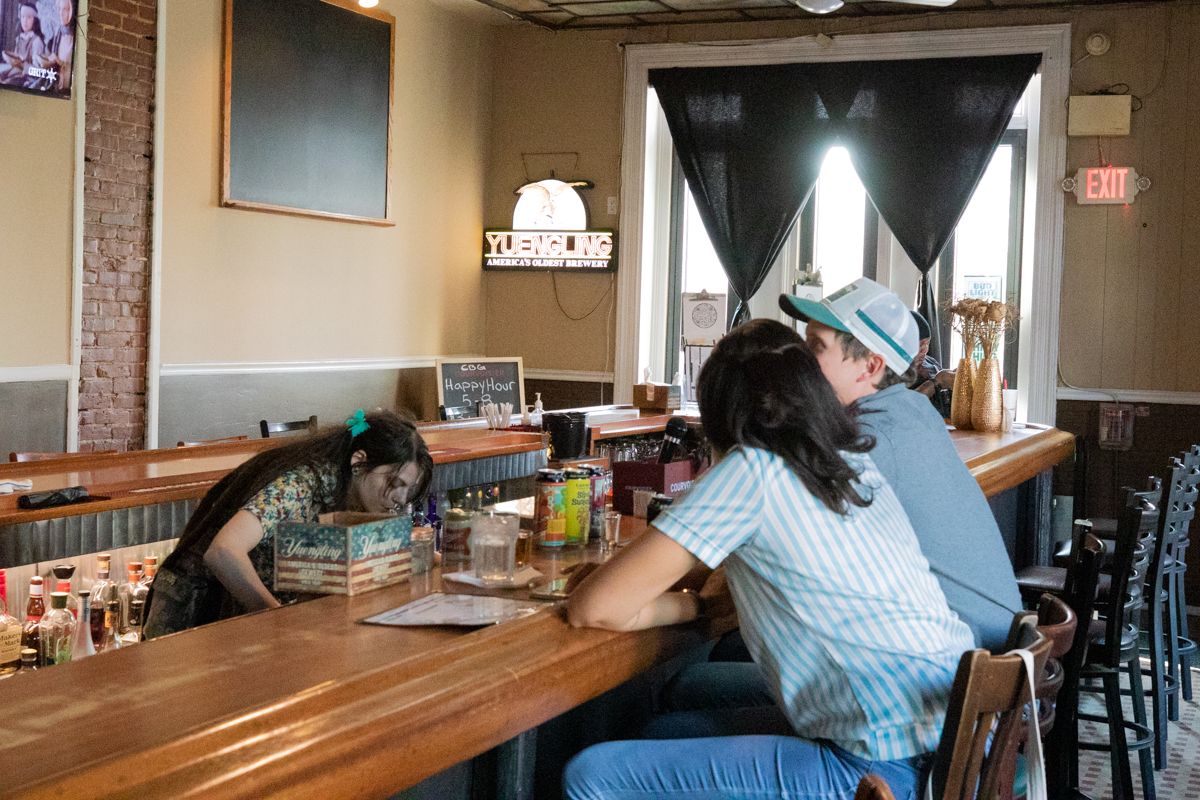 But everything changed one evening on Oct. 6, 2021.
That night, a man entered Chuckles' Bar & Grill and tried to sell drugs to the customers at the bar. Millhouse confronted the man and asked him to leave.
"I don't want that type of energy; I don't want those types of people in my bar," Millhouse said. "He took offense to it."
Later that evening, as Millhouse was outside closing the bar, the man returned and shot him five times in the chest, arms, and leg. Millhouse was rushed to Temple University Hospital, where he was in a coma.
Recovery
At first, it was unclear to doctors whether Millhouse would pull through. They told his wife, April, to prepare for the worst. But miraculously, his condition improved.
"I don't know what happened, but at that point it's like my body started putting itself back together," he said.
He awoke from the coma after 10 days but would remain in bed for 30 more. Millhouse lost use of his right leg due to a lack of blood flow, and doctors told him it was unlikely he would use it again. He decided to have the leg amputated and was given a specialized prosthetic.
"It's really unique," Millhouse said with a laugh. "I'm actually able to jog, lift weights, dance a little bit — well, actually, dance a lot."
After several months of physical therapy at the MossRehab Amputee Treatment Center, he was ready to return to work at the bar.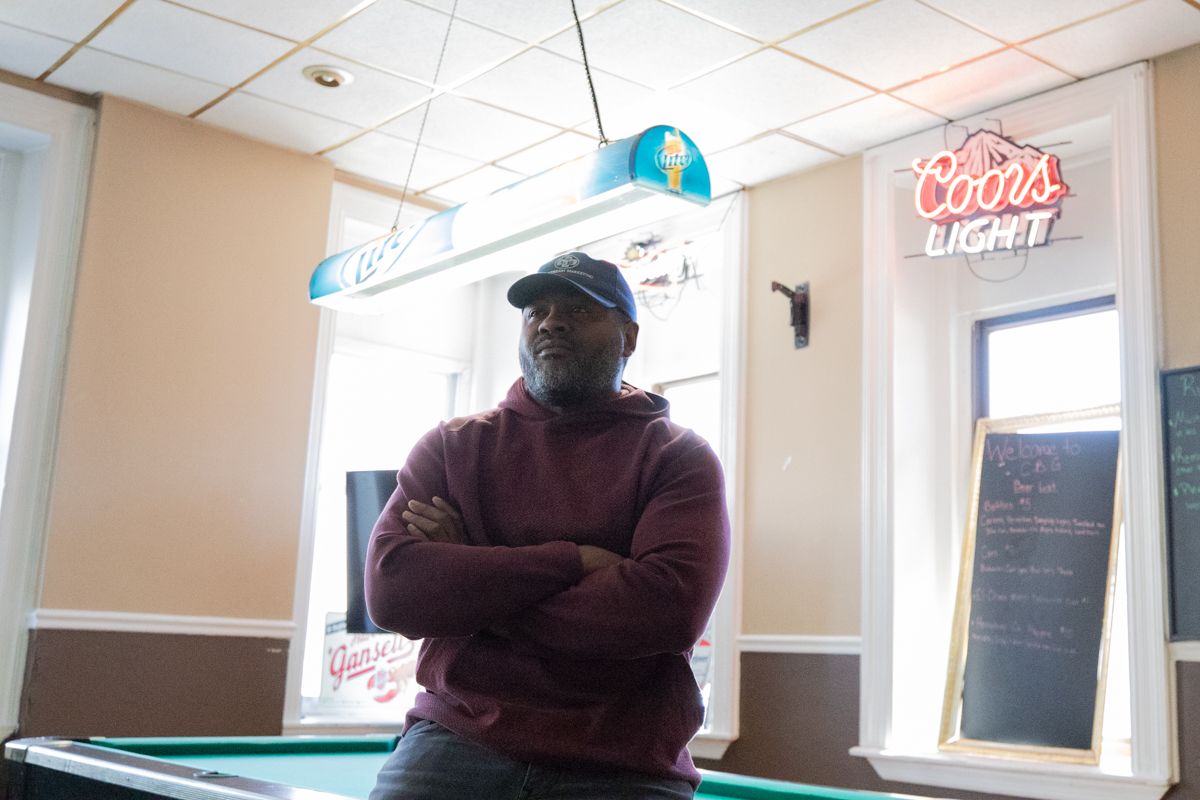 "Getting back to the neighborhood, people in the community were like, 'Why are you coming back? Somebody tried to kill you,'" Millhouse said. "I was like, 'Yeah, but you can't let them win. That's what they set out to do.'"
However, returning to the bar was about more than just Millhouse. His wife, April, who bartends at Chuckles', was affected by the attack on her husband. According to Millhouse, she fought hard to hold their family together throughout his recovery.
"She thought I was crazy," Millhouse said about coming back to Kensington, "But then, as she got to see my vision — it wasn't about the bar — it was about what we can do in this community. It changed her mindset."
"I'm a father, I'm a husband, and I'm a community leader," he added. "I thrive on helping people, and that's why I wanted to come back to Kensington."
Starting anew in Kensington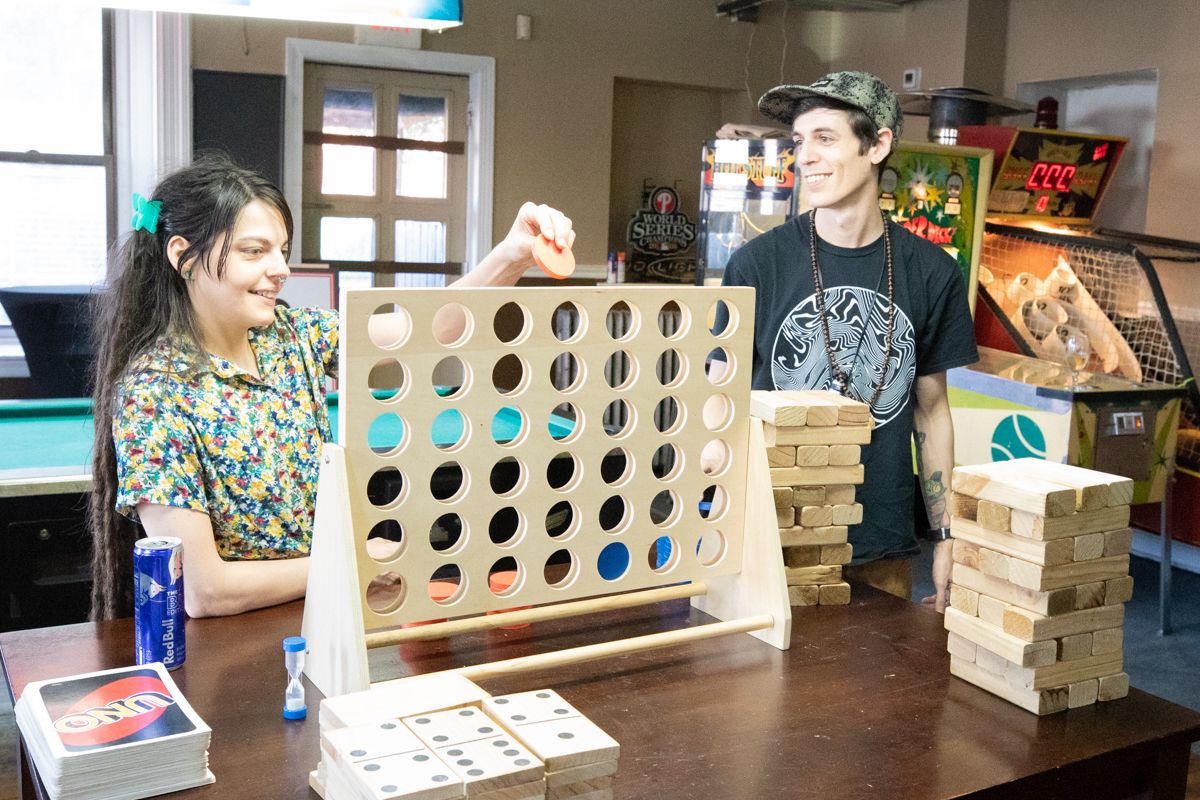 Since returning to Kensington, Millhouse has been determined to make a positive impact in the neighborhood and to be an advocate for small business owners along Frankford Avenue.
Chuckles' Bar & Grill reopened at the beginning of this year. Millhouse has since hosted multiple small business community meetups at the bar in partnership with NKCDC. He wants to organize business owners along Frankford Avenue and share information about available resources.
Later this year, Millhouse plans to host a block party on Clearfield Street for local musicians to perform and neighbors to connect. He is also making improvements to the backyard space at Chuckles' Bar & Grill, nicknaming it "The Lawn," and opening it up for music and cultural programming.
"I want to continue to help," Millhouse said. "I want to continue to build this community up and do what I can. And I really feel like this space can be an anchor in the community."
When asked about what businesses need most along Frankford Avenue, Millhouse emphasized business owners being able to feel safe and personally connected with the community.
"When you start to have a personal relationship with the community and be open to it, your business thrives," Millhouse said. "Everyone thinks they're out here by themselves. I want them to know we're here."
---
Editor's Note: This news article was written and reported on by NKCDC's Commercial Corridor Manager Lee Nentwig through a community partnership with Kensington Voice. For the next few months, Nentwig plans on spotlighting small businesses in Kensington and the surrounding neighborhoods with support from Kensington Voice staff.