On August 31, McPherson Square Library will lose a driving force behind its youth advocacy and programming.
Bryan Belknap, who for eight years has led the Literacy Enrichment After-School Program (LEAP), is leaving his position. His role was funded by a five-year contract with Impact Services, which is coming to an end.
During his time at McPherson, Belknap, a Kensington resident, has led dozens of youth projects at McPherson. Through those programs, he has served hundreds of children and teens with a needs-based approach and provided them with opportunities to learn and build positive relationships.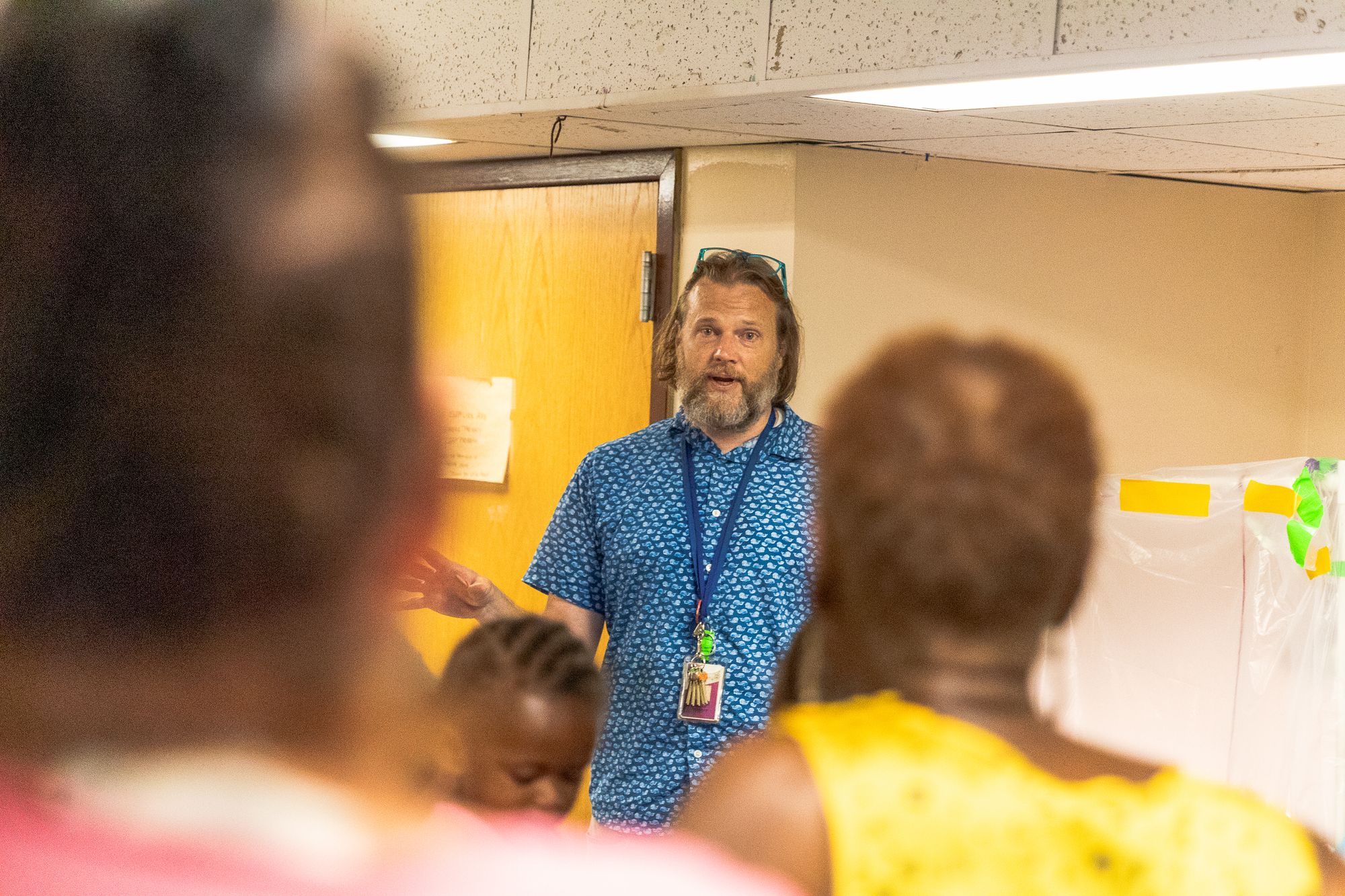 In recent months, Belknap has announced his departure to community members and friends at various events.
In July, with the help of Belknap's colleagues from McPherson and at Impact, he gathered over a dozen community members and friends at the library to announce the news that his time with the program was ending.
Belknap began his announcement with a story about a group of young men outside the library building who called him "Smiley" because he'd always walk to work with a smile on his face. He shed a few tears as he shared that memory.
"I am thankful for the time," Belknap said.
He again shared through tears his gratitude for his time at the library at an August Kensington Community Resilience Fund (KCRF) event.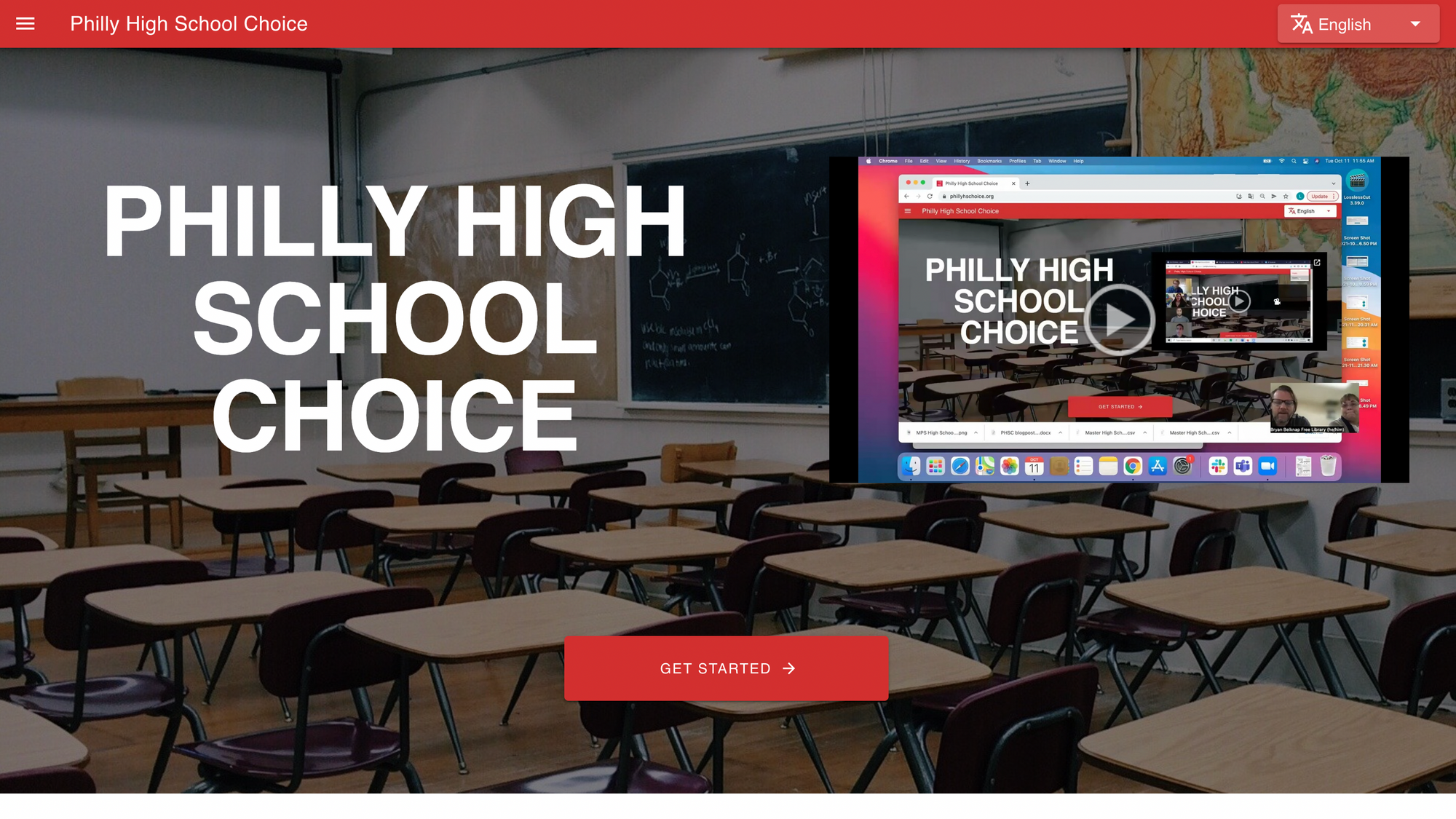 Getting started at McPherson
Belknap's journey at McPherson began in 2015. He was hired through a grant-funded program called the Maker Jawn Initiative, which was managed by the Free Library of Philadelphia.
Maker Jawn engaged kids and teens through after school programming, encouraging them to use tools to create things and learn skills like woodworking.
Various library branches hosted the Maker Jawn program, including McPherson, Kensington, Ramonita G. de Rodriguez, Lillian Marrero, and Widener. Belknap decided to join McPherson because no one else was there for the program at that time.
When the Maker Jawn program ended in 2017, McPherson and the other libraries joined the Free Library's LEAP program. Through LEAP, Belknap fostered a self-directed process, where students expressed their interests and needs, and Belknap would find a way to make it happen.
For example, in 2017, the youth mentioned wanting to learn how to repair their bikes. So, that summer, he ran a bike repair program where the kids ordered tools and repaired bikes that community members brought in.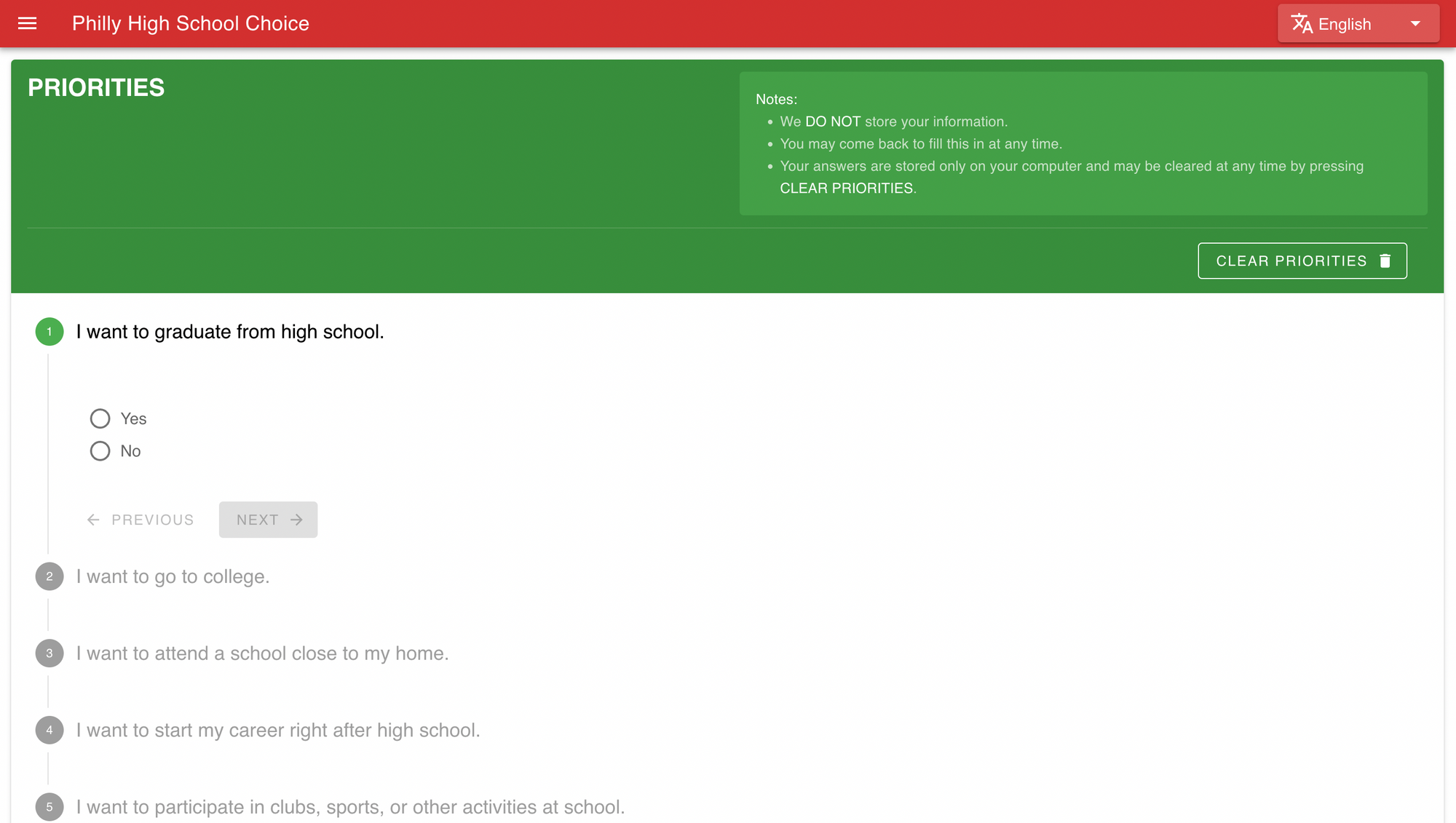 Then in 2020, when the libraries closed due to the COVID-19 pandemic, Belknap pivoted to meet the needs of the youth again. So, in October 2020, Belknap and his students launched an online Philly High School Choice website to give teens the power to choose the high schools they want to attend.
"What I started doing and what I'm doing these days is very different," Belknap said. "But it's really just been sort of our response to what's happening in the community, and the library's willingness to let those programs grow to meet those needs."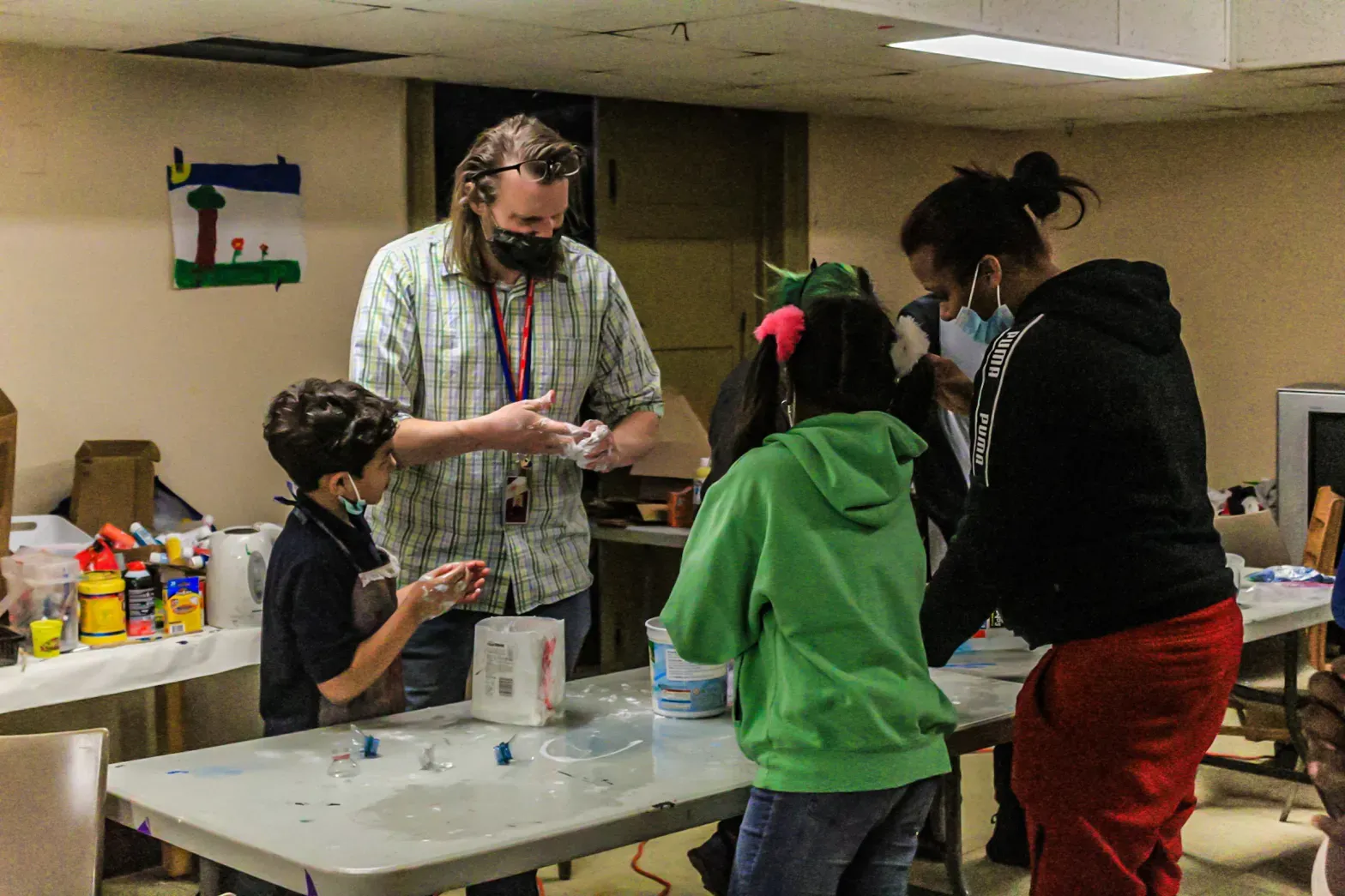 Bryan's youth development strategy
Before Belknap came to Philly and started working at the Free Library, he spent his college years and early career teaching and studying philosophy in Nebraska. He also spent time teaching in Chicago. He said those experiences prepared him to engage with young people with different life experiences than him.
"I will never be able to understand what it's like to grow up here," Belknap said. "My experiences are very different and I will never have that perspective. But we can still connect as humans and learn from each other."
Belknap also said his study of philosophy showed him how some of the young people he engages with experience injustice, and the potential presence of his own biases. Through that awareness and being honest and empathetic, he said he's maintained authentic relationships with the youth he's worked with over the years.
Belknap also said that showing kids that it's okay to learn new things and make mistakes along the way has been critical. Plus, respect.
"Just always caring and always treating the kids how you'd want to be treated," Belknap said. "That was always my strategy, and I think that it worked out well."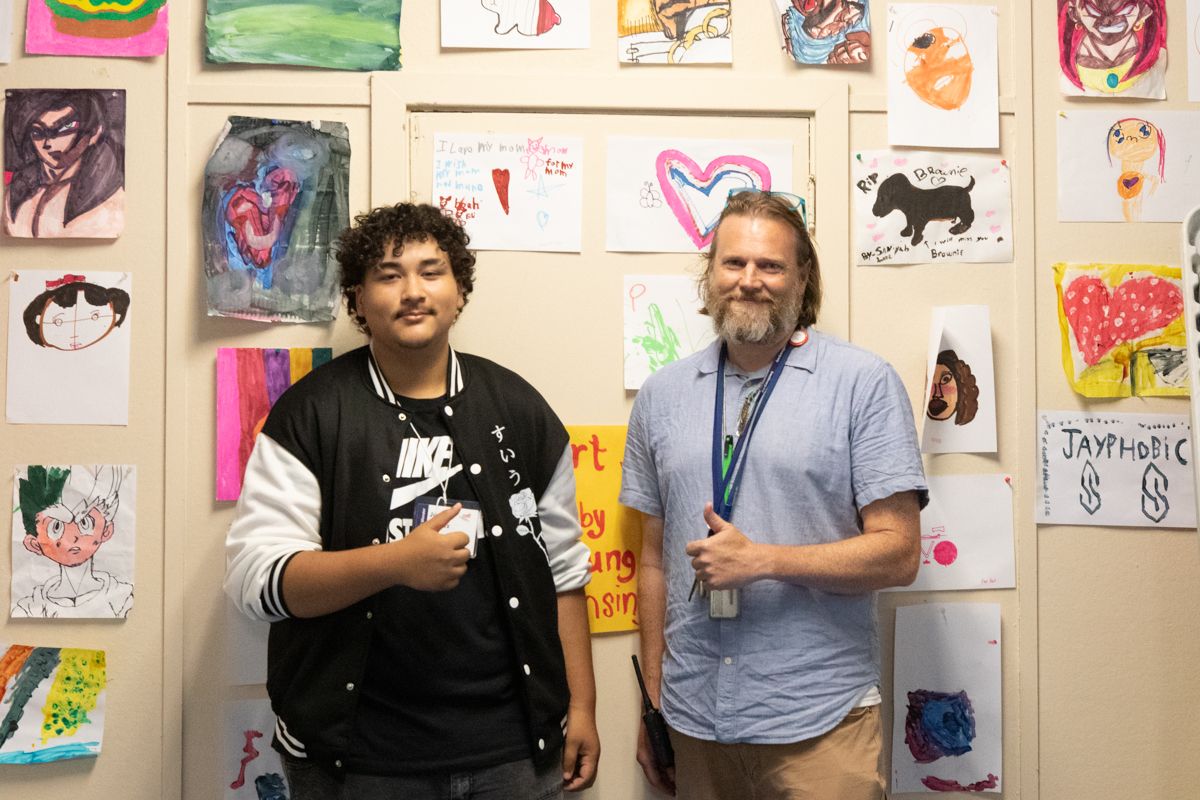 Making an impact
Belknap's efforts to meet the youth's needs and keep them out of trouble have gone a long way for the kids he's impacted.
For example, Junior*, a 17-year-old high school student and resident, has been involved with Belknap's programs since he was in middle school. This past summer, Belknap hired Junior to work with him. Specifically, Junior said he has enjoyed teaching the smaller children how to play chess.
"Joining the program has started keeping me out of drama by giving me something to do, and making money was a plus," Junior said. "It's been really positive in my life."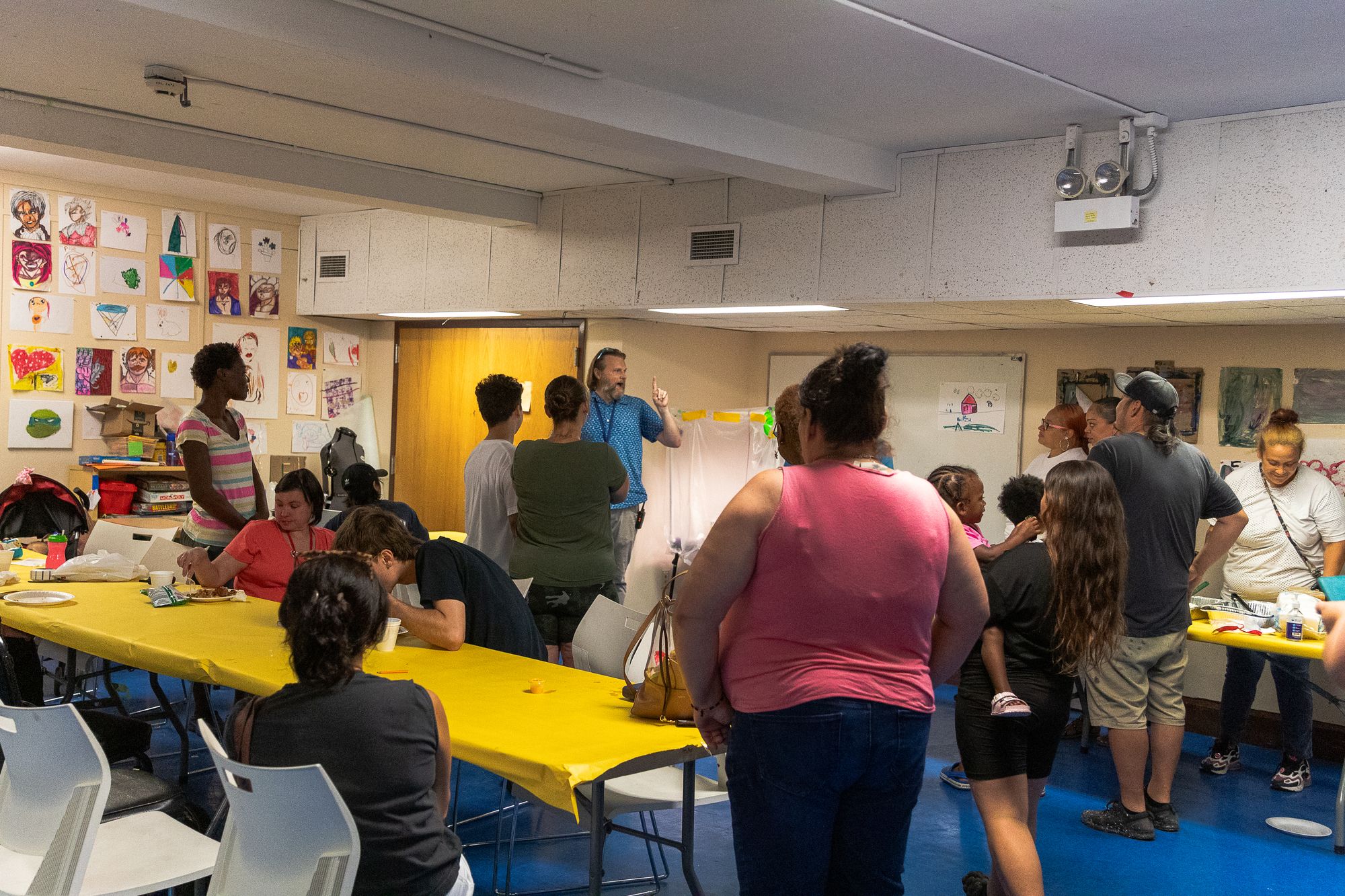 What's next?
During Belknap's farewell announcement, he also shared that he was awarded a $10,000 dollar grant from the KCR Fund to pilot a non-profit called Philly Bridge & Jawn (PB&J).
For McPherson, its LEAP program will continue with a new after-school leader in the fall, Belknap said.
With Belknap's KCRF funding, PB&J will connect a group of 20 teenagers to each other. It will also connect them to jobs with youth-serving organizations working in the neighborhood.
As part of Belknap's PB&J initiative, he also plans to partner with the New Kensington Community Development Corporation's (NKCDC) Nourish program with the help of Pati Codina, who recently left her position as the Director of Community Development at Impact Services.
Through that project, Belknap and Codina will pay teens a stipend to cook for each other and introduce them to other youth-serving organizations in the neighborhood.
The goal of both projects is to increase youth participants' social ties to their community, which increases positive health outcomes.
"It's really about building some trust and relationships, so that when opportunities come and you're ready, we can help you make those jumps," Belknap said.
Looking back, one thing Belknap mentioned that gave him joy at McPherson was seeing how eager the youth always were to try new things and engage in activities. For Belknap, watching them use creativity to grow is something he is grateful for and looks forward to in his future endeavors.
"I feel lucky that kids were always able to come in and be creative," Belknap said. "And that I was able to share that with them."
*Junior's last name was withheld for privacy reasons.