Updated 04/06/23
Kensington Voice is excited to announce a new project to make our stories and resources more accessible to community members, including those without internet access or with limited English proficiency.
In late 2021, we installed eight hand-painted Kensington Voice newspaper boxes at community organizations in our service area (scroll to the bottom for locations). This collaboration between Kensington Voice and *Asociación Puertorriqueños en Marcha (APM), Community Center at Visitation, Congreso de Latinos Unidos, Esperanza Health Center, Norris Square Community Alliance, Prevention Point Philadelphia, The Simple Way, and Taller Puertorriqueño has been in progress for about a year. Resolve Philly funded the neighborhood artists who painted the boxes through their Equally Informed initiative, and Mural Arts helped us recruit them. This project was also supported by funding from Independence Public Media Foundation.
*Editor's Note: The box at APM is being moved to another location.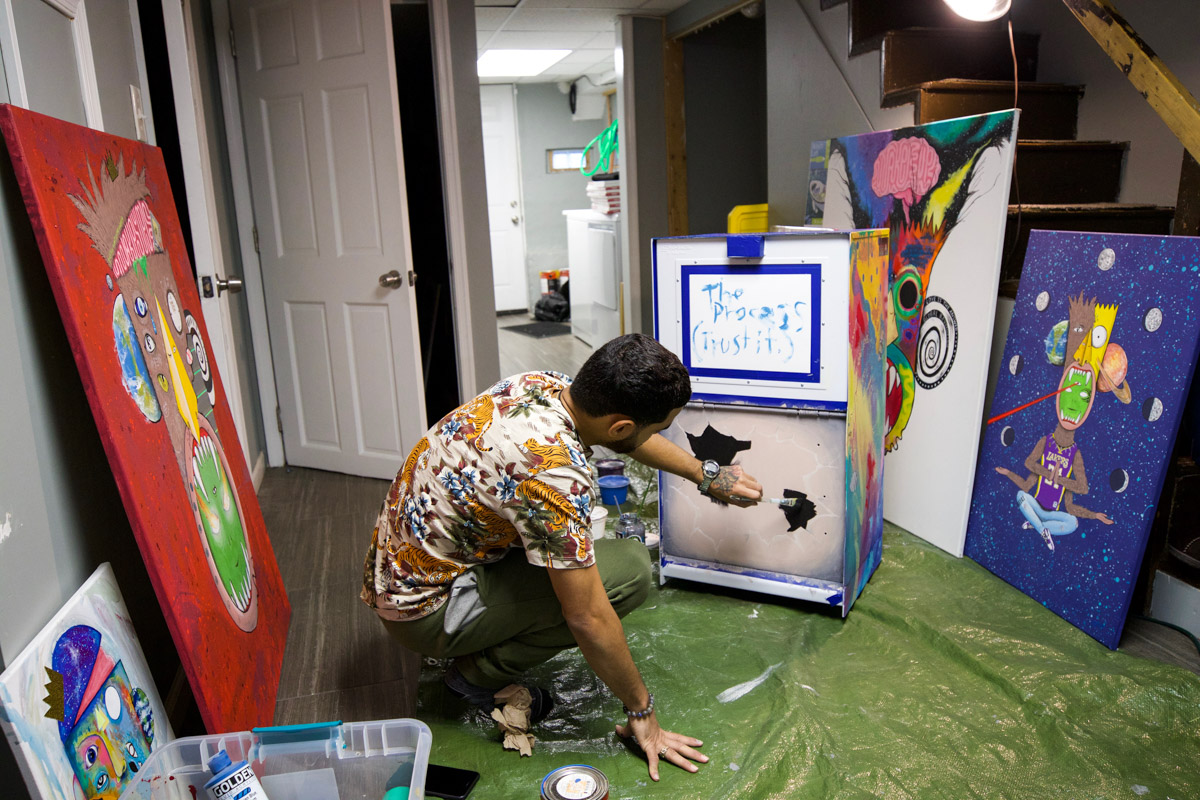 The idea for this project grew from our time spent and ties in the community, strengthened by focus group research led by Drs. Andrea Wenzel and Letrell Crittenden. This experience and research identified a clear community-expressed need for print and Spanish-language news and information. However, the community's requests are unsurprising.
In the ZIP codes that Kensington Voice serves (19134, 19133, 19122, and part of 19125, or census tracts 192, 188, 195.01, 177.01, 177.02, 176.02, 178, 179, 176.01, 163, 161, 162, 157, 156, to be exact), there are approximately 72,000 residents and 23,000 households. Of those households, internet access and English proficiency rates are substantially lower within these boundaries than citywide. Approximately 28% of these homes do not have any internet access (broadband, cellular, or dial-up), 47% speak Spanish, and 23% speak Spanish but do not speak English proficiently.
This year, we will distribute our free printed newspapers in English and Spanish to our newspaper boxes each month in an attempt to decrease these information inequities. Each issue contains news stories, community spotlights, events, resources, and first-person essays written by residents and other community members. As we expand this project, we are looking for creative ways to utilize these boxes, such as poetry, art competitions, and scavenger hunts.
We also hope to expand to more locations with some more funding. To support our ongoing efforts and our future expansion, you can make a tax-deductible donation in support of the program here. For box sponsorship opportunities, you can contact Kensington Voice's program manager at jill@kensingtonvoice.com.
Through this program, our newsroom hopes to improve our community's access to important information that can empower and benefit their lives to better engage with each other, community perspectives, local government, public health information, resources, and other opportunities.
A special thanks to the artists…
Without the creativity and hard work from this group of mothers, fathers, muralists, and community organizers, this project would not be possible.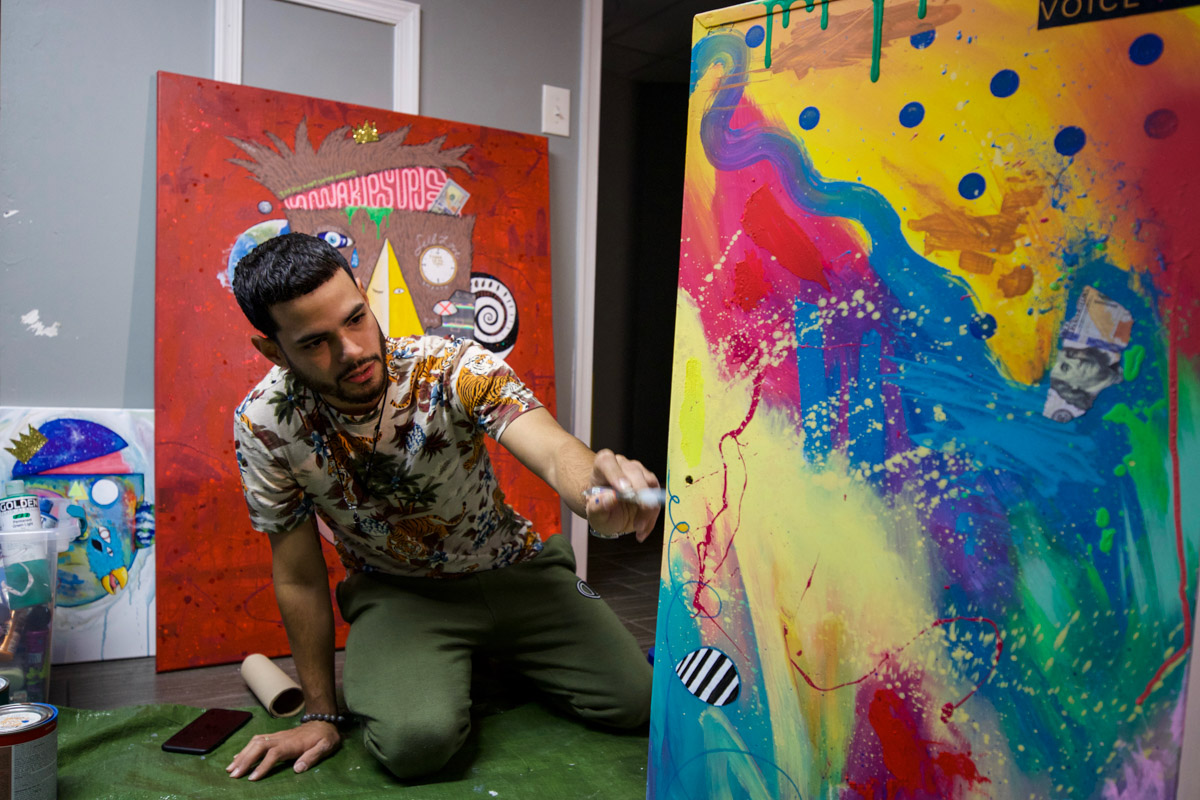 Jay Coreano
My name is Jay Coreano, also known as Art God, and I am 27 years old, Puerto Rican, and born and raised right here in Philadelphia. I'm an art instructor, poet, writer, and creative genius. I have been an artist for about as long as I can remember. For me, art was my only outlet. Every day, I would get lost in my drawings and paintings. From art, I learned patience, confidence, and most importantly, I learned that if you take your time with something and give it love and attention, it will grow. I love to motivate and inspire people to become the greatest version of themselves.
In Summer 2020, I had the opportunity to paint murals throughout Tacony Creek Park for the "Love Our Park" initiative by Tookany/Tacony-Frankford Watershed Partnership. In 2019, along with fellow community members, we painted and decorated trash cans to be placed around the Juniata neighborhood to promote keeping neighborhoods clean and storm drains clear.
I chose this design because I wanted to create something that cannot be ignored by someone who is walking by. The bright colors and mesmerizing patterns capture one's attention and draw them in closer. Knowledge is powerful, and it's a true privilege to have access to information. That's why I was passionate about this project! It's an honor to be a part of this movement.
You can find Coreano's newspaper box at Norris Square Community Alliance at 174 Diamond St.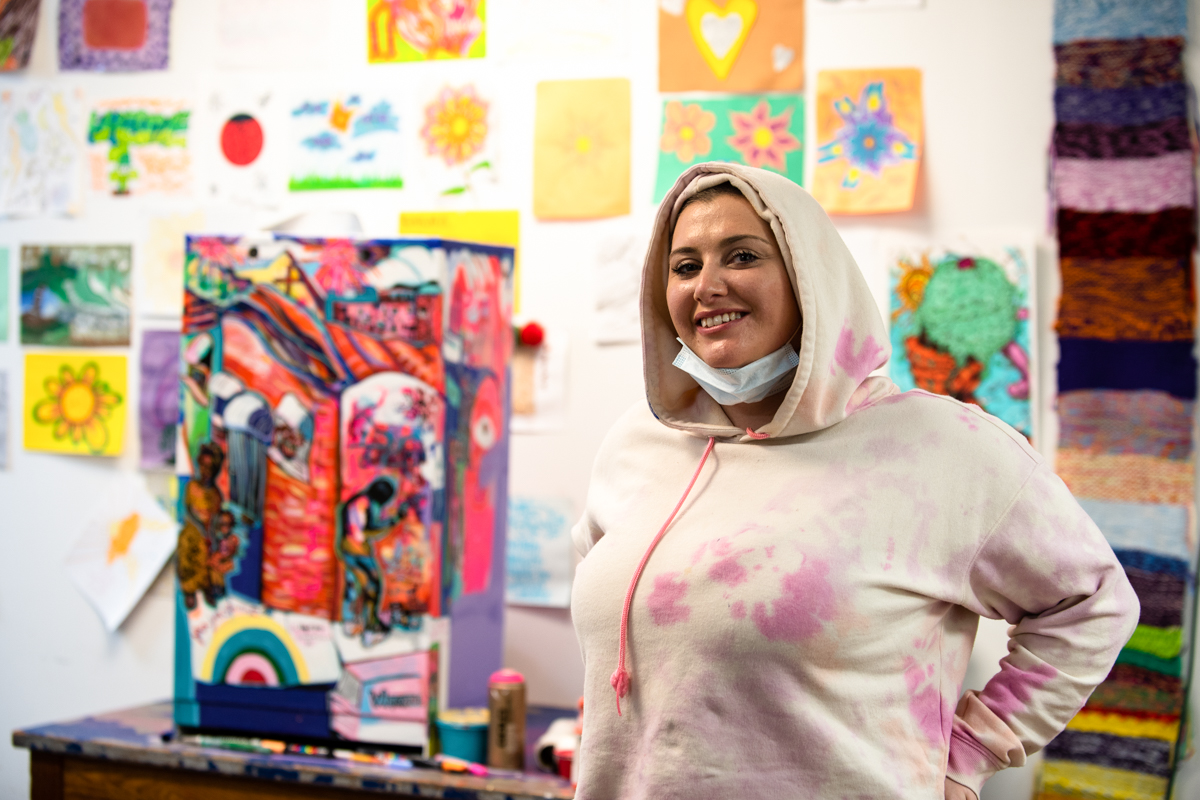 Ashley Flynn
I'm a mixed media artist based out of Papermill Art Studios in Kensington, as well as a long-time workshop facilitator for the Kensington Storefront. I have a deep connection with the neighborhood and its community members, especially those experiencing homelessness. My work addresses trauma, substance use, societal neglect, poverty, police brutality, and power dynamics. I believe that artmaking should be a cathartic experience that allows people access to healing their trauma. I have contributed to Kensington through community outreach, Journaling for Survivors workshops, a mural, and the (Kensington) Street play. My most recent contribution was an artist residency with Mural Arts designing a fashion line to give to community members. The line is called Streetwear Survivors. In May, I had my first runway show. I consider access to the arts a lifeline for this community.
The purpose of my newspaper box is to capture the energy of Kensington. Kensington has an undeniable rhythm. It has its own culture, traditions, vibrancy, and grit. Although there is significant pain here, there is an enormous sense of life. Profound resilience stems from this community. There are endless stories to tell here. This box will be filled with stories about resilience.
You can find Flynn's newspaper box at The Simple Way at 3234 Potter St.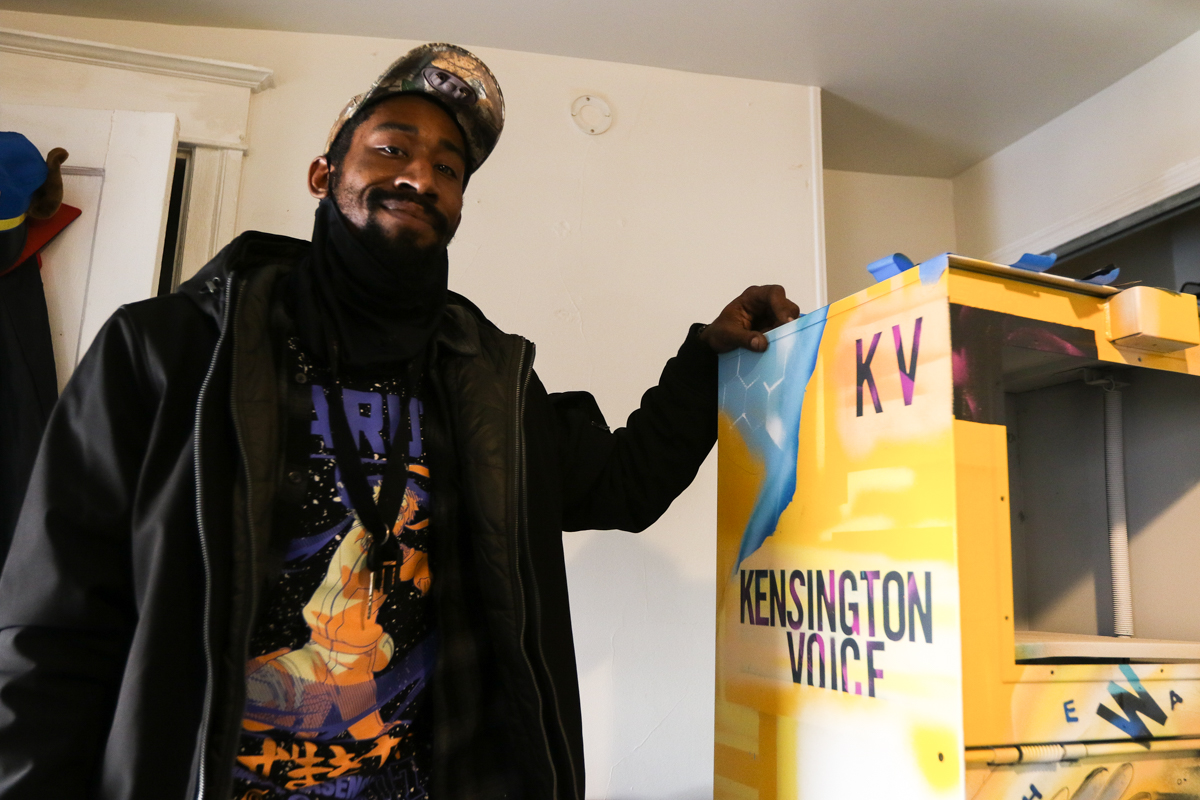 Tim Johnson
I am an East Coast artist, born and raised in Philadelphia, who found a passion for sign painting and lettering. I developed most of my skills by working hard as a tattoo apprentice by night and at local arts and craft stores during the day. My style is mainly street-based, and I use very vibrant and energetic colors, shapes, and illusional concepts that grasp the room's eye and distinguish me from other artists. I often use comic book style diagrams and collage scene cuts to explain a wide range of exceptional whimsy.
You can find Johnson's newspaper box at the Community Center at Visitation at 2646 Kensington Ave.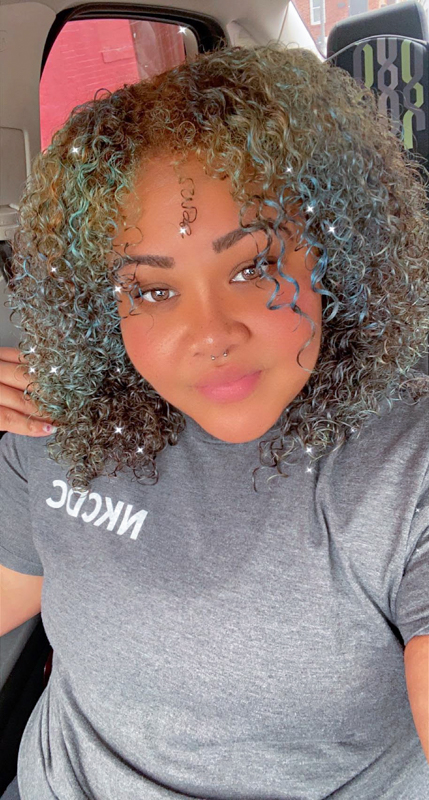 Antonia Villafane
Antonia Villafane is a community artist based in the Kensington neighborhood of Philadelphia. Villafane's work is inspired by her Puerto Rican culture, and she expresses her passion by using bright colors. With her art, she hopes to share the beauty behind each of our cultures. Villafane facilitates community art events in partnership with Mural Arts as well as contributes to Kensington Voice's print news program.
You can find Villafane's newspaper box at Taller Puertorriqueño at 2600 N. 5th St.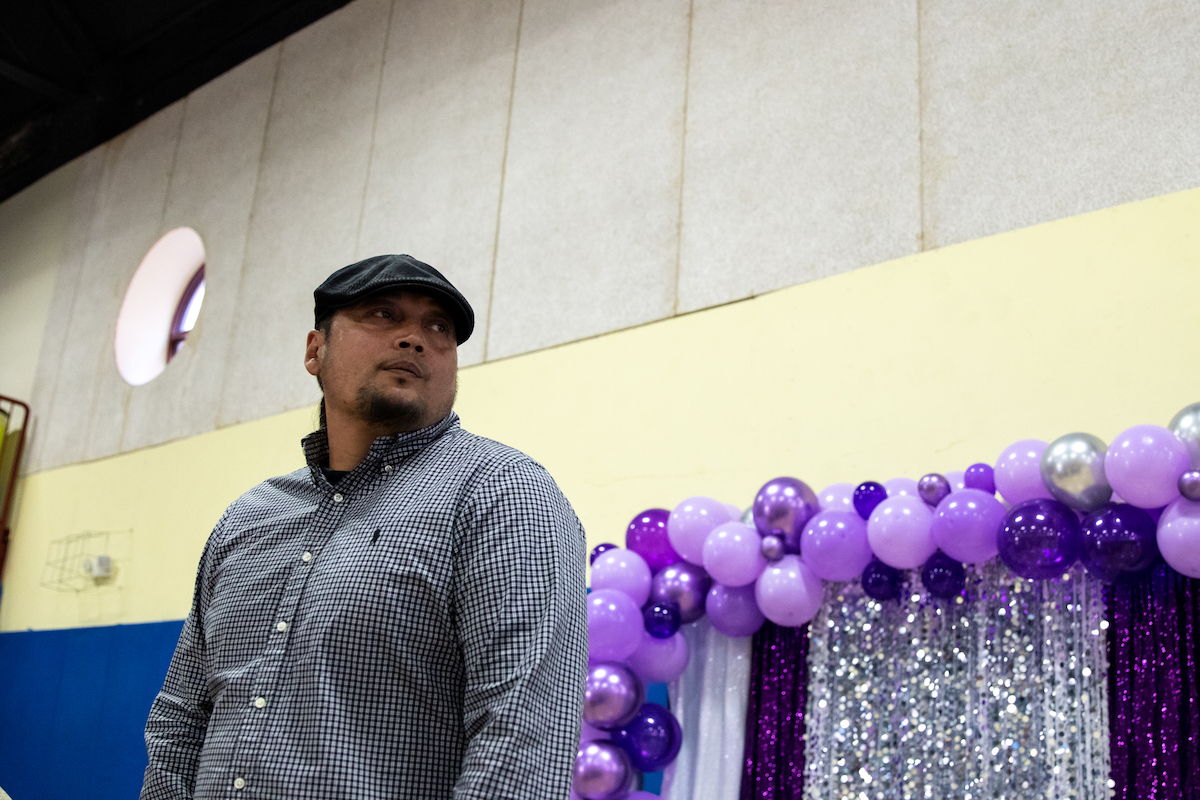 John C. Zerbe
John C. Zerbe is a Philadelphia-based muralist, community artist, and activist serving various neighborhoods throughout the city, specifically Kensington. For the last five years, his work has focused on engaging underserved communities, advocating for the healing of trauma, and bringing attention to societal issues through art. Zerbe believes that artists have a responsibility to share their gifts and to encourage others to create and express their thoughts. Through his work with Mural Arts, NKCDC, Impact Services, and the Kensington Storefront, Zerbe contributes to local murals, beautifying city blocks and vacant lots, and facilitating neighborhood events for youth. As a former member of the U.S. military, Zerbe also focuses on beautifying veteran housing spaces and facilitating art workshops with veterans.
You can find Zerbe's newspaper boxes at Prevention Point Philadelphia at 2913-15 Kensington Ave., Congreso de Latinos Unidos at 216 W. Somerset St., and Esperanza Health Center at 861 E. Allegheny Ave.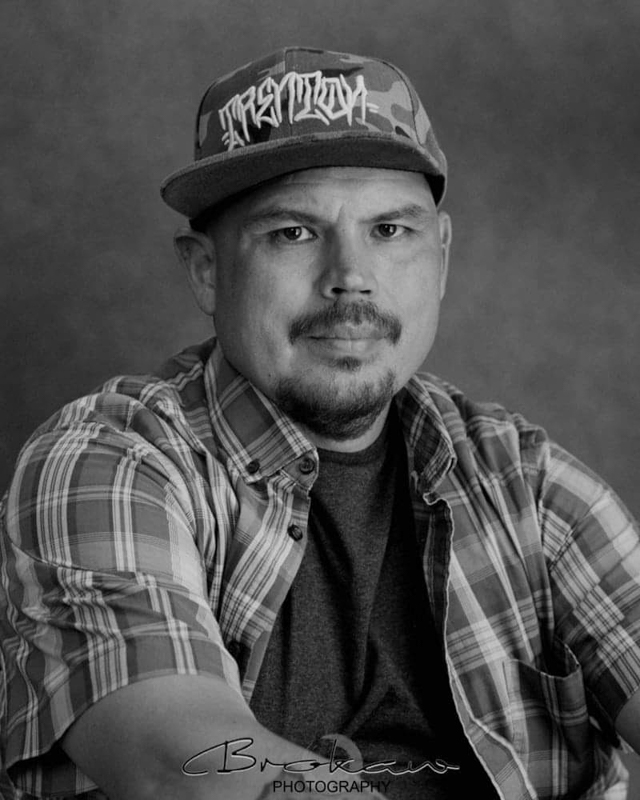 Leon Rainbow
Leon Rainbow is an artist from Trenton, New Jersey, who creatively combines graffiti, street art, and other art forms into innovative projects and events. Due to their previous art collaborations, John Zerbe asked Rainbow to help paint four of the newspaper boxes. Leon's work around Kensington can be found at Sunflower Philly, Step Up to the Plate's former outdoor meal distribution site "The Love Lot" at Ruth and Clearfield streets, and on a building at 6th Street and Indiana Avenue.
Rainbow learned how to draw simple block letters from an early age. He built on this foundation and exaggerated the letters into elaborate forms and styles with a strong connection to hip-hop culture.
Annually, Rainbow curates two art festivals in New Jersey for local painters and the community. He also teaches several art workshops for Trenton's after-school programs.
You can find Rainbow's newspaper boxes at Prevention Point Philadelphia at 2913-15 Kensington Ave., Congreso de Latinos Unidos at 216 W. Somerset St., and Esperanza Health Center at 861 E. Allegheny Ave.
Where to pick up our free newspapers
To find a Kensington Voice newspaper, visit one of the locations listed below:
At this time, we don't have the funds to expand our hand-painted newspaper box locations. In the meantime, community organizations can request our monthly newspaper and a newspaper rack. We'll deliver our paper to your organization for free each month. Sign up here.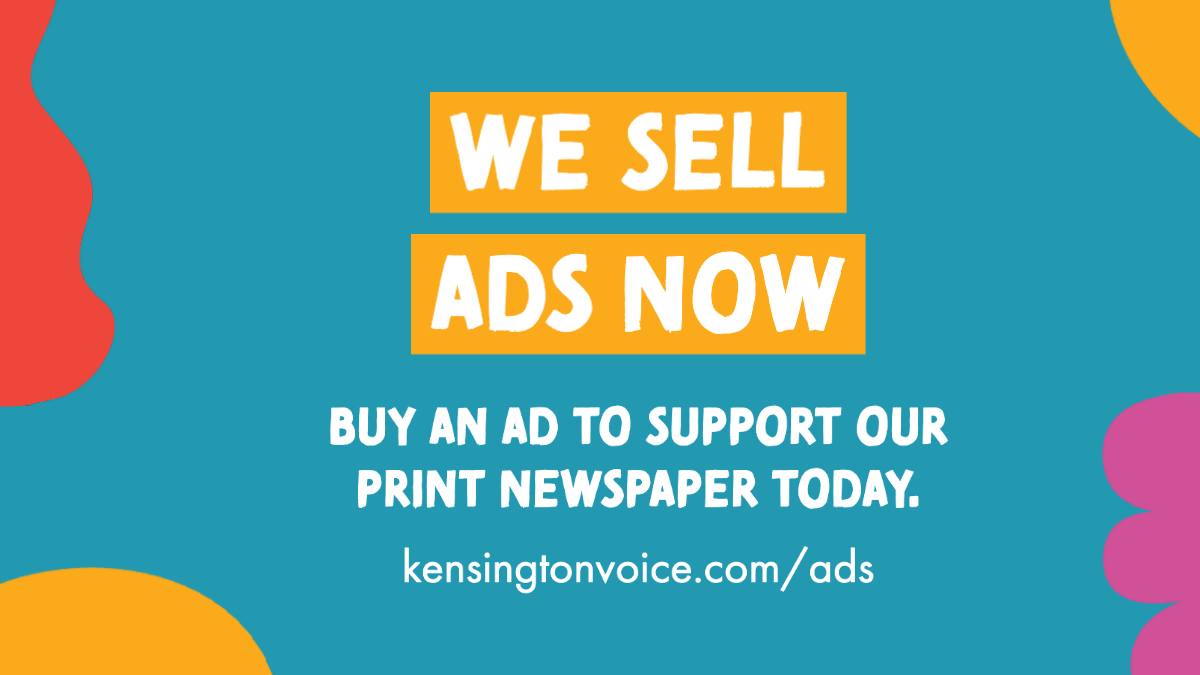 ---