Harrowgate resident Sonja Bingham begins every day before sunrise with a shovel and broom in one hand and a 40-gallon trash bag in the other. She often jokes about sending the City of Philadelphia an invoice for all of the hours she spends cleaning and advocating for her community.
"My experience has been an exhausting fight," Bingham said. "Every single day I get up, I clean up whatever feces, urine, trash, clothing, and graffiti is on my block. I patrol the neighborhood, submit 311 reports, and send emails to the Mayor's Office, Managing Director's Office, police department, and City Council."
Over the last two years, Bingham, who is a block captain and member of the Harrowgate Civic Association, has attended community meetings, participated on advisory boards, led street cleanups, and more to help the City resolve the decades-long housing and overdose crises.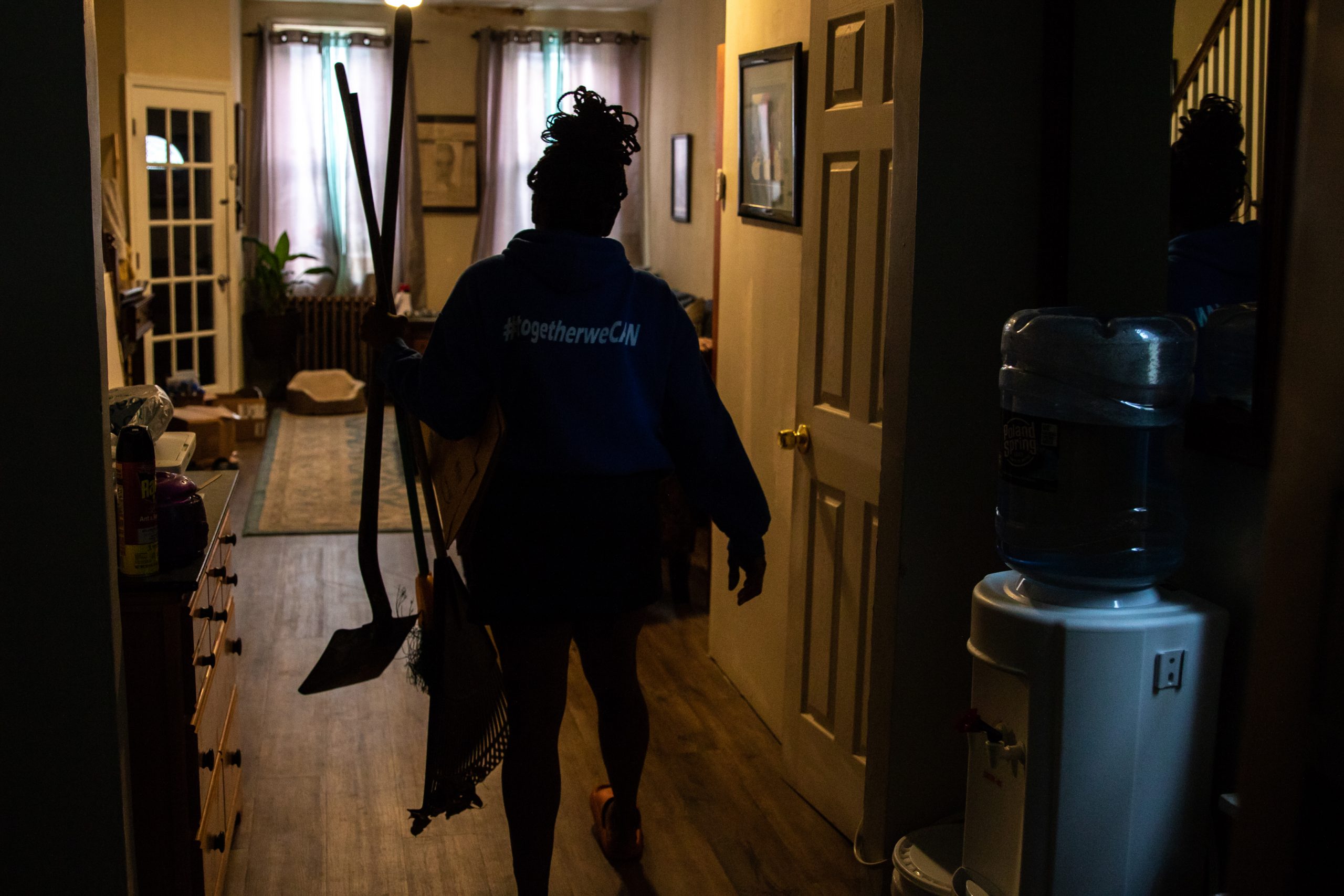 Most recently, Bingham served on the City's Community Grantmaking Panel that directed $10,000 in grant funding to community organizations and groups addressing core neighborhood issues. With each hurdle she overcomes, Bingham said she is ready for the next one. However, she wonders why residents in other neighborhoods are not straddled with the same responsibility as the residents in Kensington.
"​​Nobody in Center City, Fairmount, Spring Garden, Mount Airy, Rittenhouse, none of those communities are vilified when they cry out [about the impact of homelessness]," Bingham said. "Like the Center City encampments, residents there said that this is not right because they want to use their park. They want to use their park, just like we want to get to work. We want to get to school. We want to be able to get to the pharmacy."
Bingham feels that when people speak up about neighborhood issues in wealthy neighborhoods, like Center City — where residents are predominately white — the City resolves them. But in the Kensington area, which has some of the highest poverty rates in the city and where a majority of residents are not white, the City forces them to wait for solutions.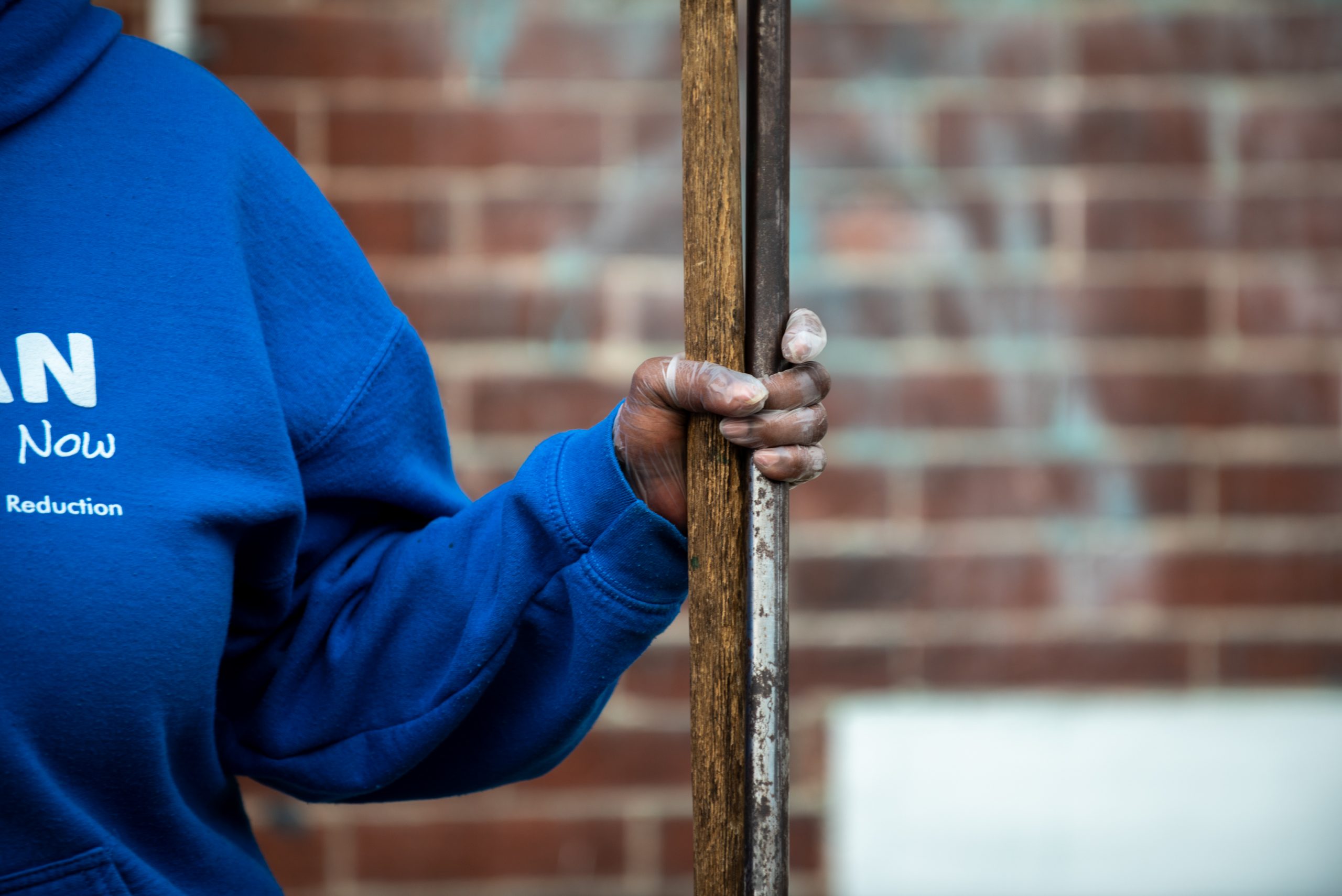 For example, last September, the City diffused a summer-long encampment protest in Center City by agreeing to provide 50 Philadelphia Housing Authority (PHA) units to people experiencing homelessness in Center City, among other means of providing housing. The City and PHA agreed to transfer the properties to a land trust operated by the housing activist groups who organized the Center City encampment. However, in the years of encampments in Kensington, the City has not proposed a similar resolution.
According to Bingham, for some Kensington residents, that agreement felt like a clear message from the City.
"We said in that first meeting, 'We are watching what you're doing with the Center City encampment,'" Bingham said, of a multi-agency meeting with community stakeholders. "'If you resolve their issue before you resolve ours, this is going to be a problem for you because it will be a very clear signal that Black and Brown lives do not matter' — and they did it anyway."
'You don't see this anywhere else'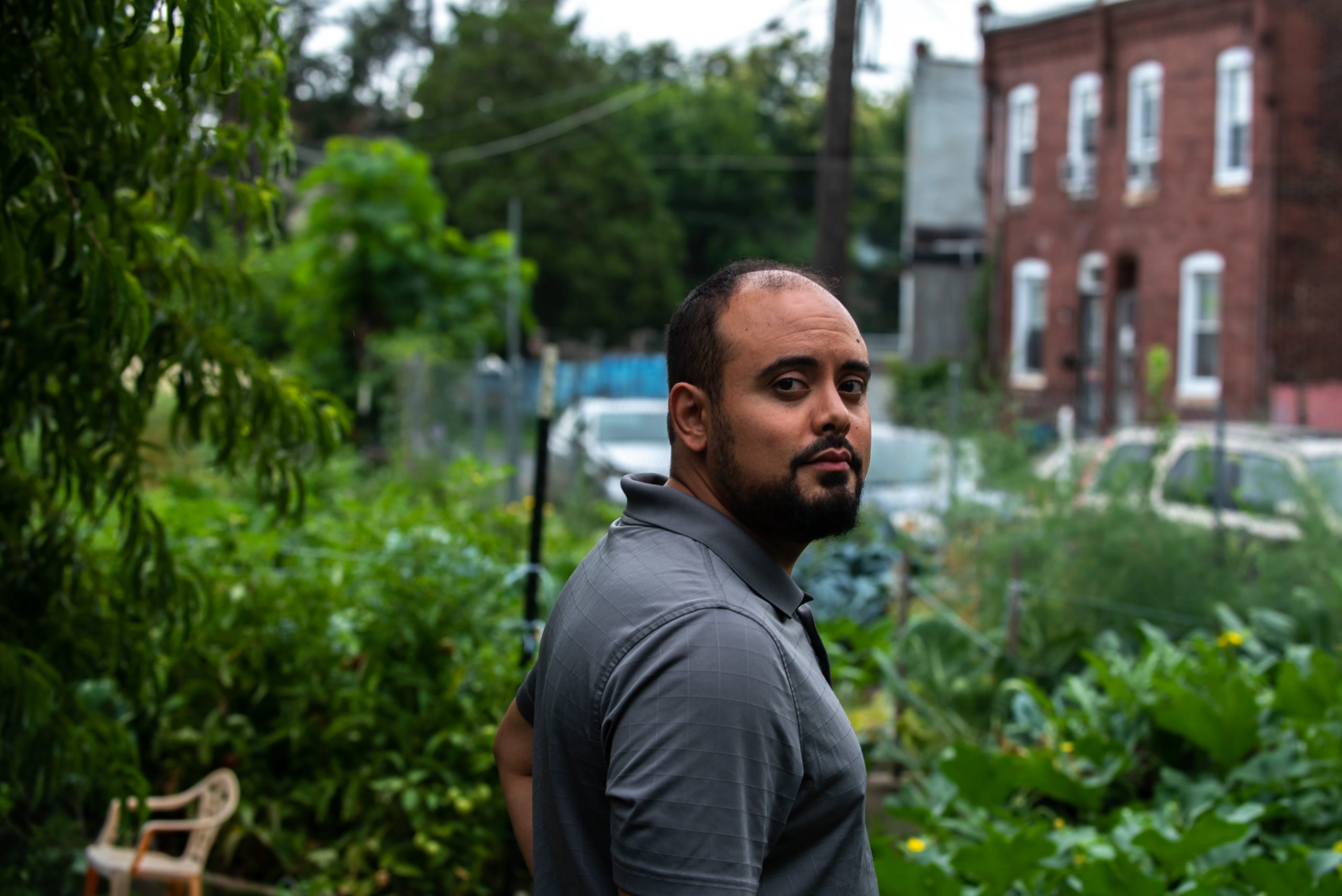 Eduardo Esquivel, the president of the Kensington Neighborhood Association, agrees with Bingham — that problems like addiction and homelessness are not unique to Kensington.
"There are a lot of folks in the Northeast, in Bucks County, Montgomery County, and from all over the region who are suffering from opioid use disorder," Esquivel said. "But you don't see this anywhere else. And so I think you have to look at why, you have to look at what's going on."
Esquivel points to a long history of the City disinvesting in Kensington.
In March, after SEPTA temporarily closed Somerset Station, Bill McKinney, the executive director of the New Kensington Community Development Corporation (NKCDC), shared some of that history in a letter to the City. In McKinney's letter, he described a 100-plus-year history of neighborhood oppression, including the factory owners' exploitation of laborers and now a multi-million-dollar drug trade. All of these issues, McKinney said, within a community experiencing such high rates of poverty, have contributed to the current state of the neighborhood.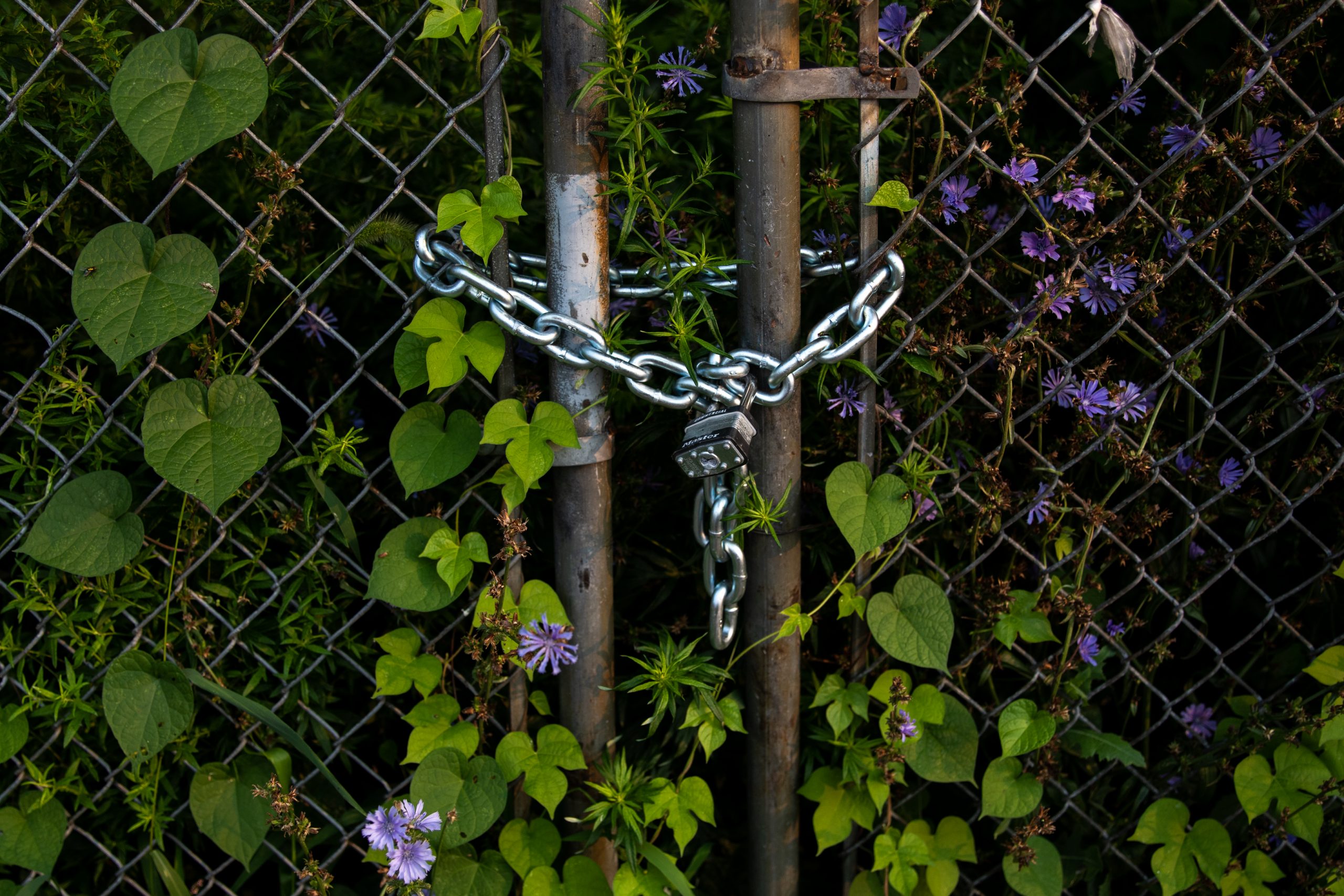 According to Esquivel, just like certain neighborhoods benefited from legalized segregation through redlining and racially restrictive language in property deeds, the surrounding neighborhoods and counties have benefited from crises being contained to other places, like Kensington.
"It's really convenient for everything to be here, versus a little bit in Bryn Mawr, and a little bit in Levittown, and a little bit over here and a little bit over there," Esquivel said. "Those folks have been able to push that away from them and say, 'Nope, we won't have that here,' and then it lands in one place."
Buying, using, and recovering in the same neighborhood
While Kensington is still the centralized location in Philadelphia for buying and using drugs, some community members, like Bingham, don't believe the neighborhood is the ideal place to get treatment and maintain recovery.
"You can't buy, use, and recover in the same neighborhood," Bingham said.
Instead of continuing to centralize all services in Kensington, she points to the empty Hahnemann University Hospital building on Vine Street in Center City, purchased for $170 million by a Californian businessman in 2018, which soon after went bankrupt and closed in 2019.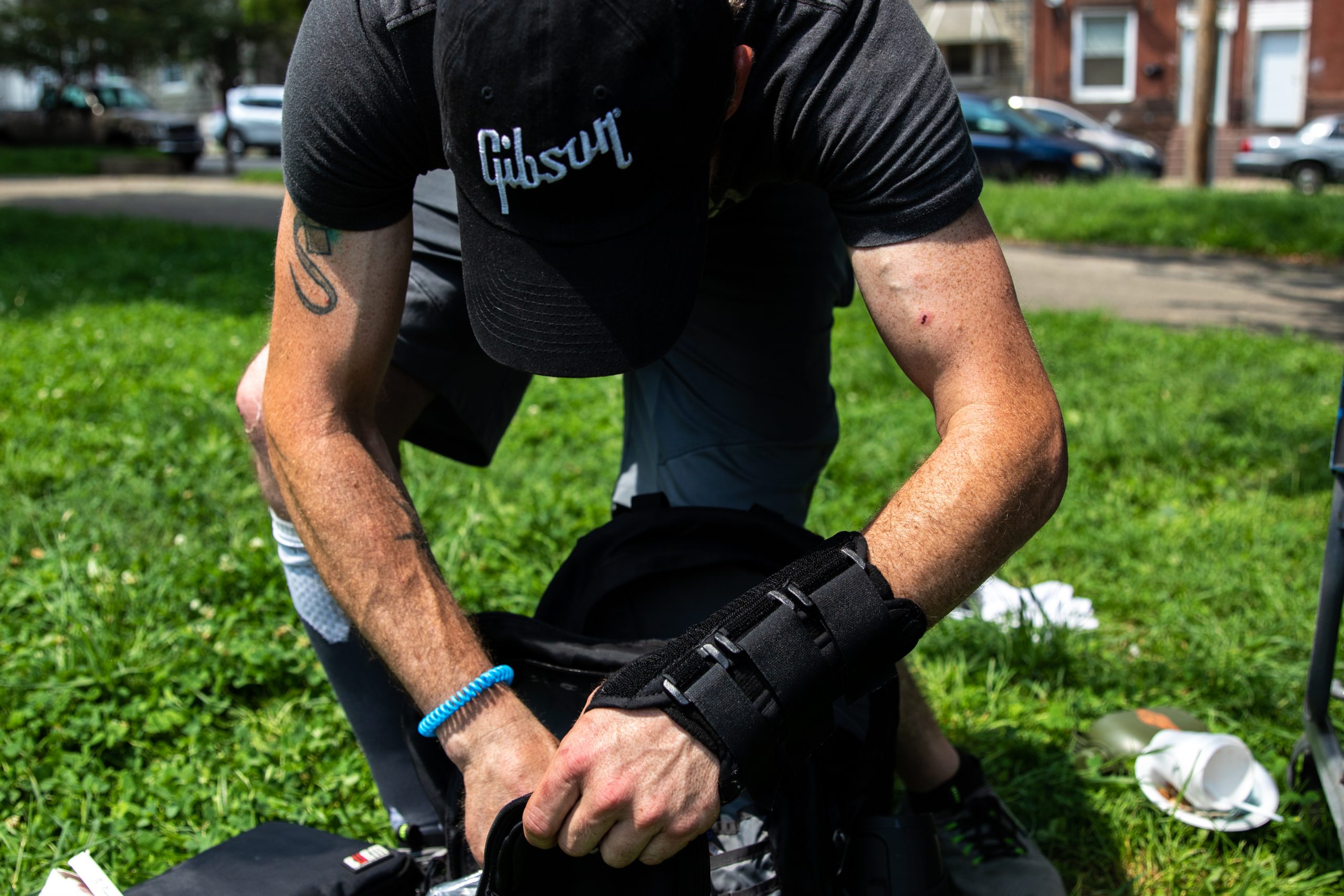 "Put them in the hospital. It's huge; it's empty; nobody's in there," Bingham said. "Because you have offices, as well as medical facilities there — you set up offices, you get mental health, you get job counseling, you get all the training and support services right there in one facility."
Additionally, Bingham would like the City to provide more support and incentives for people who engage in treatment and recovery. As the City prepares to distribute an unprecedented $10 million in housing vouchers to people experiencing homelessness, Bingham feels that the City is in the right place to better support people.
"As people begin to show signs of being ready to integrate back into society at large, you start to give them those housing vouchers that the federal government just gave our city," she said. "What will happen is, you will have provided a real sense of relief to the population you've identified that's most vulnerable."
Unhoused community members like Josh agree that long-term recovery feels impossible in Kensington due to the proximity and accessibility of drugs, and that medical facilities outside the neighborhood would be an ideal setting for recovery.
"I think [facilities like] Hahnemann and the possibility of getting out [of Kensington], the possibility of stability, would give so many more people the option to make some actual progress or do some actual healing," said Josh, who requested to be identified by first name only.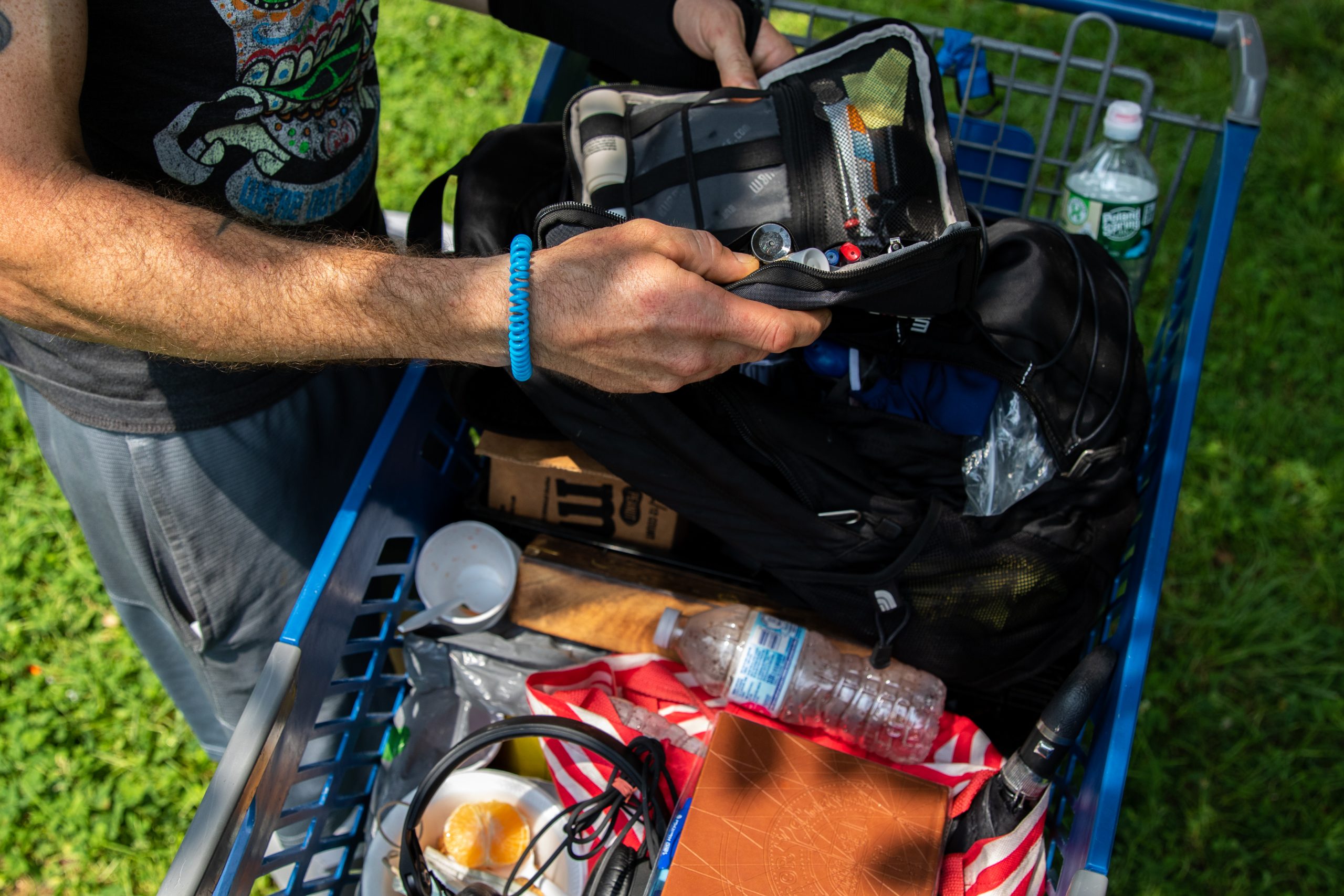 The City's current models for placing unhoused individuals into housing and treatment services, like the Encampment Resolution Program and Street Outreach teams, are efficiently set up for people to access short-term treatment options and emergency housing, according to a 2019 evaluation of the City's Encampment Resolution Program. While these services are essential harm reduction practices, the evaluation and experts state that permanent housing and additional services are needed to successfully help unhoused individuals and those with a substance use disorder overtime.
In addition to the lack of long-term housing and recovery services in the city, Josh said there are barriers that keep people who require shelter from entering emergency housing that need to be addressed. For example, the safety and security of their belongings.
"You have to keep everything with you all the time," he said. "So many people are so afraid to have their personal belongings taken from them, so they choose not to go to a shelter. But it's horrible here … at this park every single night. People don't sleep because they wake up with their personal belongings, their underwear, their shoes off their feet. My dad's ashes were taken. Like, so much has been taken from me."
All of this, Josh said, contributes to the increase of unhoused people on the streets in Kensington, and therefore, an environment that is becoming unlivable for both housed and unhoused community members.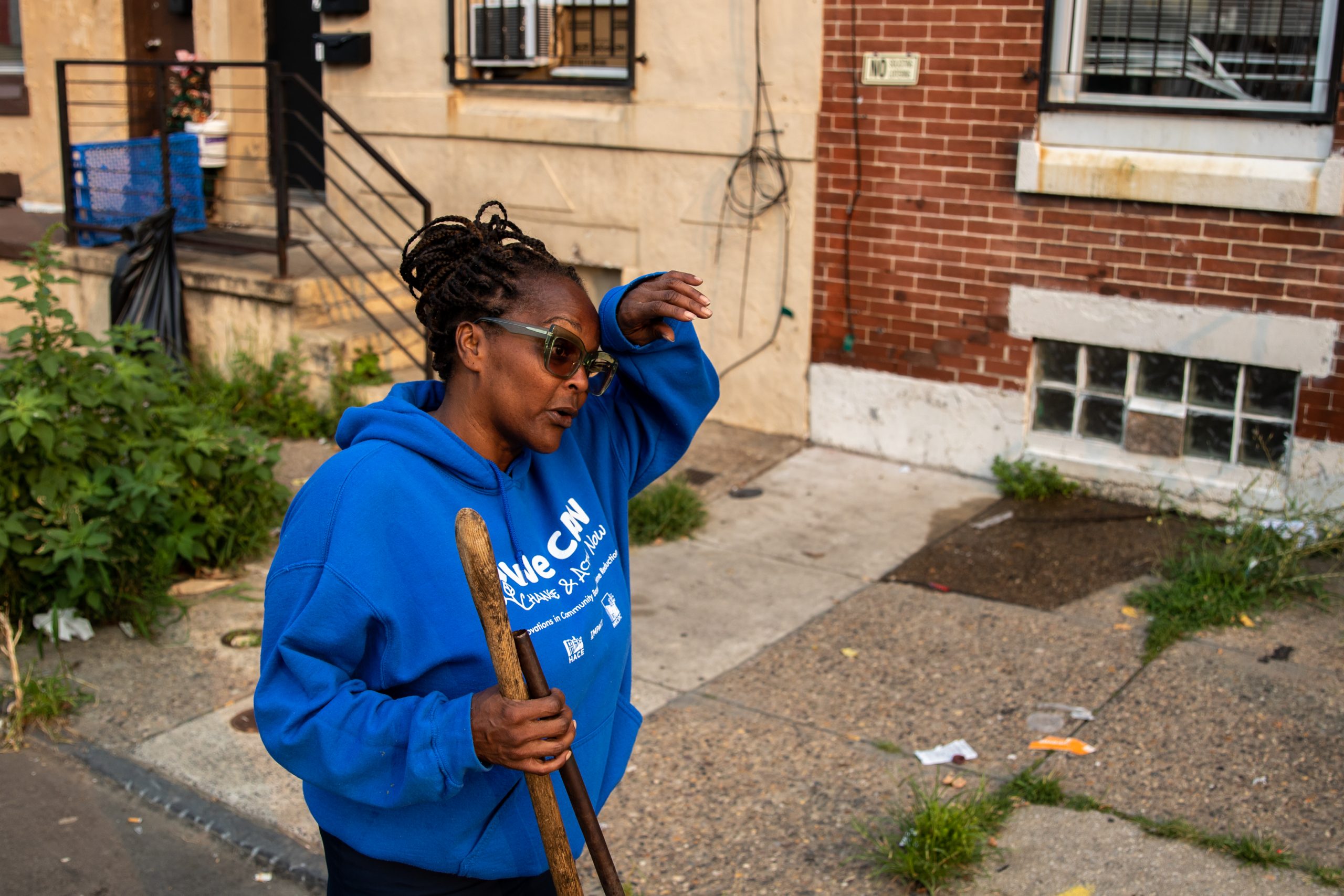 As discussions about addressing the housing and overdose crises in Kensington continue to center services around the neighborhood, residents — like Bingham and Esquivel — agree that the solutions may benefit from a broader approach. Specifically, they believe that local, state, and federal governments should expand treatment and housing services throughout the region and stop expecting one neighborhood to bear the brunt of these crises.
When creating policies or plans to engage with the neighborhood, Bingham said that everyone involved should ask themselves this question:
"Would you want this next door to your house? And if the answer is no, then you need to change your tactics," Bingham said. "If what you're doing isn't acceptable for you, why would you think it would be acceptable for us?"
---
Editors: Jillian Bauer-Reese, Zari Tarazona, Henry Savage / Designer: Henry Savage

Kensington Voice is one of more than 20 news organizations producing Broke in Philly, a collaborative reporting project on economic mobility. Read more at brokeinphilly.org or follow on Twitter at @BrokeInPhilly.