On Wednesday night, at least six dozen Kensington community members marched through Clearfield and D Streets to a public City Council hearing with one question:
"Where is Jim Kenney?" protesters shouted through their megaphones.
"There's no more hiding down at City Hall. We're not just going to disappear," said Kensington Neighborhood Association president Eduardo Esquivel, addressing the crowd of protesters. "If you don't care, that's too bad. You're the captain of this ship, and you either have to sail the ship or step on down."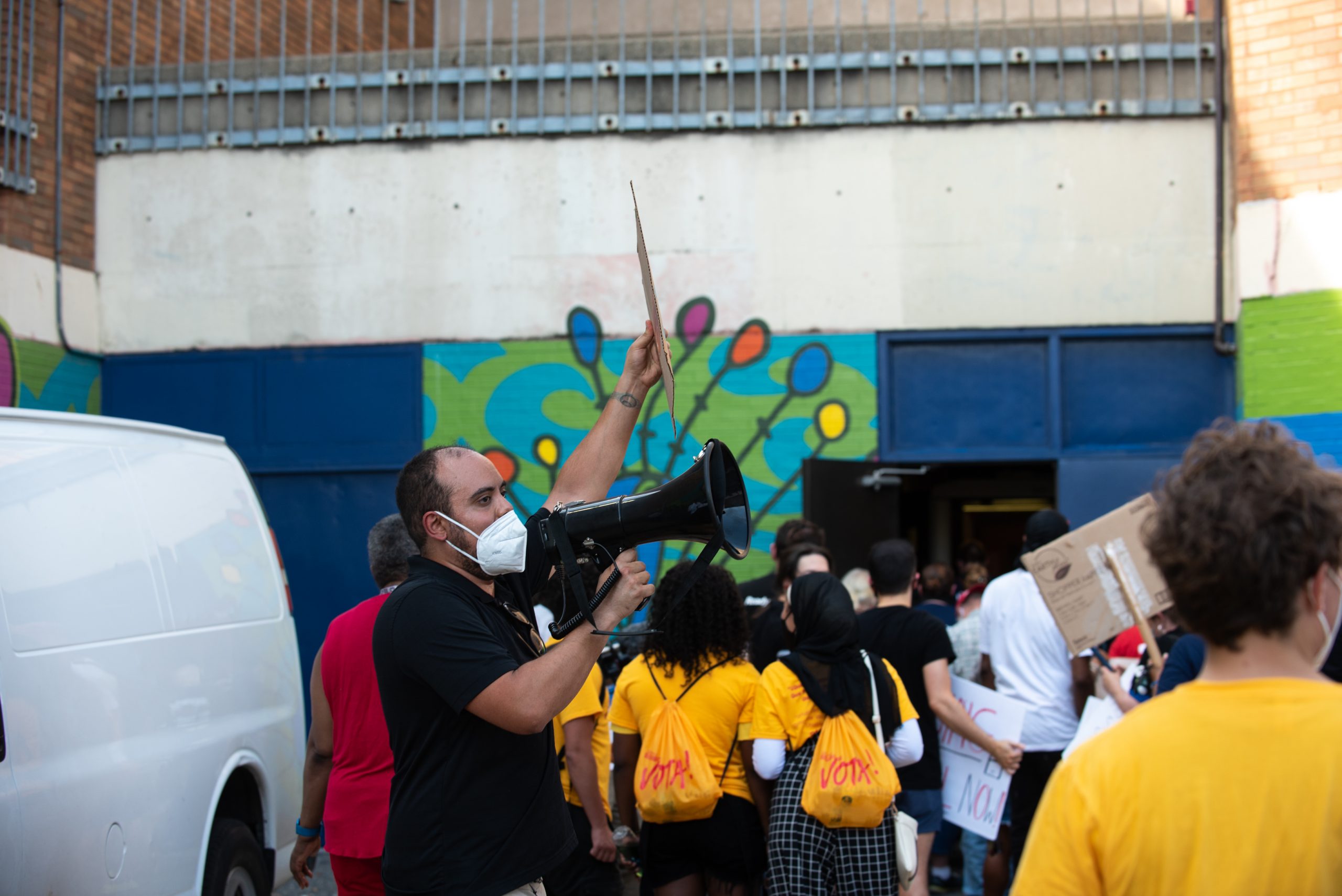 The public hearing was organized by City Council's Committee on Public Health and Human Services. The committee held the hearing at Lewis Elkin Elementary School to continue collecting testimonies about quality of life issues in Kensington, assess the City's response to the 2020 Restorative Investment Plan for Kensington Residents, and recommend immediate action for the health and safety of the community. It was the fifth hearing since March 2018 and the first in-person hearing since the COVID-19 pandemic. Mayor Kenney was not there.
Read more: Kensington reacts to Councilmember Maria Quiñones-Sánchez's restorative investment plan
During the hearing, community members took turns addressing City Council members Maria Quiñones-Sánchez, Mark Squilla, Derek S. Green, David Oh, Helen Gym, Kendra Brooks, Managing Director Tumar Alexander, and Kenney administration staff.
For three hours, residents and community activists emotionally described why they felt the City's prior interventions have failed, such as the City's previous encampment resolutions that further displaced unhoused individuals to other areas of Kensington. They advocated for more long-term, supportive housing, and improved behavioral and mental health treatment services and policies for people experiencing homelessness in the neighborhood.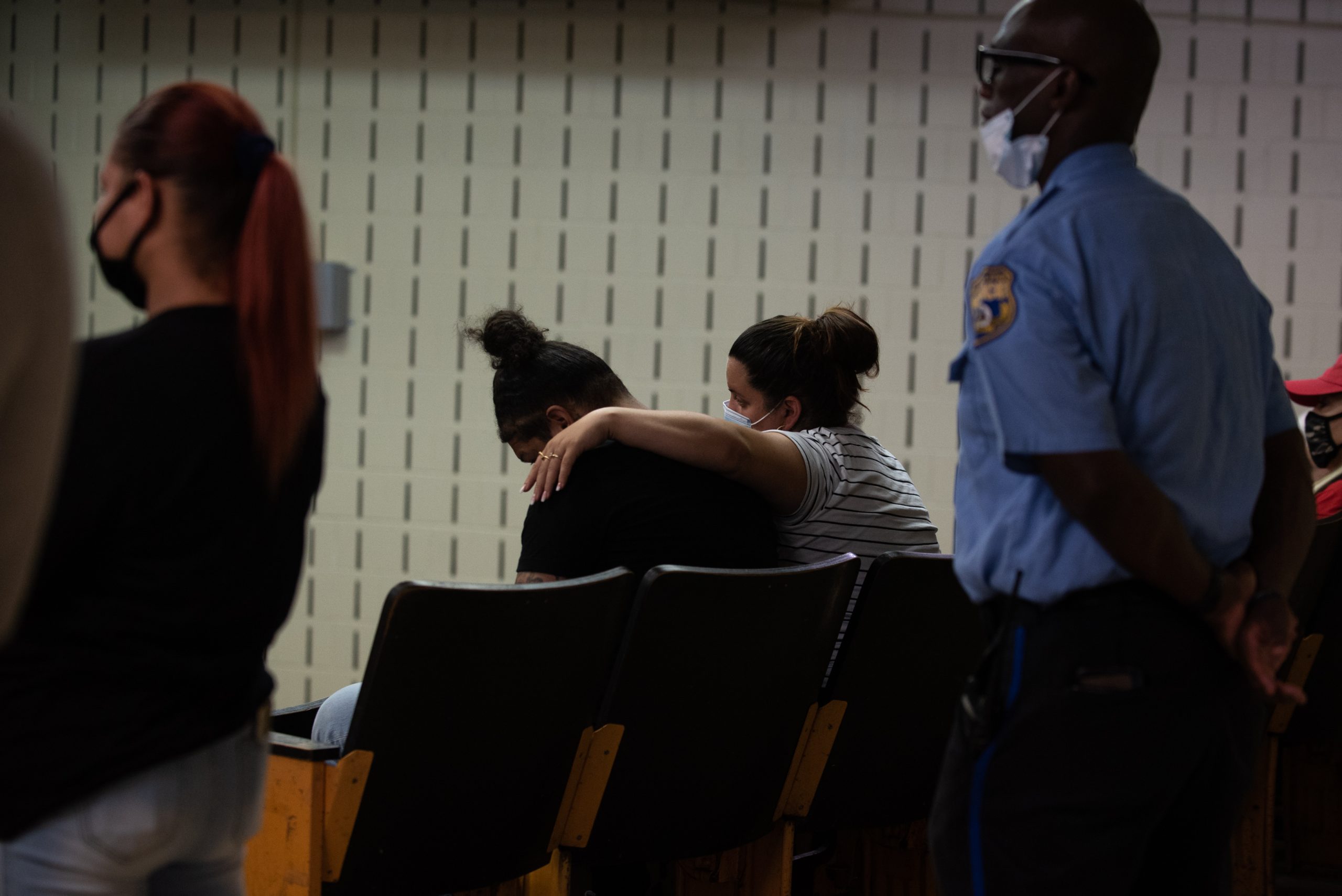 "After 20 years of interventions, racial disparities in areas ranging from housing to health outcomes have increased," said Dr. Bill McKinney, a Kensington resident and executive director of the New Kensington Community Development Corporation (NKCDC). "While every effort has claimed success at some point — none have had any form of measurable, sustainable success for residents, only for those leading the efforts."
The disparities McKinney mentioned are well-documented. According to a 2019 study by the Drexel University Urban Health Collaborative and the Philadelphia Department of Public Health, the lifespan in some parts of Kensington is 18 years less (63.9 years) than in Center City (82). Researchers attributed this disparity to a complicated intersection of social determinants, such as housing-cost burden, low education, poverty, and more.
Over the last four years, the City has focused several multi-level interventions on Kensington, like The Philadelphia Resilience Project and the Opioid Response Unit. However, residents and Council members say these initiatives have failed, and that the side effects of the decades-long housing and overdose crises, such as violence and public drug use, are intensifying.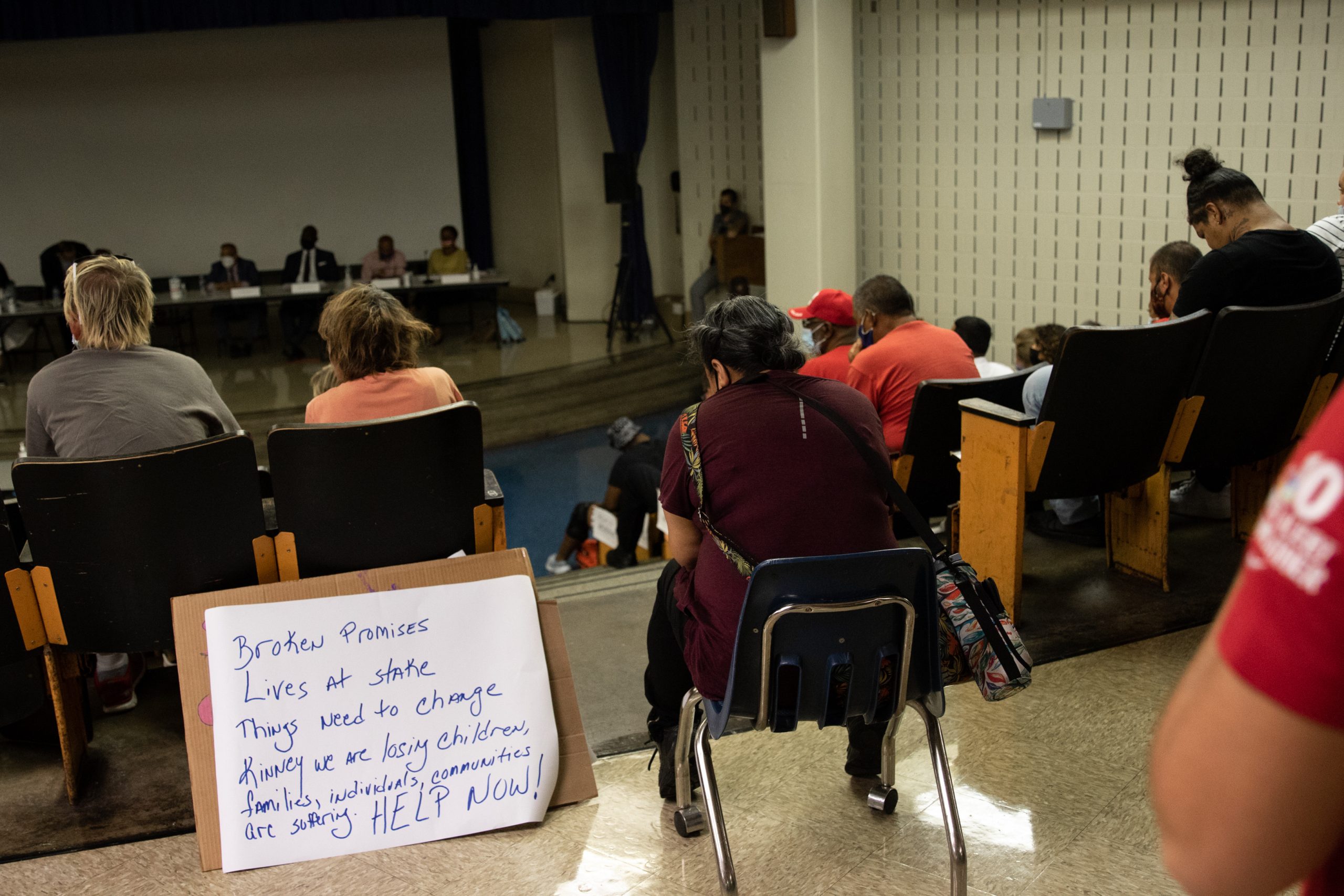 "There is no urgency from this administration," Quiñones-Sánchez told the crowd of community members. "We destroy the quality of life for the residents of Kensington when we subscribe to a failed containment strategy — that anything can happen in Kensington and that the lives of these communities are dispensable."
Kensington has more people experiencing street homelessness, drug overdoses deaths, and homicides than any other neighborhood in the city. All of this, residents say, contributes to poor quality of life in their neighborhood.
"I'm here as a community leader because our neighborhood is unsafe," said Kensington resident and block captain Yari Agosto. "I want my Kensington back, and I want there to be no more violence, no more drugs. I need my community to be safe and clean for the kids."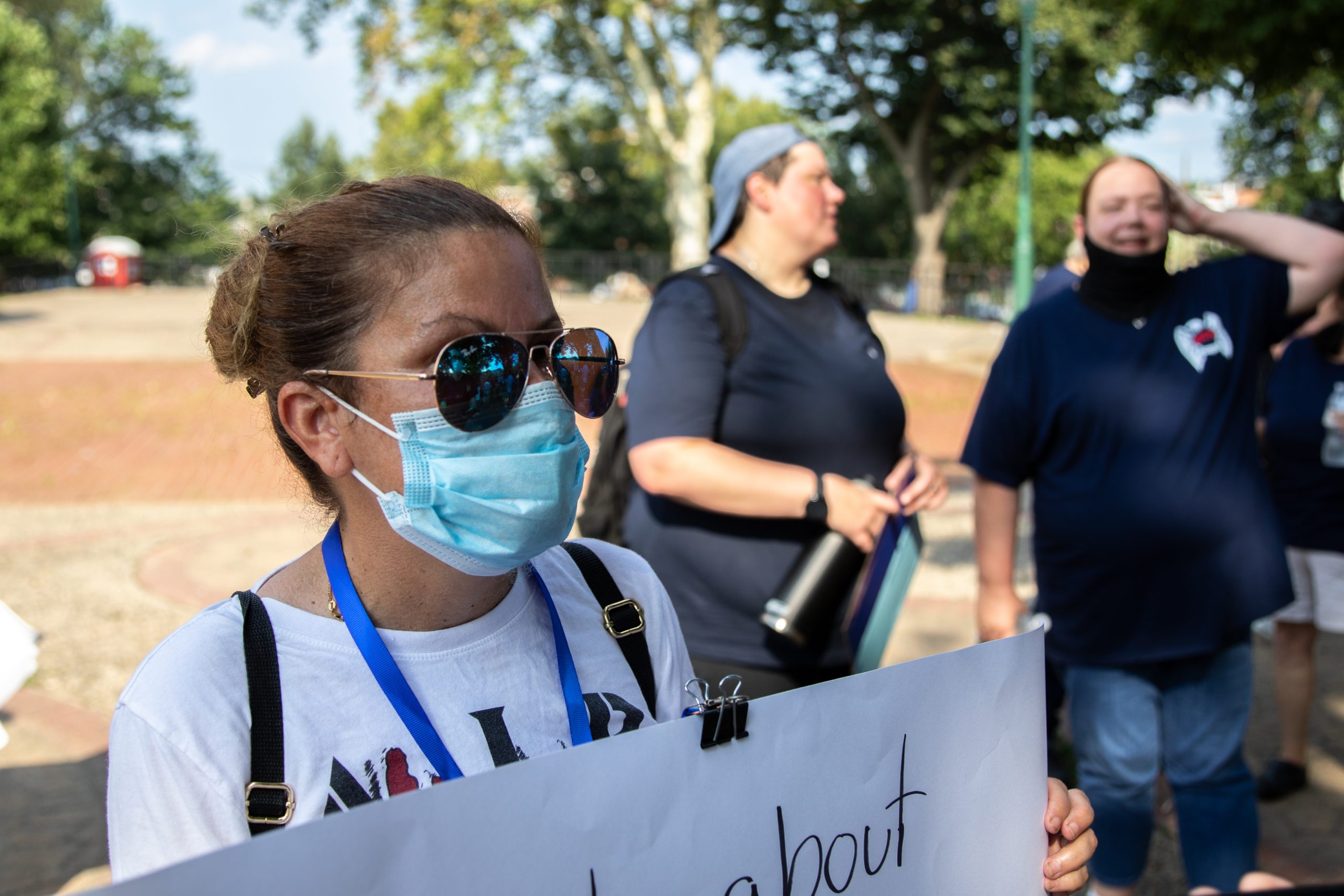 Agosto, who has lived in the neighborhood for 14 years, said her block was disrupted by gunfire the day before the public hearing. As a community member who hosts weekly cleanups on her block, she said she is beginning to fear for her safety.
While agreeing on a resolution is challenging, a growing number of community groups are beginning to understand the power of coalition, said Brooke Feldman, a behavioral health specialist and harm reduction advocate who works in the neighborhood.
"The people who are struggling with addiction are important, and we love them," said Feldman to the crowd of protesters before the public hearing. "And the people who are living here in intolerable conditions are important, and we love you too. Let's continue to work together."
At the end of the hearing, Council members agreed to hold another public hearing to continue the conversation.
"We need to give people victories," Quiñones-Sánchez told Kensington Voice after the hearing. "I can't continue to ask people to come out and clean when we keep letting 800 people live on their sidewalks. The [Kenney] administration needs to physically demonstrate to folks that they care — and part of that is the restoration of their quality of life."
"Nowhere else in the city has this been allowed to happen," Quiñones-Sánchez said.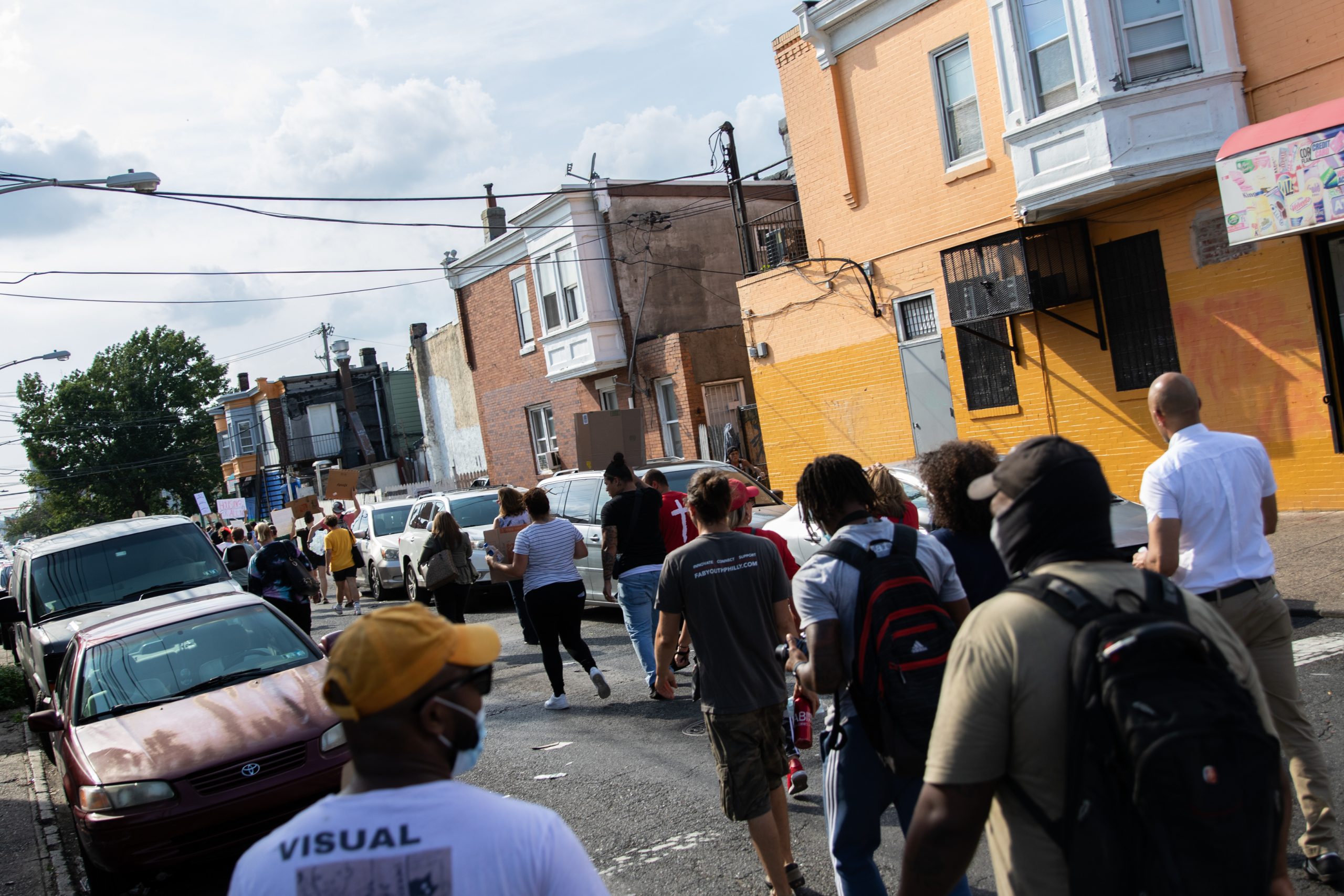 Check back with Kensington Voice for continued coverage on these developments.
---
Editors: Jillian Bauer-Reese, Zari Tarazona / Designer: Henry Savage