Kensington Voice recently spoke with Philadelphia District Attorney Larry Krasner over Zoom to discuss the efforts he and his office are making to improve the current state of the Kensington area and the well-being of its community members.
Since Krasner took office in 2018, he has been persistent in implementing his progressive ideals into the DA's office, such as reducing incarceration rates and prosecuting fewer cases than previous DAs. In November 2021, Krasner was re-elected for a second term, which ends in 2026.
While Krasner has significant electoral support in the Kensington area, many other community members have criticized him and even called for his resignation at a 2020 neighborhood protest.
To represent the communities we serve, we collected questions from Kensington and Harrowgate residents and brought them directly to Krasner on Feb. 25. Here is what he had to say.
Editor's Note: The following responses have been edited for clarity and brevity.
What are you doing about the quality of life in Kensington, such as carjackings, gun violence, encampments with people experiencing homelessness, the open-air drug market, and street crime?
We are working every day on cases brought to us primarily by the Philadelphia police, and cases that we charge that involve criminal activity within that area. You mentioned carjackings, for example. Not only did we do an important press conference earlier this week about arguably the biggest carjacking bust in years in the City of Philadelphia, (it had to do with the arrest of a man who is clearly involved in many carjackings and homicides)… but I spent a good part of yesterday with the FBI, and part of the day earlier, in relation to furthering that investigation.
That's what we do. Those are the basics of the job. Philadelphia police go out, they do investigations, they make arrests, they come to us, they ask us to charge it. And overwhelmingly we charge those cases.
It is also true that our philosophy is not the same as prior administrations. Prior administrations were largely focused on maximizing the amount of incarceration that people got. I guess you would call it very hard-nosed, but in my opinion, a very ineffective way of dealing with the issues that afflict your readership. It is a fact that the ZIP codes you're talking about have had severe problems involving opioids, initially heroin, and now it's heroin and fentanyl. But they've had issues with that for 60 years, and those issues seem to be worse than ever now.
For a lot of reasons that we could talk about, part of what this office did in response to all of that is that we filed an independent lawsuit to try to sue opioid manufacturers, distributors, and retailers. And we have vigorously litigated that for almost four years.
I have to tell you I'm extremely dissatisfied, and I feel like a lot of other people have sold Philly out and sold Pennsylvania out by settling potential lawsuits and lawsuits for way too little money. But I haven't because I think it is what Kensington and that general area, deserve. I think they've been getting screwed for a very long time in many of the ways that you described. Poverty is not accidental. It is caused by all kinds of factors, like a failure to invest in the community accompanied by really ineffective criminal justice tactics that in many ways have made it more difficult for people who live in the area.
The bottom line is we work every day for everybody in Philadelphia. And we understand the urgency of the work that we're trying to do for people who are in the ZIP codes that you mentioned.
How will your office build a stronger relationship with the community, especially the neighborhoods of Kensington, Fairhill, and Harrowgate?
The good news is that while we don't always agree with various neighborhood groups, we have worked pretty actively to engage with neighborhood groups. Even when some of them were critical of some of our policies. I made it a point to go visit Shannon [Farrell-Pakstis] myself and to deal with [the Harrowgate Civic Association], the community group that she heads. … G. Lamar Stewart who is our head of community engagement has engaged with multiple community groups.
I have never hesitated to go and speak to community groups — ones that were friendly, [and] ones that were not so friendly. I remember actually going up there when there was what was called a protest against Mayor Jim Kenney and me. And I went. The mayor did not, but I went. And I went because the truth is when people hear what we are doing, and what we are trying to do — instead of hearing [it from someone else] — they may or may not agree, but they certainly understand what is motivating what we are doing. And the fact is a lot of them do agree with what we are doing. So we will continue to do that.
There have been meetings in this office with multiple stakeholders and representatives of more than one community group from the areas you're talking about. We're all about that. We're all about continuing to do that.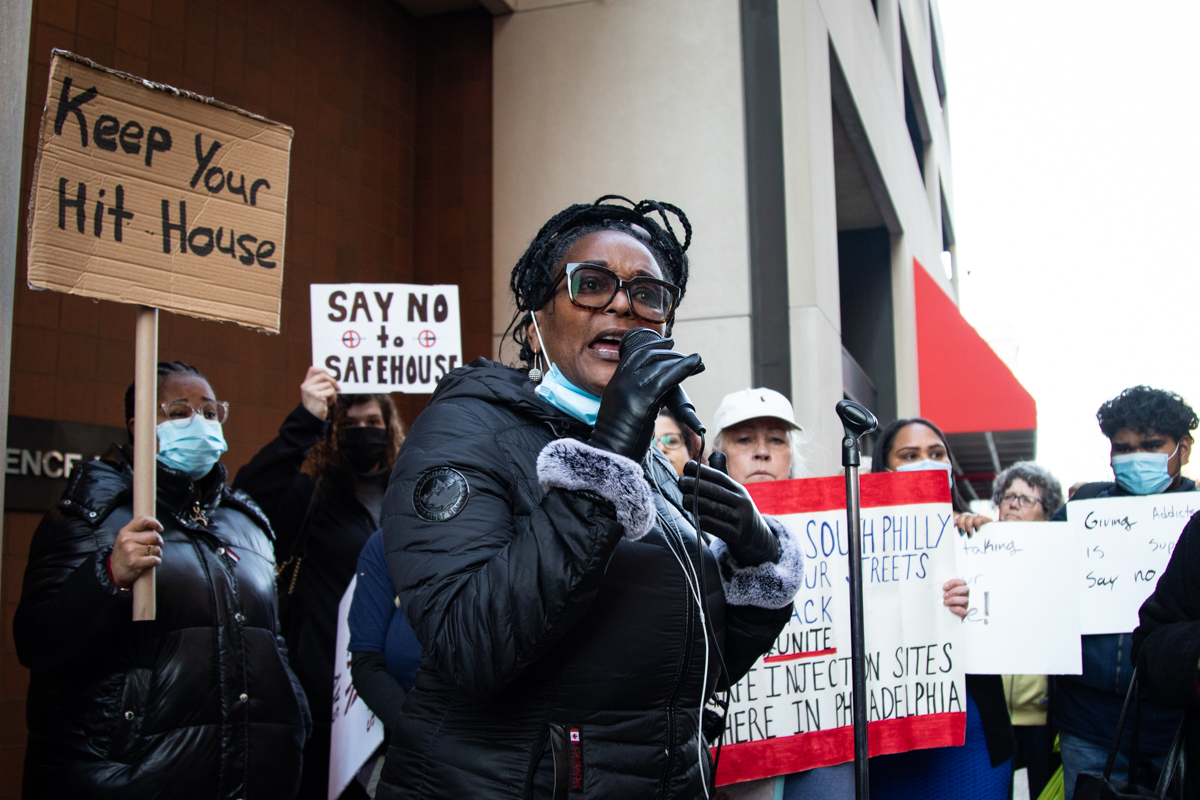 Following the Department of Justice's recent announcement that they will possibly consider allowing safe-injection sites, Harrowgate residents are hearing claims that a site may be coming to Kensington soon. What is the validity of these claims and your level of involvement? And where is community input for this decision?
I have been clear for a long time that I don't like people dying in these ZIP codes. I don't like mothers losing their children in these ZIP codes from fatal overdoses. And the number of fatal overdoses that are occurring in the City of Philadelphia are three to four every single day. So every time you sit down and have a meal, someone died, and someone died unnecessarily.
Probably 80% of these deaths are due to opioids. That used to be heroin, [but] now the overdose deaths are overwhelmingly fentanyl-related because fentanyl is mixed with heroin all the time. [Fentanyl] is also mixed with crack and is killing people that way. It is also an active ingredient in counterfeit pills, which are being made and which are killing people who have no knowledge and no idea of what is in them.
I think it's horrifying that we have that many people dying on the streets of Philadelphia. We are one of the most blighted cities in the United States in terms of the level of fatal overdose deaths, and I consider that to be completely unacceptable. That is part of the reason that my position is if we can do something that is essentially medical, that's going to save a lot of lives. You cannot recover from drugs if you don't survive, and we should try to help those people survive.
Unlike a lot of people in Philly who have never seen a supervised consumption site, I have seen them. I have seen them in British Columbia, I have visited them with a large group of prosecutors. I have seen one in Berlin. I saw one in a van in Lisbon, Portugal. And the fact is that nobody ever dies inside the supervised consumption sites. But for me, they're really nothing more than an emergency room waiting room. That's essentially what they are.
But I think it's important for people to understand what they are. Some people believe you go into a supervised consumption site and you can buy drugs. No, you can't. Some people believe there's gonna be someone helping you shoot up. No, there isn't. That is not what happens there. What happens in there is you go into a place where dirty needles get thrown out in a trash can, where there's heat, [and] where there's a bathroom, so you're not defecating in the street. Then, the drugs that you already bought you go, and you consume yourself while someone watches you to make sure that you don't die.
I know that sounds dramatic, but the bottom line is when people ingest heroin, especially heroin laced with an unknown amount of fentanyl, the way they die is they stop breathing. And that death is totally unnecessary — they just have to be woken up. Or if the dose is too heavy, they need to have oxygen administered. Or if that doesn't work, somebody has to give them naloxone, which will revive them, or you have to call an ambulance. That's what is done all over the world. Nobody is pushing drugs. In fact, the people who run these places are not in favor of drugs. All we're trying to do is save lives. So people don't end up stopping breathing behind a dumpster because of the stigma, because nobody's watching them, because nobody's protecting them. That is what I want is to save lives.
Philadelphia has been among the five worst cities in the United States for fatal overdoses. And to me, that is completely and utterly unacceptable. This is part of the reason I'm so upset with what I consider to be a national sellout — the lawsuits against opioid manufacturers. It's part of the reason I'm only one of two elected officials in Pennsylvania who refuses to settle and continues to sue. I find it unacceptable, that these opioid manufacturers, distributors, retailers are literally getting away with murder. There isn't even a serious financial consequence. They have bought their way into the approval of elected officials.
I think the other thing people need to understand about a supervised consumption site is that a lot of what happens there is a relationship of trust that is developed between people who are suffering from addiction [and] the people who work in the supervised consumption sites. When people are suffering from addiction already, [the people who work there] can get them into treatment. I was in one supervised consumption site in British Columbia where all you had to do to get treatment was go up the back staircase. You didn't have to leave the building. They had a detox upstairs. This is not about helping people use drugs. It is about stopping the spread of HIV, AIDS, hepatitis C, hepatitis A, and stopping people from dying, because that's what we should do.
This is not something I just learned or read about. I was one of the original lawyers for Prevention Point almost 25 years ago. I got to that by being one of the original lawyers for ACT UP, which was an activist group. ACT UP refers to its full title, the AIDS Coalition to Unleash Power, which had an amazing history of dealing with another epidemic, and that was the epidemic of HIV and AIDS. Through various tactics, including a clean needle exchange, they slowed down and in many ways, were able to stop the spread of HIV and AIDS — a spread that, of course, would have resulted in the disease spreading through sexual contact of all types. I'm very proud of that connection. I think we need to protect people, and if we can protect people with clean needles, then we should. If we can protect people by stopping them from having fatal overdoses and offering them treatment opportunities, then we should.
Having said that, I am not involved in the planning for [Safehouse]. I've made a very specific and deliberate choice not to be in any of those meetings [or] to receive any of those emails. I've done so because as an elected official whose job it is to decide what supposed crimes to prosecute, I want to make sure that my judgment is not challenged. The City is up to whatever it's up to with a supervised injection site. But the question for me is not what [the City] should do; I'm not giving advice, and I'm not in those meetings. The question for me is, will I prosecute it or not? And the answer is, if it's responsibly run, like in New York, like in all those different areas around the world that I spoke to, I will not prosecute it. I believe it is legally justified and a matter of public health and should not be prosecuted.
I understand how incredibly difficult it is for people who live in the ZIP codes that you've mentioned [to] have around them this blight. But the blight is not people; the blight is a problem, and having people die is not an answer to the blight. The blight is the consequence of government and law enforcement failure for a very long time by trying to deal with a public health issue by locking people up. And it flat out doesn't work.
So if we really want to change things, if we really want it to be better — and I really want it to be better — then we have to do things differently. This is one way to save lives, to direct people towards treatment, to stop the spread of various diseases, to provide space so that people are not defecating in public, they're not shooting up in public, they're not doing other things that none of us want to have happening on our front porch, or have our children see as they go to school.
Are you against prosecuting people for constructive possession of a firearm rather than actual possession? One Kensington resident claims you refuse to prosecute people for constructive possession, and this issue leads to possession charges being debated at length and then dropped.
That is completely 100% untrue. This office prosecutes people all the time for constructive possession* and gun possession cases.
What constructive possession means is actually quite simple: It just means the gun wasn't in your pocket. It wasn't stuffed in your pants, and it wasn't in your hand, right? If you're driving a car, you have a gun sitting right next to you on the front passenger seat, and there's nobody else in that car, that gun is easily obtainable by you. Under the law, what I have to prove beyond a reasonable doubt is that you knew it was there — because it's knowing possession — and you intended to exercise some control over it. If I can prove that, I'm gonna prove it.
The reason I think the person who's asking this question misunderstands the situation is because it is harder to prove a constructive possession case. Sometimes the gun is not sitting next to you on a seat. Sometimes there are four people in a car, nobody owns the car, and the gun is in the trunk under the spare tire. So every one of those four people may not even know it's there, [and] we can't prove they even saw it. That presents some difficulties, especially when you have a case, for example, where police could have taken DNA off of a gun and tested people in the car, but they didn't. So now we're left with a case that is unprovable.
The bottom line with this is that we prosecute people for constructive possession of all kinds of things all the time when the evidence is strong enough.
*Editor's Note: According to a spokesperson for the DA's Office, the DA's Office doesn't collect data on constructive possession specifically.
As part of the DA's Office's efforts to divert young adults with non-violent criminal offenses to social service agencies, will additional resources be provided to these agencies? One Kensington resident is concerned about the success of the initiative if heavily burdened communities, like hers, are asked to take on these rehabilitation efforts without additional funding, staffing, and training to do so.
Editor's Note: This response from the district attorney was sent in an email to Kensington Voice after the interview due to time constraints.
Diversion for young adults accused of non-violent crimes is critically important to ensuring they have a productive future and are able to contribute to society and the economy in a meaningful, healthy way. That's why it's so important that the public and private sectors contribute funding and other resources in order to help community-based groups expand their services and support. By working together, we can make our city a safer and more equitable place for all.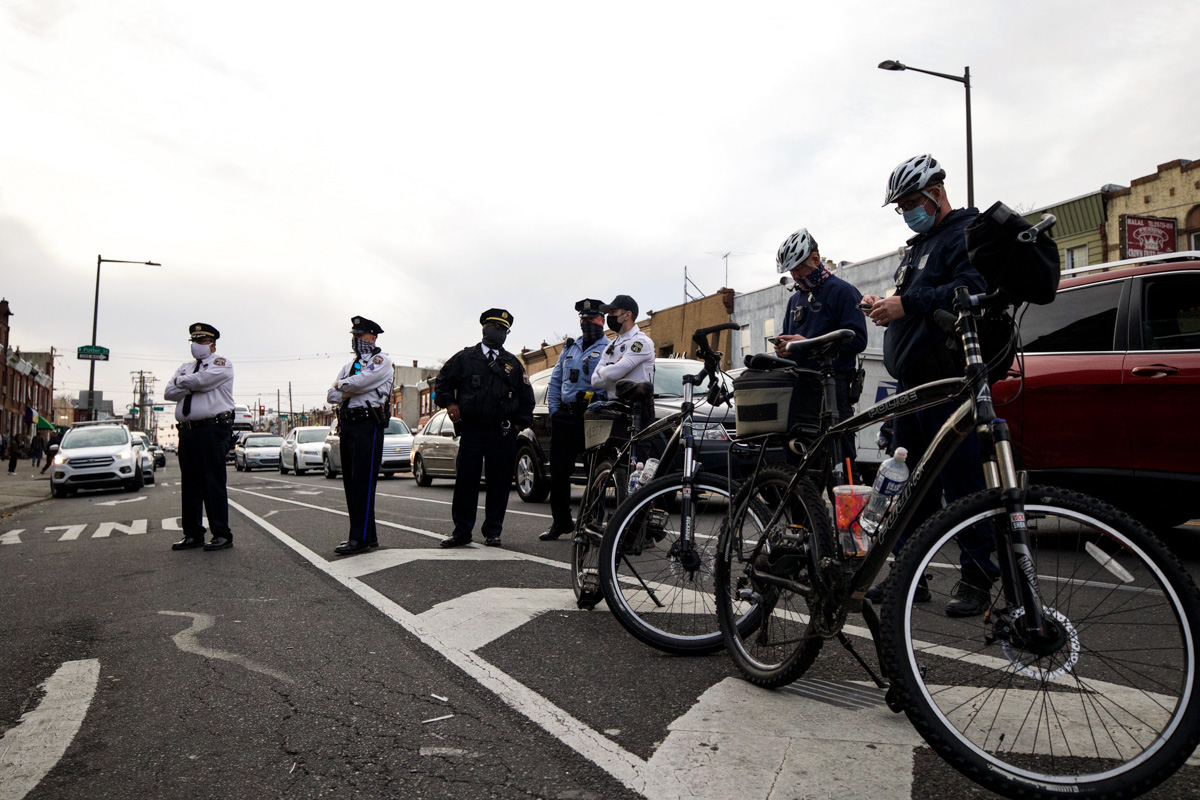 How are you working on your relationship with the police department? One Kensington resident wants to know.
Editor's Note: This response from the district attorney was sent in an email to Kensington Voice after the interview due to time constraints.
I enjoy a very good relationship with Police Commissioner Danielle Outlaw and communicate with her regularly on pressing issues such as gun violence and other serious crimes. However, the important distinction I need to make is that my administration and the leadership of the Fraternal Order of Police have never, and likely never will, see eye to eye on a whole range of issues. Active police officers are not well served by the leadership of the FOP, a union they are required to join. And given the FOP leadership's regressive and racist worldview, that tension will remain until the FOP has new, modern leadership.
In Kensington, are people who are arrested for dealing drugs, such as heroin, charged with possession or possession with intent to distribute? One Harrowgate resident claims that those people aren't being charged with intent to distribute, which leads to no court appearance and them returning to dealing on his corner.
Editor's Note: This response from the district attorney was sent in an email to Kensington Voice after the interview due to time constraints.
The [District Attorney's Office] charges people with possession with intent to distribute all the time, where the facts and law support the charge. This administration views simple possession of drugs as a public health issue and believes that putting people who use into treatment instead of a jail cell ultimately does make us safer. We have to balance public health with public safety, and when an individual is selling narcotics and poisoning their community, we have to hold them appropriately accountable.
The questions in this article came directly from members of the Kensington and Harrowgate communities. Is there another public official you'd like us to interview with your questions? Click here to tell us who and what you'd like us to ask.
---
Editors: Zari Tarazona, Jillian Bauer-Reese / Designer:Jillian Bauer-Reese