Students and faculty filled the gym at Kensington High School for Creative and Performing Arts (KCAPA) last Thursday for their annual 9th Grade Peace Day rally to celebrate the International Day of Peace.
The gym was sectioned into two halves, with one half being for students to sit and a stage for the guest speeches and performances, and the other reserved for surprise treats for the students.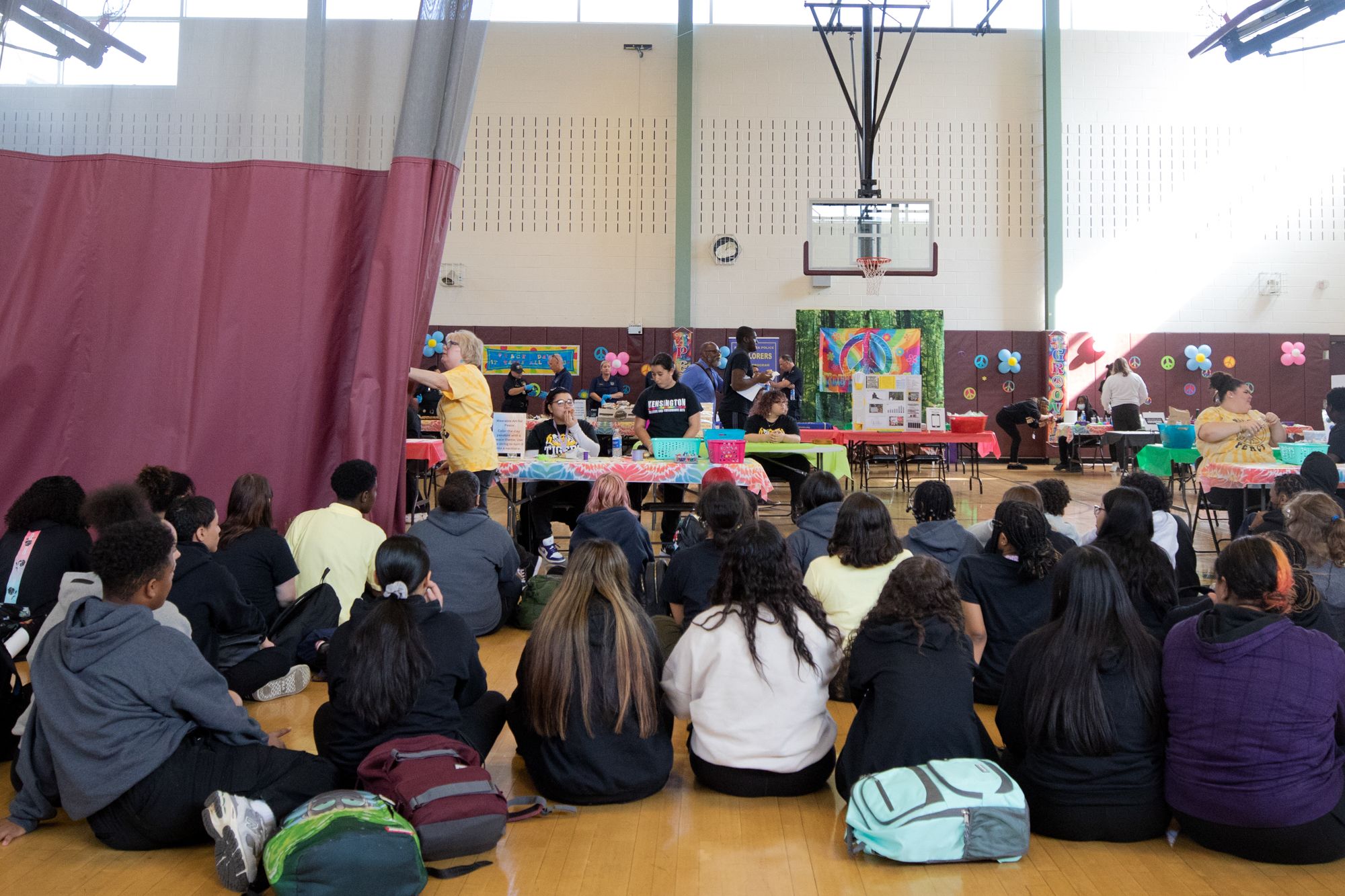 Teachers and other staff members sported yellow 'KCAPA Peace' shirts, and the gym's multicolored, peace-themed decorations matched the energy and excitement that they and the teens had to honor the globally recognized day of peace.
First celebrated on September 21, 1982, and declared by the United Nations (UN) on September 21, 2001, the International Day of Peace is an effort to promote worldwide peace by observing 24 hours of non-violence and ceasefire.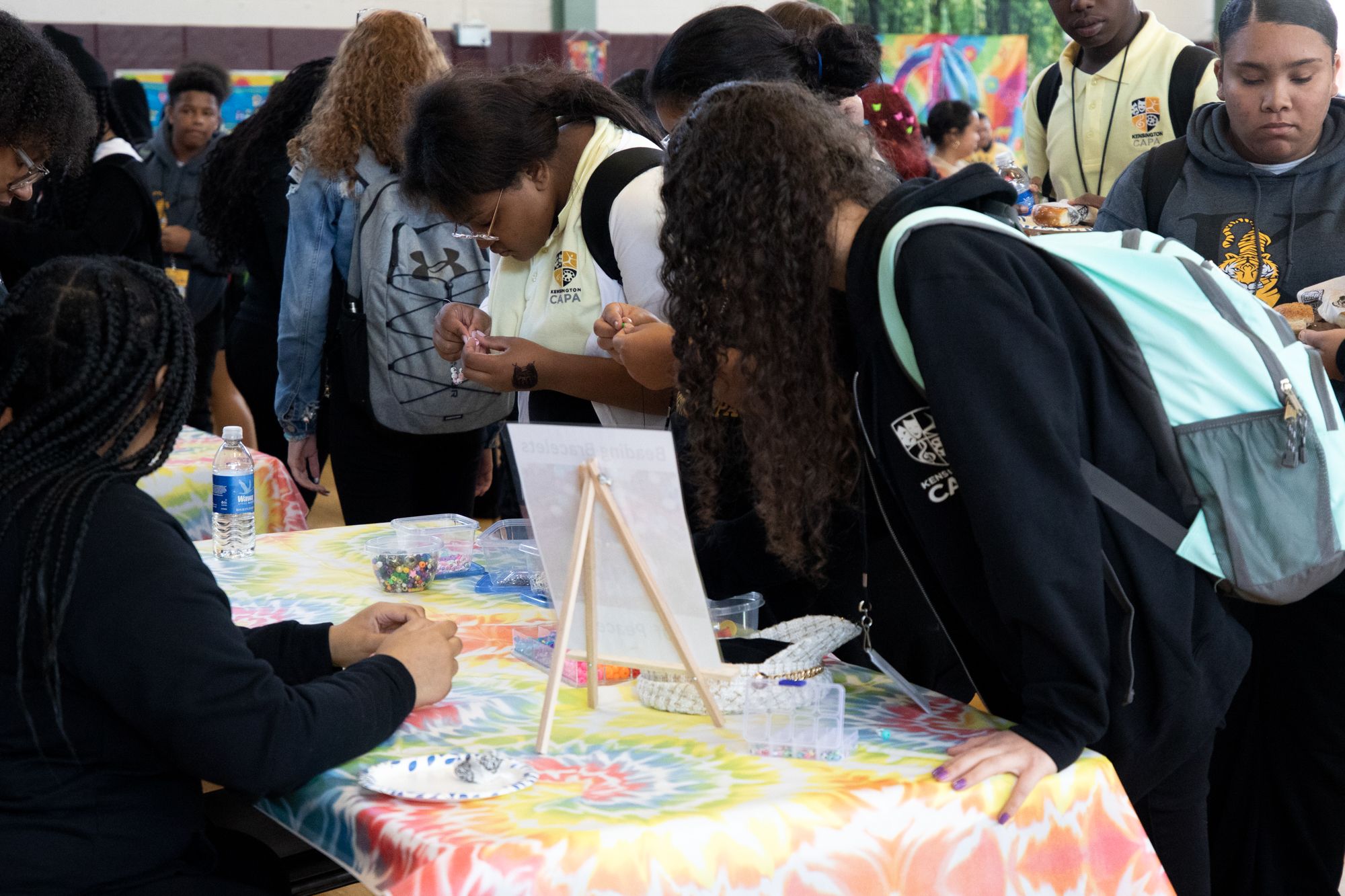 Each year has a different theme, with this year's being 'Actions for Peace: Our Ambition for the #GlobalGoals'. According to the UN's official website, the theme is "a call to action that recognizes our individual and collective responsibility to foster peace".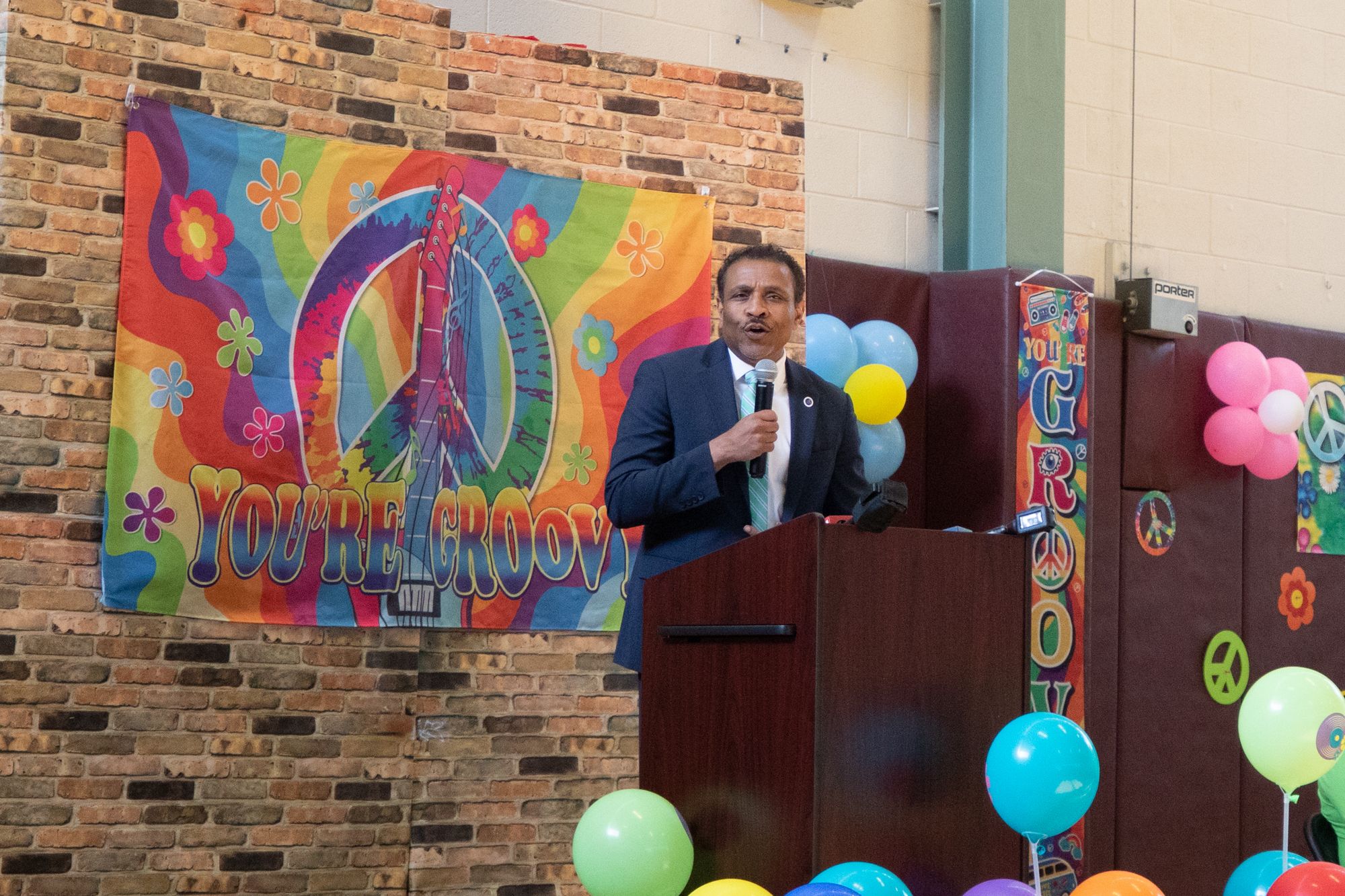 The first guest to speak, Philadelphia school district's superintendent, Tony B. Watlington Sr., began with reminding the students that peace is more than just an absence of violence.
"I want to encourage you to fight for what is right," Watlington said. "To stand up for what is right, even when it's not popular to do so."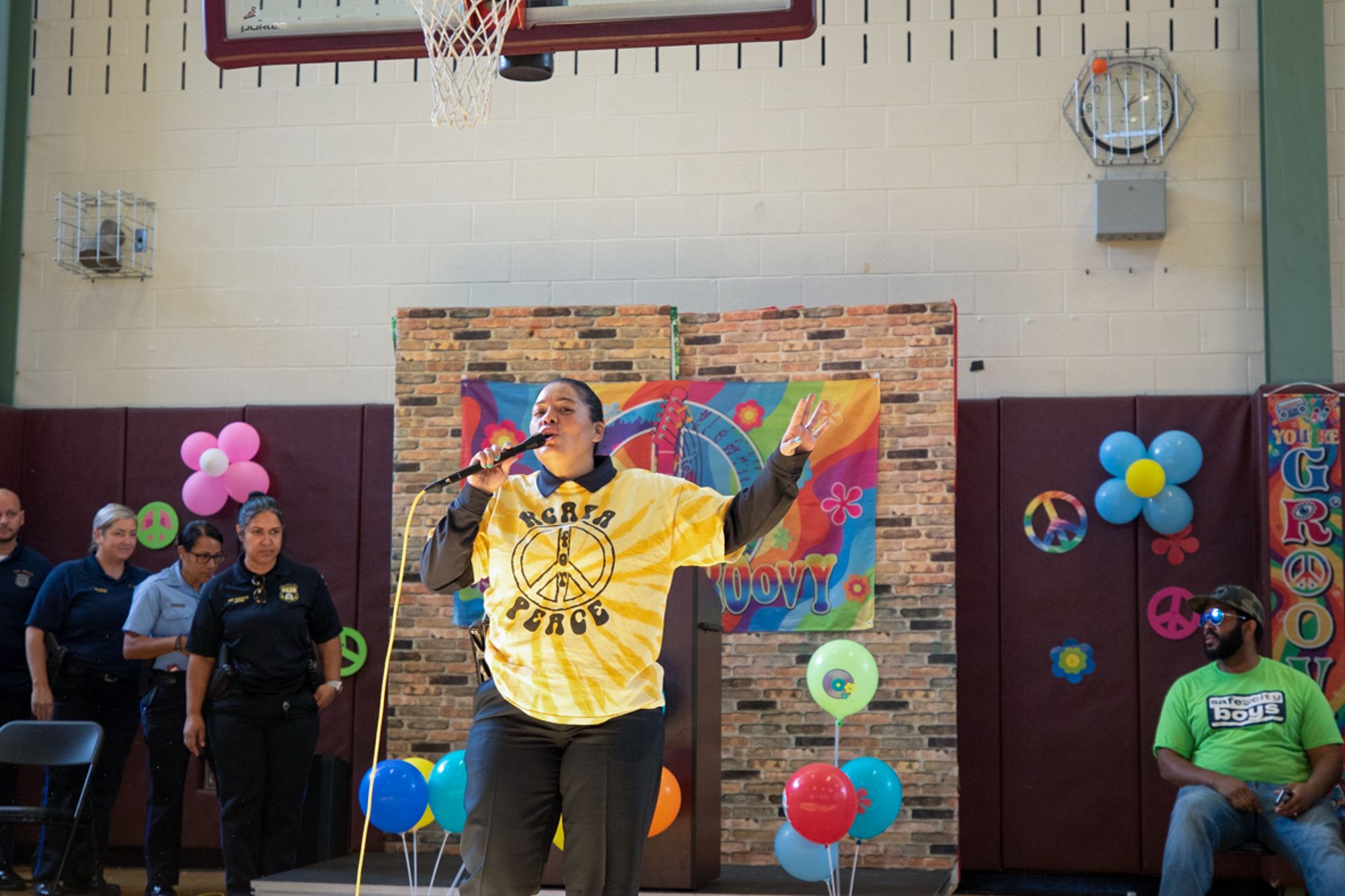 The rally featured like-minded speeches by honored guests Councilmember Mark Squilla, 26th Police District Captain Maria Ortiz-Rodriguez, and Mayor Jim Kenney.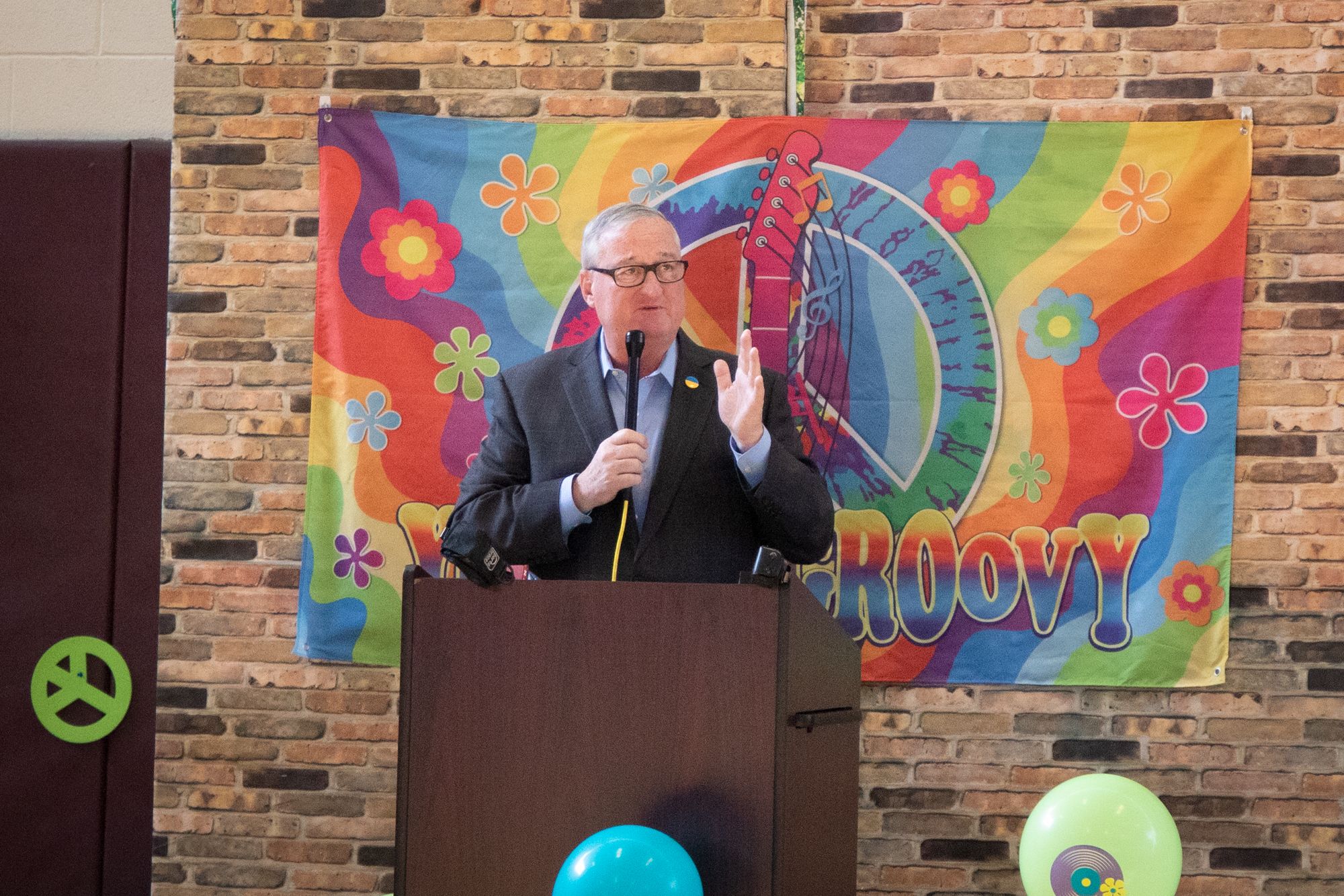 During Mayor Kenney's speech, he shared that he visited the vigil honoring JoAnne A. Epps, president of Temple University, who passed away on September 19.
"Her husband hugged me and he said, 'Never lose an opportunity to tell people that you love them'," Kenney said. "I know it's a hard concept, but when you love somebody, you have to let them know. Love is the essence of peace."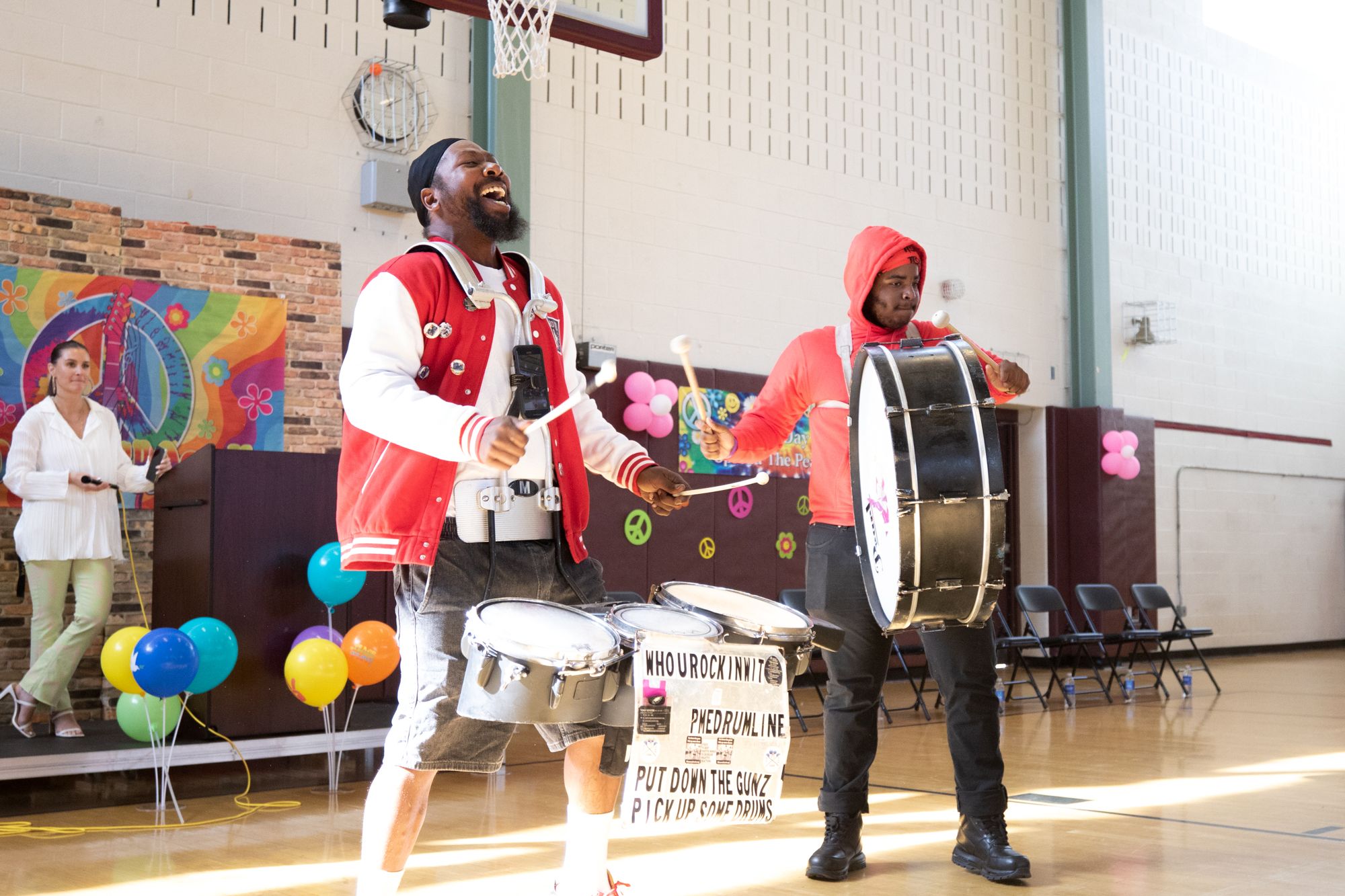 Between the speeches, KCAPA's student body showcased their talents during the rally. The first performance was a group cover of "Seasons of Love" from the Broadway hit "RENT" performed by the musical theater students. During their performance, some of their classmates held signs that said "Unity" and "Stop violence".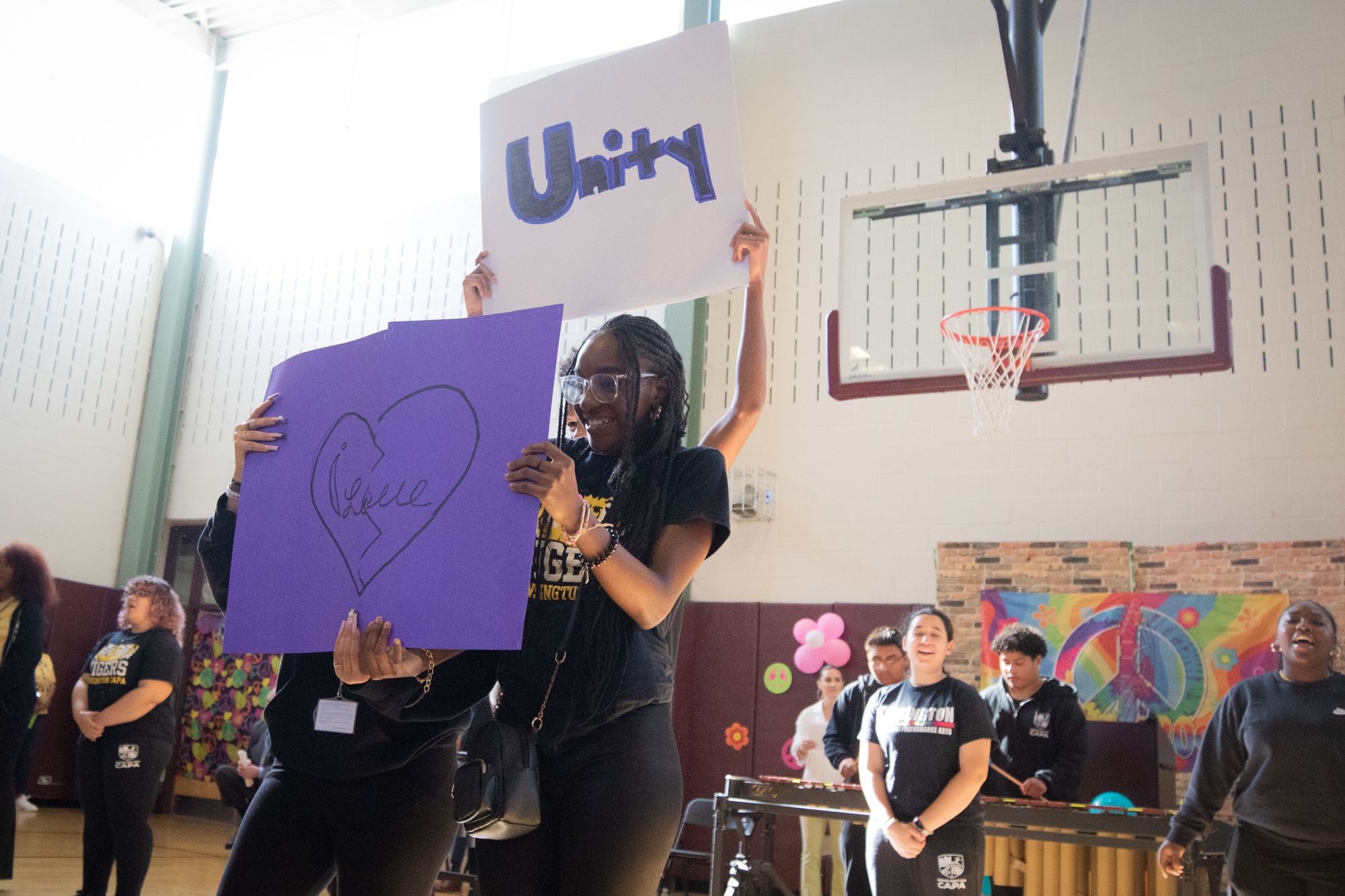 The second was an instrumental cover of "Imagine" by John Lennon, performed by KCAPA student and saxophonist Luke Felix. The crowd of students screamed and cheered him on as he played.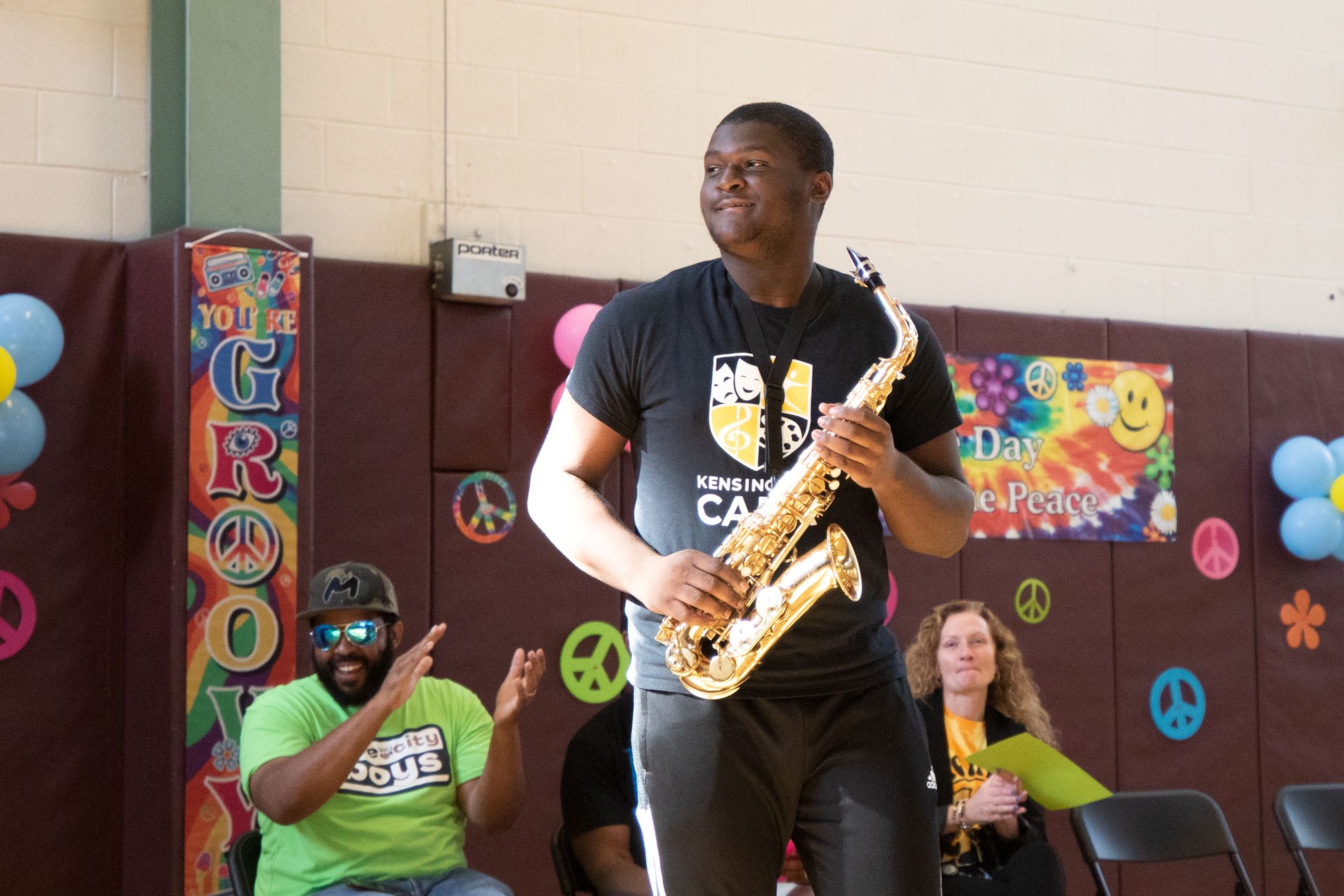 Before students indulged in the arts and crafts activities and free food that awaited them behind the huge curtain, they listened to the words of the founders of the Philly Truce Foundation, and danced along to the drum beats and rapping of musical group Positive Movement Drumline.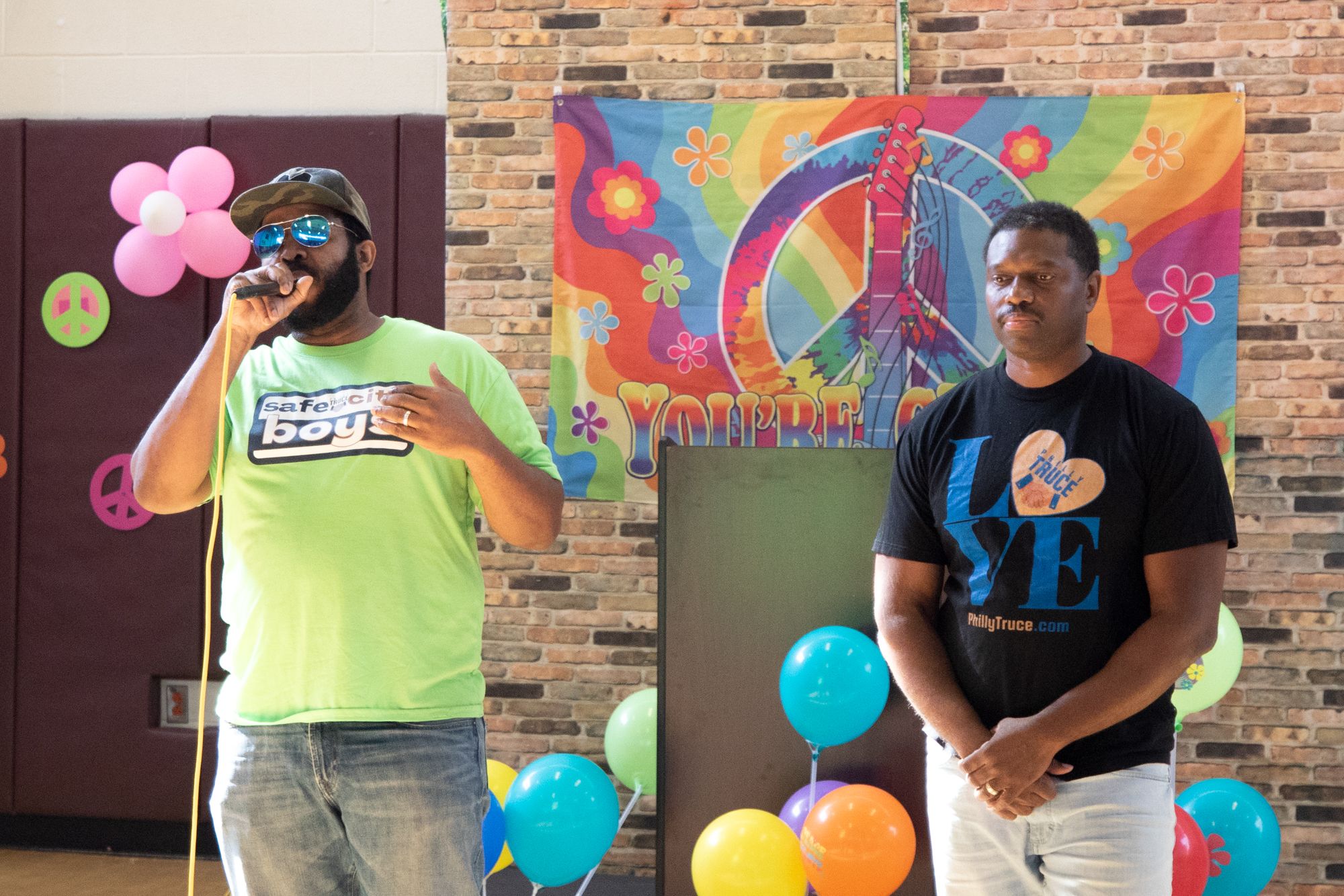 At the end of their speech, Philly Truce had the audience of students recite their pledge, which they described as words for them to live by:
"This is my community. I am responsible for what happens here, how it looks here, and what I do here."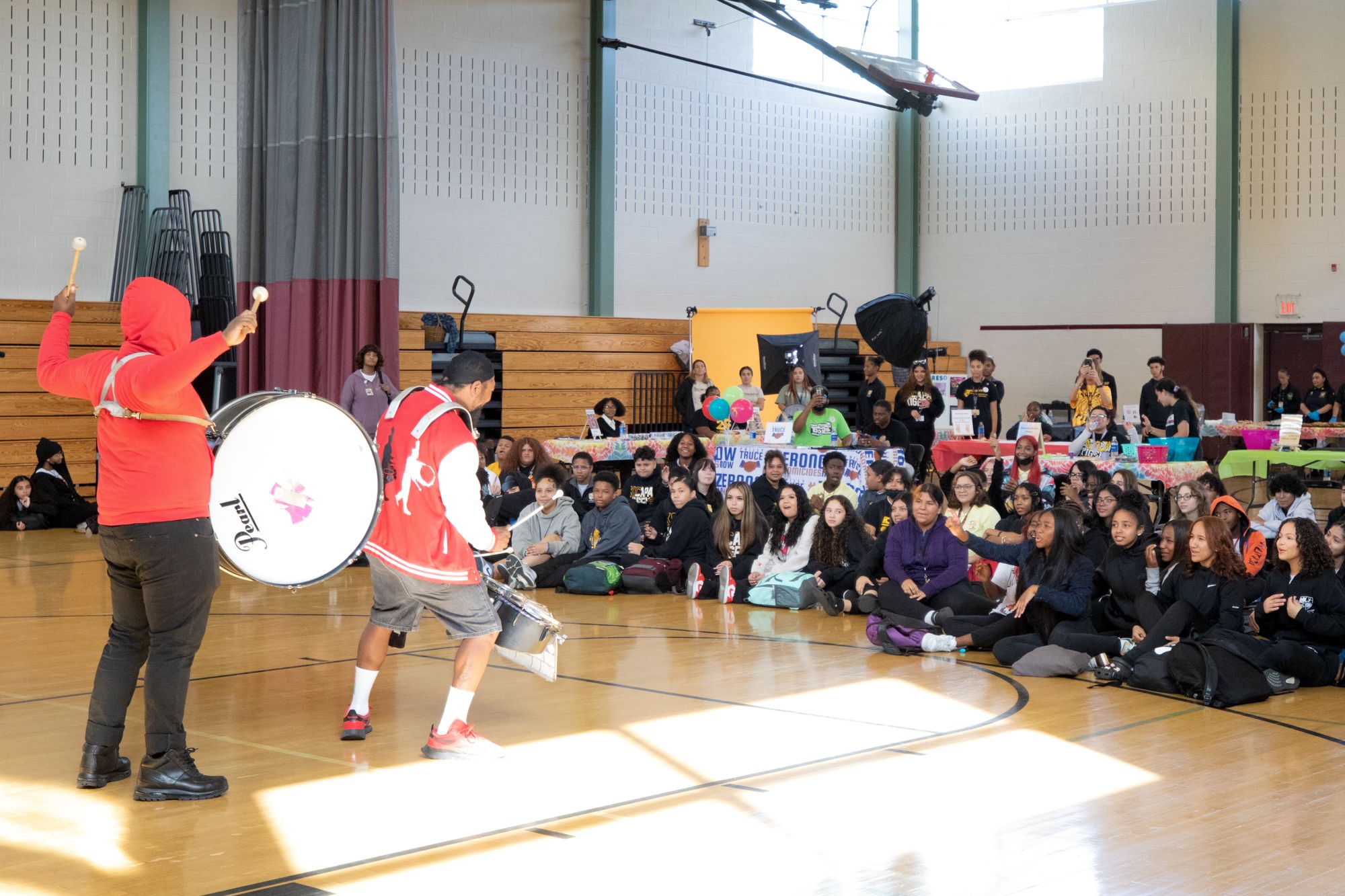 ---
Story edited by Siani Colón