Fairhill resident Christina Stewart doesn't visit neighborhood parks with her kids. Due to scattered needles and gun violence in the area, she takes them to green spaces in other neighborhoods.
"We don't feel safe," said Stewart, who has lived in the neighborhood for seven years. "I would rather be in South Philadelphia or somewhere else."
When local nonprofit HUNE announced its plans for a park in Norris Square, Stewart was excited for the change.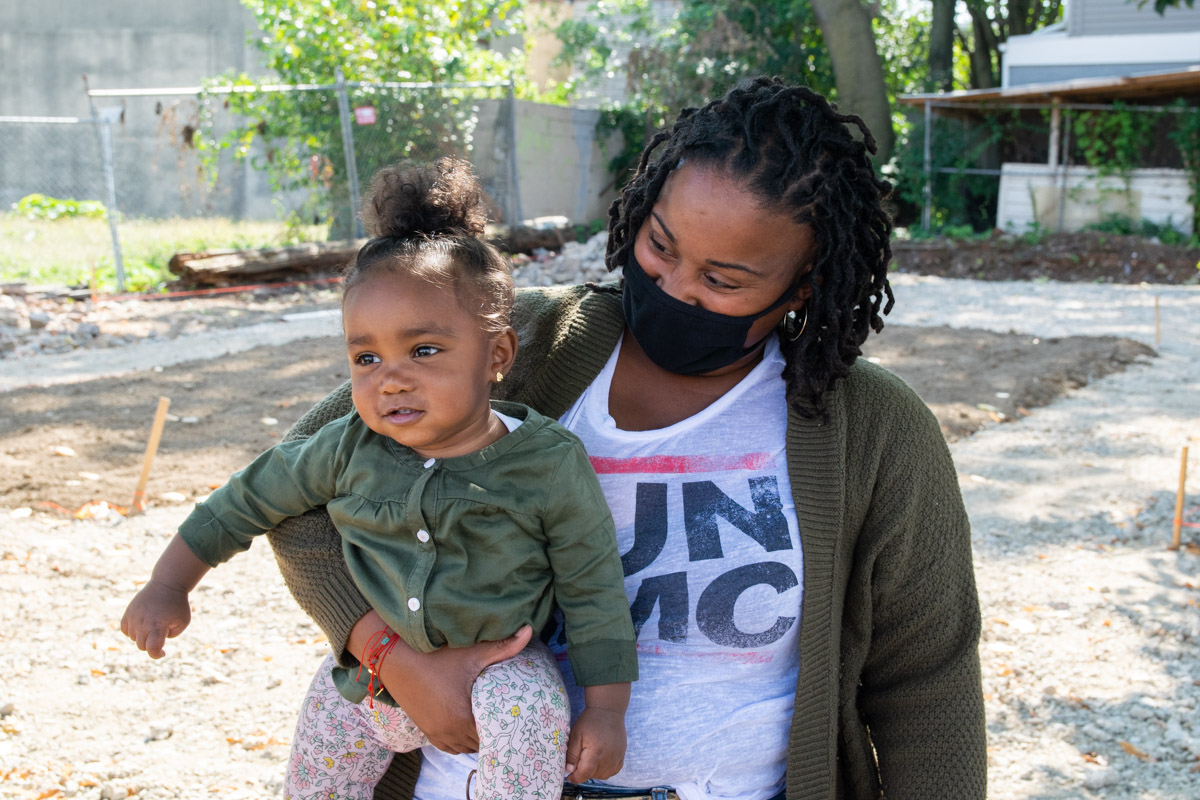 HUNE, which offers bilingual training and technical assistance to families with children with disabilities, teamed up with Thomas Jefferson University to transform an available lot on Dauphin and Philip streets into a community park, called HYP Love Park. The name references HUNE's Youth Program (HYP).
"The biggest goal [for creating the park] is to be able to connect, actually give back to the community in a way that's accessible to everybody," said Cassidy Colgan, manager of HYP.
The project is supported by Thomas Jefferson University's landscape architecture program and Lab for Urban and Social Innovation, which are housed under the College of Architecture and the Built Environment.
The two groups often conduct community outreach in under-resourced neighborhoods in Philadelphia as part of their experiential learning curriculum. After multiple outreach sessions, Jefferson University students noticed a pattern: people wanted more green spaces.
According to The Trust for Public Land, 95% of Philadelphia residents live within a 10-minute walking distance from a park. However, their analysis doesn't specify the quality of the park. While some Philadelphians may live near a well-kept playground, people who live in under-resourced areas may find their green spaces in poor condition.
In response to community feedback, Thomas Jefferson University landscape architecture students attempted to design new parks, but they encountered some roadblocks: a semester wasn't enough time to build trust with residents, the proposed plans proved too expensive, and the city wouldn't approve permits.
That's when Kim Douglas, the director of the landscape architecture program, decided to shift gears. Students would instead design simpler parks that wouldn't require permits or power tools to build. The initiative was named Park in a Truck.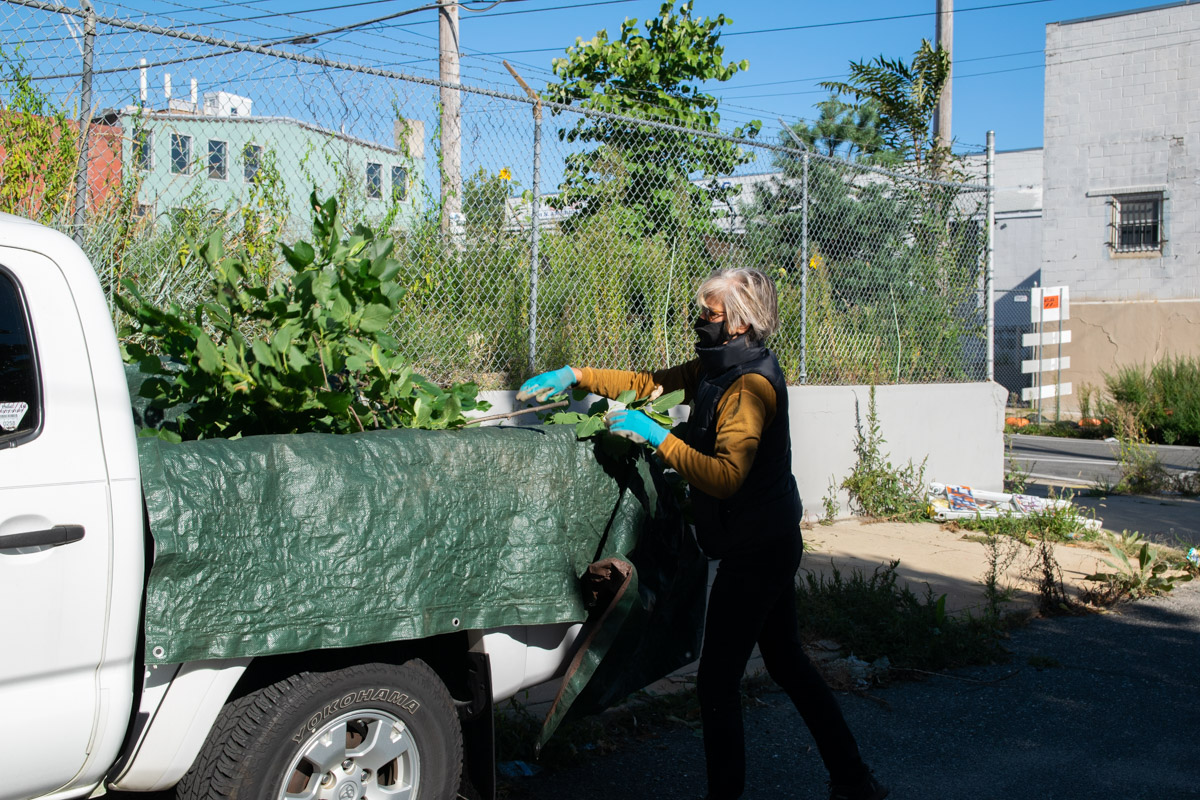 As part of the initiative, students talk to neighborhood residents about what they'd like to have in the park, like playground equipment or a garden. All the necessary materials are then loaded onto a truck and brought to the park site for the community volunteers who will help build the park.
The first Park in a Truck was built by community members in Mantua in October 2019.
Douglas said they're now developing a toolkit, inspired by the initiative, to help communities design, build, and maintain parks in their neighborhoods without needing construction experience.
"We're simply there to facilitate, not to dictate." Douglas said. "The whole idea for Park in a Truck is to empower communities to take control of what happens in their neighborhood."
However, Thomas Jefferson University's collaboration with HUNE didn't start with Park in a Truck.
The Philadelphia Collaborative for Health Equity (P-CHE) originally approached HUNE and two other youth-focused organizations in 2019 to participate in an experimental photography project. P-CHE is a community action network addressing health inequities in the city and is led by Thomas Jefferson University.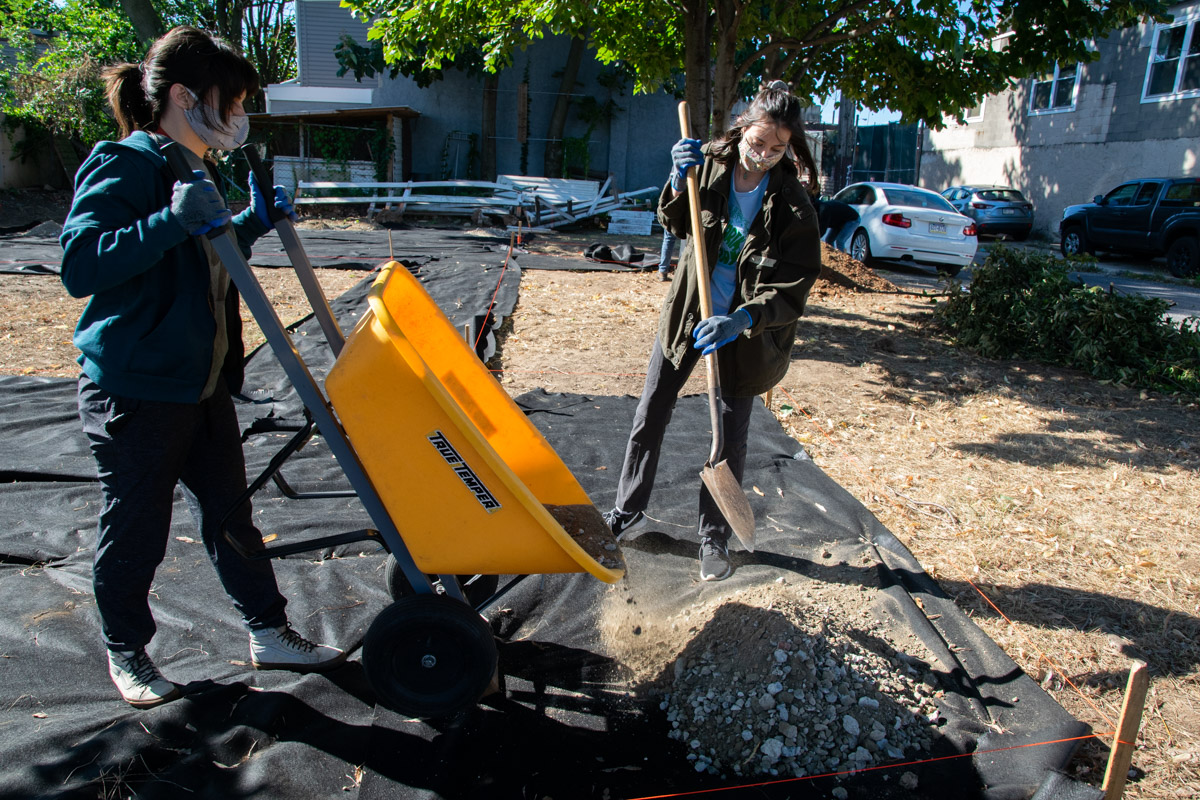 Colgan said that HUNE's Youth Program (HYP) participants were asked to take photos of things in their neighborhood that made them feel healthy or unhealthy. The groups then determined through the photos and interviews what were the most important health needs in the community. One of the conclusions from the project was that green spaces could have a positive impact on health.
"If there were more green spaces or more places where people can commune in a healthy way where it was going to be clean and maintained, then the mental health of the area would start to go up," Colgan said. "That was the theory."
Following the project, HUNE was encouraged by P-CHE to apply for a P-CHE Catalyst Grant that would support a project addressing the health needs in their community. After applying for the grant, HUNE was approached by Douglas with the suggestion to build a park in the neighborhood through Park in a Truck. HUNE was awarded the $50,000 grant and used it toward creating the park.
HUNE heavily relied on Norris Square and Kensington residents' opinions to determine the vision for the new park, which can be one of four models: the art/maker park, the sanctuary park, the edible park, or the nature park.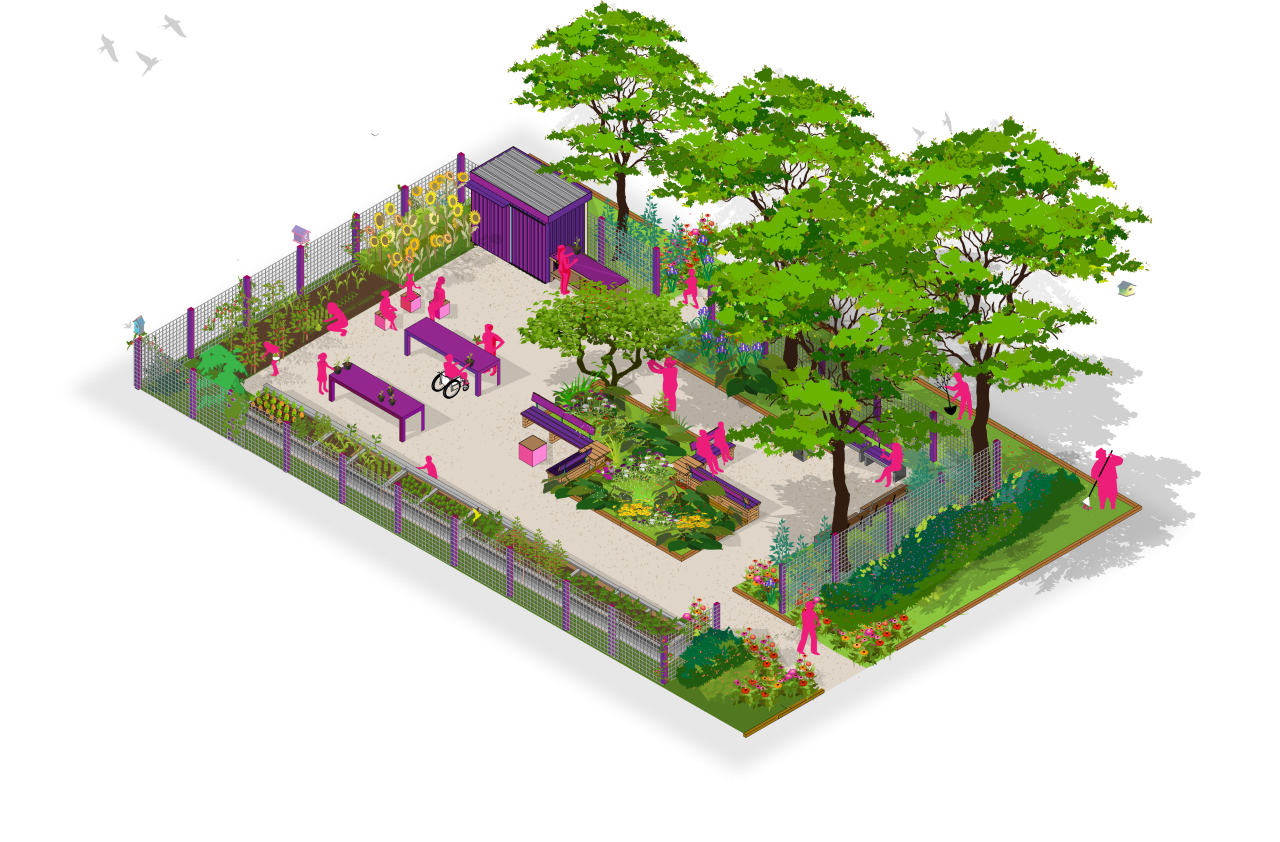 The HYP Love Park will be an edible park, as decided by a series of surveys and interviews with neighbors. The edible park will include a community garden for fresh fruits and vegetables, and a gathering space for community dinners.
The park will also have a classroom-like area for community members to host workshops and events. Event organizers can use the space for free, and anyone can access the park during work hours. After 4 p.m., those interested in the space can coordinate with HUNE for the key.
Moving forward, HUNE's Youth Program (HYP) participants will be responsible for decorating the park and deciding how the park can be accessible to themselves and others. The youth program provides academic support to students with disabilities to improve graduation rates and assist them in a smooth transition after high school.
So far, the students have suggested Braille signs and additional text signs along the fence with quotes to spread awareness about disabilities. They also want to encourage people with disabilities to host events at the park, Colgan said.
Although there are spaces in the community that serve as a sanctuary or a community garden, there wasn't anything for events, Colgan added. The new park is designed to fill that gap.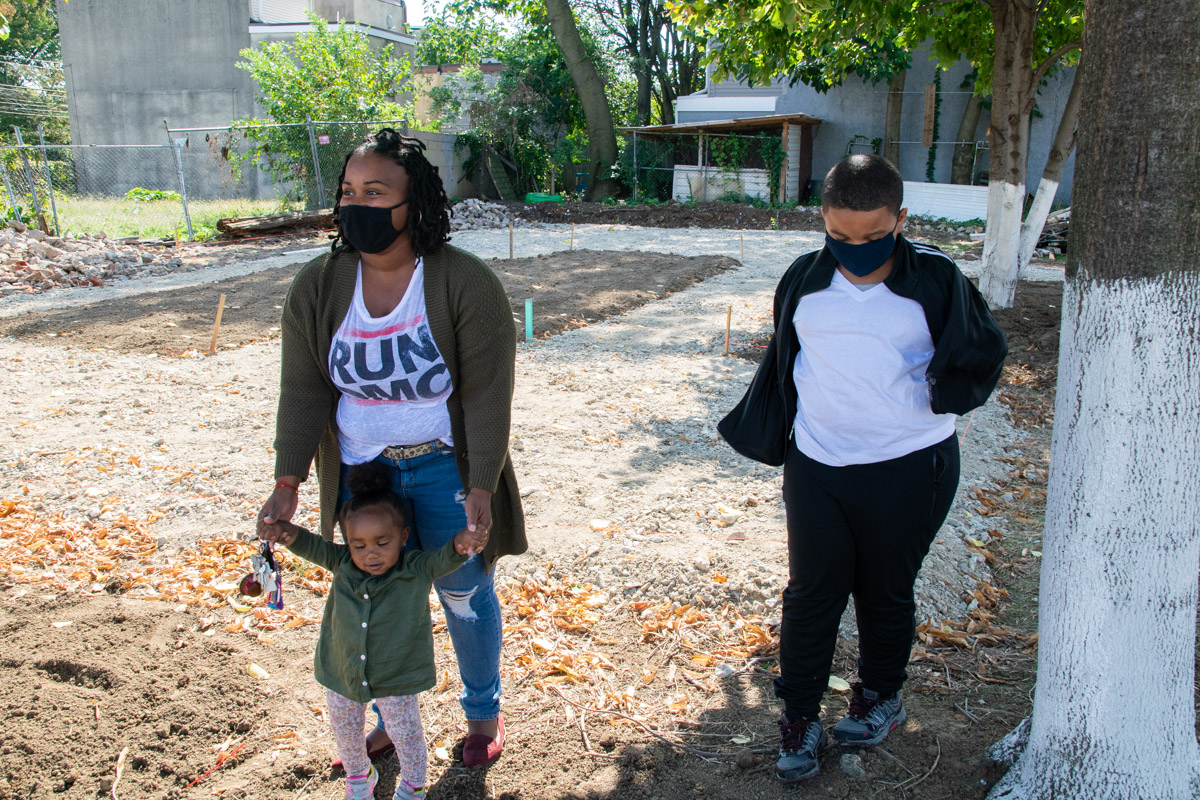 As a jazz musician, Christina Stewart hopes that the park could be a new venue for her to perform her music for the community.
"I'm definitely one of those people that want to see positive change come to neighborhoods," Stewart said. "Especially in the city and especially uptown because this part of the city is the last to get any resources when it comes to these things."
Most green spaces in the neighborhood, except Norris Square Park, are not available to the public at all hours of the day.
Some parks are locked or gated because of concerns of litter and illegal dumping in the area, said Teresa Elliot, executive director of Norris Square Neighborhood Project (NSNP). But Elliot remains hopeful that neighbors will protect HYP Love Park once it's open.
NSNP, which oversees six gardens in the area, is also offering HUNE support with their new park.
[Best_Wordpress_Gallery id="13″ gal_title="HYP Love Park"]
"We have a small group of volunteers that work in our gardens, and so, we are encouraging them to join in the neighborhood effort," Elliot said.
For Stewart, a lingering fear is that a new, nicer park will attract gentrification. Even so, Stewart said she hopes the park can engage neighbors who already live there and connect them to available resources.
"It just seems like, as soon as something nice and shiny and new pops up, here comes this new population of individuals flocking to this beautiful space." Stewart said. "We need it to be beautiful for the people that are here."
The original building period for the park was scheduled for mid-April 2020 but was delayed due to the pandemic. Ground broke at the park on Sept. 12, and community volunteers are still working on building the park. If interested, you can sign up to volunteer here.
The park is expected to open by early November.
Henry Savage contributed reporting.
---
Editors: Zari Tarazona, Claire Wolters / Designer: Henry Savage
What did you think about this story? Send a note to editors@kensingtonvoice.com, and we'll consider publishing it in our Voices section. You can also tell us what you think in person at our neighborhood events.