With each 10-year census, Philadelphia City Council adjusts their districts to stay mostly equal in size. Normally, it's just moving a few people from one district to another, with minimal effect on their lives. This time, however, they chose to move an entire distressed community, one that the City has neglected and disinvested in for decades, from District 1 into another district with which residents have little in common, District 6. City Council ignored our unique problems when they made this decision.
Harrowgate, where I live, and Kensington are currently in District 1. Harrowgate shares demographic and social characteristics with Kensington. They share the same problems and needs. Both communities have a growing population of people who use drugs living on the street along the Kensington Avenue corridor. Most businesses have been shuttered. Drug dealing is rampant, as are crimes to support drug use. Extreme poverty makes the situation worse. Quality of life has plummeted for everyone. Residents like me have worked with Councilmembers Squilla and Quiñones-Sánchez for over three years in trying to address these issues, with little support from the City. 
District 6, which includes Mayfair and Holmesburg, does not share these issues. Adding to our frustration is there is no sitting Councilmember in District 6. Former Councilmember Bobby Henon, who represented District 6, resigned in January. The Philadelphia Inquirer reported that Mike Driscoll, currently a State Representative, was selected by Democratic ward leaders to be placed on the ballot. This is not exactly democracy. Driscoll has no relationship with our community nor an understanding of these serious issues. Now we're forced to start all over again.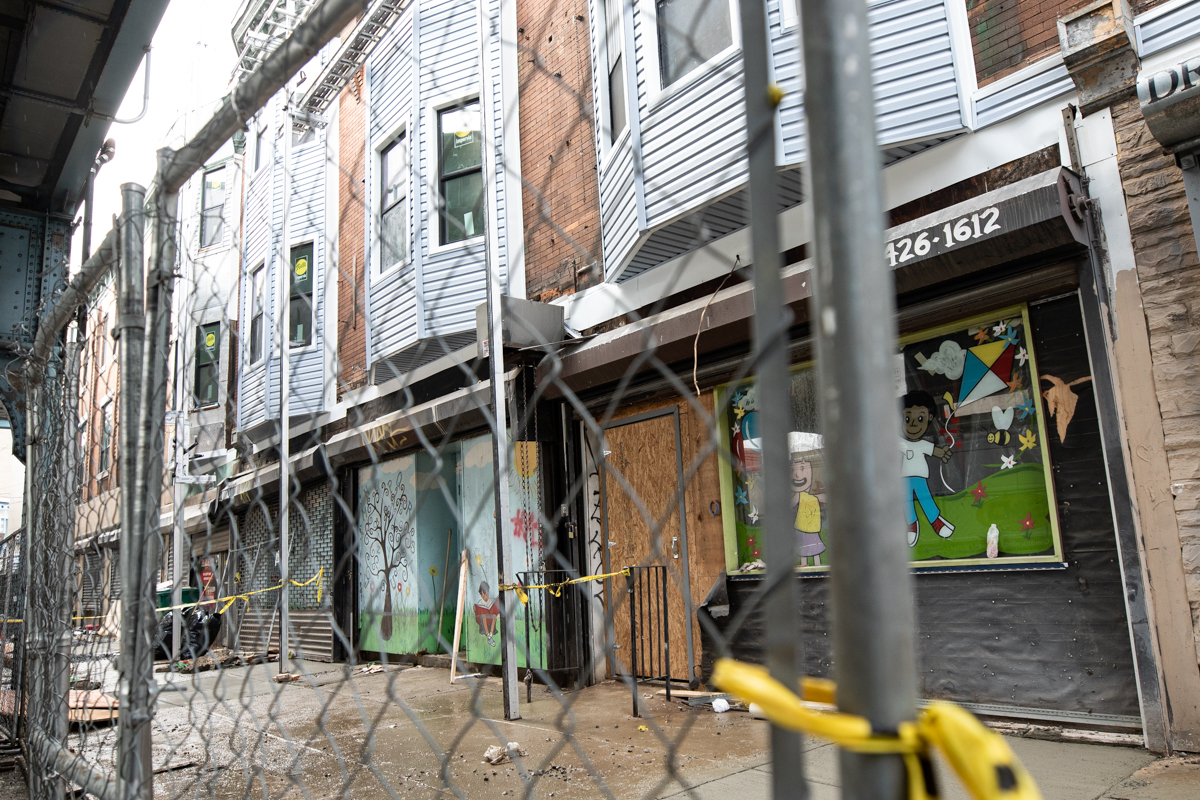 What is also mind-boggling is the new district boundary at Kensington and Allegheny Avenues. Based on the new boundary, Quiñones-Sánchez will represent one entire side of Kensington Avenue and Squilla the other side up to Allegheny. The new council member will have the boundaries from Allegheny toward Northeast Philadelphia. This intersection, known as "K&A," is arguably the city's largest heroin market and a hotspot for gun violence. The entirety of Harrowgate had been under Councilman Squilla's authority. Now, adding a third councilmember adds complexity in dealing with the issues. Whether all three are available at the same time, or are in agreement on matters, creates a juggling act. That the new councilmember will have no familiarity with the situation adds difficulty.
There was no transparency about this decision, no public meetings, no notifying residents. Word got out, residents demanded a Council hearing, and speakers there overwhelmingly objected. Following these complaints, City Council held another hearing on February 2. After the hearing, the City Council's Committee of the Whole gave preliminary approval of the revised map and now the full council must review the legislation. Still, it seems their decision is final.
Along with the secrecy, this change was rushed through with little thought or community input just to meet legal deadlines. Rules state that councilmembers go without pay if the new boundaries aren't approved by February 12th. This essentially makes it a done deal, leaving the community helpless.
Time will tell what's to come. Will public protest force a reversion? Will the new Councilmember actually make an effort to help fix things? Or will Harrowgate's concerns continue to be swept under the rug? The long-suffering residents deserve so much better.
I testified at the first Council hearing, and hope my concerns were heard. As a member of Harrowgate Civic Association, we will be watching to see what happens. We will not be silent on this or any other issue that affects our community.
---