The Harrowgate Civic Association hosted another seasonal festival at Harrowgate Park this April. The Harrowgate Spring Festival is the third recent festival hosted by the civic association after last October's Fall Festival and last December's Winter Festival. As popularity grows, these events could become a neighborhood tradition.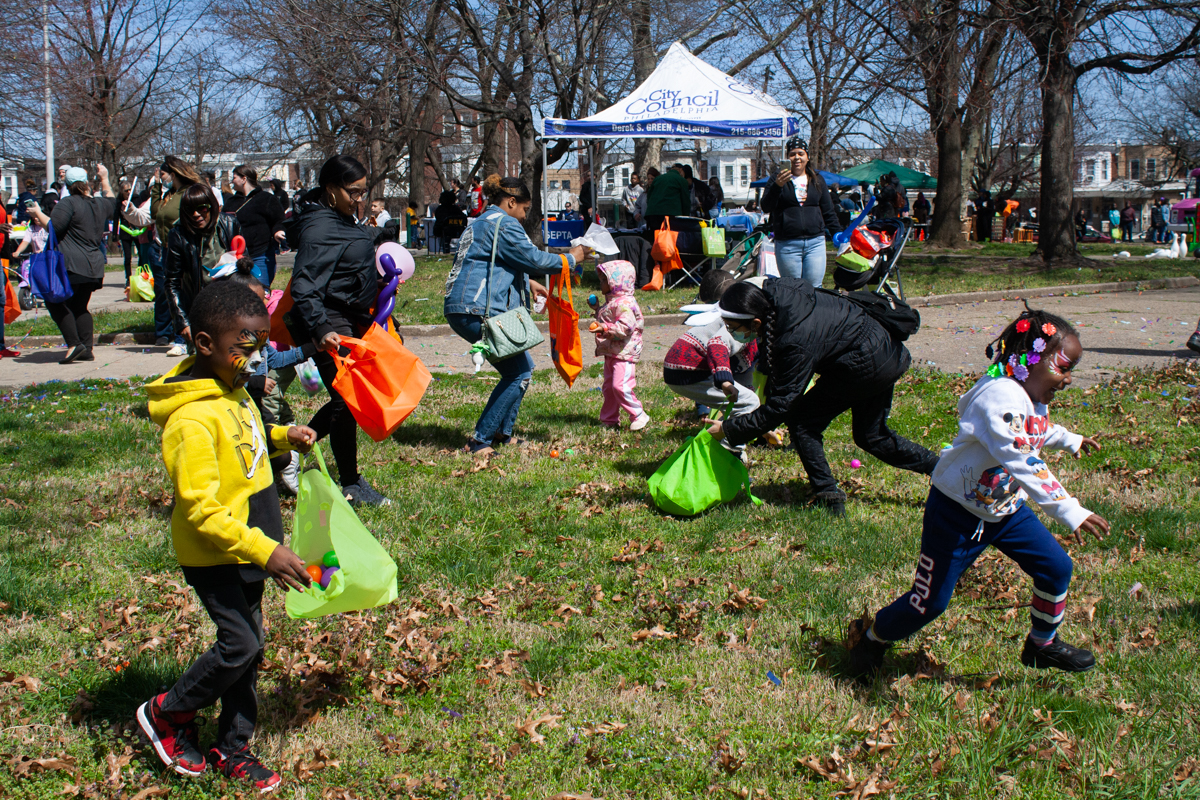 On April 2, festivalgoers flocked to a set-up of tables with Easter baskets filled with free candy. Community organizers at resource tables throughout the event distributed free books, school supplies, and art kits. Some organizers even embraced the theme of the festival by wearing bunny ears.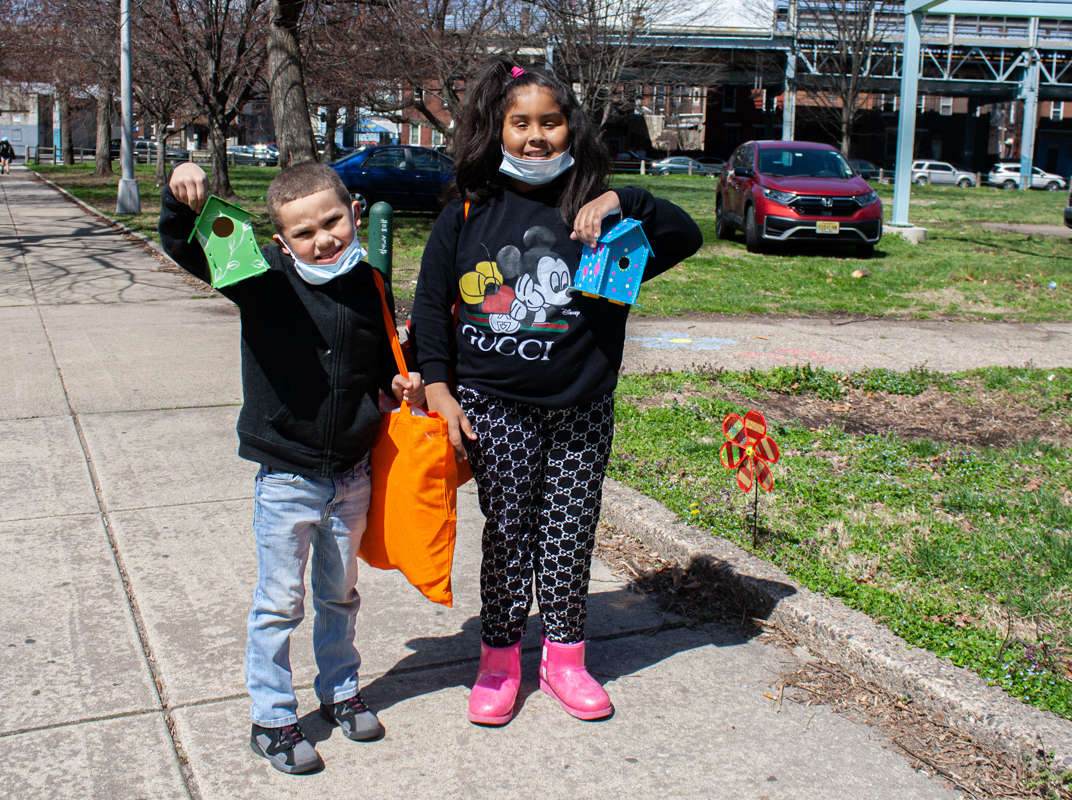 With spring prompting the return of birds and plant life to the area, Mural Arts helped folks prepare for the season by giving away free hand-painted birdhouses and miniature flower pots. Each pot was decorated with bright colors reflecting the liveliness of springtime.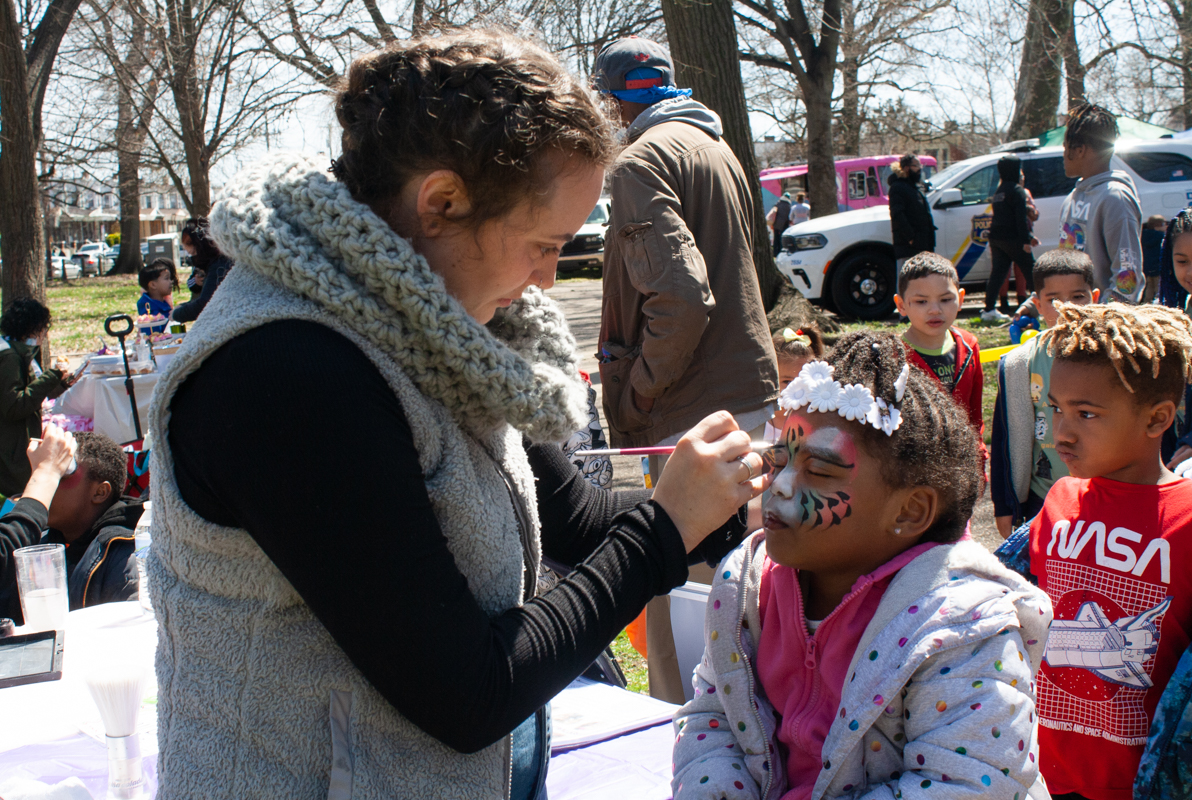 Face painters and balloon artists were busy throughout the day as long lines of children eagerly waited to have their faces painted or to receive balloon swords. The Amber Owls entertained the crowd with their captivating stunts and cheer routines in their third festival appearance.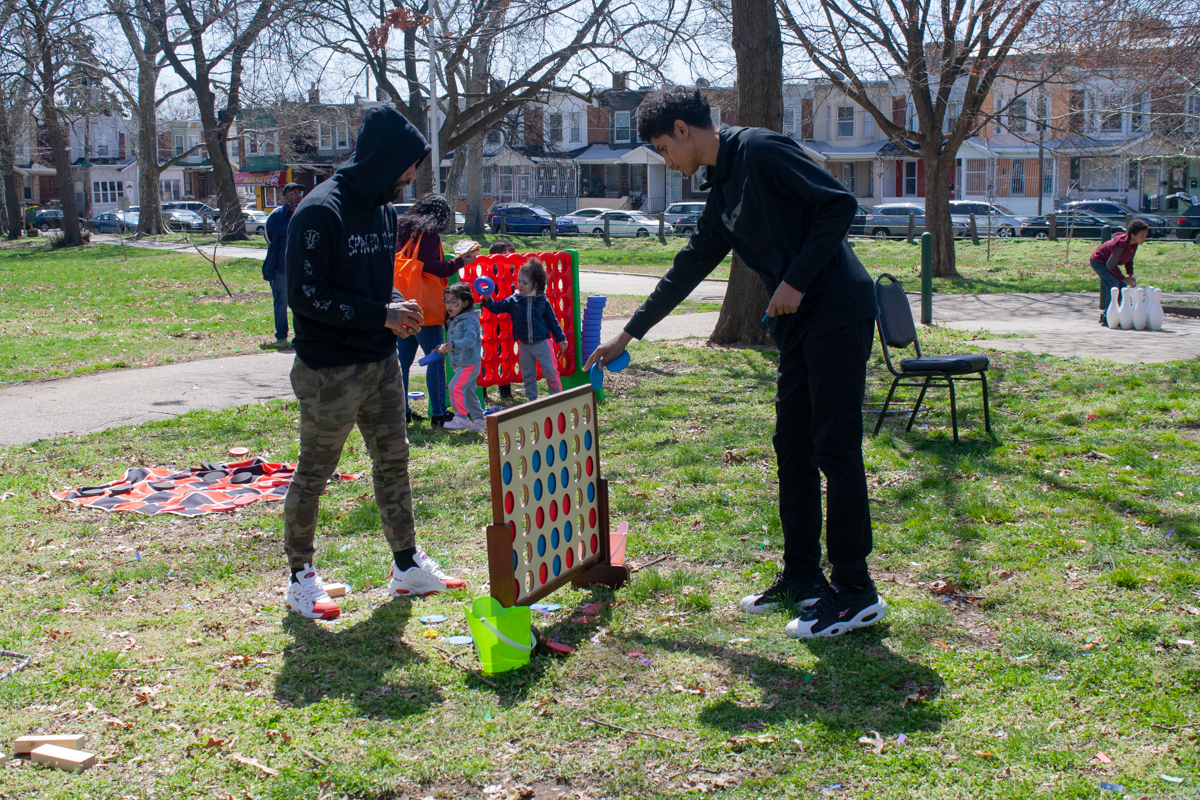 A new addition to the festival was outdoor games, fueling friendly competition. Adults and children played large versions of classic games such as Connect 4, Jenga, checkers, and bowling.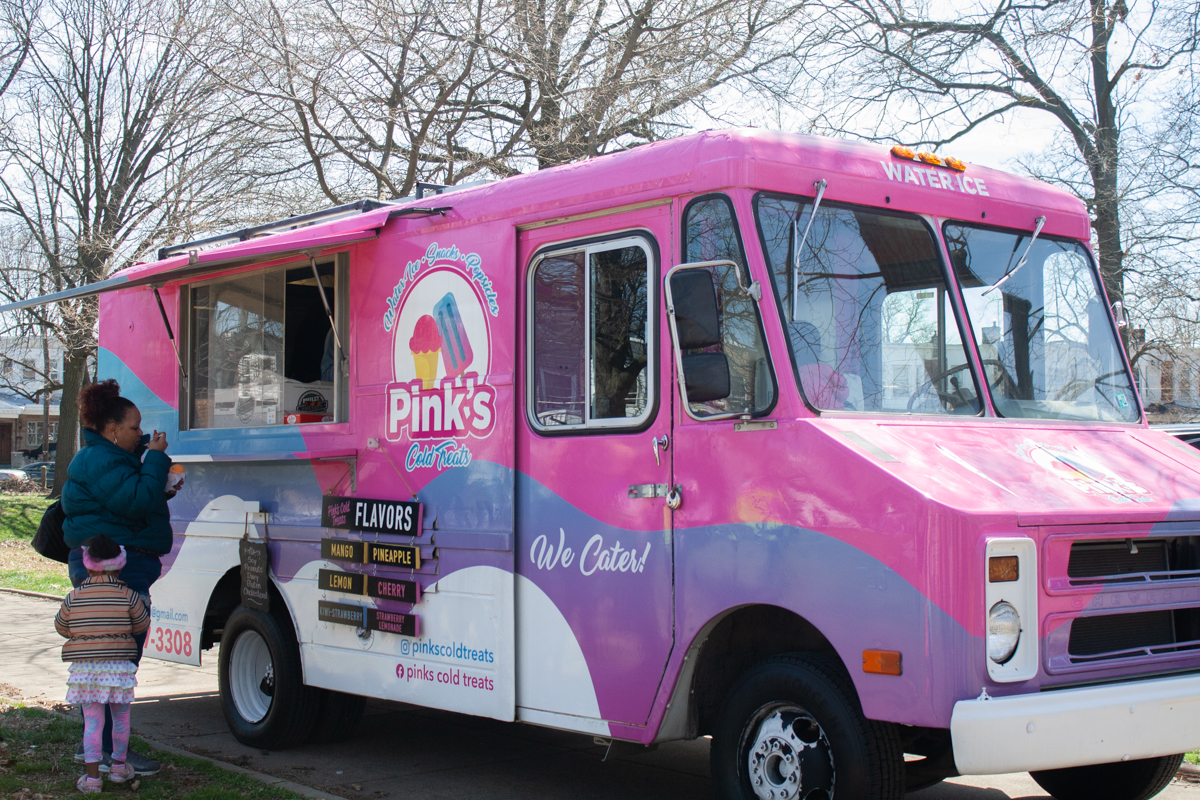 Back by popular demand was Pink's Cold Treats. The food truck was present during the winter festival and returned this spring to provide soft pretzels, hot dogs, and homemade water ice. Festival organizers also gave out pizza, popcorn, ice cream sandwiches, cookies, juice, and coffee throughout the event.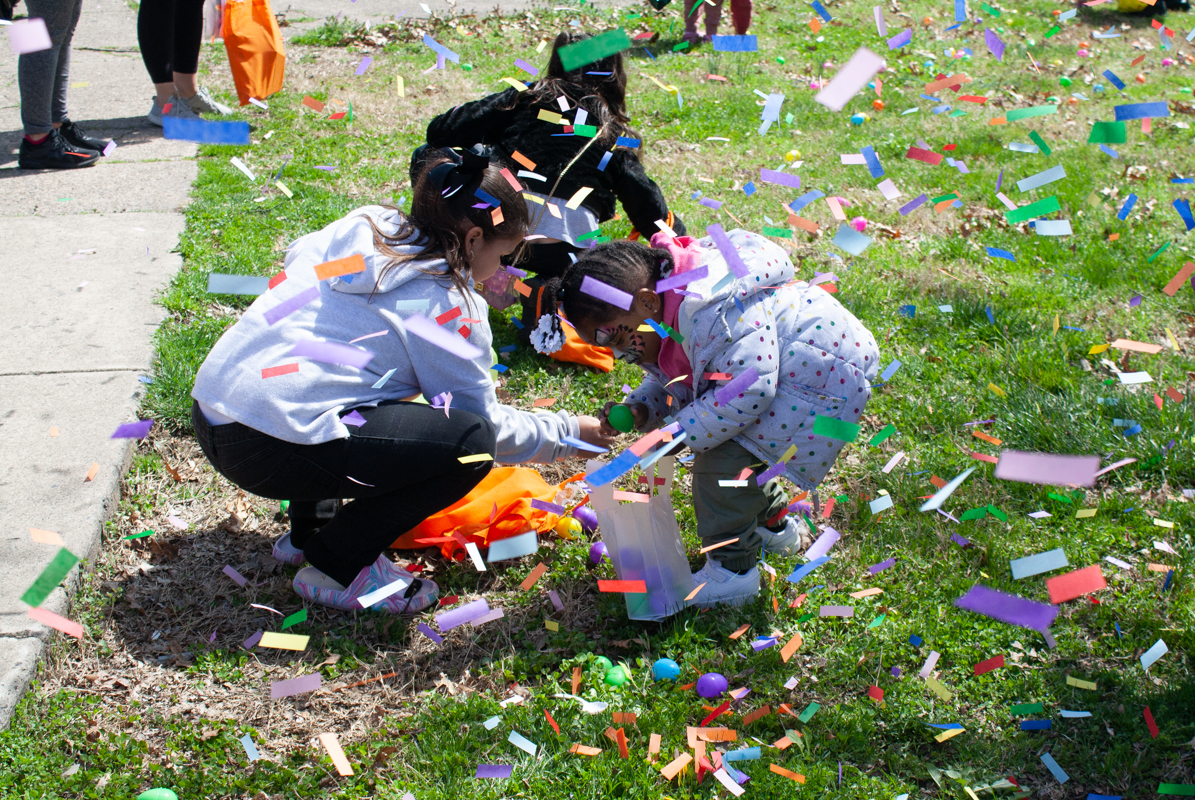 The strongly anticipated Easter Egg Hunt officially began with a cannon launching showers of biodegradable, rainbow confetti into the air. At the sound of the cannon, the children quickly scrambled to the ground to collect the colorful Easter Eggs filled with treats. There were 2,400 eggs scattered in the grass across the south side of the park, according to Harrowgate Civic Association President Shannon Farrell-Pakstis. Despite the competitive nature of the activity, some children still helped each other find the eggs.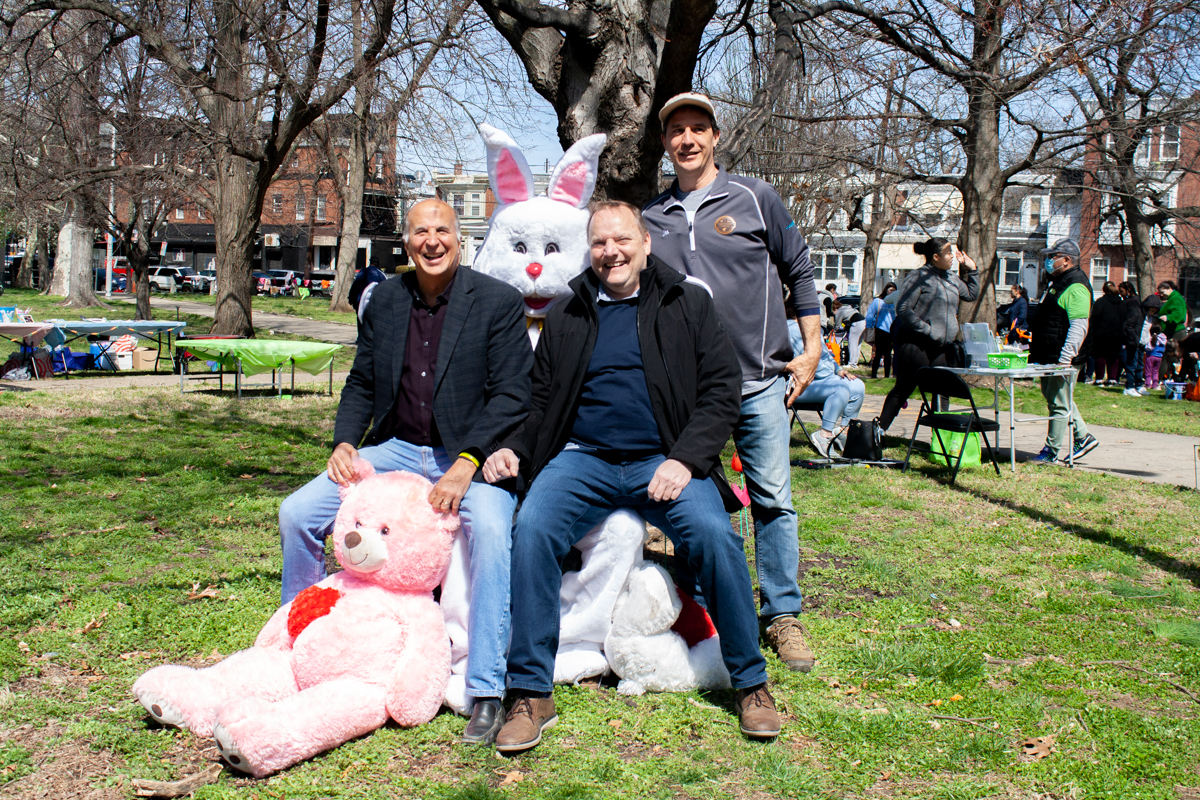 The festival's guest of honor was the Easter Bunny, who stirred plenty of excitement with his arrival as neighbors of all ages flocked to get a photo with the famous figure. From young babies to elected officials, the day couldn't end without a classic Easter photo.
---
Editors: Zari Tarazona / Designer: Siani Colón