Kensington community members welcomed a new sculpture into Harrowgate Park this week. Installed this past Friday and dedicated on Monday, the sculpture features a three-dimensional, bilingual poem, with words crowdsourced from neighbors.
The poem is written in blue, yellow, and pink acrylic letters, strung from wires and suspended by steel supports, and is part of a wider initiative to celebrate literacy and promote positivity and empathy between neighbors.
It reads:
"ESTOY AQUI HARROWGATE
IS HOME OUR SPACE
TO HEAL LOOKS LIKE
BRIGHT AFTERNOONS BLUE
BUTTERFLIES HYDRANTS
BURSTING BASKETBALL
BIKES PORCH BREEZES
BREATHE WITH ME FAMILIA
NECESITO AMOR HOME IS BEING
TRUE TO YOU NEIGHBORS COMING
TOGETHER AFTER DRIFTING
APART KENSINGTON IS RESILIENCIA
I GOT YOUR BACK I AM HERE SEE ME"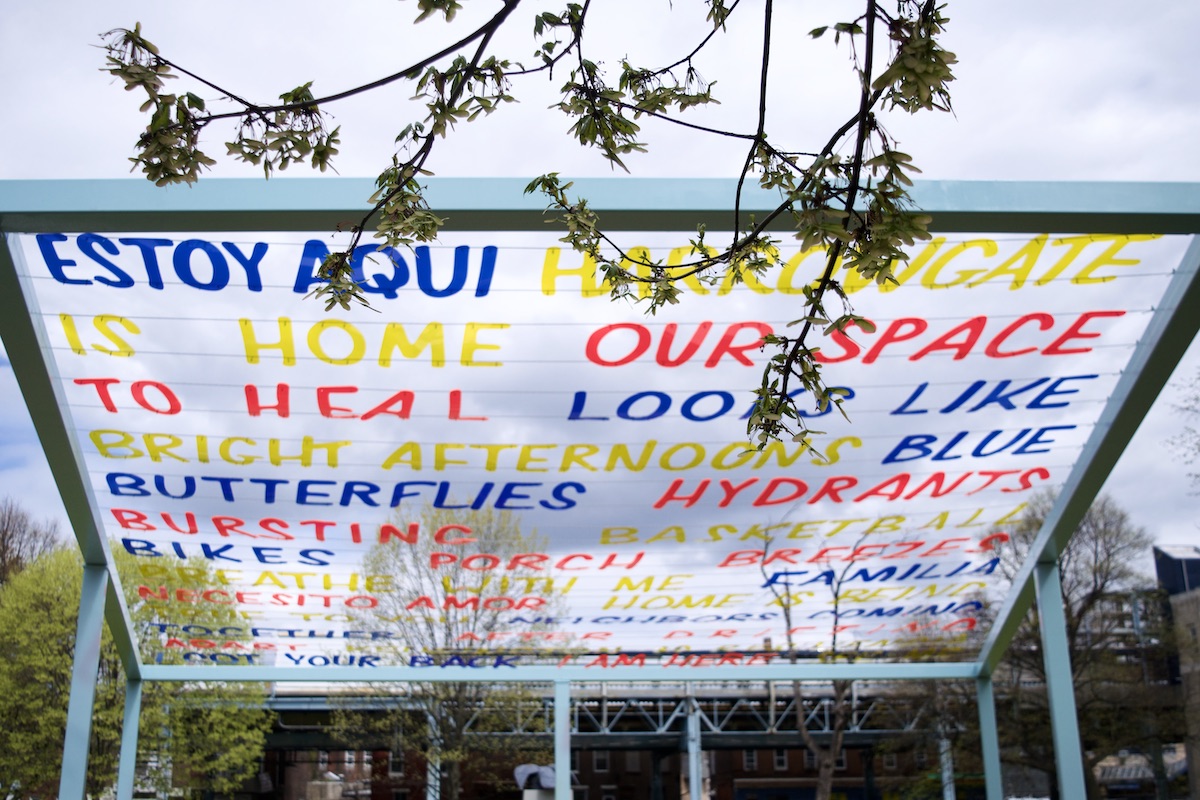 "The poem that's displayed here on the sculpture is this collaborative effort that was created by the community with words and phrases that are meaningful to us," said Marissa Rumpf, president of the Friends of Harrowgate Park. The group's mission is to empower the neighborhood's diverse community to activate and advocate for a vibrant, welcoming space, according to the Friends of Harrowgate Park Facebook.
The sculpture is named the Trust Project and is part of a larger community engagement effort, also named the Trust Project. The project is a collaboration between Friends of Harrowgate Park and Creative Resilience Collective (CRC) and is funded by Mural Arts.
Prior to building the sculpture, Mural Arts and CRC contacted Friends of Harrowgate Park to ask for neighborhood feedback and guidance, which was an essential step in building trust, within the Trust Project, Rumpf said.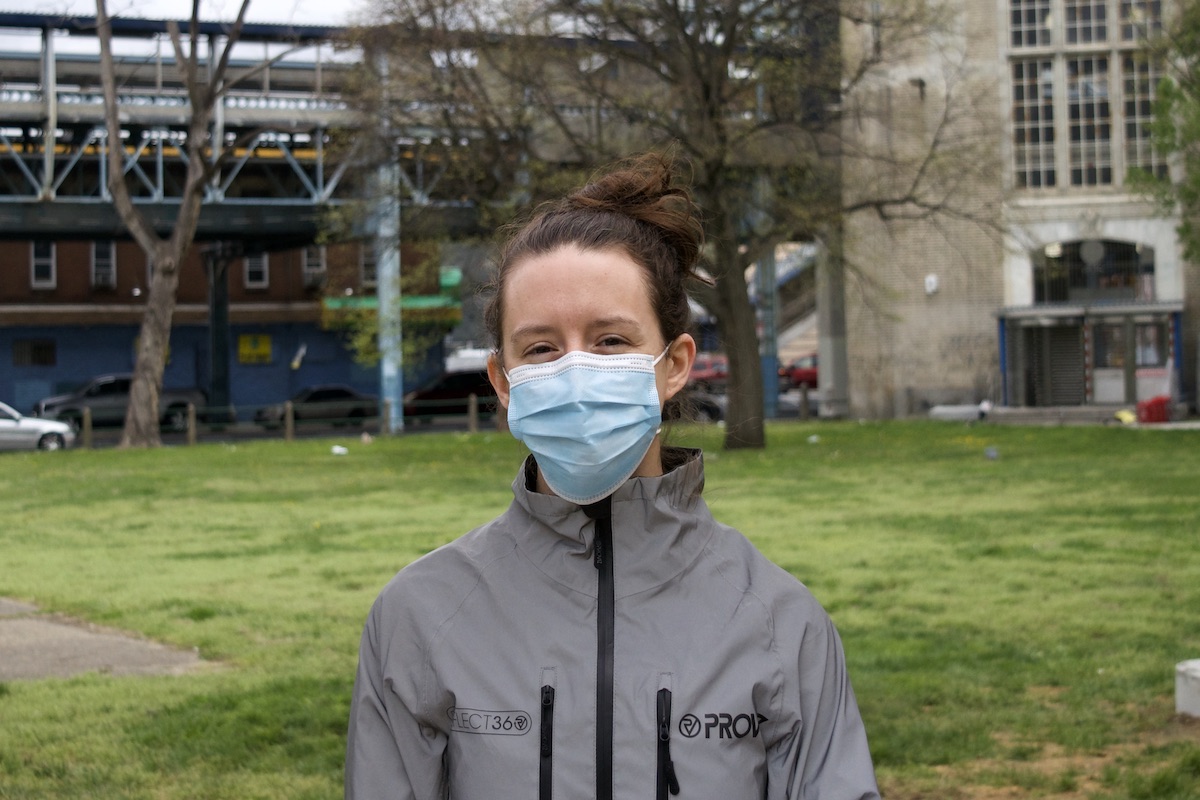 "A lot of times in neighborhoods like ours, the city and even nonprofits — even people who mean well — don't ask before they come and do something to us," Rumpf added. "It's really empowering and really much better in the long run when people come to us and say, 'Hey, we want to work with you to empower your neighbors to make what you want to see happen in your own community.'"
The artists in CRC want community members to spearhead the project as much as possible, said Michelle Delgado, a co-organizer with CRC. For example, the literacy theme was suggested and decided on by the community advisory board, she added.
"That wasn't planned on our end, that just emerged by the conversations we had with the community advisory board," Delgado said.
In December 2020, Mural Arts and CRC formed a community advisory board consisting of Friends of Harrowgate Park members and neighbors in the area. The advisory board first met on December 19 and had two more meetings in February and March, according to Delgado. Board members codesigned the sculpture and received gift cards as compensation for their time.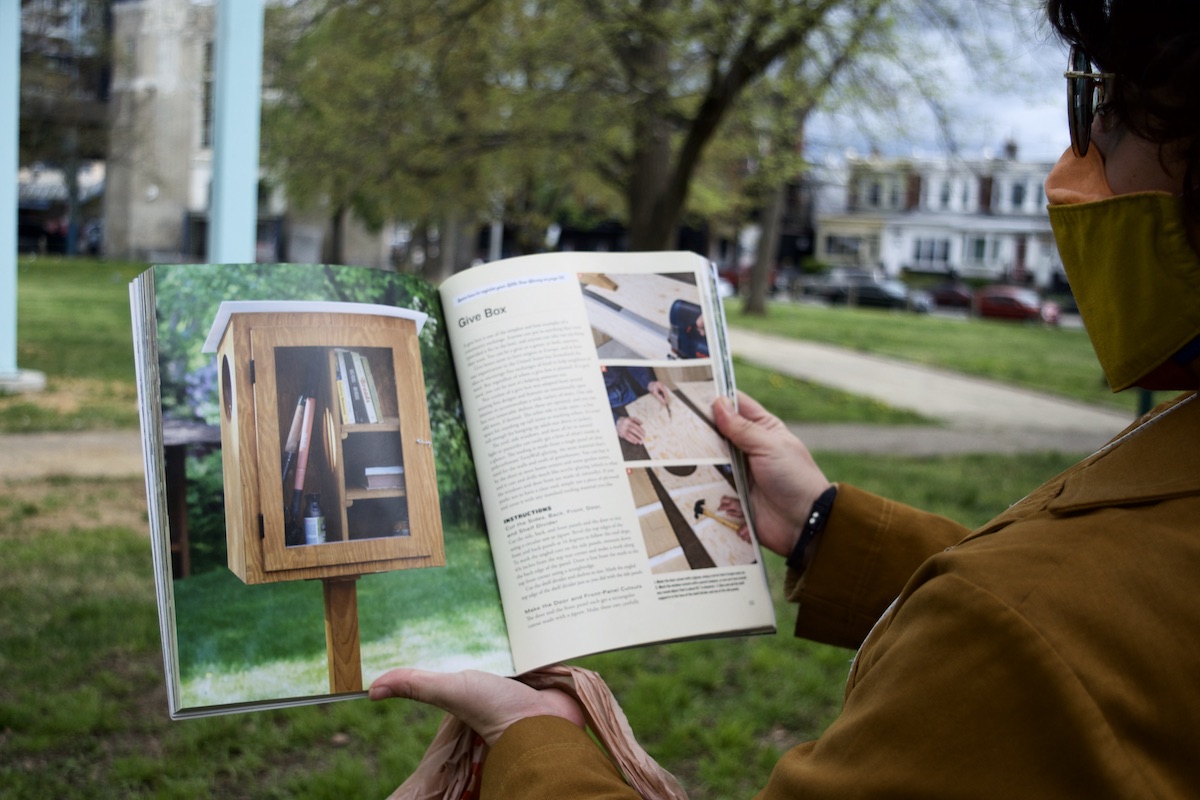 In addition to installing the sculpture, the Trust Project is overseeing events like Little Free Library building workshops and a community showcase to celebrate the sculpture, libraries, and the neighborhood as a whole on June 26, 2021. Little free libraries are small, usually wooden, boxes filled with books and follow a "take a book, leave a book" model. They've been popping up in cities across the nation, including Philadelphia.
"As we thought about what the kids and the neighbors in our community really need, we kept coming back to the idea of access to books, and literature, and literacy, which goes along with other programming that park neighbors have initiated," Rumpf said about the decision to build little free libraries.
A Little Free Library building session took place this past Saturday at Harrowgate Park. There will be a painting session for the little free libraries on April 24. Community members can sign up for the session, here.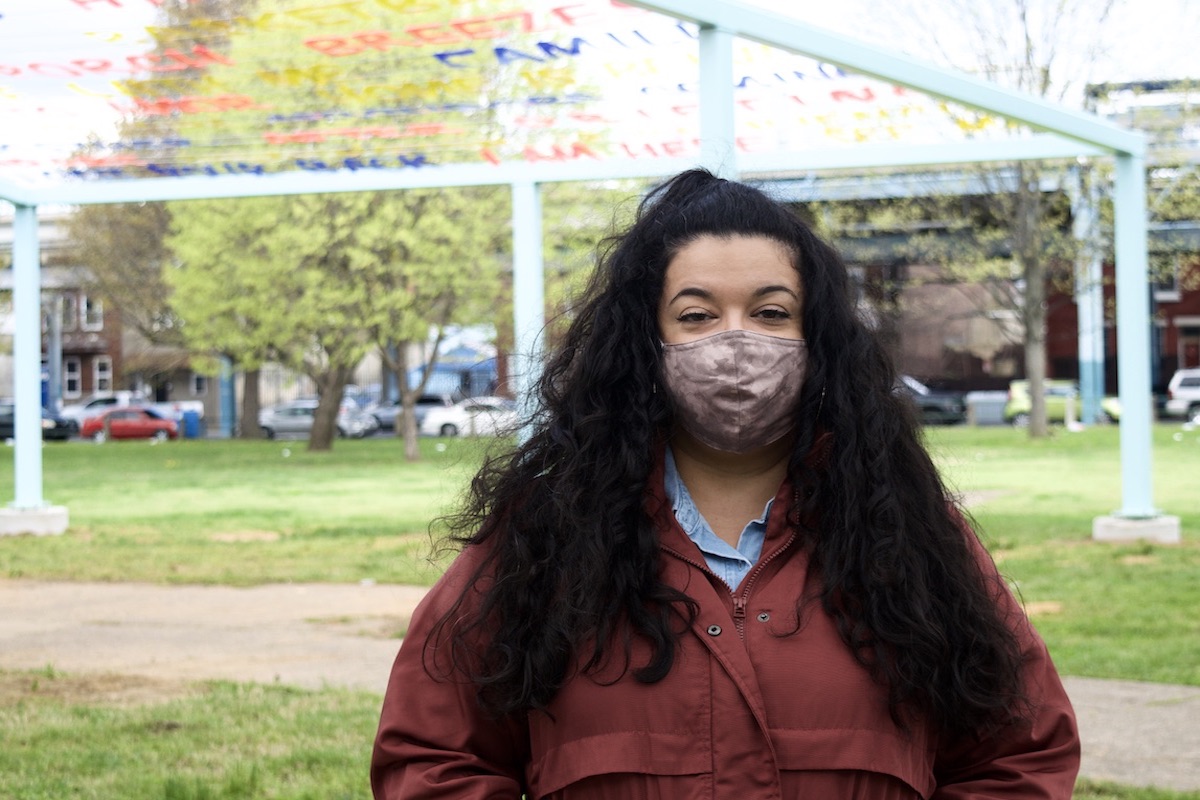 "The idea is to get free books into the hands of children and adults," said Carly Najera, the artist leading Saturday's workshop. Najera lives in Harrowgate, and teaches tech ed and art at Bensalem High School, and had her students pre-cut the wood for the libraries before the workshop.
"I was trying to get more involved in the neighborhood … and also trying to find a way for my students in the suburbs to give back and be involved in the city a little bit more so they can understand the privilege," Najera said.
Once constructed, painted, and installed, the groups will be stocking the libraries with books for adults and children in both English and Spanish to cater to the neighborhood's Spanish-speaking population.
Darlene Burton, who is a block captain near Harrowgate Park, attended Saturday's building session. She has also offered to install one of the libraries in her yard, which will be a children's library.
"I always try to promote literacy in the community," Burton said. "I believe the more knowledge you have, the better off you are in life because we all know knowledge is power."
She expects her library will be a success because she believes children want to read when given the opportunity.
"I'm the block captain on the block, so the kids will go, 'Hi, Miss Block Captain!'" Burton said. "Everybody knows me, and you know, I tell them, 'Listen, I'm giving out books to you guys; come grab one,' they'll come and do it. They'll read. I'll even help them if necessary. Knowledge is definitely power."
---